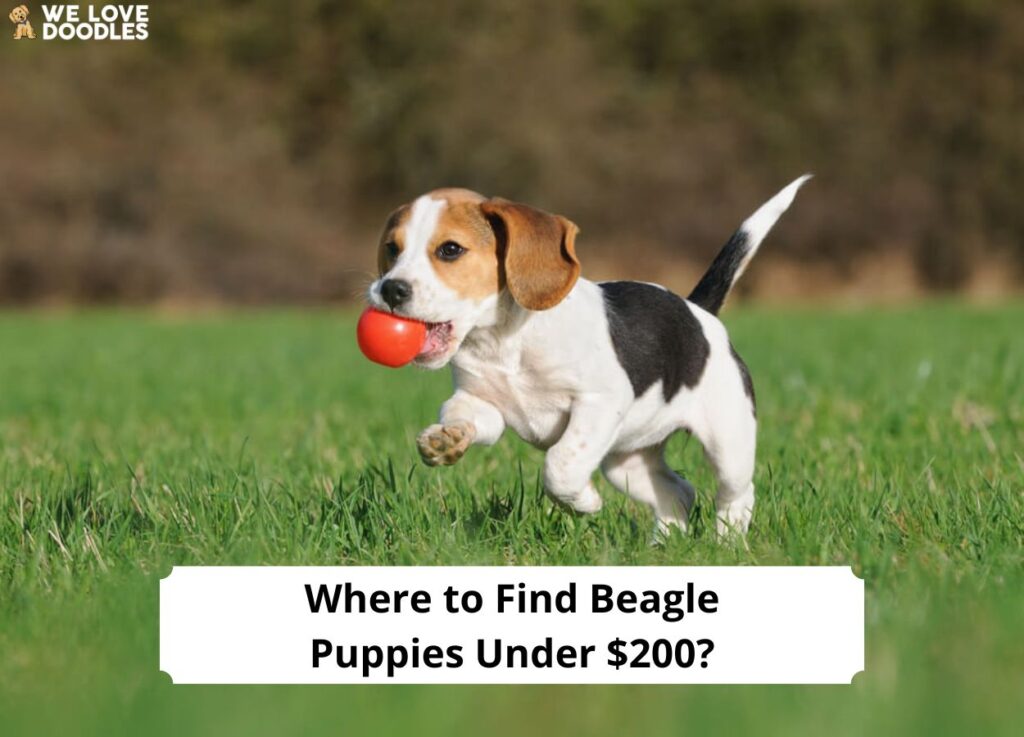 If you're shopping for a new dog, it's important that you go with a reputable breeder. Of course, purebred puppies can be expensive. The cost may be out of your price range, and you may be wondering where to find Beagle puppies under $200.
We've put together a list of ideas to help you find the dog you've been looking for! The shelters, breeders, and other resources listed in our guide will assist you in your search for a healthy Beagle puppy, no matter where in the United States you live.
Before you scroll further down this guide, "Where to Find Beagle Puppies Under $200," check out these topics: 8 Best Beagle Breeders in the United States! (2023) and 10 Best Beagle Rescues in the United States! (2023).
1. Adopt A Pet
Adopt A Pet is a great resource for those trying to find Beagle puppies under $200. This marketplace allows individuals, shelters, and breeders to list puppies for sale. Many are cheaper than the standard. Beagle puppies have been known to sell for $1,000 to $1,500 when purchased from some breeders.
To find your puppy on Adopt A Pet, enter your zip code and the breed of dog. If you like, you can further filter your search by entering your desired age. Adopt A Pet will give you the option to receive notifications when new pups are available, or you can skip this step.
Once you see the puppies, select the one you'd like to adopt. The purchase price or adoption fee will appear on the dog's biography as well as information about its history. If the dog is being rehomed, you'll learn why the owners are placing him or her up for adoption. If you've chosen a breeder, you'll see more about the personality and pedigree of the puppy.
The cost of your Beagle will vary based on the breeder, individual, or shelter, and a health guarantee may be available as well. In many cases, you will need to spay or neuter your dog as part of the adoption contract.
Adopt A Pet Details:
2. Greenfield Puppies
While it's based in Pennsylvania, Greenfield Puppies serves a nationwide customer base. Greenfield works with responsible breeders, most of whom are in Pennsylvania, to provide Beagles and other dogs to families across the country. You can arrange for travel by contacting this organization; puppy transport starts at $545.
Search by breed, then scroll through the available cuties. Prices appear below the puppies' pictures, allowing you to select a puppy that's within your budget. Many Beagles are priced below $200, though you will find some that cost more.
Contact the breeder using the information listed on your puppy's bio. Interview the kennel, and be sure to ask about health guarantees, spay or neuter agreements, and the pedigree of your dog. If you live in Pennsylvania, see if you can stop by the kennel. This will give you a better idea of how your puppy was raised in his or her formative weeks.
Greenfield Puppies Details:
3. Lancaster Puppies
Like Greenfield, Lancaster Puppies is a Pennsylvania-based organization that connects breeders with families who wish to adopt Beagles and other dog breeds. Unlike Greenfield, however, Lancaster does not offer shipping. Contact your breeder for transportation options, or get in touch with Lancaster for third-party recommendations.
To find your Beagle, select the breed from the drop-down menu. You'll go to a page with pictures of available puppies, and you can filter them by price. You'll find that many Beagle puppies for sale are under $200, though the price range of dogs will vary. Most dogs listed on Lancaster Puppies are babies, but some retired adults are available as well.
Puppies sold in Pennsylvania come with a 30-day health guarantee, but your breeder may offer a longer warranty term — be sure to speak with the kennel about your options. In some cases, you may be required to sign a spay or neuter agreement, though certain kennels will offer breeding rights for purchase.
In addition to Beagle puppies under $200, Lancaster Puppies allows breeders to advertise stud services. If you have a Beagle you'd like to breed, look for stud dogs in your local area.
Lancaster Puppies Details:
4. Buckeye Puppies
Buckeye Puppies has Beagle puppies on sale for under $200. You'll find purebred Beagles and mixes listed on the site, and puppies are bred in responsible kennels or in loving homes. Buckeye Puppies acts as a third-party entity, assisting the breeder in selling dogs and assisting you in searching for your puppy. You'll need to take care to interview your breeder to verify that he or she is a reputable business.
Mixed breed dogs are generally priced lower than purebred pups, but there are AKC-registered dogs under $200 on the Buckeye Puppies website. You can search by breed, then filter by price to find a puppy that's appropriate for you.
Once you've chosen a puppy, contact the breeder to learn the next steps. In most cases, you'll have to fill out an application or participate in an interview before you'll be permitted to adopt.
Like Lancaster Puppies, Buckeye Puppies allows breeders to advertise stud services. Beagle studs are not always available, so you'll need to periodically check the website. Most stud dogs are located in Pennsylvania so you'll need to be local.
Buckeye Puppies Details:
5. AKC Marketplace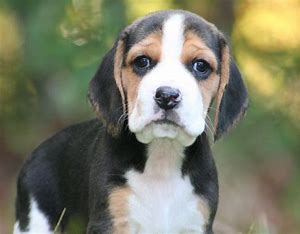 American Kennel Club hosts a marketplace on its website where member-breeders can advertise their purebred dogs. Beagle puppies under $200 are difficult to find, but they are available on AKC Marketplace from time to time. AKC-registered dogs adhere to certain standards, and members are subject to "surprise" inspections by AKC-affiliated individuals.
You can search AKC Marketplace by breed, gender, and distance from your location. Bear in mind, however, that many breeders will deliver or ship your dog. It may be worth your time to expand your search and check out breeders outside of your local area.
Once you find a breeder you're interested in, contact them via the information provided on the listings page. You'll need to chat with them about your puppy's vet records, the necessity of a spay or neuter agreement, whether breeding rights can be purchased, and other facts you'll need to know before you exchange money.
While you're searching for your new Beagle puppy under $200, be sure to check out the groomers and trainers that list services on the AKC Marketplace. Like breeders, groomers and trainers must adhere to American Kennel Club standards in order to become members and list their services.
AKC Marketplace Details:
6. Beagle Freedom Project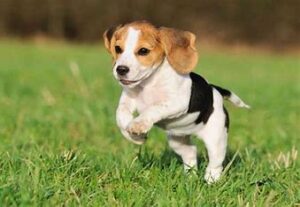 Beagle puppies under $200 come from all sorts of backgrounds. If you're not set on getting a puppy from a breeder, why not consider adopting a rescue dog? Most Beagle Freedom Project dogs are rescued from organizations that use the dogs for experimental research.
Others are rescued from Asian meat markets, puppy mills, and dangerous situations. You'll make a life-changing difference for a dog when you choose to bring one of these dogs or puppies into your home.
Adoption and foster opportunities are available through Beagle Freedom Project. If you're not sure that a Beagle is right for your family, you can foster a puppy. You'll provide housing, food, and transportation to medical care while your pup waits for a forever family.
Note that you must be cruelty-free (committed to using absolutely no products that are tested on animals), or willing to become cruelty-free in order to adopt or foster from this organization.
There is an application that you must complete prior to adopting from the Beagle Freedom Project. In some cases, a home visit may be required. You will be required to spay or neuter your dog if the procedure has not already been performed and, if you're choosing to adopt, your dog will be up to date on vaccinations and other appropriate health treatments before going home with you.
Beagle Freedom Project Details:
7. Facebook
Our final resource for Beagle puppies under $200 is an organization you've likely already joined: Facebook. Facebook is an international social media platform, and while puppies are not permitted on the Facebook Marketplace, you can still find affordable Beagle puppies on the site.
If you don't already have a Facebook account, you'll need to create one in order to search for puppies on the site. Once your account is established, there are several ways you can find your new dog. First, you can simply search for breeders. Many Beagle breeders use Facebook as their primary "digital storefront" and can't otherwise be found on the internet.
Alternatively, you may opt to join Beagle groups on the platform. Beagle lovers share pictures, stories, tips, and listings within these communities, offering you a fantastic way to make connections and find your new Beagle puppy.
Take care when purchasing a Beagle puppy from Facebook sellers. Visit the kennel in person if possible, and bring a trusted friend for your own safety. Ask for copies of health guarantees, vet records, and registration upon pickup. Use your common sense and good judgment when selecting a breeder.
Facebook Details:
Frequently Asked Questions
Why are there so many Beagles in shelters?
Due to a rescue operation that freed hundreds of Beagles from a research laboratory, many dogs ended up in shelters.
Why are Beagles used for testing?
This breed is chosen for research due to its small size and docile nature.
Why do Beagles destroy their beds?
Some of the common reasons behind destructive dog behavior are anxiety, stress, and excess energy.
Conclusion for "Where to Find Beagle Puppies Under $200"
Purebred Beagle puppies can range between $1,000 and $1,500 and may be inaccessible to some American families. Thankfully, there are quite a few resources to assist you in finding a Beagle puppy under $200!
Whether you find your Beagle on social media or from a national breeder, the organizations on our list are just the beginning — start with these rescues and breeders to find a puppy for your family.
If you find this guide, "Where to Find Beagle Puppies Under $200," helpful, try these topics:
Before you begin your search for cheap Beagle puppies, you can learn more about the Beagle breed by watching "Things NOBODY tells you about owning a Beagle" down below:
Garrett loves animals and is a huge advocate for all Doodle dog breeds. He owns his own Goldendoodle named Kona. In addition, he volunteers at the Humane Society of Silicon Valley, where he fosters dogs and helps animals. Garrett enjoys writing about Doodles and believes that dogs can teach humans more about how to live than humans can teach a dog.
Why Trust We Love Doodles?
At We Love Doodles, we're a team of writers, veterinarians, and puppy trainers that love dogs. Our team of qualified experts researches and provides reliable information on a wide range of dog topics. Our reviews are based on customer feedback, hands-on testing, and in-depth analysis. We are fully transparent and honest to our community of dog owners and future owners.