For a dog that's as loyal as it is friendly, the Beagle makes a great fit. These dogs are known for being both curious and faithful for families of all sizes. While they're often considered to be great hunting dogs, they're also ideal for spending quality time as companion pets.
The American Kennel Club (AKC) places the Beagle in the Hound group and are known for being great trackers and hunters. With their lovable, friendly personality, there's so much more to this breed which is the reason they are ranked as the 6th most popular purebred breed in the world. If you're looking for an energetic dog that can keep you on your toes, the Beagle can be a great fit for you and your family. One of the next steps is finding reputable Beagle breeders in North Carolina.
Check out these related articles: Poodle Breeders in North Carolina and Goldendoodle Breeders in North Carolina.
Beagle Puppies for Sale in North Carolina
Once you've decided that a Beagle is the right breed for you and your family, your next important step is finding a reputable and trustworthy breeder to move forward in the purchasing process. With a breeder, you can most often get access to background information on the puppy and ensure they are in good health status.
Breeders also are able to offer support and other starter resources to help your Beagle puppy get off on the right foot. To help you get started in your search, here we share some of the best Beagle breeders in North Carolina.
You'll find a quick overview describing the breeder as well as initial contact information if you're interested in moving forward in learning about their availability or purchasing process.
1. Shiloh Little Beagles North Carolina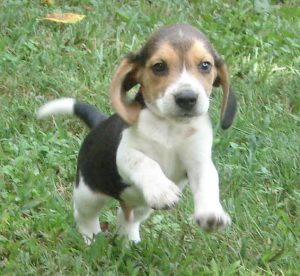 Discover the joy of the Beagle with the puppies at Shiloh. Raised in a home farm environment in Morganton, North Carolina, the Beagles here enjoy learning and playing with other dogs as they grow in socializing and intelligence. They are raised in a household with other people as well, so your Beagle puppy will be well used to others as they join your family.
With over 25 years of dog breeding experience, the team at Shiloh Little Beagles has been caring for and breeding puppies to be the highest quality in appearance and temperament. Puppies are given daily attention and come with relevant vaccinations and deworming processes.
Their Beagle puppies in North Carolina are also equipped with certification papers so you can trust in their quality. Puppies also have a one-year health guarantee that protects against genetic disorders. Their puppies for sale are also microchipped that lasts for a lifetime and helps in tracking and identifying your unique Beagle.
You can browse current and upcoming litters on their website. However, keep in mind that their availability goes quickly due to the high demand for their Beagle puppies.
To get started in the process, you can begin by reaching out to them and responding to their initial questionnaire. These questions help them get a sense of who you are as a dog owner and what you're looking for in a puppy.
Beagle Breeder Details
2. Wood's Weir Creek Beagles NC
With a passion for hunting and tracking, the Beagles at Wood's Weir are ready for the chase. Their Beagle puppies in Hamptonville, North Carolina, are raised with intelligence and curiosity to perform well as hunters and friends. These Beagles are specialized to be hunting dogs and are raised as such.
While they don't always have the availability of litters, you can connect with them or visit their website to see any upcoming or planned Beagle litters. In addition, they also offer a stud service if you're interested in breeding these puppies. Keep in mind that the demand for Beagle puppies in North Carolina is high. Therefore, a waiting period may be required to purchase a puppy.
Beagle Breeder Details
If you're looking for a Beagle to be your family friend, and not for hunting, the team at Sunshine Beagle Puppies can help with the perfect companion pet. With over 30 years of experience in working with Beagles, they prioritize the health and quality of their puppies and dogs. For what it's worth, they are one of the oldest Beagle breeders in North Carolina we could find.
They also offer puppies in a variety of coat colors as well, including khaki, that have a slightly soft and short coat. They also offer colors like orange and white or chocolate and white so you can find the color and size that you want. The pricing for their Beagle puppies for sale in North Carolina may be affected by your choice of color.
In addition to breeding, they also offer boarding and pampering services for their Beagle families as well. You can see their current availability for upcoming litters on their website, as well as browse photos of past puppies who have already been adopted.
As you move forward in the process of adopting your puppy, they can help you find all the necessities you'll need for your new Beagle. They share recommended supplies including types of dog food, health and wellness information as well as other resources to help you get started with your puppy on the right foot.
Their Beagle puppies come equipped with socialization practices as well as the first two vaccinations for their age. If you're ready to move forward in the process, you can start by exploring their website and learning about their adoption process.
You can get started with an application by emailing the team. You'll be able to secure your puppy once you're approved for adoption. With their various locations, you can also see if there is another location that has Beagle puppies available.
Beagle Breeder Details
4. Milroc Beagles North Carolina
Find your perfect smart and loving Beagle perfect for indoors and out. They come with a rich pedigree of champion dogs and are bred with quality and care.
You can see their current or upcoming litters on their website. Also, browse through their parent dogs to get a sense of what you can expect in an upcoming Beagle litter from coat color to the size.
They also have photos of past puppies and other retired Beagles, all of which come with excellence in temperament and appearance. With a dedication to quality and excellence, their Beagle puppies are well cared for and can be trusted for quality.
Keep in mind that there is a long waiting list for their puppies. If you're set on moving forward with a puppy, you can get started with a deposit to secure your interest. For any questions and to learn more about what you can expect in the purchasing process of a Beagle from Millroc, you can connect with them via phone or email.
Beagle Breeder Details
More Information About Beagle Puppies in North Carolina
Beagles can be very easy-going and playful with their family. As a result of their delightful personalities and appearance, the Beagle ranks number 6 in popularity for purebred breeds.
The body of the Beagle tends to come in two main varieties. The larger variety can grow to be between 13 and 15 inches tall with a weight range between 20 and 30 pounds.
For the smaller variety, the Beagle reaches a height of no more than 13 inches and has a weight that is under 20 pounds. Their medium size provides them a life span that ranges between 10 and 15 years. 
Beagle puppies in North Carolina come in a variety of colors including red, white, lemon, and even tricolor. Its characteristic hound ears make their sense of hearing strong and reliable.
Additionally, their short and smooth coats make them shed during the spring as their winter coat is released. In addition, they can also shed throughout the year. Therefore, regular brushing, about three times a week, can help their coats be healthy and prevent mats or other skin irritations.
As a natural hunting dog, Beagles also enjoy being active and spending lots of time outdoors. They have high energy and do particularly well when they're with other people.
With their innate sense of curiosity, be sure to keep them on a lease when you go out for walks. When it comes to training, they respond best with patience and positive reinforcement. They are agreeable and usually easy to please with their friendly demeanor.
Conclusion for Beagle Breeders in North Carolina
With their innate sense of curiosity and strong builds, the Beagle can be a great fit for a variety of families. If you've determined that a Beagle is the right choice for you, finding a reputable breeder is an important next step.
Be sure to research, ask questions, read reviews, and be confident in what is expected in the puppy purchasing process. With a breeder that provides support and puts you and their puppies as their top priority, you can move forward in welcoming your own furry friend into your home.
Other breeders in North Carolina: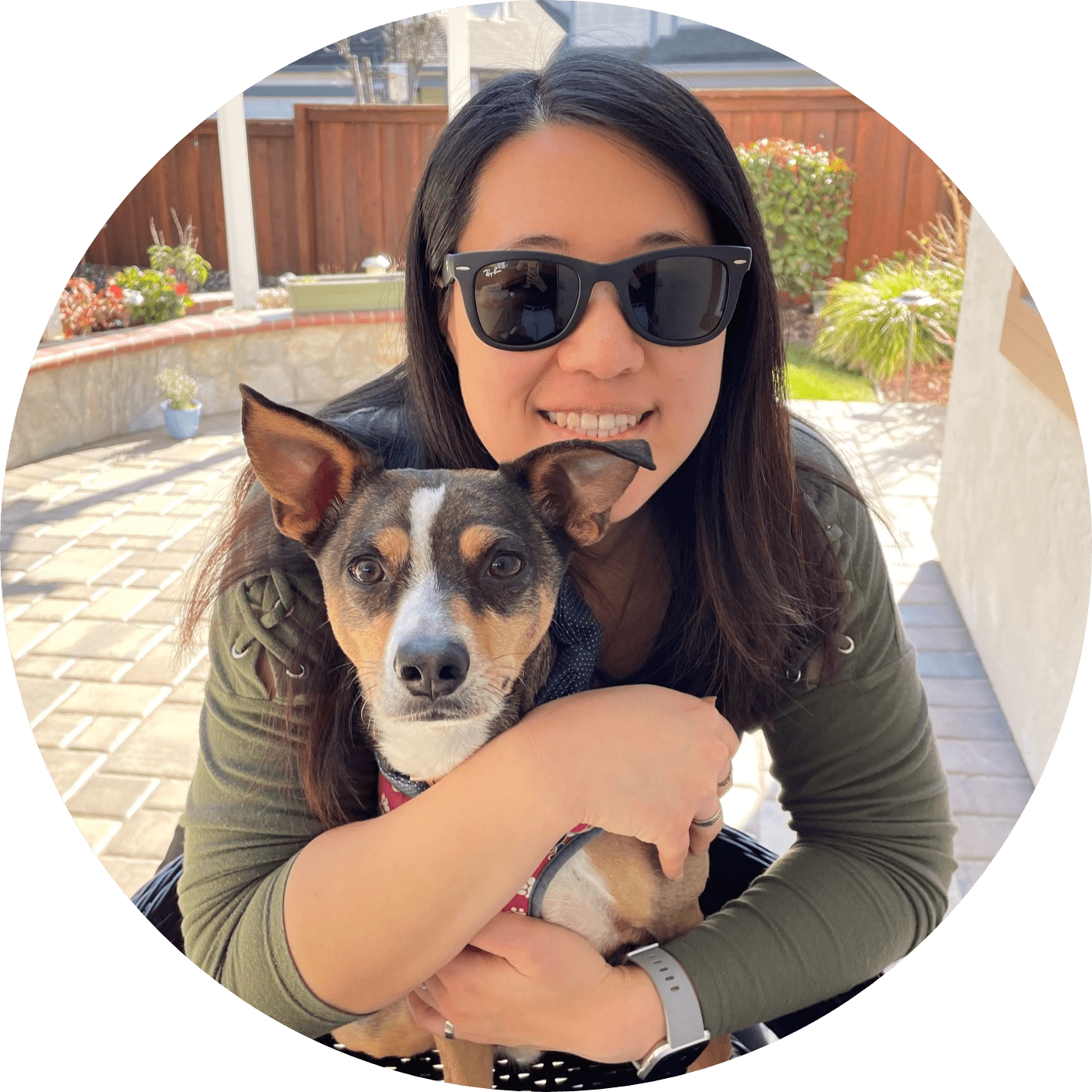 Dr. Sabrina Kong graduated from the Royal Veterinary College in England in 2016 and has been working at a small animal clinic in Northern California since then. She grew up in the Bay Area and got her bachelor's degree from Cal Poly San Luis Obispo. She also became a Certified Canine Rehabilitation Practitioner through a program at the University of Tennessee.
When she isn't in the clinic taking care of her four-legged patients, she enjoys traveling and trying new foods with her friends and her three-legged dog, Apollo. She adopted Apollo from her clinic when he was a puppy with numerous health issues. Dr. Kong truly cares about taking care of animals.