Are you someone who has a soft corner for the Beagle breed and seriously considering adopting one of these puppies? You can rest assured that you will thoroughly enjoy the experience of training a puppy that develops into a faithful, obedient, and sociable dog. There are many Beagle breeders in New York and it's important that you choose one to sell you a healthy and happy puppy.
Check out these other articles: Best Poodle Breeders In New York and Best Bernedoodle Breeders In New York.
Beagle Puppies For Sale In New York   
       
Finding a Beagle puppy that will be a perfect addition to your family is quite challenging because you have to do a lot of research. You can search and review beagle breeders in New York by keying in keywords like 'top beagle breeders in New York', 'popular beagle breeders in New York', and so on. If you're planning to purchase a Beagle from a breeder you've never heard of before, stay cautious and stay away from puppy mills.
Puppies are a 10+ year investment, so you'll want to find a reputable breeder who you can trust to sell you a healthy puppy. We always suggest that new puppy owners visit a breeder in-person and ask several questions about the parent dogs in terms of temperament, personality, and genetics.
1. KanD Beagles
Kim and Dennis live on an active 110-acre farm and have been raising Beagles for over 20 years. They are a Beagle breeder specializing in premier AKC Registered Beagles, having top-ranked Beagles in the US years 2019, 2020, and 2021.
They believe a Healthy, Well Pedigreed, Good Temperament Beagle raised with love and care makes for the best family pet. Health being their number one priority, they thoroughly test their Beagles, track new lines' health and the health of the puppies they raise. This ensures the healthiest Beagle you can find. Their second priority is the pedigree, typically producing puppies with over 75% Championship in their lineage, which makes for a better-looking Beagle. Their socialization program is unsurpassed, making for a calmer, better-mannered Beagle.
Their large farm is in North Texas, where they have easy access to two major airports and offer cost-effective personal delivery of their Beagle Puppies to New York and surrounding areas. Only the best for their Beagles. They would love to show off their family farm, and of course, their Beagles, openly welcoming families to visit in person or experience remotely through a Virtual Tour. 
KanD Beagles Details
Website: KanD Beagles
Email: kandbeagles@hotmail.com
Contact Number: 972-674-9595
Social Media: KanD Beagles Facebook
2. Bellmore Kennels New York
Based in Bellmore, New York, Bellmore Kennels prides itself on being a premium breeder of Beagle puppies. Bellmore Kennels specializes in breeding and rearing 'hunting beagles' and a few of its venerable bloodlines include Patch, Branko, and Buckshot Mr. Bill. The breeder is registered with AKC (American Kennel Club) and so you can rest assured that you'll be taking your pick from purebred pups.
Bellmore Kennels has been wholeheartedly beagling (hunting with beagles) since 1990. Observing the breed's passion for hunting alongside humans, and its unflinching faithfulness towards its master, Anthony (the owner) took to raising Beagle pups. Anthony, on his part, goes out of the way to find the best and most caring homes for his Beagle puppies in New York.
The breeder sells both pups and adult dogs at pocket-friendly prices. You won't find a great deal of information about Beagles on Bellmore Kennels' official website so you may have to visit the breeder in person. The following site offers nuggets of information that you may find handy.
Anthony offers basic training to his Beagle puppies which makes it easier for these dogs to quickly adapt to their new homes.  
Bellmore Kennels Details
3. A'Z and J'Z Beagles NY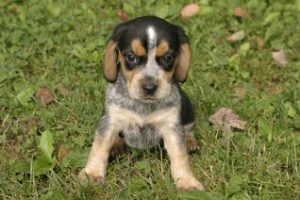 A'Z and J'Z Beagles New York charges a $150 security deposit for booking a puppy which the potential buyer forfeits if they do not buy the Beagle puppy. The purchaser can make (the security deposit) cash payment or pay through postal money order. This Beagle breeder in New York strictly abides by the principle of "first come first choose" for allowing prospective buyers to select one of their Beagle puppies.
A'Z and J'Z Beagles, by and large, sells puppies with restricted breeding rights. That said, you will have to pay an additional fee of $150 for securing breeding rights. You have to pick up your new Beagle puppy as soon as he/she is 8 weeks old or else you're liable to pay a $50 boarding charge for every week of delay. If you fail to get hold of your puppy by the time he/she is 10 weeks old, you forfeit your ownership rights along with your deposits. Make sure you go through this page of A'Z and J'Z Beagles which offers practical tips and recommendations on choosing a puppy. They are located in Broome County, New York.
A'Z and J'Z Beagles Details
4. Lasing County Pets Community AKA Scarlett's Old English Pocket Beagles
The owner of Scarlett's Old English Pocket Beagles, Scarlett Belle, proudly declares that her Beagle puppies in Walworth, New York, are raised together with her children and grandchildren.
Scarlett's Old English Pocket Beagles is listed under Lasing County Pets Community's Facebook profile, clearly mentioning that the pups are "well socialized, perfect loving sweethearts." Scarlett ensures that her Beagle puppies happen to be purebred 'Old English Pocket Beagles'.
She also claims that she does not crossbreed her litter with other smaller Beagle breeds for obtaining smaller pups. Her Beagles have descended from the pedigreed line of Doctor Robert Mocks Old English Pocket Beagles. She sells her litters only to those who intend to make the puppies an extension of their families and care for them as companion pets.
One big advantage you enjoy when you pick up a Beagle puppy from Scarlett's is that you do not need to worry about potty training. The owner makes sure to offer potty training to all the puppies before they become old enough to be adopted. She also ensures to take good care of her Beagle puppies for sale in New York for the first 8 weeks so that they grow up to become faithful and amusing companions.
Currently, Scarlett's Old English Beagles is accepting and processing applications for their summer litter. Scarlett Belle maintains that all puppies have been registered with the 'Olde English Pocket Beagle Registry'. The prices of her Beagle puppies for sale in various stages of development range from $250-$2000.
Beagle Breeder Details
5. New Jersey Beagles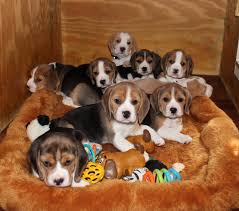 Cocooned in the idyllic mountains of Northern New Jersey, New Jersey Beagles is conveniently accessible from New York City and Princeton. New Jersey Beagles sprawls across a lush green area of 7 acres that is forested and verdant.
New Jersey Beagles' kennel has been constructed around a huge Victorian-style building equipped with HVAC (heating, ventilation, and air-conditioning) system. The fenced-in area (6' x 60' x 140') offers plenty of space for the dogs to run around, play, and exercise. This Beagle breeder closely monitors the puppies that stay with their mother till they are weaned and matured enough to begin a new life with their master's families.
New Jersey Beagles never ships their Beagle puppies nor do they sell the litter to pet stores and shops for breeding programs. All puppies of New Jersey Beagles are raised with meticulous care so that they qualify for AKC registration. New Jersey Beagles organizes beagle meets at Rocky Top Dog Park in Princeton, New Jersey, during the spring and fall. If you wish to have a good look at this small hound breed, you simply need to visit Rocky Top Dog Park.
New Jersey Beagles Details
6. Sportsman Kennels
***Update 9/13/2022*** We no longer recommend this kennel. Please see this news article here. 
Situated in Manorville, Long Island, New York, Sportsman's Kennels enjoys a solid reputation for offering an excellent collection of designer and AKC Beagle puppies. Family-owned and operated, Sportsman Kennels has been rearing AKC-registered pups for more than 50 years (1962 to be precise). 
This Long Island-based breeder carries out its breeding activities on its 7-acre land, specializing in raising genetically-tested dogs descended from champion bloodlines.
Sportsman Kennels Details
More Information About Beagle Puppies in New York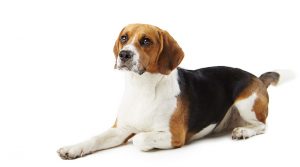 The Beagle tends to be an extremely intelligent, inquisitive, and gregarious dog breed that closely resembles the foxhound in looks. Beagles puppies in New York have been bred to hunt small rodents alongside humans and have boundless energy. This small dog breed's intelligence can be quickly seen from the fact they will interpret and understand your instructions quickly.
Conclusion For The Best Beagle Breeders In New York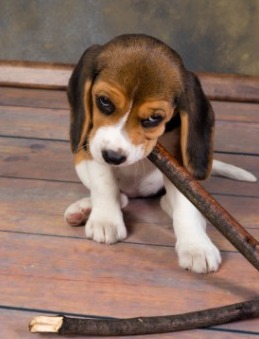 As the Beagle is essentially a hunting hound dog breed, you may not have to put up with much trouble in training him to be a compliant and sociable dog. The Beagle is a very gentle and even-tempered dog and therefore you should never use stringent training methods or prong collars/chokers for training. Make sure you check out our list of reputable Beagle breeders in New York as you begin your research!
Not from New York? Maybe you might want to check out the best Beagle breeders in Texas!
Are you still learning about Beagles? Here's a video we think you may like: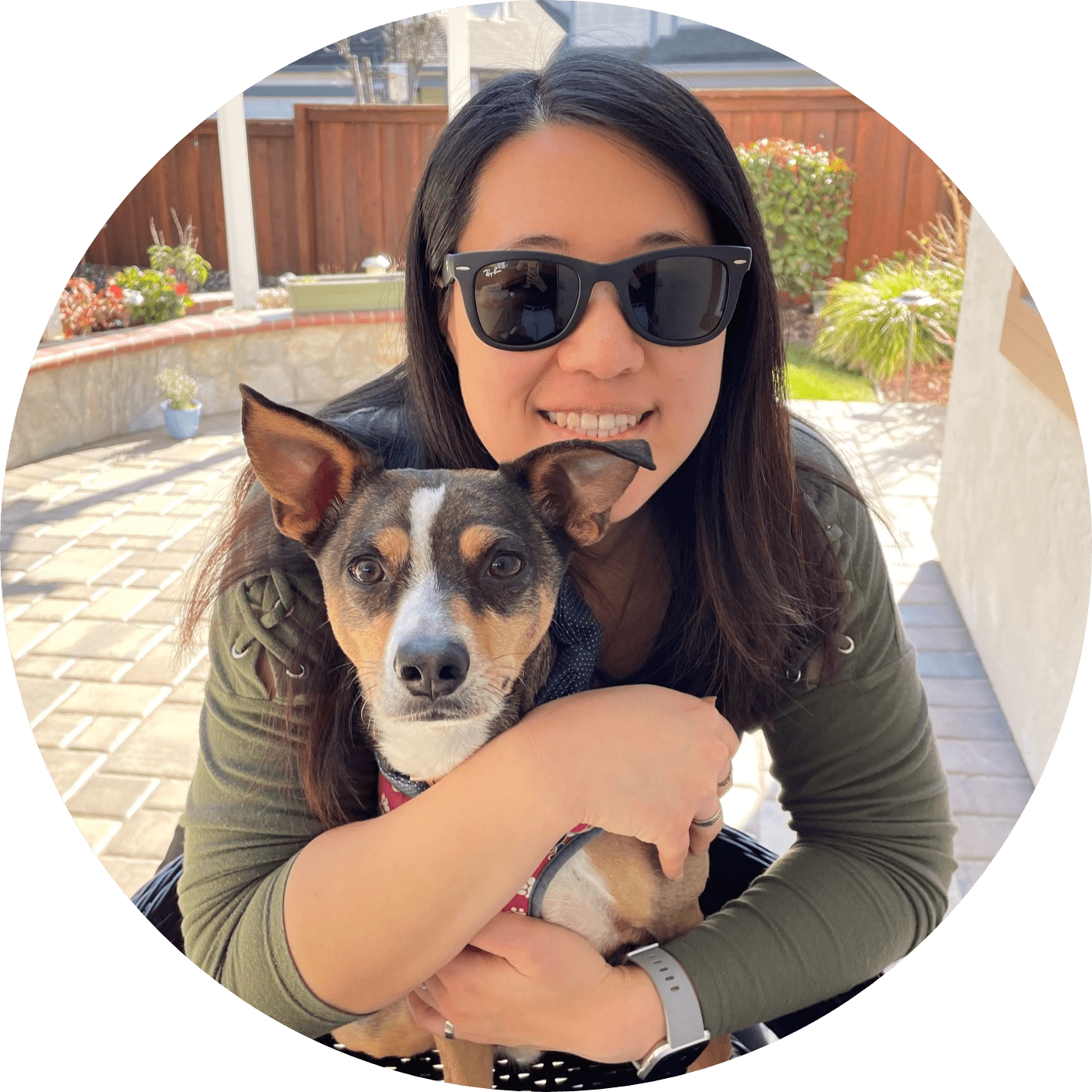 Dr. Sabrina Kong graduated from the Royal Veterinary College in England in 2016 and has been working at a small animal clinic in Northern California since then. She grew up in the Bay Area and got her bachelor's degree from Cal Poly San Luis Obispo. She also became a Certified Canine Rehabilitation Practitioner through a program at the University of Tennessee.
When she isn't in the clinic taking care of her four-legged patients, she enjoys traveling and trying new foods with her friends and her three-legged dog, Apollo. She adopted Apollo from her clinic when he was a puppy with numerous health issues. Dr. Kong truly cares about taking care of animals.