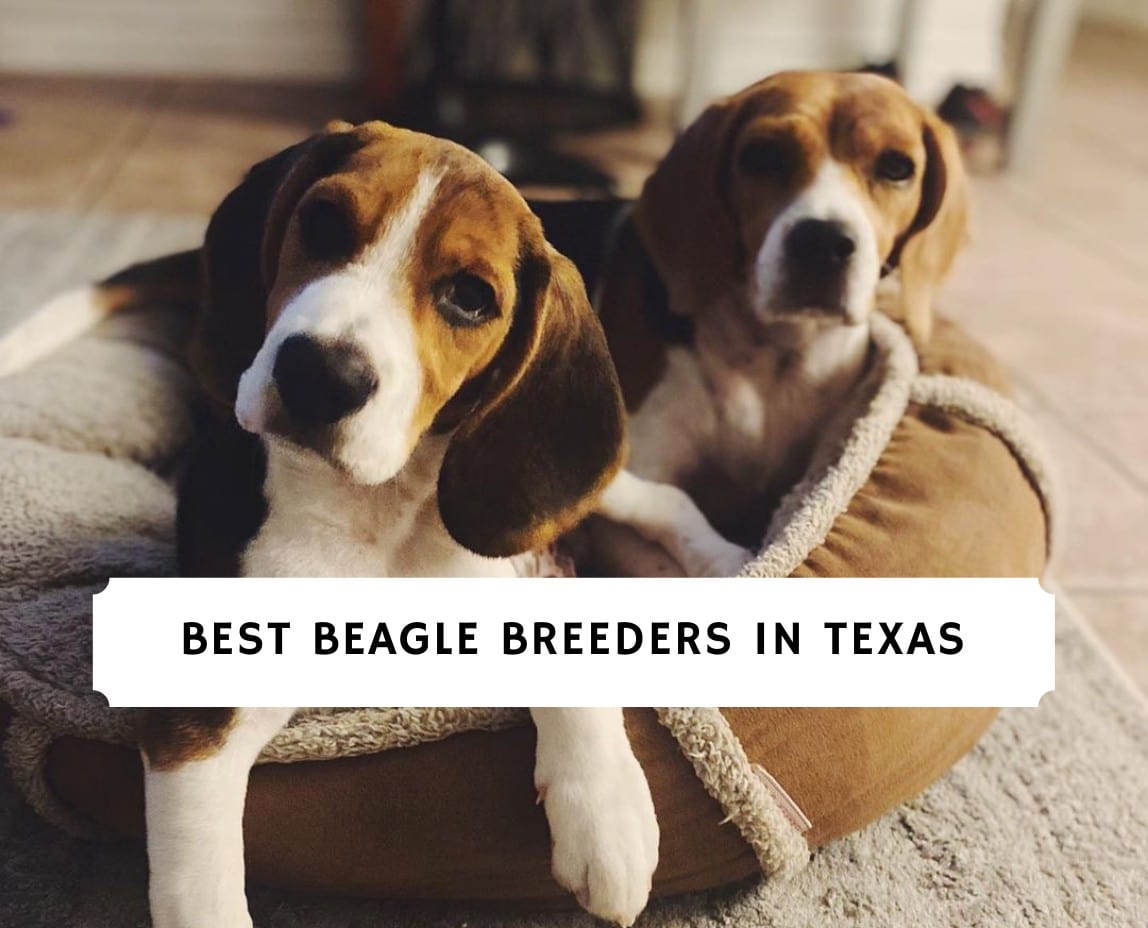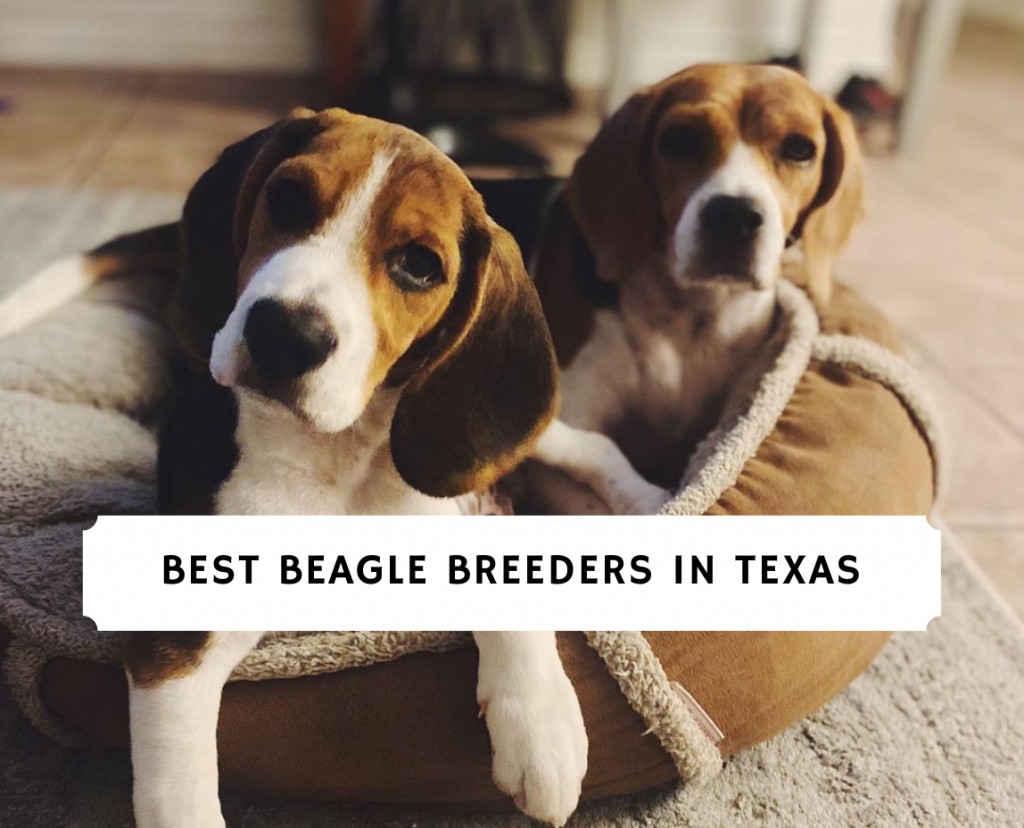 With their medium to small size and bright personality, Beagles make great additions for families and individuals. Part of the hound family, they can also track scents well and therefore may require a little more attention in training and practice. In addition, according to the American Kennel Club (AKC), Beagles are the 6th most popular dog breed in the United States. However, you'll find several Beagle puppies for sale in Texas and need to find a reputable breeder for a healthy puppy.
If you're considering adding a Beagle to your family in the Texas area, a Beagle may be a great fit for you. As you explore what you can expect from a Beagle in your family you'll want a breeder that you can trust and has what you're looking for in a puppy.
To help you get started in your search, here we share some of the top Beagle breeders in Texas you'll want to consider checking out. Followed by a brief summary, you can find their contact information if you'd like to learn more and get connected with their operation. We've done our own independent research to help you find a healthy Beagle puppy that is genetic testing, adhere's to the AKC purebred standard, and health tested.
Other articles you might like: Doberman Breeders in Texas and Maltese Breeders in Texas.
1. KanD Beagles (also known as K9Kompanions)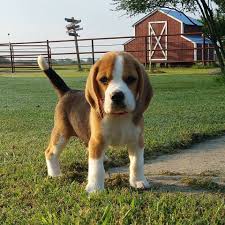 Browse through adorable Beagle puppies of high quality through KanD Beagles (formerly called K9Kompanions). Their team focuses on producing dogs that are healthy, come from quality pedigrees, and have great temperaments. With a dedication to the Beagle breed, owners Dennis and Kim raise their puppies themselves and provide the needed attention for each and every dog.
Their commitment to excellence is evident in their participation in clubs and programs that emphasize best practices of breeding. They place a high value on raising Beagle puppies in Texas that are great for families and are loyal to their owners. In addition, with bloodlines that have a history in AKC conformance championships, you can be sure that your Beagle puppy meets its purebred standards.
As you move forward in the Beagle adoption process, Dennis and Kim share a collection of resources and insights about their breeding and raising your Beagle puppy to be happy and healthy. With a simple deposit, you can express your interest in an upcoming litter and get on your way to welcoming home your furry friend.
Beagle Breeder Information
2. Quail Ridge Pocket Beagles Texas
As a small family, the team at Quail Ridge Beagle's Texas is passionate about providing puppies other families will love. They emphasize the purity of the breed with their practices and mate their Beagles with specific end goals in mind.
Among their variety of Beagles, they focus on the Pocket Beagle, which is not a standard but is a style of Beagle that has grown in popularity. This variety is much smaller than other standard sized Beagles as they stand just 11 to 13 inches tall. They carry the same characteristics and loveable qualities as the traditional Beagle but just come in a smaller size.
If you're interested in one of their Beagle puppies in Texas, you can put in an inquiry and schedule an appointment to learn more. They have litters only at specific times of the year so you may be required to be put on a waiting list for the next availability. Their review process is thorough and only sells puppies to homes that are ready and well-equipped for a Beagle.
Their website also shares extensive information about the Pocket Beagle and other helpful tips in taking care of your Beagle puppy. View photos of current litters and parents as well as the schedule for upcoming litters.
Beagle Breeder Information
3. Eaton Beagles Little Beagles Texas
Discover the joy and delight of a Beagle puppy from Eaton Beagles Little Beagles ion Briggs, Texas. Annually inspected by the AKC, owner Jennifer and her team are committed to best breeding practices and preserving the health and quality of her dogs.
For 15 years, Jennifer and her family have been raising Beagle puppies in Texas to preserve their great qualities and share the joy with others. They focus on smaller Beagle puppies but don't engage in any controversial size-reduction practices. As they are given the freedom to roam and run, their Beagle puppies are well-socialized and ready for families.
Each Beagle puppy in Texas is provided their vaccination shots, deworming, and come with a health guarantee. They also share some great new Beagle puppy tips and tricks as you welcome your new dog home. Their website also explains their full health guarantee and contract so you can know exactly what to expect as you move forward in choosing your puppy and the next steps in caring for it.
To help you be further prepared, Jennifer provides you with a quick and easy checklist of materials to get the supplies you'll need to properly care for your Beagle puppy with confidence. She also recommends sharing NuVet Plus products to preserve the health and well-being of your puppy. This product contains antioxidants, amino acids, and other great ingredients to help your puppy grow strong and well, even beyond puppyhood.
From improving mobility to rebuilding cartilage to helping joints, it's helpful for dogs of all ages. You can also order this product directly from her, making it even easier to keep your Beagle puppy happy and healthy.
Beagle Breeder Information
4. Jacob Belding's Texas Beagles
With a long family history of raising and breeding Beagles, owner Jacob Belding is passionate about the breed. Growing up surrounded by these medium-sized dogs instilled in him a love for sharing the breed and its great temperament with others. Whether for hunting or companionship, Beagle puppies can be a great fit for your lifestyle.
Jacob Belding breeds for characteristics like temperament, athleticism, health, and breed conformation. His Beagle puppies in Texas also come with a guarantee against birth defects or other genetic problems.
Should life circumstances arise, they also can take back your dog to provide care and love for it if you are unable to. This breeder doesn't want to see any of his dogs in shelters or rescues. As a family operation, the team involved in caring for their Beagle puppies and adults are consistent and intentional.
They also share helpful information and interesting things you should know as you take your puppy home and care for them. Things like training practices and food habits can be made easier with the help of this team. They're also part of the Tri-River Beagle Club, providing further indication of quality and excellence in the Beagle breed standards.
Beagle Breeder Information
How to Choose a Beagle Breeder in Texas
Here are three quick tips for choosing a Beagle breeder in Texas. This will help you get a happy and healthy puppy:
Health and Genetic Testing: All reputable Beagle breeders in Texas will perform health checks on the parent dogs. This verifies that the parent dogs aren't passing on genetic issues to the Beagle puppy that you are buying. In addition to genetic testing, breeders in Texas will do health testing for joints, heart, eyes, and other body parts like patellas.
Health Warranty: If a breeder has performed all health and genetic testing, most of the time they will offer a 1 or 2-year health warranty. Always ask a potential Beagle breeder if they will give you this warranty. Genetics issues aren't really in your control and problems from the breeder.
Do your research: Finding healthy Beagle puppies in Texas is difficult if you don't do research. Always check for past reviews or testimonials and ask how long the breeder has been in business. I would be wary of buying Beagle puppies from the first litter that a breeder sold. These puppies need a lot of past experience to breed correctly. In addition, you'll want to take a look at images from previous puppy litters to get an idea of the potential offspring.
More Information About Beagle Puppies in Texas
The typical Beagle size is 18-30 pounds and they stand 13 inches tall which allows them to stay nimble and lively while exploring or tracking. The personality of Beagles is one of the main features that make them so adored by families and kids. They are highly playful and love running around with other dogs and other pets. Full of energy, they enjoy regular exercise and going for walks with the family.
They also enjoy tracking, hunting, and following trails. If you're an outdoorsy type of person, a Beagle can be a great companion on your many adventures. They're also great hunters, which can help you in your hunting efforts as well.
If you're looking for a dog that doesn't require a lot of grooming and brushing, Beagles can be a great fit. Their short coats are relatively easy to take care of need only occasional brushing and washing. These sturdy coats also help to protect them from getting scratched as they explore and enjoy life.
As part of the scenthound family, they do enjoy barking and being vocal when they think the situation warrants it. That howl you may here is a classic characteristic of this lovable breed.
They are also moderately sensitive to heat, so be sure to keep an eye on them in the especially warm Texas sun. With proper ventilation and lots of water, you can keep them going and enjoying life as much as you.
Conclusion for Best Beagle Breeders in Texas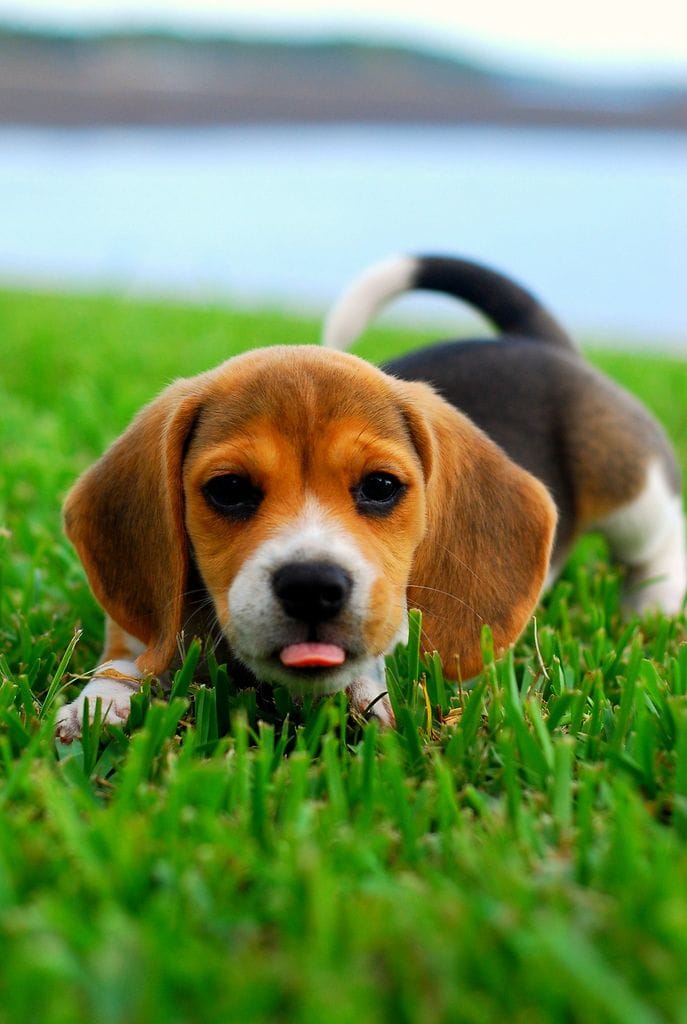 Whether you're sold on getting a Beagle soon or are still considering your options for adding a puppy to your family feel free to reach out to these Beagle breeders in Texas. With a wide range of services, health guarantees, and other resources, you can be confident in choosing the companion that's perfect for you.
Use this helpful list to find a Beagle breeder in Texas that has what you need. Be sure to do your own research and investigation before settling and putting down a deposit on an upcoming litter. Ask questions, get to know the breeder, and move forward with welcoming home your loyal Beagle puppy.
Other articles to check out:
Garrett loves animals and is a huge advocate for all Doodle dog breeds. He owns his own Goldendoodle named Kona. In addition, he volunteers at the Humane Society of Silicon Valley, where he fosters dogs and helps animals. Garrett enjoys writing about Doodles and believes that dogs can teach humans more about how to live than humans can teach a dog.
Why Trust We Love Doodles?
At We Love Doodles, we're a team of writers, veterinarians, and puppy trainers that love dogs. Our team of qualified experts researches and provides reliable information on a wide range of dog topics. Our reviews are based on customer feedback, hands-on testing, and in-depth analysis. We are fully transparent and honest to our community of dog owners and future owners.