Texas is a big state and you would think it would be easy to find any breed of dog you want somewhere. However, it isn't as easy as you think to find a Schnoodle puppy. In fact, we only found four breeders and one isn't even in the state. This is due to the fact that the Schnoodle is a relatively new type of doodle dog that is gaining in popularity. They are ultimately becoming popular due to their hypoallergenic, nonshedding, mild personality, and easygoing temperament.
We know that adding a new family member is exciting and we are here to help you find your next puppy. We did some research and have found the best Schnoodle breeders in Texas. There are breeders that just work with mini Schnoodles puppies and some that work with larger sizes. There breeders that make all sizes of Schnoodle puppies in Texas.
To our knowledge, none of the breeders are puppy mills. However, we encourage you to do your own research before committing to buying a puppy from any breeder. Ask as many questions as you can think of and request a visit to the facility. In addition, ask the breeder if they provide any health checks or offer a puppy warranty.
Other articles you might like: Bernedoodle Breeders in Texas and Goldendoodle Breeders in Texas.
1. Nina's Toy Schnoodles of Texas
Nina's Toy Schnoodles of Texas is a very small breeder that is located in the Lone Star State. They are such a small Schnoodle breeder that they don't even have a website. They operate solely on Facebook and word of mouth. The owner simply loves all her Schnoodle puppies in Texas and wanted to share this unique and family-friendly breed with others.
She does have an email address on her Facebook page so you can email her directly without waiting for Facebook messenger. She is very responsive to messages and can help you answer any questions you may have about the Schnoodle dog breed.
All of the adults in her very small breeding program are their family pets and live in their home. They are so small there is no need for a guardian program and they only have a few litters per year. All of the Schnoodle puppies also stay in the home before going to their forever homes. The puppies receive lots of love and socialization so they will transition to your house easily.
If you would like information on reserving a puppy or about an upcoming litter you can contact her through Facebook or through email. You can also get pricing and transportation options by contacting the owner as well.
Schnoodle Puppy Information
Generation: F1 Schnoodle puppies
Size: Toy Schnoodle puppies
Schnoodle Breeder Details
Location: Texas
Email: ninajacksonrn@gmail.com
Facebook: Social Media
2. Texas Giant Schnoodles Texas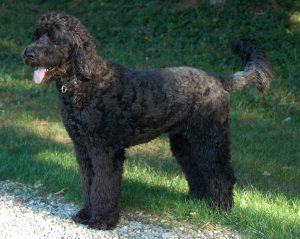 Texas Giant Schnoodles in a breeder that is located in Dallas, Texas. They started out as just Schnauzer breeders, but as the popularity of Schnoodles grew they decided to expand their operations. However, their focus still remains on the Giant Schnauzer. Most of the litters that come from this breeder will be Giant Schnauzers, but a few times a year they do have a few litters of Giant Schnoodle puppies.
The one aspect that you should be aware of is that their website is not very informative about the breeder or their facility. They do have many pictures on the site as well as a blog and extensive information about the Schnauzer breed. However, the blog is not updated regularly though and there isn't a lot of information. The best way to find out about upcoming litters, transport, reservations, and pricing is to contact them by phone, email, or the website contact form.
Because of the sparse website, we would encourage you to ask a ton of questions and ask if you can visit the facilities and see the dogs. This is not unreasonable to request a visit. In fact, it is responsible and you want to make sure that you are getting a healthy Schnoodle puppy in Texas because they will live for over 10 years.
Schnoodle Puppy Information
Generation: F1 Schnoodle Puppies
Size: Standard Schnoodle Puppies
Schnoodle Breeder Details
3. Double D Kennels Texas
Update 3/2/2022: At this point we can longer recommend this breeder.
Double D Kennels is a breeder we found on Breedersclub.net. That is a website that allows breeders to list the available puppies from recent litters. It is a good way to find a breed of puppy you are looking for one in your area. However, you should also proceed with caution and make sure to thoroughly check with each breeder before purchasing a puppy. For example, we found this breeder in Bonham, Texas that has a Mini Schnauzer available. There is a fair amount of contact information, but the website link doesn't work. 
We searched for the Kennel and were able to find the website and pull up all of the information. Based on the website they have several different dog breeds for sale. Their Schnoodle puppies in Texas are one of the dog breeders they sell.
In addition to breeding Schnoodles, they also offer boarding services if you go on vacation or want your dog trained. They also offer stud services if you want to become a breeder someday.
There are many pictures online and extensive information about the different services, the Schnoodle puppies, and the different litters that are arriving and growing all of the time. They have a nine-week-old Schnoodle litter that has recently gone to their new homes. All of the Schnoodle puppies in Texas will go home around eight weeks with their first puppy shots and deworming. They will also have a final wellness check before they leave.
This Schnoodle breeder in Texas does offer a purchase agreement and health guarantee. If you purchase a puppy from this breeder you will need to have them veterinarian checked within two days of them going home. If you don't, the health guarantee is void. They outline all of the details of the agreements on their website. They do not give pricing information on their website but you can contact them and ask how to get on the waiting list or purchase a puppy.
Schnoodle Puppy Information
Generation: F1 Schnoodle puppies
Size: Mini Schnoodle puppies
Schnoodle Breeder Details
Location: Bonham, Texas
Email: doubledkenneltexas@gmail.com
Telephone: 214-218-4798
4. Smeraglia's Teddy Bear Schnoodles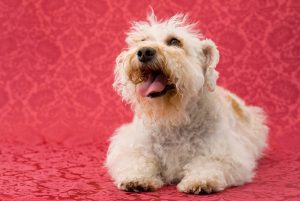 Smeraglia's Teddy Bear Schnoodles is not actually located in Texas., but are close by in Alabama. Depending on where you live in Texas, it could be a convenient drive to pick up your Schnoodle puppy. They also offer shipping options so it is pretty easy to get the dogs to Texas. This breeder only breeds Schnoodles and they offer every size imaginable as well as a variety of generations options.
This is not a small operation breeding operation at all. They have an office, a facility, and several breeding dogs. You can visit their office and see the dogs but you have to make an appointment in advance. These appointments are only made during office hours with the last appointment being made at 3 p.m. You also can't come to visit on a weekend.
Because they are so serious about the process to adopt one of their Schnoodle puppies they put together a beautiful and informative website to help guide potential buyers through the process. The first thing they ask you to do is research the breed and make sure it is the right one for your family. This is a sign that the breeder you are dealing with is reputable. In addition, they care more about finding the right family than making money.
There is an application process to adopt a Schnoodle puppy. Because they have waiting lists the website does encourage potential owners to start their process two to four months prior to when they want a puppy. 
All of their Schnoodle puppies for sale in Texas are priced at $2895 but there could be other fees for different colors as well as puppy training classes or other add ons such as shipping. With the current heat and health risks, the puppies can't fly right now but there are other methods of shipping. You can contact the offices for information about those if needed.
One of the extra features they do is the Schnoodle puppy preparation school. You can choose the duration of the stay and your puppy will receive the basic training to make the transition easier and less of an interruption. This is also great if you want your Schnoodle to be a service or therapy dog. They actually have specific programs just for that.
Schnoodle Puppy Information
Generation: F1, F1B, F2, F2B Schnoodle puppies
Size: Extra Small, Small, Medium, Standard (Giant) Schnoodle puppies
Schnoodle Breeder Details
Location: Southern Alabama
Email: info@smeraglia.com
Website: Teddy Bear Schnoodles
Telephone: 251-960-1311
Conclusion for Schnoodle Puppies in Texas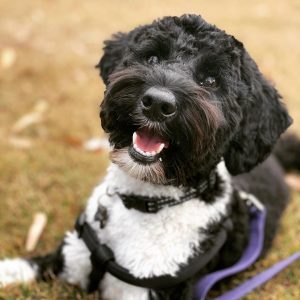 Schnoodle puppies in Texas are one of the most trending types of dog breeds. This designer dog breed is considered mostly nonshedding and hypoallergenic which is great for anyone with pet allergies. In addition, they have a moderate temperate and are easy to train dogs. This makes them perfect companions for anyone looking for a family dog. We hope that you found the perfect Schnoodle breeder in Texas for your next puppy!
Check out these other articles: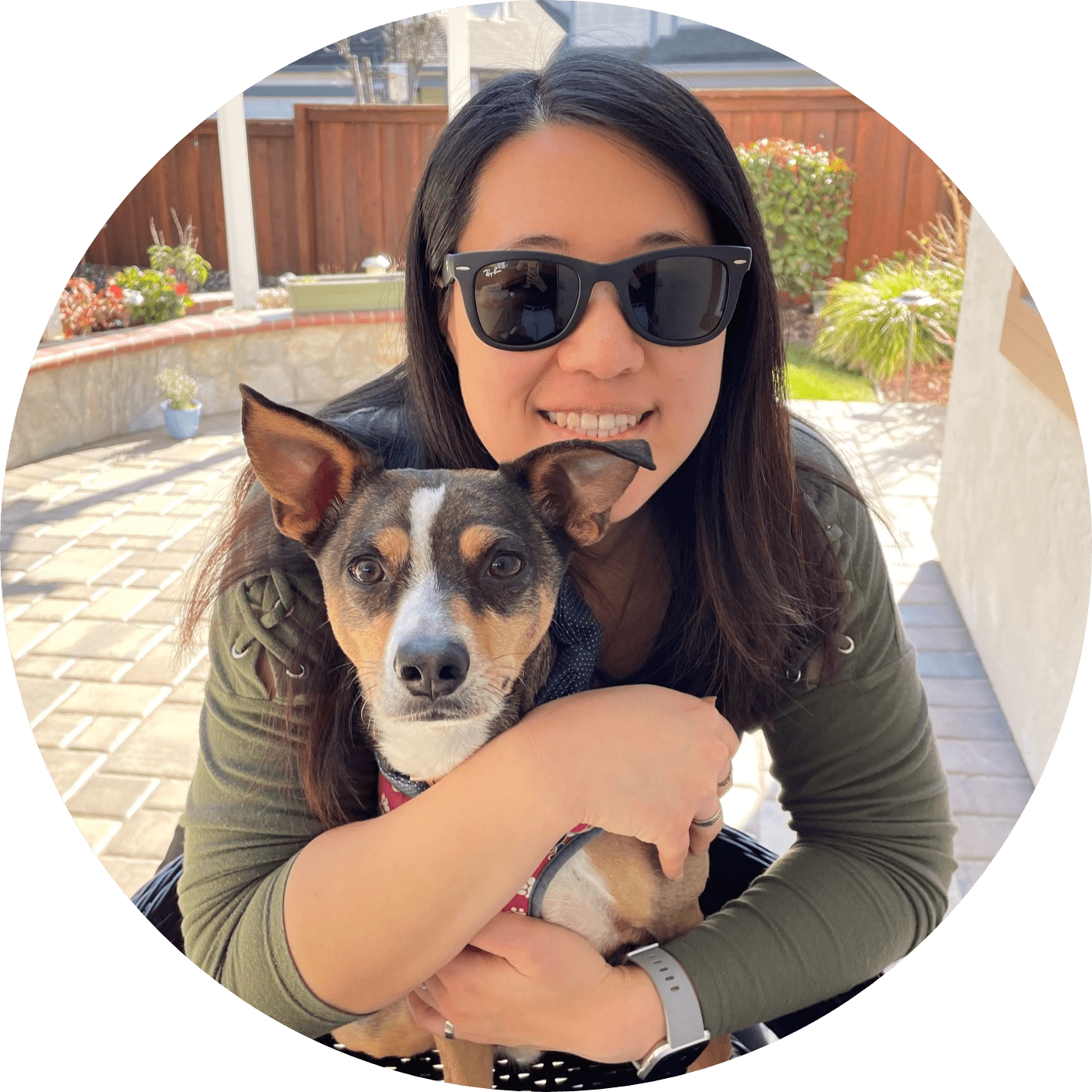 Dr. Sabrina Kong graduated from the Royal Veterinary College in England in 2016 and has been working at a small animal clinic in Northern California since then. She grew up in the Bay Area and got her bachelor's degree from Cal Poly San Luis Obispo. She also became a Certified Canine Rehabilitation Practitioner through a program at the University of Tennessee.
When she isn't in the clinic taking care of her four-legged patients, she enjoys traveling and trying new foods with her friends and her three-legged dog, Apollo. She adopted Apollo from her clinic when he was a puppy with numerous health issues. Dr. Kong truly cares about taking care of animals.