The Goldendoodle is a widely popular dog breed thanks to its adorable looks and kid-friendliness. When deciding which dog breed you want to add to your household, you may look at different breed registrations, such as the American Kenenel Club (AKC). But is a Goldendoddle AKC-registered?
In this post, we'll cover why Goldendoodles are not currently registered with the AKC and their possibility of registration in the future. Keep reading to learn more!
Before scrolling down this article "Is Goldendoodle AKC-Registered," check out other similar content: Why is My Goldendoodle Shedding? and When is a Goldendoodle Full Grown?.
What is the AKC?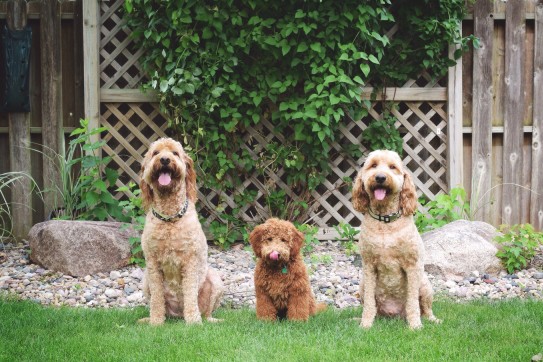 The American Kennel Club, or AKC, was established in 1884 as a group to support the breeding of purebred dogs. It provides materials to assist owners of purebred dogs with the upkeep and breeding of their animals.
The AKC website offers helpful tools for finding trustworthy breeders, caring for your purebred dog, and registering recognized breeds. Additionally, they support competitions including the AKC National Championship, National Dog Show, and Westminster Kennel Club Dog Show.
Some believe that having an AKC-registered dog increases their status. But this isn't always the case. AKC registration certifies your dog's purebred status but does not guarantee its bloodlines are from champion breeders.
The AKC maintains the greatest dog DNA profile repository in the world. To make sure breeders are adhering to their requirements, they conduct independent DNA testing.
Although you can obtain your pet's lineage by registering purebreds with the AKC, this data only provides names, owners, and dates. It does not provide insight into the personality, health, or behavior of your puppy.
Likewise, purchasing an AKC-recognized dog does not mean that the breeder from whom you are purchasing is trustworthy. AKC mainly evaluates the bloodlines of dogs. And even then, AKC-certified dogs may still experience health issues.
How to Register Your Dog With the AKC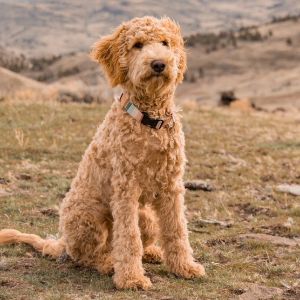 To enroll a dog with the AKC, you need to prove that the parents of the dog are also registered with the organization as purebreds of the same breed. The AKC will conduct a registry investigation to ascertain your dog's ancestry if the breeder hasn't enrolled the parents.
Furthermore, you must go through several stages and pay advance registration fees. You will also need to spend additional money if you want to find something about your dog's heritage.
A respectable breeder will provide you with the necessary data to fill out the Dog Registration Application and submit it to the AKC if you purchase a purebred dog from them. However, the breeder will not provide you with the AKC certificate. To obtain your dog's AKC Registration Certificate, you must complete all the documentation by hand.
The best course of action isn't always to register your dog with the AKC. Due to the AKC's long history, some dog owners believe registration is a barrier. The AKC doesn't investigate the fitness and status of the parent dogs before registering a puppy whose parents have already been registered.
Is Goldendoodle AKC Registered?
The AKC does not recognize Goldendoodles as a purebred dog breed. Therefore, you cannot register a Goldendoodle with the AKC.
Only dogs with a long purebreed heritage are eligible for registration with the AKC. This indicates that the dog is a purebreed, as are its parents and ancestors. Poodles, Labrador Retrievers, and Golden Retrievers are examples of purebreed dogs. The AKC currently recognizes over 197 breeds on their registry.
The AKC does not recognize the Goldendoodle because it is not a purebreed dog. Instead, it is a hybrid of the Golden Retriever and the Poodle.
Moreover, even if the parents of a Goldendoodle are a purebred Golden Retrievers and Poodles that hold registerations with the AKC, their offspring is still not considered to be purebred. This holds true for other Doodle breeds including Labradoodles and Aussiedoodles.
Will Goldendoodles Ever be Recognized by the AKC?
Getting recognition from the AKC as a crossbreed is a difficult and drawn-out procedure. Even after going through the process, a crossbreed may never receive AKC status. To understand why it's unlikely that the AKC recognizes the Goldendoodle any time soon, let's look at a few examples.
Records indicate that the Water Spaniel and the Retriever were first crossed in the mid-1800s to create the Golden Retreiver. However, the AKC did not formally recognize the Golden Retriever until 1925. That is 75 years of meticulous breeding.
It's interesting to note that the AKC approved the Brewer Terrier as a legitimate breed in 2021. But before that, the AKC released a statement saying these dogs were generally viewed as mutts and designer dogs. This is important to note, because Goldendoodles are sometimes referred to as mutts and designer dogs.
Why Aren't Goldendoodles Considered Purebreds?
A dog is purebred if both parents are of the same breed. For example, a Poodle that has two Poodle parents is a purebred. Further, there cannot be any mixing with other breeds throughout a dog's entire ancestry. Size, shape, talents, and temperament correspond to one another as a result of this breeding's uniformity.
Goldendoodles don't qualify as purebred dogs because they are a cross between the Golden Retriever and the Poodle. Instead, they are called a crossbreed, or hybrid dog, since their parents are two distinct breeds.
The phrases "designer breed" and "designer dog" are also frequently used to refer to the Goldendoodle.
Because the parent breeds of designer dogs are not closely the same breed, they often differ in size, coat type, and body weight.
What is a Purebred Dog?
The AKC currently recognizes 200 dog breeds. These dogs have recorded pedigrees and their owners have previously registered them with kennel groups. The only way to guarantee your dog is purebred is to purchase from responsible breeders who can identify each dog's ancestral line.
The AKC makes it clear that the purebred breeds they recognize are contemporary canine varieties. Many of the dogs on the list, including Golden Retrievers, were crossbreeds decades ago, which is why they draw this distinction.
Purebred dogs cost much more than hybrid dogs since people value them more highly. You must pay for a DNA test and receive written confirmation that your purebred dog is purebred if you purchase one.
Can Goldendoodles be Part of the AKC?
Yes! Goldendoodles may participate in plenty of other AKC events even though they cannot register with the AKC or enter into their dog shows.
The AKC Partners program was made available to all dogs, including mixes and hybrid dogs that do not qualify for AKC purebred registration, in 2010. Participating in AKC-sponsored athletic competitions like agility, dock diving, and nose work contests is the main perk of entering the AKC Partners program.
AKC canine good citizen, AKC therapy dog, or AKC search and rescue dog are a few certification programs that the AKC offers through its partners program.
Frequently Asked Questions
Does AKC certified mean purebred?
The American Kennel Club recognizes 200 purebred dog breeds and is the largest and oldest purebred dog registry in the United States.
How do I know if my breeder is AKC?
You can easily find a reputable dog breeder is by using the AKC website. Not only can you find breeders near you, but you'll also learn about the process of buying a purebred and tips for caring for your new pup.
Is a doodle a registered breed?
Doodle dogs, which are a cross between a Poodle and another dog breed, are not registered purebreds. Because they are hybrid dogs, their lineage is not pure, and many registries will not recognize doodles. However, that doesn't mean doodles don't have tons of love to offer!
Is Goldendoodle AKC-Registered? Not Yet!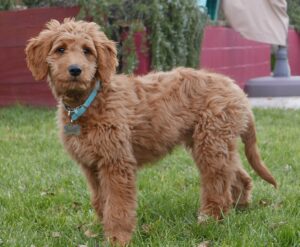 Goldendoodles are not considered purebred because they are the offspring of two different breeds. For this reason, they are not currently registered with the AKC. However, you can still take advantage of some AKC benefits by registering your Goldendoodle with their AKC partners program.
And who knows? Maybe some day, years from now, the Goldendoodle will be on the AKC's list of recognized dog breeds.
For more information on the Goldendoodle dog breed, check out our other guides:
You can learn more about this breed by watching "Goldendoodle: The Pros & Cons of Owning One" down below:
Garrett loves animals and is a huge advocate for all Doodle dog breeds. He owns his own Goldendoodle named Kona. In addition, he volunteers at the Humane Society of Silicon Valley, where he fosters dogs and helps animals. Garrett enjoys writing about Doodles and believes that dogs can teach humans more about how to live than humans can teach a dog.
Why Trust We Love Doodles?
At We Love Doodles, we're a team of writers, veterinarians, and puppy trainers that love dogs. Our team of qualified experts researches and provides reliable information on a wide range of dog topics. Our reviews are based on customer feedback, hands-on testing, and in-depth analysis. We are fully transparent and honest to our community of dog owners and future owners.