Are you always on the cutting edge of canine couture? Do you want to spend your days doting on your darling doggy with all of the finer things in life?
If that sounds like the perfect life for your and your future pampered puppy then you'll want to take a look at our list of the best designer dog names.
From fashion moguls to luxury cars, we took inspiration from all things expensive to find 150+ designer dog names that will make a significant statement.
Other articles you would like: Old Lady Dog Names and Sassy Girl Dog Names!
Designer Girl Dog Names
Whether you look to a world-renowned makeup brand or the supermodel who set you on the path to being a fashionista, there is an infinite well of inspiration for designer girl dog names that describe your posh pup perfectly.
Supermodel Girl Dog Names
The runway at New York Fashion Week is good for more than just a preview of next season's style. Your favorite past and present supermodels can help you dub your designer dog.
Tyra (Banks)
Heidi (Klum)
Kate (Moss)
Adrianna (Lima)
Gigi (Hadid)
Naomi (Campbell)
(Christy) Brinkley
Iman (Abdulmajid)
(Elizabeth) Hurley
Dovima (Juba)
Claudia (Schiffer)
Janice (Dickinson)
Elle (Macpherson)
Evangelista (Lilly)
Gisele (Bundchen)
Jewelry-Inspired Girl Dog Names
Most dog owners would agree that their beloved doggy is as precious as a gem and more valuable than diamonds. Give your prized pooch a name based on the most beautiful and rare gifts that earth has to offer.
Jewel– English, "precious stone"
Opal– Sanskrit, "gem," symbolizes faithfulness, October birthstone
Amethyst– a purple variety of quartz, represents purification, February birthstone
Pearl– a gem formed by mollusks, symbolizes wisdom, June birthstone
Crystal– Greek, "ice"
Ruby– a red gemstone that represents wealth and prosperity, July birthstone
Sapphire– a blue stone, represents royalty, September birthstone
Diamond– the hardest and most precious mineral on earth, represents strength and rarity, April birthstone
Emerald– a green gem, symbolizes truth, May birthstone
Gem– Latin, "jewel"
Quartz– Czech, "hard"
Perfume and Cosmetics-Inspired Designer Girl Dog Names
Do you spend your free time checking out the latest updates by beauty bloggers? Some of the most unique designer girl dog names might come straight from the cosmetics counter at your favorite department store.
Shalimar– by Guerlain, with notes of bergamot, iris, and vanilla
Kilian (Hennessy)
Estee (Lauder)
Kose
Sephora
Bobbi (Brown)
(Jo) Malone
Chloe– by Chloe, with hints of powdery peony, freesia, and lychee
Anastasia (Beverly Hills)
Blush
Pixie
Elizabeth (Taylor)
Mac
Designer Boy Dog Names
Don't let lady pups steal the spotlight on fancy, expensive-sounding names. The world of fashion is vast, with plenty of masculinely-named designers to act as your muse.
Fashion Designer Boy Dog Names
Men are behind many of the world's most famous designer brand empires. That means plenty of inspiration for designer boy dog names based on the founders of your favorite houses of fashion.
Hugo (Boss)
Jimmy "Chew"– Jimmy Choo
Calvin (Klein)
Jean-Paul (Gaultier)
Manolo (Blahnik)
Marc (Jacobs)
Tom (Ford)
(Yves St.) Laurent
Ralph (Lauren)
Virgil (Abloh)
(Karl) Lagerfield
Pierre (Cardin)
Fashion Capitals Boy Dog Names
London, Milan, Paris, and New York are the "Big Four" fashion capitals, but others are quickly popping up worldwide. Give these modern trend-driving metros a shoutout by naming them after a city famous for its fads.
Moscow, Russia
London, England
Tokyo, Japan
Melbourne, Australia
New York, United States
Madrid, Spain
Copenhagen, Denmark
Barcelona, Spain
Rome, Italy
Berlin, Germany
Vann (Vancouver), Canada
Money-Inspired Boy Dog Names
Designer brands mean forking over a whole lot of dough, so names that reference the expense of luxury brands make for creative money-inspired boy dog names.
Peso– Spanish unit of currency
Cash– Another word for money
Carnegie– Andrew Carnegie, $310 billion net worth
Scratch– Slang for money
Baron– an influential industry leader
Rockefeller– John D. Rockefeller, $418 billion net worth
Elon– Elon Musk, $244 billion net worth
Copper– a precious metal used in minting coins
Dinero– Spanish for money
Vanderbilt– Cornelius Vanderbilt, $185 billion net worth
Sterling– British unit of currency and a reference to sterling silver
Riker– a German word meaning "rich"
Bezos– Jeff Bezos, $177 billion net worth
Cute Designer Dog Names Based on Fabric and Clothes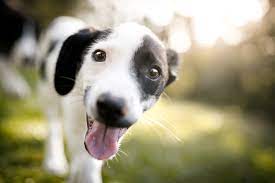 Your passion for fashion should extend to your dog, too! Give the paw-paparazzi something to bark about with these cute designer dog names inspired by fabrics and clothing styles.
Jumper– A charming British way to say "sweater"
Socks– Perfect for the pup with white feet
Pleat– Based on the fold in skirts
Damask– A rich, luxurious fabric with the pattern sewn into the weave
Denim– A hardy, cotton fabric
Satin– Glossy and ultra-luxe
Velvet– Super soft, just like a puppy's fur
Cashmere- A type of wool that is high-end and expensive
Tux– Short for tuxedo
Georgette– Crepe fabric made of silk
Jersey– Popular cotton knit for clothing
Merino– Wool from the Merino sheep
Suede– Leather with a soft, velvety finish
Tweed– Rough wool fabric with a distinctive pattern
Famous Designer Names for Dogs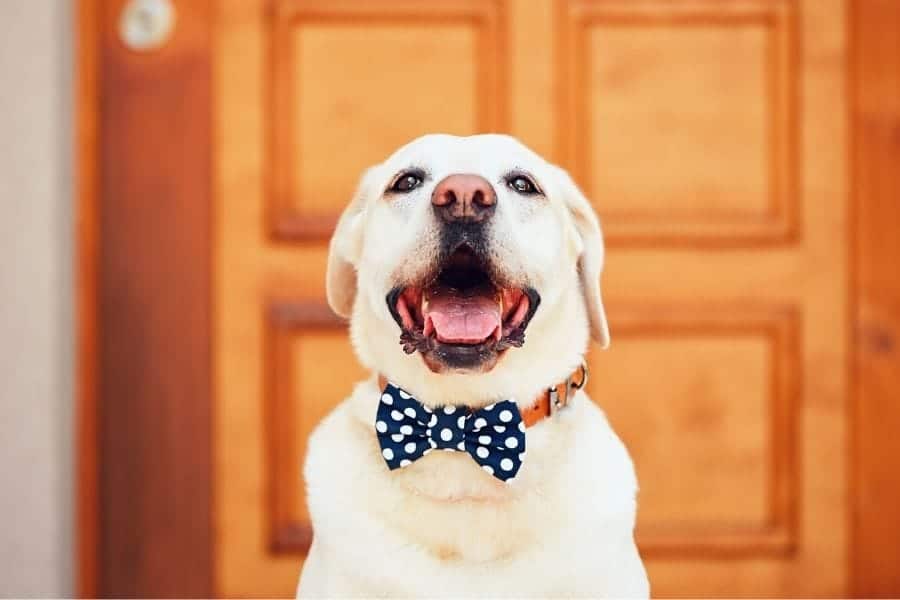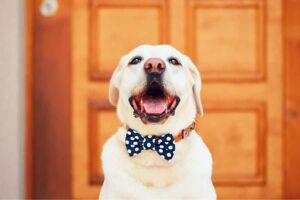 Sharing their name with an iconic designer is an honor for the pampered pup who is used to the finer things in life.
When you pick out famous designer names for dogs, you can have tons of fun dressing them up in styles similar to the fashion line. For example, a Pomeranian named Coco could rock a little black sweater and pearl collar to match their namesake!
Madden– American designer Steve Madden
Coco– French designer Coco Chanel
Vivienne– English fashion mogul Dame Vivienne Westwood
Vera– American fashion designer Vera Wang
Versace– Italian socialite, model, and designer Donatella Versace
BJ– Common nickname for high-spirited American designer Betsey Johnson
Alexander– English designer Alexander McQueen
Armani– Founder of the Italian fashion house, Giorgio Armani
Givenchy– Hubert Givenchy, French designer
Louboutin– Christian Louboutin, known for the iconic "Red Bottom" shoe
Cristobal– The "King of Fashion" Spanish designer Cristobal Balenciaga Eizaguirre
Posh Designer Puppy Names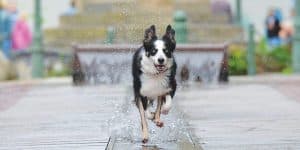 Not all designer puppy names have to reference a particular brand. Instead, you can choose a posh name that brings to mind royalty, opulence, and sophistication. Let everyone at the dog park know that you have a high-class canine with these distinguished names.
Aloysius– German, "famous warrior"
Margaret– Greek, "pearl"
Kingston– English, "king's town"
Maximilian– Latin, "the greatest"
Pippa– Greek, "lover of horses"
Arthur– Celtic, "bear"
Cornwallis– English, "man from Cornwall"
Regina– Latin, "queen"
Beckham– English, "homestead by the stream"
Effie– Greek, "well-spoken"
Monty– English, "mountain"
Clive– English, "cliff"
Geneva– German, "juniper tree"
Nigel– English, "champion"
Edie– diminutive of Edith, "rich in war"
Duchess– Latin, "commander"
Name Brand Names for Dogs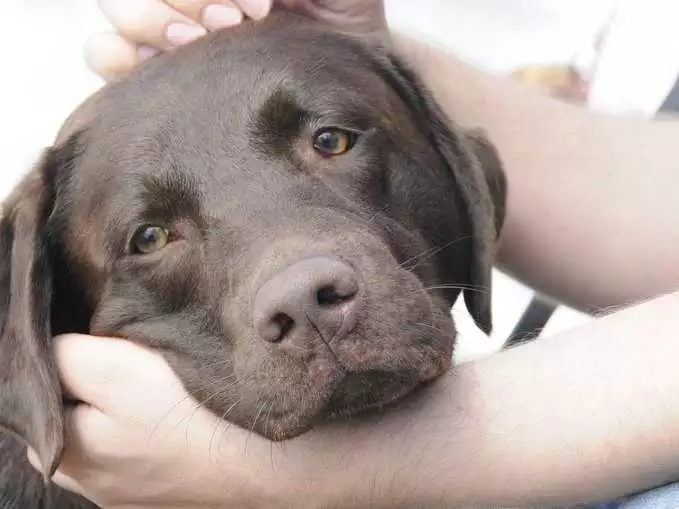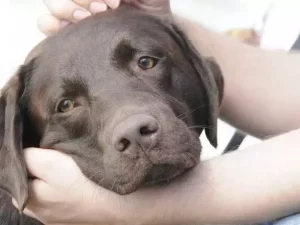 Couture canines wouldn't be caught in off-the-rack looks, so make their title match their taste in fashion with name brand names for dogs.
Fashion Brand Dog Names
Oakley– a famous eyewear brand
Juicy (Couture)
Tiffany (& Co)
Valentino (Garavani)
(Guccio) Gucci
(Michael) Kors
(Thierry) Hermes
Lulu– From LuluLemon athletic clothing
Dolce (& Gabbana)
(Christian) Dior
Rolex– iconic watch brand
Nike– a colossal name in athletic fashion
(Thomas) Burberry
(Daniel) Swarovski
Coach– an American fashion house
Diesel– known for designer jeans
(Louis-Francois) Cartier
High-End Store Names for Dogs
For the glam Goldendoodle or regal Rottie Poo, who can never have too many luxury brand collars and bandanas in their closet, a department store name is only appropriate. You'll want to choose one that is notorious for always being in vogue and on-trend.
Neiman (Marcus)– New York
Harrod– London
Nordstrom– Seattle
Bloom– from Bloomingdale's, New York
Illum– Copenhagen
Harvey (Nichols)– London
Barney– New York
Macy– New York
Ludwig (Beck)– Munich
(10) Corso Como – Milan
Le Bon (Marche)– Paris
Vittorio (Radice)– Vice chairman of development for la Rinascente
(Saks) Fifth Avenue
Bergdorf (Goodman)
Luxury Car Dog Names
One of the most coveted possessions for automobile fans is a high-end, luxury vehicle with all the accessories available. While most of us will never find ourselves owning a Lamborghini, owning a dog named after the Italian car manufacturer is the next best thing.
Lamborghini– Italian car manufacturer
Ferrari– Italian car manufacturer
Aston (Martin)– British car manufacturer
Bugatti– French car manufacturer
Mercedes (-Benz)– German car manufacturer
Beamer (BMW)– German car manufacturer
Audi– German car manufacturer
Porsche– German car manufacturer
Tesla– American car manufacturer
Caddy (Cadillac)– American car manufacturer
Lexus– Japanese car manufacturer
Maybach– German car manufacturer
Bentley– British car manufacturer
Maserati– Italian car manufacturer
Genesis– German car manufacturer
Alfa (Romeo)– German car manufacturer
(Rolls) Royce– German car manufacturer
McLaren– German car manufacturer
What is a Designer Dog?
You may have heard of certain breeds, like the Bernedoodle and Havapoo, referred to as a "designer breed." This means that breeders intentionally crossed two different breeds of dogs to create one pup with a set of ideal traits.
For example, Schnoodles are a cross between schnauzers and poodles. These breeds are hypoallergenic– which means minimal shedding– and are incredibly intelligent. The Schnoodle gets a double-dose of those wonderful traits, as well as some breed-specific benefits:
Schnauzer coats are much softer than poodle coats, so the Schnoodle has a soft but tight curl.
They have lovely temperaments, with the loyal, people-pleasing personality of a Schnauzer combined with the active, playful nature of the Poodle.
Schnoodles are perfect for families because they are less stubborn than their Schnauzer side and have less of the boundless energies we see in poodles. It's an ideal balance of fun-loving and family-oriented.
Designer dogs make it easier to find a companion that works best with your lifestyle, as many breeds are notorious for particular traits that might not align with your needs. Hybrid pups are the best of both worlds, making adjusting and bonding with the owner easier.
Choosing the Best Designer Dog Names
You don't have to own a designer dog to give it a high-fashion name. Every fabulous mutt deserves a high-class moniker to match their preppy personality!
We hope you found our guide helpful in helping you choose something as trendy as you and your pup. If you're looking for more dog name ideas, be sure to check out our list of unique male dog names and historical dog names for a puppy.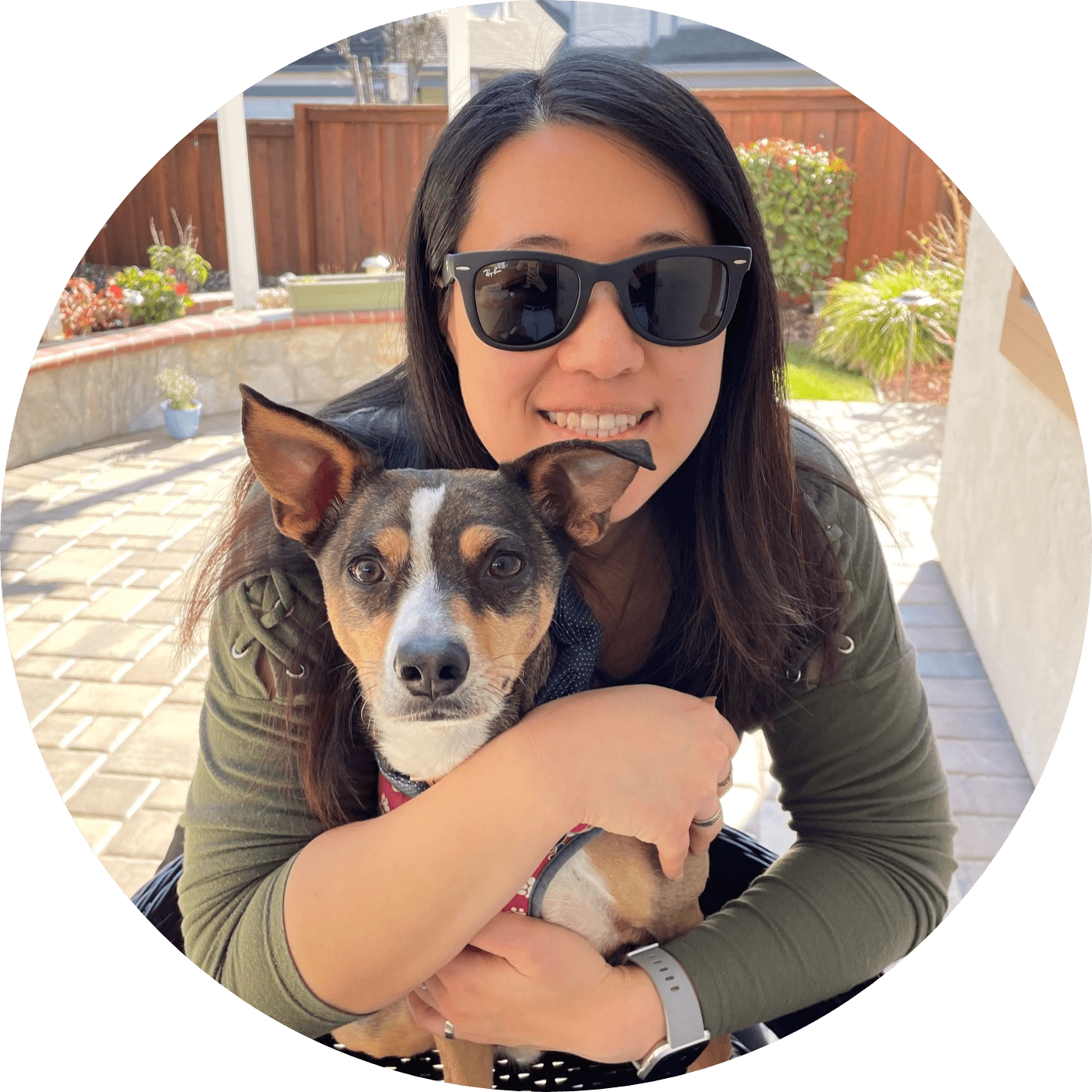 Dr. Sabrina Kong graduated from the Royal Veterinary College in England in 2016 and has been working at a small animal clinic in Northern California since then. She grew up in the Bay Area and got her bachelor's degree from Cal Poly San Luis Obispo. She also became a Certified Canine Rehabilitation Practitioner through a program at the University of Tennessee.
When she isn't in the clinic taking care of her four-legged patients, she enjoys traveling and trying new foods with her friends and her three-legged dog, Apollo. She adopted Apollo from her clinic when he was a puppy with numerous health issues. Dr. Kong truly cares about taking care of animals.