Did you adopt a new puppy or get one from a dog breeder? One of the first things you'll want to do is name your new puppy! Whether you live in Italy or love the Italian culture and language, choosing Italian dog names for your canines is a great idea!
In this passage, you can read all about the best Italian dog names for your new puppy. We have outlined six different sections related to Italian dog names below. Let's get started!
Before scrolling down this list of dog daycares in Portland, check out these other daycare recommendations: Popular Italian Dog Commands for Training!
Badass Italian Dog Names
First, let's get into some of the toughest, coolest, and most intimidating Italian dog names for your rough-and-tumble puppy.
If your puppy is a Cane Corso, Italian Greyhound, Pitbull, German Sheperd, Great Dane, Rottweiler, Doberman Pinscher, American Bulldog, or any other tough dog breed, you'll want to choose one of these awesome, badass dog names. Some of the most badass Italian dog names for your new canine include:
Marco
Gio
Giuseppe
Scapino
Diabo
Donatella
Versace
Vito
Michelangelo
Fede
Mau
Giaco
Paola
Galileo
Nonna
Petruchio
Grazia
Geppi
Whatever name you choose for your playful puppy, you won't go wrong with picking a great name from this list of the most badass Italian dog names. When you have a strong-willed new canine in your family, you will want to purchase all the right things like a leash, dog toys, and tennis balls.
Your new puppy would also benefit from taking some training classes. Trainers will teach your puppy to follow basic commands, such as understanding when to stop barking and learning to play with children safely. Training classes will also help dogs learn their new names!
Cute Italian Dog Names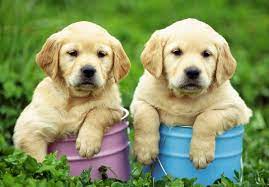 There are a lot of adorable Italian dog names for smaller puppies and the most attractive dog breeds. If you own a breed like a corgi, a schnauzer, or another cute puppy, you can choose one of the following lovable and delightful Italian dog names below.
Bellisimo
Amore
Carina
Bruno
Alto
Cucciolo
Grazie
Bravo
Piccolo
Polpetto
Topolino
Tesoro
Aurelio
Feliza
Basilio
Lucrezia
Orabella
Malvolia
These names all have specific definitions. For example, Amore means love while Grazie means thank you. Bellisimo stands for very beautiful. If you want to be concise about the cuteness of your new dog, a name like Carina, which is a literal translation of cute from Italian, will show her true nature.
Alto means wolf while Bravo means "good boy." Bruno stands for "brown hair." Whatever name you choose, your new, lovely puppy will be happy to have a new home with you and your loved ones.
Italian Female Dog Names
You will also find numerous beautiful Italian names for female dogs available. You can check out a great list of Italian girl dog names for your adorable, new female canine below.
Angelica
Anita
Aurora
Bambi
Belinda
Belladona
Nicola
Lunetta
Madona
Rachele
Ramona
Simona
Viola
Valentina
These beautiful female dog names are perfect picks for your new girl puppy! Each name also comes with its own definition. For example, the name Bambi means a child while Aurora stands for Dawn. Lunetta means light in Italian and Madonna stands for an ideal, virtuous, and beautiful woman.
Valentina stands for love, strength, and health. As such, you can pick any one of these beautiful names for your new dog. You can even pick out a gorgeous collar for your puppy with its new name and information about ways to contact you in case the puppy runs away.
It may take a few weeks for your female dog to get used to its new name and learn to respond to it. Once she does, you'll have a loyal friend for life!
Italian Male Dog Names
Did you adopt a boy dog from a shelter or purchase a male dog from the breeder? If so, we have a great list of Italian male dog names for you to check out. If you have a good boy on your hands and you love the Italian language, then choose one of the following catchy Italian gent names for your dog.
Alberto
Ambrosi
Apollo
Bartolomeo
Benito
Carlo
Colombo
Diego
Eduardo
Elmo
Ernesto
Fido
Geronimo
Gino
Giovanni
Leo
Luca
Ricardo
Romeo
Vincenzo
Here, you have plenty of choices for your male dog. What are your top two favorite male dog names on this list? You can even pick a first name and a middle name for your puppy from this list.
With an Italian name, you can dress up your new puppy in Italian-style garments as well. He will look absolutely adorable in an oversized shirt with the Italian flag on it!
Italian Puppy Names
Do you have a really cute new puppy in your home and you want to give it the perfect Italian name? Whether you speak Italian, live in the country, or just love Italian culture, your new puppy would benefit from a gorgeous Italian name.
Take a look at the list below outlining the perfect Italian puppy names.
Benito
Cicero
Diego
Domenico
Eduardo
Enzo
Giorgio
Leonardo
Mario
Pluto
Rocco
Bella
Bianca
Elisa
Francesca
Each of these names has a specific definition. For instance, Bella means beautiful while Pluto is the name of a planet or a Greek God. Giorgio, on the other hand, has a more simple meaning of a farmer.
While it may take a few weeks or even months of calling your new puppy by its chosen name, your canine will love having a fun Italian name. All your friends and family will rave about the awesome idea of choosing a cheerful Italian dog name.
Italian Food Names for Dogs
The Italians are best known for their delicious food, ranging from their spaghetti and meatballs, gelato, and cannolis to tasty linguini dishes and flatbread pizzas. If you love Italian food, then you might want to choose one of these amazing dishes or desserts as a name for your pet dog.
Check out our list below outlining plenty of Italian food names for dogs.
Ravioli
Ziti
Nutella
Gnochi
Gelato
Mozzarella
Vino
Canolli
Tiramisu
Espresso
Pesto
Biscotti
Prosecco
Rissoto
Linguine
What's your favorite Italian-style dessert? Or do you love spaghetti and meatballs the most? You could pick any of these Italian dishes to name your dog. Meatball could be an adorable name for a puppy if it loves to munch on various meats. If your cute dog is super sweet, you can always name him after a delicious Italian treat like gelato.
There are countless choices when it comes to picking the right Italian name for your dog. With Italian food being incredibly popular worldwide, naming your puppy after an Italian dish is always recommended. All of your friends and family will think it's the most adorable name.
Conclusion for Italian Dog Names
Now that you know all the different options for a perfect Italian dog name, it's time to sit down with your loved ones and choose the right one for your new puppy. Do you want the name to have real significance and an important meaning? Or do you want a generally cute name based on Italian food?
These are some of the main decisions to make when naming your dog. Whatever you choose, you will love having a new pet at home. Your loyal dog will learn its new name over time and you'll always have a friend to play with.
Once you've chosen the name, go and enjoy a day out playing catch with your puppy at the local dog park.
You will also like:
Garrett loves animals and is a huge advocate for all Doodle dog breeds. He owns his own Goldendoodle named Kona. In addition, he volunteers at the Humane Society of Silicon Valley, where he fosters dogs and helps animals. Garrett enjoys writing about Doodles and believes that dogs can teach humans more about how to live than humans can teach a dog.
Why Trust We Love Doodles?
At We Love Doodles, we're a team of writers, veterinarians, and puppy trainers that love dogs. Our team of qualified experts researches and provides reliable information on a wide range of dog topics. Our reviews are based on customer feedback, hands-on testing, and in-depth analysis. We are fully transparent and honest to our community of dog owners and future owners.