Cajuns are medium-sized, easy-to-train dogs that make great jogging companions. If you're looking to adopt one or you recently did, you're in the right place. Get inspired with our list of best Cajun dog names for both male and female dogs. You might just come across the perfect name for your new pal!
Other articles you might like: Three Letter Dog Names and Warrior Dog Names.
Top Cajun names for Male and Female dogs
Getting a puppy into your home is a great joy. Naming your dog can carry a lot of significance! Your pup will forever be known by this moniker, and so you'll need to choose wisely!
We've compiled a list of top Cajun names for male and female Cajun dogs. So, if you recently got a boy or girl Cajun puppy, take a look at these fantastic names.
Acadia
Adelaide
Adolfo
Aleix
Alphonse
Ambrosine
Andouille
Arnaud
Auguste
Bartheleme
Beatrice
Beau
Bergeron
Bernadette
Bistro
Boudreaux
Bourbon
Brandy
Breaux
Brevelle
Broussard
Brûlot
Buford
Calliope
Carmouche
Cayenne
Cezelia
Chicory
Chouquette
Choux
Claiborne
Clancy
Claude
Cleophas
Clisby
Clovis
Coquette
Cornelius
Couleur
Coupee
Cyriaque
Dagobert
Dauphine
Decatur
Declair
Degas
Delphine
Dempsey
Dizzy
Dolucila
Dooky
Eloi
Emeril
Eugenie
Evangeline
Faubourg
Fontainebleau (or Bleau for short)
Fontenot
Fig (or Figs)
Francois
Fritters
Gabrielle
Gaston
Gator
Gautreau
Geraldine
Gretna
Gumbo
Gustave
Heloise
Jacques
Jarreau
Jules
Julius
Krewe
Lacoste
Lafayette
LaFleur
Landry
LeRoy
Lougenia
Louis
Liuzza
Magnolia
Marie
Maude
Mouton
Maxzille
Menteur
Moncef
Neyow
Octave
Okra
Onezime
Otis
Pecan
Pêche
Remy
Peychaud
Pierre
Philippe
Porche
Prima
Rene
Rex
Rouge
Roux
Roffignac (or Ruffignac for those who love punny dog names)
Ruston
Sabine
Saz (short for Sazerac, a cocktail invented in New Orleans)
Schexnayder
Simon
Slade
Tasso
Terrebonne
Theophilus
Thibodaux
Toulouse
Tounoir
Tremé
Truffles
Tulane
Ursuline
Willie Mae
Ysabeau
Zerilda
Louisa
Angel
Parish
Reel
Zydeco
Katrina
Lowland
Evan
Armond
Roy
Once you give your dog a proper name, you must always try to associate a positive connotation with it. Yelling your dog's name may cause them to not listen when they are called. Thus, it is wise to avoid training your dog negatively. Not only is such training cruel, but it is also counterproductive to the development of your dog.
About the Cajun Cur breed
The American dog breed, Cajun Cur, is a young breed that was developed in the 1980s. It was bred by Calvin Boutee and Robert Kemmer. They crossed two Feist and Cur dog breeds from Tennessee and Louisiana. The breeding development was later continued in Louisiana by Carlton Savoy.
The Cajun Cur was perfected using KemmerFeists, Mountain Treeing Feist, Mullins Feists, and Kemmer Stock Mountain Curs. They are good at dogs treeing squirrels and raccoons. As a matter of fact, the Cur breed was initially bred for treeing and will only go after raccoons and squirrels. The Cajun Cur breed has excellent hunting and treeing instincts.
These dogs are courageous even in the face of danger. Their excellent treeing instincts allow them to track and trail squirrels, which is why they are good hunter dogs. Cajun Curs can locate and tree squirrels thanks to their silent trailing skills. They use their eyes, ears, and noses for this purpose.
Cajun Curs are better off in rural where they can help their owners as hunting companions. They are not well-suited for city life, and you should reconsider getting one if you stay in an apartment. Cajun Curs were bred by crossing Feist and Cur dogs – two low-maintenance breeds. That is why they are easy to groom.
This breed does not require any special attention, and they are easy to train. However, they are energetic breeds and require regular exercise. They make great jogging companions. If you love going on long walks, your Cajun Cur dog is your best pal.
How to decide the best name for your dog
Before you choose a name for your newly-adopted pup, you must keep the following things in mind:
Make that everyone can pronounce your dog's name correctly. Your dog can end up confused if multiple people call them different names or don't pronounce its name correctly.
Keep your dog's name as short as possible – ideally, no more than two syllables. The longer that your dog's name is, the more they will have to comprehend. Also, you're going to be saying their name a lot throughout the course of their life.
Avoid naming your Cajun dog a work that you say frequently. For instance, if you drink coffee often, don't name your dog coffee. It usually ends up confusing your dog when you say their name frequently and you didn't mean to call them
Conclusion for Best Cajon Dog Names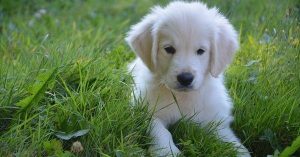 The name you give your Cajun dog says a lot about its appearance and personality. So, think about that while deciding what name to give your new Cajun puppy. Our list contains the best naming options for Cajun dogs. We hope it helped you find the best name for yours!
You will also like:
Garrett loves animals and is a huge advocate for all Doodle dog breeds. He owns his own Goldendoodle named Kona. In addition, he volunteers at the Humane Society of Silicon Valley, where he fosters dogs and helps animals. Garrett enjoys writing about Doodles and believes that dogs can teach humans more about how to live than humans can teach a dog.
Why Trust We Love Doodles?
At We Love Doodles, we're a team of writers, veterinarians, and puppy trainers that love dogs. Our team of qualified experts researches and provides reliable information on a wide range of dog topics. Our reviews are based on customer feedback, hands-on testing, and in-depth analysis. We are fully transparent and honest to our community of dog owners and future owners.