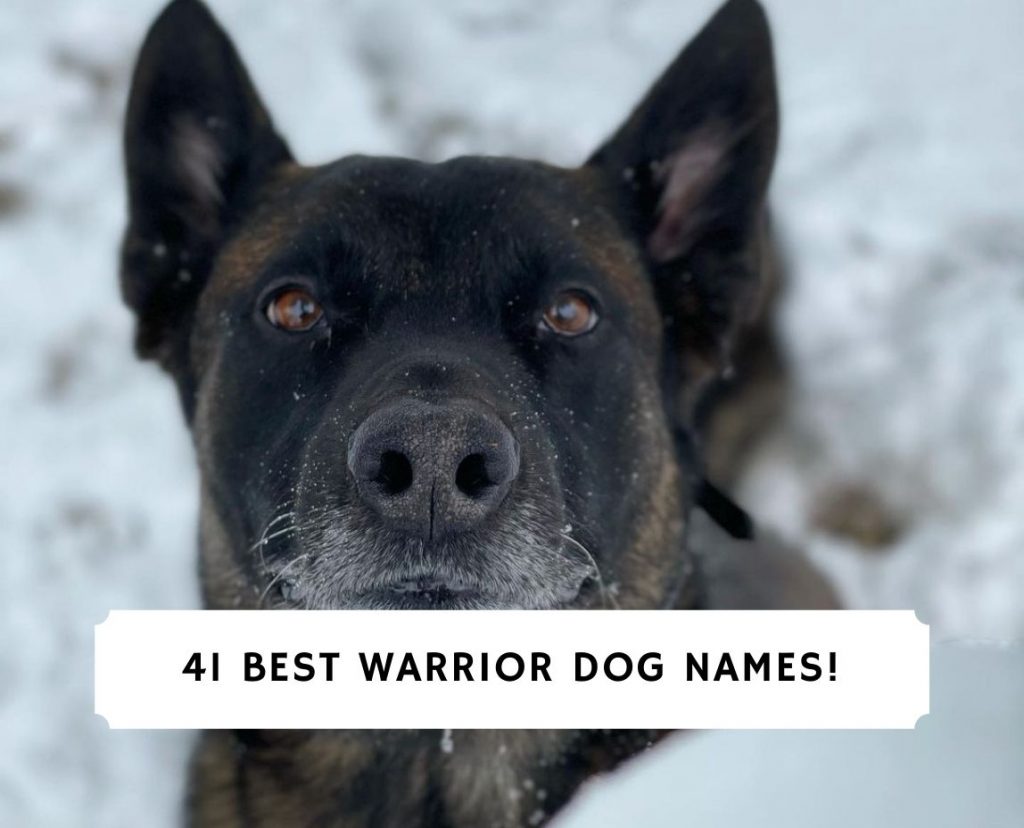 Warrior dogs are typically referenced as dogs that are used in warfare. A warrior dog isn't a specific breed of dog, but rather, it is a collective name that has been given to dog breeds that have been purpose-bred for use during a war.
Warrior dogs have been trained in combat to be used as scouts, sentries, messengers, and mercy dogs (dogs that perform paramedic functions during wars). They are trained to guide medics to soldiers who required extensive care), and trackers, their uses have been different over time and some continue to exist in modern military usage. We have come up with a list of the best warrior dog names to help you choose a name for your next puppy!
Choosing a Warrior Dog Name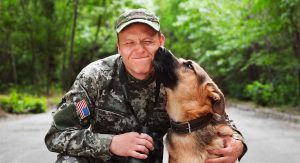 Choosing a unique name for a warrior dog can be tricky as you don't want to choose a name that will confuse the handler. Below are some names that you can choose from to name your canine.
Male Warrior Dog Names
Thor: the god of thunder whose strength is unrivaled. It is believed that no one can carry his hammer and whosoever does is worthy to rule.
Zeus: the ruler of all Greek gods and the god of lightning in Greek mythology.
Hermes: a messenger for the Greek gods in the mythology who possessed speed for the fast delivery of messages.
Marco: the name has its origin in the Italian language and means warrior
Barny: the level of courage exhibited by warrior dogs makes this name a perfect fit. It has its origin in the German language and means brave as a bear
Achilles: name of a mythological Famous warrior
Alexander: literally what every dog (well almost dogs) do for their humans is what this name stands for. It has its origin in the Greek language and means defender of men.
Samurai: a name whose origin traces back to the Japanese people. It means Member of the warrior class
Allard: a German name that means noble and brave
Chadwick: in English, the name stands for a warrior's settlement
Kane: Gaelic for warrior
Geronimo: a name that was given to an Apache warrior
Gunther: German for warrior
Nana: Famous Chiricahua Apache leader
Albar: English for elf warrior
Hector: after the trojan warrior
Ajax: Mightiest Greek warrior in the Trojan war
Juh: Apache warrior:
Abner: Hebrew for Army commander
Atsushi: Japanese for compassionate warrior
Marco: a name which comes from the Italian language and means warrior
Barny: the German word for brave as a bear
Achilles: a very Famous warrior in Greek mythology
Female Warrior Dog Names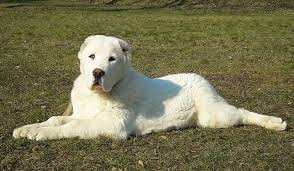 Hida: German for warrior
Lexie: a Greek name meaning man's defender
Brina: a name derived from the English language which means strong
Willa: a german name that means protector
Deandra: A famous Greek warrior
Arely: a Hebrew name for brave
Branka: which in Slovakian language means protector
Juno: form Greek mythology. Goddess and wife of Zeus, protector of women
Joan: a name from the famous Joan of Arc
Andromeda: An Amazon warrior
Minna: German for man's defender
Zelda: A warrior
Jade: A stone which is known for defense
Pisto: an Amazon warrior
Xena: a famous Greek warrior princess
Sasha: Russian for defender
 Maia: a name which means Brave warrior
Dona: goddess from Welsh mythology
Why were dogs used during the wars?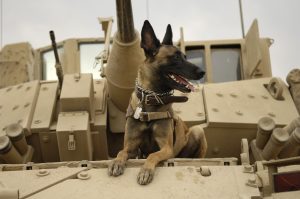 Dogs are special because their loyalty is second to none and their intelligence allows them to be trained to do anything as long as their physical features allow it.
Their senses are not only way ahead of that of humans (i.e. visual and smell sensory abilities), but they can easily gain access to areas where human soldiers cannot. They can also subdue or intimidate adversaries much more quickly with non-lethal force.
Because of these attributes, dogs have were often trained for military campaigns and conquests by military handlers during ancient times and even in modern armies. For instance, at the airport, it is not uncommon to see a police officer holding onto a dog.
The warrior dog serves as a sniffer for either drugs or bombs. These and other characteristics are why they are considered to be perfect soldiers to back up humans during war.
What dog breeds are considered warrior dogs?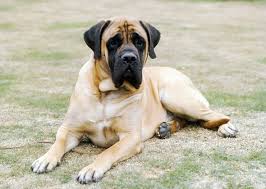 During world war II, when the US army initially kickstarted the K-9 corps, at least over 20 different breeds of dogs were accepted. Over time, the list was finetuned based on peculiar skills, and five (5) breeds were left. The breeds that were shortlisted are:
German Shepherds
Belgian Sheep Dogs
Doberman Pinschers
Farm Collies
Giant Schnauzers
However, in recent times, the German and Dutch Shepherds and Belgian Malinois breeds have been chosen because they are very aggressive, smart, loyal, and also very athletic.
An instance of a warrior dog in action would be a depiction of the dogs used by Halle Berry in the movie John Wick 3. The dogs used in the movie are known as Belgian Malinois.
Also, according to AKC dogs were used "during the English War of the Roses (1455-85) – between the rival Plantagenet houses of Lancaster and York – the contending parties used mastiffs. Furthermore, it was said that English and European monarchs in the 16th, 17th, and 18th centuries brought dogs to the battlefields.
Another example is under the reign of King Henry VIII, over 200 mastiffs were said to have been shipped out to Spain, as the king's gift to the Holy Roman Emperor Charles V to act as a support for him in his wars against France.
Conclusion for Best Warrior Dog Names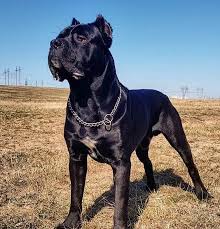 In conclusion, always remember that when choosing a warrior dog's name, ensure that the name doesn't conflict with other words and phrases of common usage during an action to avoid confusion which can potentially harm your dog. We hope that you found a name for your next puppy!
Other articles you may like:
Garrett loves animals and is a huge advocate for all Doodle dog breeds. He owns his own Goldendoodle named Kona. In addition, he volunteers at the Humane Society of Silicon Valley, where he fosters dogs and helps animals. Garrett enjoys writing about Doodles and believes that dogs can teach humans more about how to live than humans can teach a dog.
Why Trust We Love Doodles?
At We Love Doodles, we're a team of writers, veterinarians, and puppy trainers that love dogs. Our team of qualified experts researches and provides reliable information on a wide range of dog topics. Our reviews are based on customer feedback, hands-on testing, and in-depth analysis. We are fully transparent and honest to our community of dog owners and future owners.