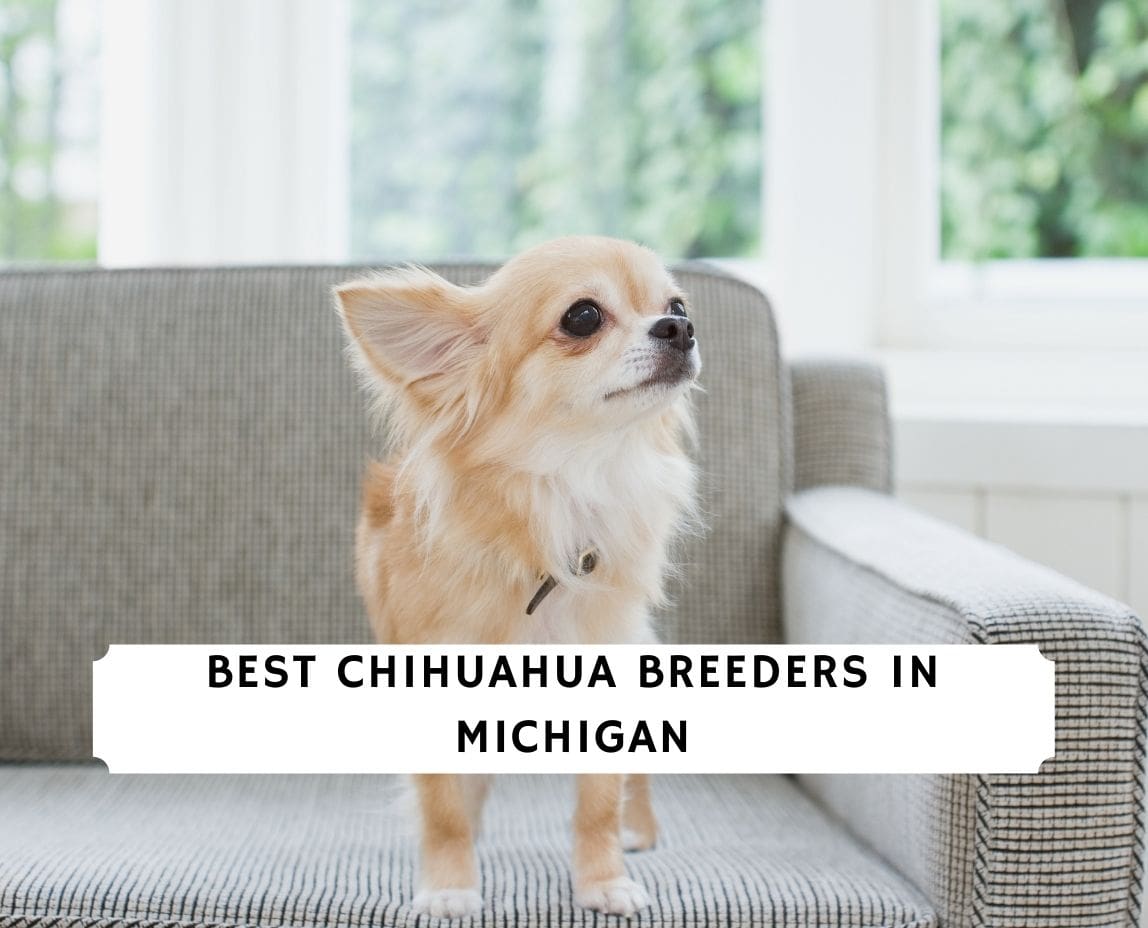 If you're searching for the best Chihuahua breeders in Michigan, then here's what you need to know. Small, intelligent, and sassy, it's surprising to find the Chihuahua breed among the top-recommended watchdogs by experts. However, one of the smallest dog breeds on the market, Chihuahuas, makes up for their size with large personalities.
These small puppies have no problem putting their sassy attitudes out on display. The decision to bring such a wonderful puppy home is the beginning of the journey. Chihuahua's become integrated family members, making it that much more important to find the right one from the right breeder.
Searching for your puppy might sound intimidating at first, but it doesn't have to be that way. This guide will provide as much information as possible on finding a reputable breeder and why you should put in the work. There is also information about the best Chihuahua breeders in Michigan, so you don't have to travel too far from home to find the next member of your family.
Before scrolling down this list of Chihuahua breeders in Michigan, check out these recommendations: Best Australian Shepherd Breeders in Michigan and Best Corgi Breeders in Michigan.
How To Find a Reputable Chihuahua Breeder in Michigan
The crucial part of finding the right puppy for your family is to find the right breeder. Breeders are not only the first person your new best friend is exposed to, but they are also a wealth of information to reach out throughout the dog's lifetime.
Throughout your search, there are a few critical pieces of information to keep in mind. Combining them will give you as much certainty as possible that the breeder is trustworthy and reliable. Here are some things to keep in mind for your search for Chihuahua breeders in Michigan.
Meet The Breeder: Meeting the breeder in person is one of the best ways to know them and their practices. Of course, with COVID surging worldwide, that might prove more difficult than in the past. Utilize any means at your disposal, such as phone conversations and video chats, in an attempt to learn as much about them as possible. A reputable breeder will be happy to have these preliminary conversations with potential puppy owners.
Ask Questions: Don't hesitate to ask as many questions as possible. The more information gathered at the beginning of the process, the easier it is to narrow down a good breeder. There is no such thing as a dumb question, and you can never ask too many of them. The answers and the patience the potential breeder show give insight into how the breeder operates.
Check Out The Parents: Meeting the puppy's parents is as—if not more—important as meeting the breeder. Taking a personal look at the parents will give great insight into the next litter as various traits such as temperament and appearance are passed down to the puppies from the parents. In addition, getting a first-hand look, even if it's virtual, at how the parents live indicates what the puppies can expect in the first couple of weeks of their life.
Ask for Documentations: Well-kept medical records and purchase contracts indicate a caring breeder who cares for the animals. Never move forward with a breeder who doesn't sign a contract since that is their way of standing behind the puppies they breed and providing loving family members. A reputable breeder will also ensure the parents and puppies go through routine medical exams and don't hesitate to show proof.
Be Patient: A puppy waitlist is a par for the course when getting a puppy from a breeder. Good breeders do not carry large litters and limit the number of times their dog parents breed throughout the year. Unfortunately, this leaves only a couple of puppies to choose from, causing a waitlist that might take as long as a year.
Chihuahua Puppies For Sale in Michigan
This guide will work to put together all of the pieces mentioned earlier and find a comprehensive list of reputable breeders in the state of Michigan. These breeders are an excellent place to start on your search for the perfect Chihuahua for the family.
Chihuahua Product Recommendations: Best Dog GPS Trackers and Best Dog Bed For Separation Anxiety.
1. PuppySpot's Chihuahuas For Michigan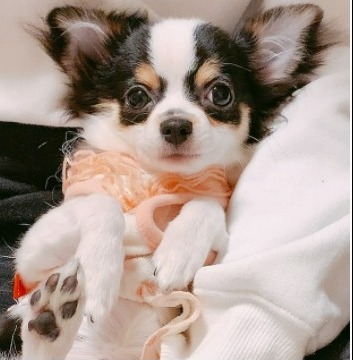 Since you're searching for Chihuahua breeders in Michigan, then it's worth checking out PuppySpot. PuppySpot will drastically save you time during this journey.
If you're wondering, PuppySpot isn't an individual Chihuahua breeder but an entire marketplace for dog breeders across the United States. So all it takes is a few steps for you to introduce a Chihuahua into your home.
Chihuahua breeders on PuppySpot's platform are all strictly screened, which means you'll be dealing with trustworthy people. So before continuing on your search for a Chihuahua breeder in Michigan, check out PuppySpot with the link below.
PuppySpot Details
2. Rafina Chihuahuas
This breeder is also an exhibitor and has shown dogs since 1973. Rafina Chihuahuas boasts their focus on healthy Chihuahua litters as determined by AKC standards. All of their puppies are raised in the home within a clean and healthy environment. Raising the puppies in the comfort of the home, among the owners, means they get enough socialization early on in life.
The breeder's website provides information concerning potential litters, their exhibition winnings, and a page detailing every happy ever after. There is plenty to learn on the website and get a good picture of a caring and reputable breeder.
Rafina Chihuahuas Details
3. Kiara's AKC Chihuahuas of Michigan
Located in Sterling Heights, Michigan, Kiara of Kiara's AKC Chihuahuas of Michigan is passionate about breeding these dogs, focusing on their excellent temperament. These puppies all receive socialization early in life; the breeder explains that this is the key to a well-rounded Chihuahua.
Each puppy gets to go home around 12 weeks old and receives an AKC Reunite microchip to prevent any disasters. In addition, the site provides information on the current puppy parents and all the steps taken to ensure a happy and healthy puppy gets to go home.
Kiara's AKC Chihuahuas of Michigan Details
4. Haas Chihuahua's
Breeding puppies for show and as pets, Haas Chihuahua's takes pride in the world they put into each puppy. Licensed and inspected, this breeder upholds all the standards set down by the AKC for the breed. In addition, the site provides references in the form of past litters and competitions.
Haas Chihuahua provides a quick look at the dog's parents and their litters, detailing the exact steps taken before the puppies get to go home. Adhering to all standards, the breeder ensures the puppies are well taken care of, see the vet when needed, and are sent home with all the appropriate paperwork. They become a fantastic resource for anyone who gets to take home one of their amazing puppies.
Haas Chihuahua's Details
5. Vargo Chihuahuas
Last on the list of the best Chihuahua breeders in Michigan is "Vargo Chihuahuas." Located in Sparta, MI, Vargo Chihuahua is a small breeder that has showcased dogs since 2004. Upholding the standards of the AKC, they have a limited number of puppies each year, with a waitlist of around six months.
The website has information on the current dog parents and past litters so any potential owner can have an idea of what type of puppy they're likely to get. In addition, Vargo Chihuahua ensures their puppies are raised within the home for early socialization.
As a licensed veterinarian, the breeder has all the inside knowledge needed to give the puppies the best start to life and ensure they become well-rounded members of the family. The website shows past certifications such as CHIC Certified and a part of the Chihuahua Club of Michigan.
Vargo Chihuahuas Details
Conclusion For The "Best Chihuahua Breeders in Michigan"
Finding a reputable breeder in Michigan state means taking your time to do as much research as possible. A breeder who holds up the standards of the AKC might prove harder to find, but they are worth their weight in gold. Though it might take time and waitlists, bringing home a wonderful puppy is well worth the wait.
The breeders above are just a few of the breeders found in Michigan who are worth contacting for further information. Their sites are a wealth of information, showing off their skills and past puppies for references. Then, it's time to start looking for the following outstanding member of the family.
For more articles with mentions of the Chihuahua dog breed, you can check out:
You can learn more about the Chihuahua dog breed by watching "Facts About Chihuahuas You Need to Know" down below: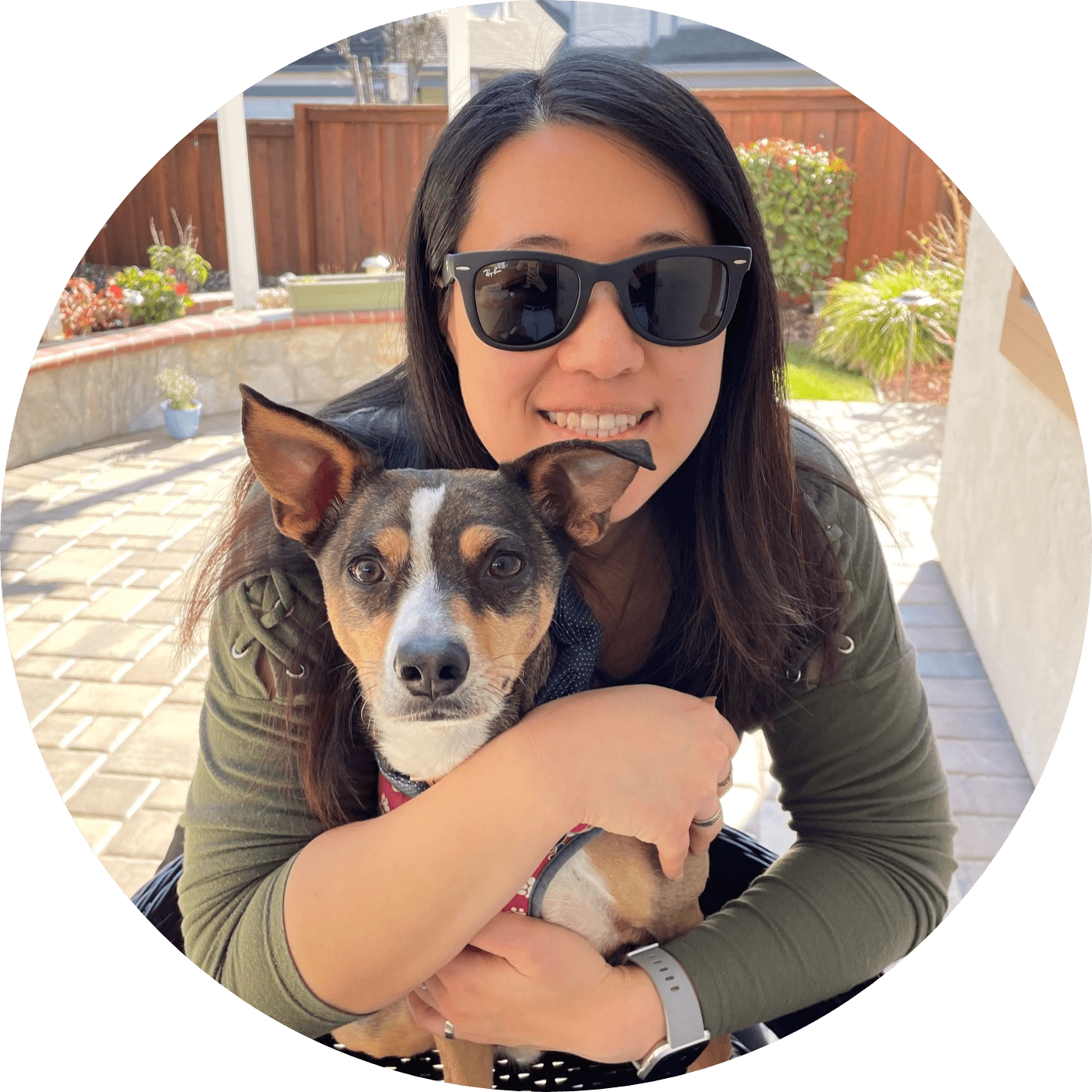 Dr. Sabrina Kong graduated from the Royal Veterinary College in England in 2016 and has been working at a small animal clinic in Northern California since then. She grew up in the Bay Area and got her bachelor's degree from Cal Poly San Luis Obispo. She also became a Certified Canine Rehabilitation Practitioner through a program at the University of Tennessee.
When she isn't in the clinic taking care of her four-legged patients, she enjoys traveling and trying new foods with her friends and her three-legged dog, Apollo. She adopted Apollo from her clinic when he was a puppy with numerous health issues. Dr. Kong truly cares about taking care of animals.