Here's what you need to know if you're searching for the best Chihuahua breeders in Oregon. Chihuahuas are great dogs to own if you live in an apartment or travel on the go. Their small petite toy size makes them a dog that can easily adapt to many situations.
They also thrive off people and company, making them a perfect dog for families. In addition to this, they're quite an intelligent breed making them great learners and easy to train. Therefore, if you're a first-time owner and looking to bring a dog into your home, the Chihuahua might be excellent. But, you have to be careful where you get a Chihuahua from.
Before scrolling down this list of Chihuahua breeders in Oregon, you can check out these other recommendations from our team at We Love Doodles: Best English Bulldog Breeders in Oregon and Best Mini Schnauzer Breeders in Oregon.
Chihuahua Puppies For Sale in Oregon

You don't want to buy them from a backyard breeder or puppy mill. If you get a Chihuahua from these places, there's a risk of the dog not receiving proper nutrition and getting fleas and worms. Sometimes, dogs can be inbred at puppy mills, have little veterinary care, and experience many health problems.
Instead, you'll want to get them from a registered breeder. Therefore if you're looking for a registered Chihuahua breeder in the Oregon area or adjacent states, keep on reading to know more. Here are some of the top Chihuahua breeders in Oregon and the neighboring states.
Chihuahua Product Recommendations: Best Dog Bells For Potty Training and Best Dog Crate Alternatives.
1. PuppySpot's Chihuahuas For Oregon
Since you're searching for Chihuahua breeders in Oregon, we recommend checking out PuppySpot's website. PuppySpot is a reputable marketplace where you can search for available Chihuahua puppies from the comfort of your home in Oregon.
Keep in mind that all Chihuahua breeders must go through a strict screening process, so you can rest assured knowing that your Chihuahua will be safely shipped to your home in Oregon. Before you continue your journey for a Chihuahua puppy for sale in Oregon, you can check out the link to PuppySpot's marketplace below.
PuppySpot Details
2. Momma T's Chi's
Momma T's Chi's are family-based breeders in Oregon. They take a lot of care breeding these dogs, specializing in a breeding program that raises AKC champion bloodline and long-coat Chihuahuas in the Pacific Northwest.
They raise all of their Chihuahuas in a family-based environment, allowing them to receive proper training and socialization from an early age. Their Chihuahuas share the same home and are involved in family activities.
All the pregnant Chihuahuas they raise are healthy and have constant supervision during their pregnancy. They make sure they're under the constant care of a reproductive vet during their term. Moreover, all puppies they raise are updated with their immunizations and are declawed.
When buying from them, they provide dog owners with an information packet on their suggested food intake and how to look after their Chihuahua. They sell their puppies with limited-AKC status; they only give full AKC to show homes that have been approved.
Momma T Chi's Details
3. Patz Dogs
Patz Dogs are a husband and wife owned Chihuahua breeder in Oregon. They breed and raise their Chihuahuas in Oregon with their children. At the minimum, they have six Chihuahuas in their home, making it a challenging but fun experience to look after.
Their dogs are kept indoors in their home and only share their space. They've been breeding Chihuahuas for over six years and strictly follow a breeding program. All of their dogs undergo a breeding program, receive regular veterinary care, and under a high-quality professional diet.
They ensure all puppies receive proper love and socialization from an early age. All of their puppies receive at least one set of vaccines and are dewormed. All of them are either AKC or CKC registered.
They also provide a one-year health guarantee on all of their puppies and provide buybacks depending on the circumstances. When raising them in their home, they make sure they undergo socialization with larger dogs and children.
They keep their puppies with their mothers for 8 to 10 weeks to have stronger immunity and suffer less stress. All of their puppies also leave with toys, blankets, treats, and small bags of food.
Patz Dogs Details
4. Ds Darling Akc long hair Chihuahuas
Situated in Cornelius, Oregon, is DS Darling AKC, breeders who have been raising Chihuahuas for over 30 years. They mainly specialize in long hair Chihuahua and have been breeding them for eight years. In particular, the AKC apple head.
They are also a home breed that strives to produce great quality dogs in their appearance, personality, and conformation. They raise their Chihuahuas in their home using a hands-on approach and keep their part of their family.
Ds Darling don't keep their dogs in kennels and gives them unlimited access to outdoor playtime. These breeders also ensure that their dogs are well socialized from an early age with other animals such as kittens, large dogs, and children.
Their puppies only leave their home between 8 to 16 weeks and will not depart from them until they're confident they're healthy. All Chihuahua puppies are dewormed, declawed, vet checked, and receive the necessary shots.
They also go the extra distance, ensuring their puppies are pre-spoiled and pee pad trained. If you buy from them, you'll receive a puppy pack with their health records, baby blanket, puppy toy, container, etc. Their puppy prices cost anything from $2,250 and upwards.
Ds Darling AKC Long Hair Chihuahuas Details
5. ChiBabyMine Chihuahuas
Situated in the adjacent state of Oregon and Washington are ChiBabyMine Chihuahuas. They specialize in breeding longhaired and merle Chihuahuas. All of their dogs are bred ethically and kept in their family home.
They also ensure that their dogs undergo strict healthcare checks, tested for genetics and temperament. Most dogs that leave their place weigh between 4-6lbs and are healthy. They don't specify the cost of a deposit or what it costs to buy a Chihuahua; you have to request a quote from their website.
ChiBabyMine Chihuahuas Details
6. World Class Chihuahuas
In the neighboring state of California, World ClasChihuahuas claim to be an elite-level breeder of teacup and Miniature size. They mention that their puppies come from international bloodlines and have purebred standards.
World Class Chihuahuas work specifically with Chihuahua specialists in Europe- FCI/AKC approved kennels with years of experience and a high reputation.
They ensure all of their puppies are born and raised in loving homes to integrate into your home easily. When taking them home, all of their Chihuahuas are vaccinated and microchipped and come with complete health records.
The cost of their Chihuahuas can cost between $3,500 to $6,000. Their also strict in their viewing process; they don't welcome the public in their home. You must first undergo a video call before viewing them in person to buy from them.
World Class Chihuahuas Details
7. Las Vegas Tiny Chihuahua
Situated in the neighboring state of Nevada, in Las Vegas, tiny Chihuahua. They raise their Chihuahuas in their home and do not keep them in kennels or cages. This breeder ensures their puppies are pre-spoiled and socialized from an early age.
They do not sell their Chihuahuas to other breeders, brokers, or pet stores. Moreover, they provide vet references available on request from their local animal hospital. The cost of their Chihuahuas tends to range between $3,000 to $6,500.
However, their prices can fluctuate based on the size and quality of the puppy. Only once the puppy is born are the prices determined and evaluated.
They also offer limited and full AKC registration, influencing the price. All puppies come dewormed with shots and have a vaccination record and health exam. Plus, they have a one-year health guarantee from genetic defects.
Las Vegas Tiny Chihuahua Details
8. California Puppies and More
Last on the list of the best Chihuahua breeders in Oregon is "California Puppies and More." Situated in neighboring California is a dog breeder who raises dogs like the Chihuahua. They only make puppies available till they're 3-4 weeks age.
Typically, their prices can range from $3,000 to $6,500, based on the puppy's quality and size. They provide round-the-clock care for all the puppies they raise, such as hand-feeding them and raising them.
They also offer limited registration following the AKC. When buying a Chihuahua from them, you'll get a dog vaccinated, dewormed, and undergo sufficient veterinarian checks. They also come with a one-year health guarantee from genetic defects.
California Puppies Details
Conclusion For The "Best Chihuahua Breeders in Oregon"
Overall, four specialty Chihuahua breeders exist in Oregon. Do note that when looking to buy one and bring one into your home, it may take some time. Some breeders have a waiting list and require a non-refundable deposit to apply.
If you find you can't wait when looking for other breeders, you can always try the neighboring states of California and Nevada. Whoever you choose to buy from, always see if they can provide proof of pedigree, health papers, up-to-date shots, training, socialization, and are raised in a family home.
For more guides similar to this list of Chihuahua breeders in Oregon, you can check out:
Before you bring home a Chihuahua puppy from a breeder in Oregon, you can learn more about the breed by watching "10 Facts About Chihuahuas You Need to Know" down below: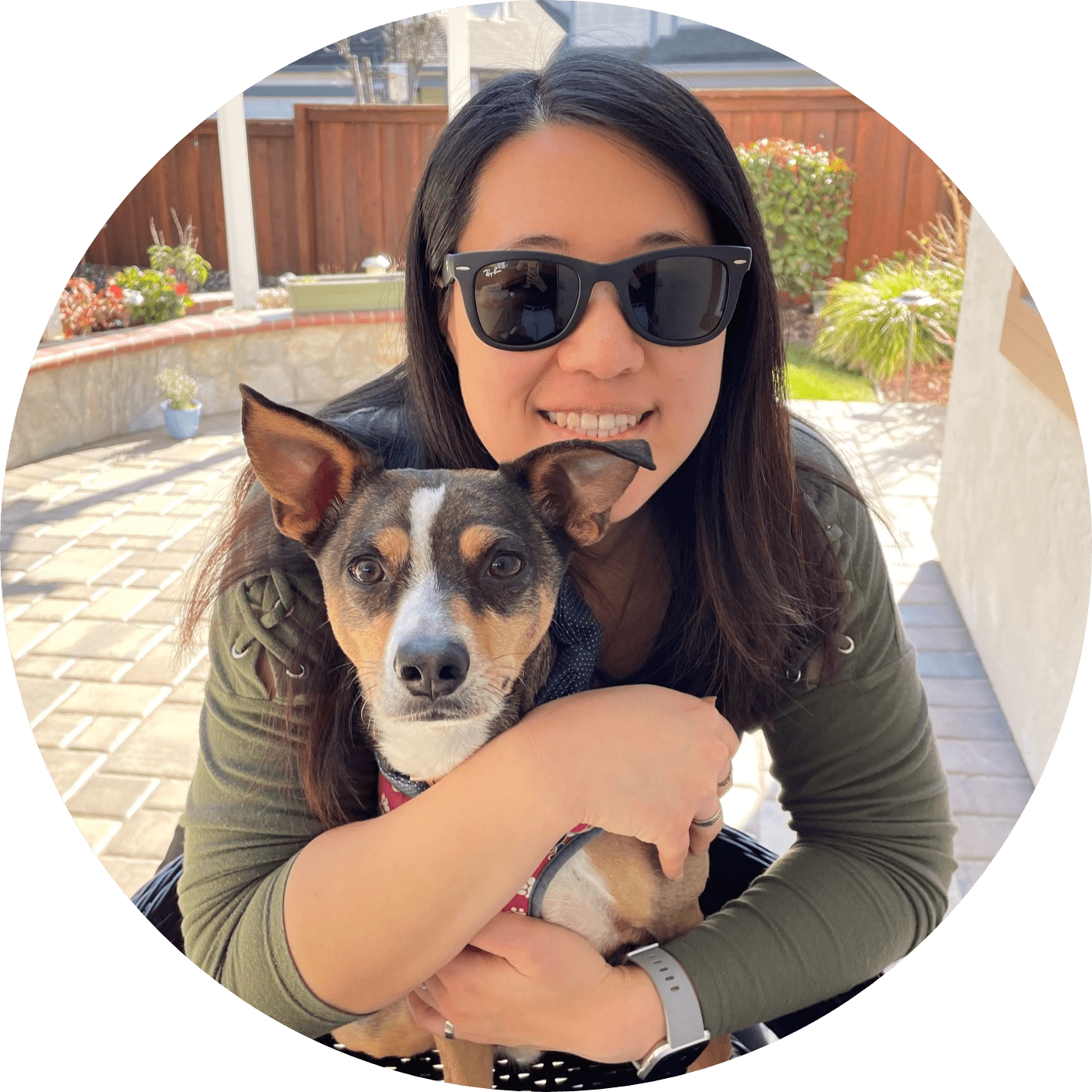 Dr. Sabrina Kong graduated from the Royal Veterinary College in England in 2016 and has been working at a small animal clinic in Northern California since then. She grew up in the Bay Area and got her bachelor's degree from Cal Poly San Luis Obispo. She also became a Certified Canine Rehabilitation Practitioner through a program at the University of Tennessee.
When she isn't in the clinic taking care of her four-legged patients, she enjoys traveling and trying new foods with her friends and her three-legged dog, Apollo. She adopted Apollo from her clinic when he was a puppy with numerous health issues. Dr. Kong truly cares about taking care of animals.