Here's what you need to know if you're searching for the best Chihuahua breeders in Maryland. The first step in finding a cute and cuddly Chihuahua to welcome into your home is to find reputable Chihuahua breeders in Maryland.
The best Chihuahua breeders cherish their pets as a hobby and have spent years preserving the breed's finest traits. Good breeders are also members of various Chihuahua Clubs in America.
Before scrolling down this list of Chihuahua breeders in Maryland, you can check out these other recommendations from our team at We Love Doodles: Best Corgi Breeders in Maryland and Best Yorkie Breeders in Maryland.
Chihuahua Puppies For Sale in Maryland
In this guide, we are enlisting the best-rated Chihuahua breeders in Maryland and its neighboring states. Let us dive straight into it.
Chihuahua Product Recommendations: Best Plaque Removers For Dogs and Best Dog Steps For Bed.
1. PuppySpot's Chihuahuas For Maryland
Since you're searching for Chihuahua breeders in Maryland, we recommend checking out PuppySpot's platform. PuppySpot is a dog marketplace where you can browse for available Chihuahua puppies in Maryland from the comfort of your home.
Keep in mind that all Chihuahua breeders must go through a strict screening process, so you can rest assured knowing that your companion will be safely shipped to your home in Maryland. Before continuing on your journey for a Chihuahua puppy for sale in Maryland, check out the link to the marketplace below.
PuppySpot Details
2. Special Pets4U
This is one of the few Chihuahua breeders in Maryland. Owner of SpecialPets4U – G. Humerick had always wanted to work with animals from a young age and says that "God answered her prayers." She used to work at Microbiological associates in Walkersville, Maryland, which further fueled her love for all animals.
Ms. Humerick brought her first Chihuahua in 1979, and the rest is history. It has been 20 years since Ms. Humerick and her husband raised birds and Chihuahuas. All SpecialPets4U Chis are raised in a clean area devoid of cages.
They also give you a health guarantee and will replace a puppy is diagnosed with a health-threatening condition (vet's written proof required). The Humericks' Chihuahuas are show and pet quality. Some belong to champion bloodlines. For details regarding their upcoming litters, do check out her details below:
Special Pets4U Details
3. Dauntless Chihuahuas
Dauntless Chihuahuas are active, healthy, social, and brave. The small hobby breeders focus on quality and not quantity and are based in Burnie, MD. All their dogs are vet checked, and all of their adult dogs are genetically screened for diseases through Embark DNA panel before breeding.
The owner of Dauntless Chihuahuas is not only a breeder but also a vet technician. Therefore, they place their Chihuahua's welfare above all else. They do not have puppies, but they do have litters planned for the winter. You can get further details below.
Dauntless Chihuahuas Details
4. Victory Ridge Chihuahuas
If you are looking for high-quality, healthy, and brave Chihuahuas, Barbara Chamberlain, the owner of Victory Ridge, is the breeder you want to contact. Barbara Chamberlain also happens to be the President of the Chihuahua Club of Maryland.
Victory Ridge Chihuahuas facility is in Mt. Airy, MD. All their puppies are socialized as Ms. Chamberlain conducts basic obedience and manners training.
Each puppy goes home with age-appropriate shots, deworming, microchip, and a vet health certificate. Victory Ridge Chis also focuses on preserving the breed's best traits, and they breed for passion and not for the money. You can connect with Victory Ridge Chihuahuas here.
Victory Ridge Chihuahuas Details
5. Lewis Great Danes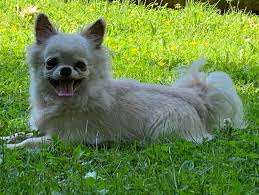 Don't let the name fool you. Lewis Great Danes' owner, Amanda Lewis, also keeps Chihuahuas. She has worked in veterinary medicine for over nine years, and now she breeds Coon Hounds, Great Danes, and Chihuahuas. She recently had a litter of Chihuahuas in February, and the puppies will be ready to go to their forever homes in April.
All puppies are vet checked, vaccinated, and dewormed before they leave. Also, she sends a basic puppy package with each puppy consisting of food, toys, and a folder with health records. Connect with them on the details here.
Lewis Great Danes Details
6. Blue Diamond Chihuahuas
Blue Diamond Chihuahuas is a Delaware-based breeder raising happy, healthy, and well-structured Chis. They breed premium pet-quality and show-quality Chihuahuas in smooth and long coat varieties. Owner Alyssa Wiltsey does not let her puppies leave before eight weeks of age, and all her dogs are bred to ensure the best temperament and health.
During the eight weeks, Ms. Wiltsey even trains the puppies to go potty outdoors or on paper, socializes them with adults, kids, and other dogs and feeds them a healthy diet. Her smart Chis know their names and are healthy, energetic, and brave. They are dewormed, vaccinated, and come with health records.
Blue Diamond Chihuahuas also offers various transport options to people looking for Chihuahua puppies on sale in Maryland. They can have the puppy flown to you with a chaperone, meet you at the nearest airport, or you can visit their facility in New Castle, Delaware.
Blue Diamond Chihuahuas Details
7. Sweet Bean Chihuahuas
Located in Philadelphia, Sweet Bean Chihuahuas is dedicated to producing sweet-natured, happy, and healthy Chihuahuas. Owner Tracy Knight vaccinates, deworms, and microchips her puppies before sending them to their forever homes. Each puppy is AKC registered and comes with a Certificate of Health.
Sweet bean Chihuahuas have a very selective breeding program that focuses on the Chihuahua breed's best traits to ensure the best conformation and health. All breeding dogs are tested for eye issues (CAER registered with OFA), knee tested for ruling out patellar luxation, and heart health.
Sweet Bean Chihuahuas Details
8. Helltown Chihuahuas
This breeder is located in Virginia, and they keep the long coat variety of Chihuahuas. They ensure that each dog receives adequate love and attention, so they schedule breeding on a limited basis and pay greater attention to health, conformation, and temperament.
All their pets are AKC registered. When you buy your Chihuahua from Helltown Chihuahuas, you get guaranteed lifetime support from Ms. Sharon's breeder.
All her breeding dogs are vetted, DNA tested, and health checked. The puppies also go home with basic vaccinations, deworming, and a health certificate. Contact them on their Facebook page – they typically reply within an hour.
Helltown Chihuahuas Details
9. Tara Winds Chihuahuas
Tara Winds Chis, owned by Kimberley Clements, is a home-based hobby breeder in Virginia focusing on the long coat variety of Chihuahuas. They often have AKC registered pet-quality and show-quality Chi puppies or retired adult Chihuahuas needing a forever home.
All puppies are potty trained starting at three weeks. Ms. Clements is highly dedicated to preserving and improving the Chihuahua breed. She also does not want to see Chihuahuas in shelters and animal rescues.
She works with animal shelters to ensure that every dog gets the love it deserves. Once you own a Tara Winds Chi, you have a friend in Ms. Clements for life. Tara Winds do not have a website but is active on their Facebook page.
Tara Winds Chihuahuas Details
10. Rossmoyne Chihuahuas
Joyce Gutshall of Rossmoyne Chihuahuas has been breeding Chihuahuas for several decades. Ms. Gutshall: "Our puppies are whelped in our bedroom and raised in the living room." Ms. Gutshall is proud of her Chihuahuas' looks, conformation, temperament, and health.
She has raised several AKC, UKC, and ICKC champions. All Rossmoyne Chihuahuas with age-appropriate vaccinations, regular deworming, proper socialization, litter training, and vet checks. There are several ways to get in touch with Joyce Gutshall of Rossmoyne Chihuahuas regarding their upcoming litters.
They also encourage potential pet owners to come and visit their facility located near Harrisburg, PA. They are convenient to routes 15, 83, 81, and 78 and just 2 miles off exit 236 on the PA turnpike.
Rossmoyne Chihuahuas Details
11. Pooh Corner Chihuahuas
Are you looking for show-quality, long-coated Chihuahuas? Then you won't be disappointed with Pooh Corner Chis. They even have champion-line AKC Chihuahuas available, and they ship to PA, Maryland, VA, NJ, RI, CT, and nationwide.
Owned by mother-daughter duo Ali and Molly Graf, Pooh Corner Chihuahuas are available in several gorgeous colors: dark blue, merle, chocolate, black tri, dark sable tri, etc. They have been breeding Chihuahuas for 13 years now.
All their puppies are vaccinated and dewormed and come with AKC registration and a health record certificate. Ali and Molly carefully plan the litter and breed dogs based on AKC standards only.
All breeding dogs are genetically tested with Embark DNA tests for 179 health issues. Pooh Corner Chihuahuas encourage potential pet parents to visit their facility at the address below.
Pooh Corner Chihuahuas Details
12. Pannell's Precious Pups
Owner Kimberly Rose Pannell and her husband started Pannelll's Precious Pups in Virginia almost 25 years ago. They have AKC and CKC registered Chihuahuas in long and smooth coat varieties. Their puppies are typically priced between $1,000 and $2,000, although some colors may cost more.
They also ask for a nonrefundable deposit. The puppy price includes first vaccination, deworming, spay/neuter, and health checks. The Pannells also have older, retired dogs looking for their forever homes. If interested, please get in touch below.
Pannell's Precious Pups Details
13. Chilove Chihuahuas
Breeder Deedra Jenkins has been breeding dogs for nearly 39 years with 22 years of Chihuahua breeding experience. How many breeders can say that these days? The great news is that they are expecting a new litter in May.
If you're looking for Chihuahua puppies for sale in Maryland, Deedra might even ship one from her Virginia facility with a nanny. She breeds smooth and long coat Chis in the 4 lb to 6 lb category.
Her dogs are from champion bloodlines, including Ouchitas, Schroder's, and Collin-Dells. She even subjects the breeding dogs to Embark or Wisdom panel DNA tests to rule out common hereditary conditions.
Chilove Chihuahuas puppies also come with a 1-year health guarantee, basic deworming, and 1st few shots. Your puppy also comes with a portion of basic puppy food, toys, and blankets.
Chilove Chihuahuas Details
14. Charlotte's Web of Chihuahuas
Last on the list of the best Chihuahua breeders in Maryland is "Charlotte's Web of Chihuahuas." Charlotte's Web of Chihuahuas is owned by a small home-based breeder, Brenda Mason Freeman, who has been raising beautiful Chis for the past five years.
They strive to provide their buyers with a loving and sweet-natured Chihuahua who can give them the same love they have received from their Chihuahuas. Charlotte's Web of Chihuahuas offers AKC and CKC puppies and has a puppy for all budgets.
They have long and smooth-coated Chis in beautiful colors like Merle, chocolate, blue, lilac, and other varieties. Many of their breeding dogs come from Russia and carry champions' bloodlines. All dogs are tested for common joint and eye issues before breeding.
Charlotte's Web of Chihuahuas Details
Finding The Right Chihuahua Breeder From Maryland
Given the Chihuahua dog breed's popularity, many bad breeders, scammers, and puppies mills are looking to get rich off Chihuahua puppies. Good breeders are hobby breeders that lovingly raise their dogs in their own homes, and they never keep their puppies in kennels or cages.
It is important to visit their facility to ensure that the dogs are kept in a clean and safe environment. Ethical and reputed breeders also have just 1 or 2 litters each year. As a result, they may have long waitlists.
Good breeders have spent years perfecting the breed's best traits. They are genuinely interested in the breed's welfare and wish to better it. They only breed as per the standards laid down by the CCA or the Chihuahua Club of America.
Their dogs will have either the AKC or CKC registration. They mostly have champion bloodlines. Talk to several breeders and visit their facility. Good breeders will encourage you to do so and answer your questions patiently.
They will willingly give you all the details of veterinarian records and DNA tests conducted on the breeding dogs. In return, they will ask you many questions about your lifestyle. Also, if the need arises, they may willingly take the puppy back if you cannot take care of it.
Related: Rat Terrier Chihuahua Mix Guide and Best Chihuahua Dog Insurances.
Chihuahua Puppies From Maryland
The Chihuahua is the iconic National Dog of Mexico. The breed's popularity has sky-rocketed because more and more celebrities, singers, and Hollywood stars are seen carrying these pets in their handbags.
This ancient breed has always been in great demand without celebrity status thanks to its intelligence, cute looks, easy maintenance, and high trainability. As they are fondly known, Chihuahuas are cute dogs that love attention and their humans. Most Chis from top breeders weigh between 3 to 6 lb.
They are either long or smooth-coated and may be available in exotic colors like merle, brindle, lilac, chocolate, fawn, tricolor, etc. Temperament-wise, Chihuahuas are happy, alert, energetic, and terrier-like. The lifespan of the Chihuahua is between 12 to 20 years.
Related: Long-Haired Deer Head Chihuahua Guide and Australian Shepherd Chihuahua Mix Guide.
Conclusion For The "Best Chihuahua Breeders in Maryland"
We hope the above list of the top Chihuahua breeders in Maryland helps you find a healthy and temperamentally sound pet. A good breeder will be willing to provide you lifelong support even after the sale and will answer all your questions concerning the dog's welfare. Start the application process today by connecting with one of the Chihuahua breeders in and around Maryland mentioned above.
For more guides similar to this list of Chihuahua breeders in Maryland, you can check out:
Before you bring home a Chihuahua puppy from a breeder in Maryland, you can learn more about the breed by watching "7 Types of Chihuahuas and Their Characteristics" down below: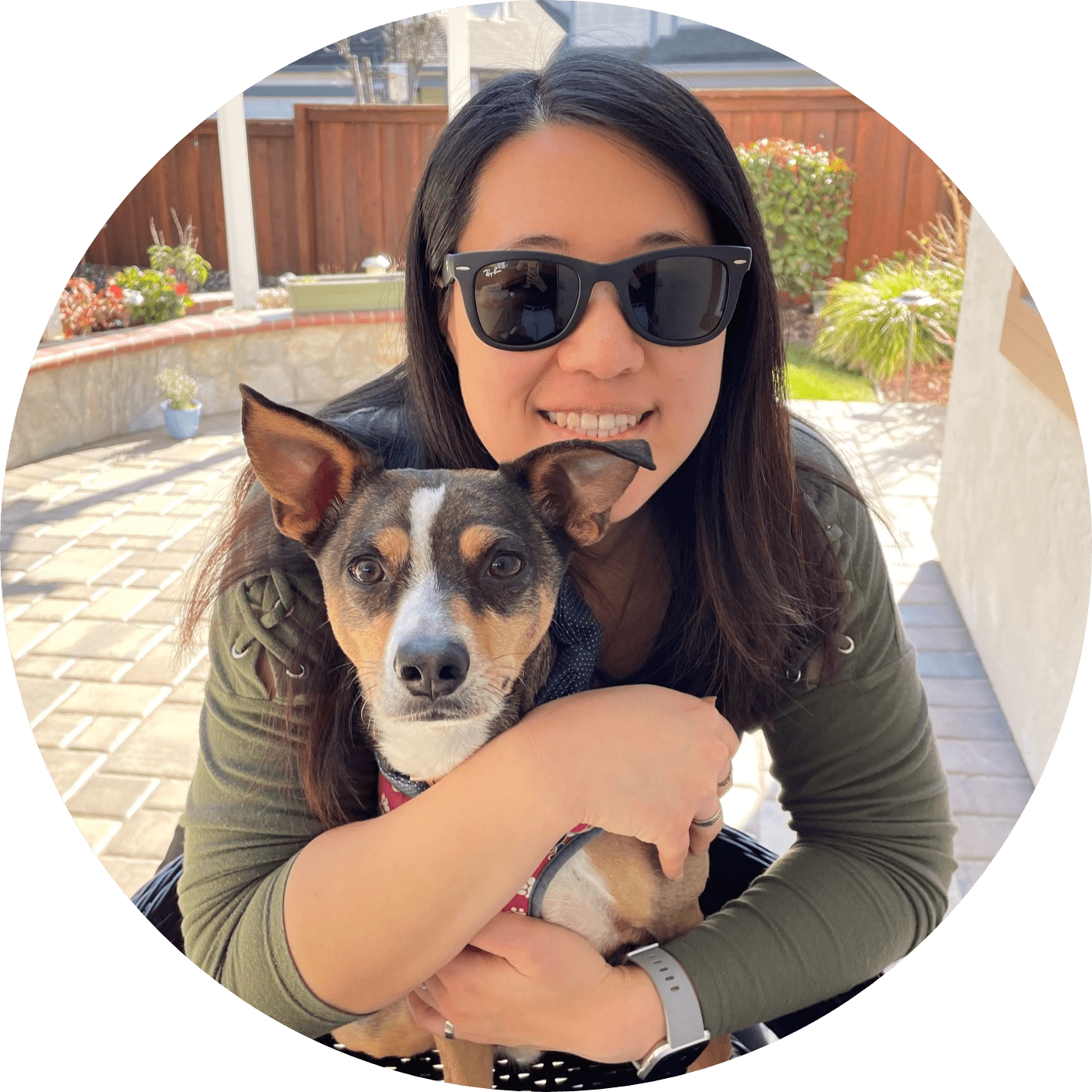 Dr. Sabrina Kong graduated from the Royal Veterinary College in England in 2016 and has been working at a small animal clinic in Northern California since then. She grew up in the Bay Area and got her bachelor's degree from Cal Poly San Luis Obispo. She also became a Certified Canine Rehabilitation Practitioner through a program at the University of Tennessee.
When she isn't in the clinic taking care of her four-legged patients, she enjoys traveling and trying new foods with her friends and her three-legged dog, Apollo. She adopted Apollo from her clinic when he was a puppy with numerous health issues. Dr. Kong truly cares about taking care of animals.