Here's what you need to know if you're searching for the best Corgi breeders in Maryland. It can be difficult to find the right breeder for you, and it's not a decision you want to take lightly.
After all, getting a new puppy means making a big change in your lifestyle for the foreseeable future. The last thing you want is a dog with health problems that will cost you thousands in vet bills or inherited behavioral issues that result in hours of remedial dog training classes.
Before scrolling down this list of Corgi breeders in Maryland, check out these other recommendations from our team at We Love Doodles: Best Labrador Breeders in Maryland and Best Bernedoodle Breeders in Maryland.
Corgi Puppies For Sale in Maryland
This guide will discuss the best Corgi breeders in Maryland who will provide you with a happy, healthy friend for life.
Corgi Product Recommendations: Best Luxury Dog Bowls and Best Long Range Wireless Dog Fences.
1. PuppySpot's Corgis For Maryland
Since you're searching for Corgi breeders in Maryland, we recommend checking out PuppySpot's platform. PuppySpot is a reputable marketplace where you can scroll and browse for available Corgis from the comfort of your home in Maryland.
Wherever you are in Maryland, keep in mind that all Corgi breeders on PuppySpot have to undergo a strict screening process, so you can rest assured knowing that your companion will be safely shipped. Before you continue searching for a Corgi puppy for sale in Maryland, check out the link to the marketplace below.
PuppySpot Details
2. Stafford's Corgis
Stafford's Corgis is an established and respected breeder of Welsh Corgis. As a home-based breeder, they only produce one or two litters a year, but their puppies are well worth the wait. Stafford's Corgis are one of the best Corgi breeders in Maryland.
They breed from only the best Corgis, both in health and temperament. Their dogs are a part of their family, and you can be sure that you're not getting your new best friend from a puppy mill but rather from a reputable breeder who truly cares about the dogs they produce.
This is reflected in the rigorous health testing all Stafford's dogs undergo before breeding. Stafford is a member of the Pembroke Welsh Corgi Club of America and an American Kennel Club breeder of merit. This means that any puppy you might purchase from them will be physically in excellent condition, with no genetic defects or diseases, joint issues, or hereditary conditions.
As Stafford's Corgis cares so much about their puppies, you will likely need to visit the breeder before you are considered for a dog. This means that you will be able to meet the mother of the litter and decide if these puppies will be right for you.
Because Stafford's is such a respected breeder, you aren't guaranteed to get a puppy from their next litter, as the waiting list is so long. Additionally, these puppies don't come cheap— they are show-quality dogs and are valued. However, you are paying for what you'll get, a healthy, happy, and friendly dog ready to become an irreplaceable part of your family.
Stafford's Corgis Details
3. Honeyfox Pembroke Welsh Corgis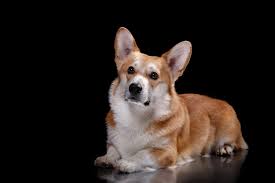 Honeyfox Corgis are a breeder focused on temperament over anything else, and a puppy from their lines will make a perfect family pet. The breeder is a professional obedience trainer, so all of her puppies are bred to be intelligent and eager to work.
Honeyfox Corgis are descended from a line of champion show dogs, so they are certain to be healthy and hardy. The parents of the litters undergo all the required tests to ensure the health of their puppies, so your new friend isn't going to be getting sick any time soon.
As Honeyfox Corgis are located on a small farm, their puppies are given plenty of room to run around and explore the outside world. A puppy from this breeder will be confident and ready to go anywhere with you, making this breeder a good choice for a more active and adventurous owner.
Honeyfox Corgis Details
4. Dalarno Corgis
Dalarno Corgis are one of the most responsible breeders in the Maryland area. Another AKC breeder of merit, any puppy you purchase from Dalarno is sure to be a healthy and happy dog with no hereditary conditions or joint problems. All Dalarno dogs are tested for eye problems, hip dysplasia, and von Willebrands disease.
Before you are put on the waiting list for a Dalarno puppy, you will need to meet with the breeder. This is done to ensure that the right puppy ends up in the right home and that Dalarno is the right breeder for you. Be warned that Dalarno Corgis will not sell a puppy around December, as they are not willing to let their puppies join a new family around Christmas time.
This is because Christmas is a stressful time, even without a new puppy to take into account, and Dalarno doesn't want their puppies' first impression of their family to be a negative one. However, Dalarno's strict outline for puppies and owners alike always results in a dog that will be a perfect fit for its new family.
There are testimonials from satisfied owners on their website to read through to give you a glimpse into life with a Dalarno puppy. If you decide that Dalarno is not right for you, they also have a wonderful best practice section on their website for your search for other breeders. Be aware that you are not guaranteed a puppy from their next litter if approved for their waiting list.
Dalarno focuses on matching the right dog to the right family, so if there isn't a puppy in the litter that's right for you, you will not be sold a dog. However, as frustrating as it might seem at first to be denied a puppy, you can be sure that Dalarno has the best interests of both you and your dog at heart.
Dalarno Corgis Details
5. Let Alone Creek Corgis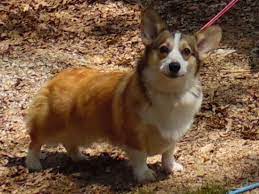 Let Alone Creek is another AKC breeder of merit. All of their dogs are fully health tested for all genetic diseases common in Corgis and Degenerative Myelopathy. Their kennels are air-conditioned and heated. Pet puppies are sold on a limited registration, spay/neuter contract.
This means that you will not be permitted to breed from your puppy, and if you do, the puppies cannot be registered with the AKC. This also means that your puppy must be spayed/neutered at a time that is healthy for the dog. If you are considering breeding your dog at some point, then Let Alone Creek isn't the breeder for you, but if this isn't a consideration for you, then this contract shouldn't affect your dog.
Though it seems like an odd contract to be put in place, there are good reasons that Let Alone Creek uses this policy. As all of their puppies are registered with the AKC, any litters produced by their puppies will use their kennel name. Because they cannot control the owner's choices, they cannot ensure that the puppies will be fully health checked and properly cared for.
This contract ensures that any puppy registered with the American Kennel Club under the Let Alone Creek kennel name will be healthy and happy. Essentially, this contract means that any dog with the Let Alone Creek kennel name will be top quality.
Let Alone Creek puppies are sold at the age of ten weeks, after their first two shots and when they are up-to-date on deworming. A vet inspects them before leaving the breeder. If you choose a Let Alone Creek puppy, you will be given a four-generation pedigree to see exactly where your puppy came from.
Let Alone Creek Details
6. Bespoke Corgis
Last on the list of Corgi breeders in Maryland is Bespoke Corgis. Though they don't often breed, their Corgis are top quality when they do. Their dogs participate in dog shows and obedience, and agility. They are active members of the American Kennel Club, and their dogs are all health tested.
Additionally, many of their dogs are champion show dogs, so you can be sure that you're getting a dog of the best and healthiest lines. If you're looking for a bright, lively, and intelligent Corgi, then Bespoke kennel is a great match. Though they are enthusiastic about the success of their dogs, Bespoke will be sure to provide the same level of care and attention to your pet puppy as they would to a champion show dog.
Bespoke Corgis Details
How to Choose a Corgi Breeder in Maryland
When choosing a dog breeder, especially for a breed as popular as the Corgi, you should always be wary of puppy mills. Always ask the breeder about the health tests that their dogs have undergone: Corgis should have been screened for eye problems and had their hips scored. If a breeder says they haven't tested for these conditions, you should never buy from them.
If you can send an email to the breeder requesting a puppy and they do not ask for any information about you and your situation, do not buy from the breeder. If you can put down a deposit to reserve a puppy from the next litter, or if they have more than one litter at a time or breed a dog more than twice, they are a puppy farm.
If you cannot meet the parents of the litter, then do not buy a puppy under any circumstances. It may be frustrating when trying to get a Corgi puppy from one of the breeders mentioned in this article, as there are long waiting lists and rigorous screening processes you must go through before buying a relatively expensive puppy.
It will always be tempting to search up 'Corgi puppies for sale' and choose one available right now, only twenty minutes' drive away. But if you do your research and choose a responsible breeder, you are guaranteed a happy, healthy, and confident puppy whose parents are well cared for and not simply used as puppy-producing machines.
Related: Friendliest Dog Breeds with Images.
Conclusion For The "Best Corgi Breeders in Maryland"
To find a responsible breeder that will provide you with a healthy and well-socialized puppy to join your family, you should always look for someone who tests all of their dogs for health problems and preferably is registered with the American Kennel Club.
It is always worth waiting for the right dog from the right breeder, even if it takes a few months. The breeders named in this article will be guaranteed to provide you with the right dog for you and your family, and you can be sure that the parents of your puppy are just as well cared for as your new dog will be.
For more guides similar to this list of Corgi breeders in Maryland, you can check out:
Before you bring home a Corgi from a breeder in Maryland, you can learn more about the breed by watching "8 Things I Wish I Knew Before Getting a Corgi Puppy" down below: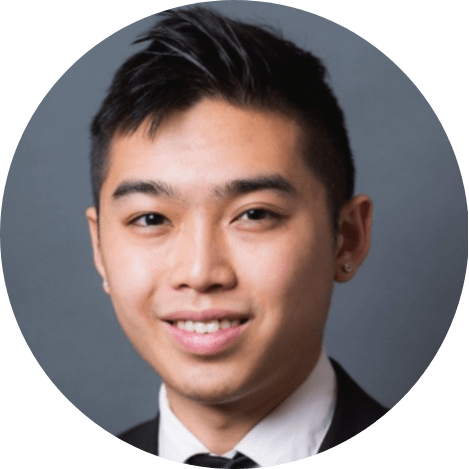 Andy is a full-time animal rescuer and owner of a toy doodle. When he's not saving dogs, Andy is one of our core writers and editors. He has been writing about dogs for over a decade. Andy joined our team because he believes that words are powerful tools that can change a dog's life for the better.
Why Trust We Love Doodles?
At We Love Doodles, we're a team of writers, veterinarians, and puppy trainers that love dogs. Our team of qualified experts researches and provides reliable information on a wide range of dog topics. Our reviews are based on customer feedback, hands-on testing, and in-depth analysis. We are fully transparent and honest to our community of dog owners and future owners.