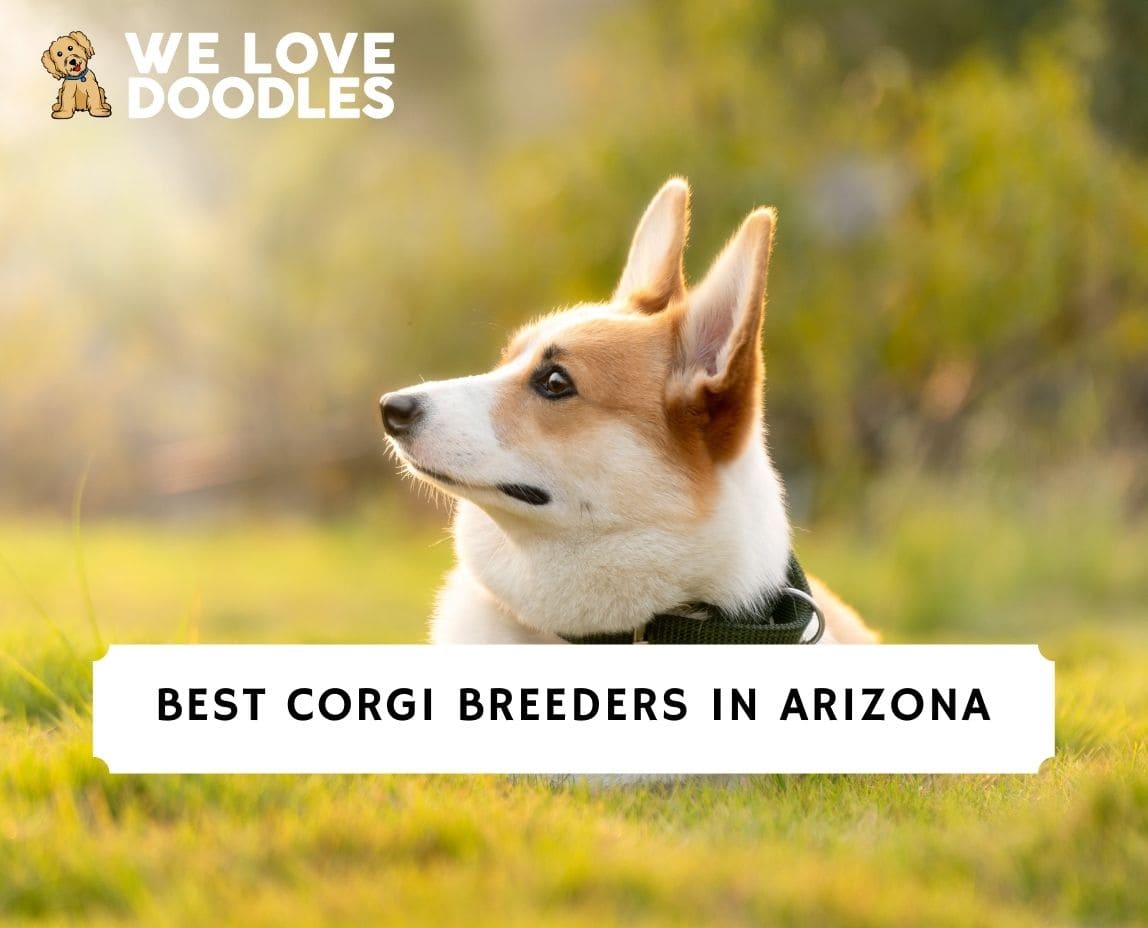 If you're looking for the best Corgi breeders in Arizona, then here's what you need to know. These cute little Corgi canines provide a lot of satisfaction for dog owners. Their adaptable, intelligent, and charming nature are just a few reasons they're fantastic dogs and are rather popular within the USA.
They're also a breed that's renowned for their obedience and eager to please personality, making them great pups for a first-time dog owner. Corgi's don't have aggressive tendencies either, making them an ideal companion for children. You should check them out in person to know precisely how great a Corgi can be as a pet.
Before scrolling down this list of Corgi breeders in Arizona, check out these other recommendations from our team at We Love Doodles: Best Australian Shepherd Breeders in Arizona and Best French Bulldog Breeders in Arizona.
Corgi Puppies For Sale in Arizona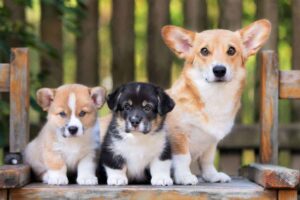 To help you, today, we've selected some of the top breeders in Arizona for you to visit. If you'd like to know more about them, their breeding practices, and general information, keep reading.
Corgi Product Recommendations: Best Dog Bowls Made in the United States and Best Non-Prescription Diabetic Dog Foods.
1. PuppySpot's Corgis For Arizona
Since you're searching for Corgi breeders in Arizona, then you should check out PuppySpot's platform. PuppySpot is a marketplace for families in search of companions, and you can browse for available Corgi puppies from the comfort of your home in Arizona.
All Corgi breeders with listed puppies have to undergo a strict screening process, so you don't have to worry too much about your companion being safely shipped to your home in Arizona. Before you continue searching for a Corgi puppy for sale in Arizona, check out the link to the marketplace below.
PuppySpot Details
2. B&J Corgi's
B&J CORGI'S are husband and wife run Corgi breeders in Yumi, Arizona. Their business was born due to Jen's lifelong dream of helping and working with animals. Jen's husband Brett constantly works with Jen to ensure the Corgi's they breed are well socialized.
Every puppy owner who buys from B&J tries to keep in touch by referring to them as an extended member of their family. B&J deliberately does this to ensure all Corgi's they raise are well socialized and can quickly adapt in any home. They also involve their kids in the breeding process, allowing them to play with them.
B&J Corgi Details
3. Zion Corgi's
Zion Corgis are breeders that only breed Pembroke Welsh Corgi. Their experience is extensive; they've bred and entered multiple Corgis for shows that have won an AKC title. Zion Corgis are also known to take their breeding practices seriously, with careful consideration. They only breed Corgi's puppies when they've considered the next generation. There is no waiting list with these breeders; you can only apply once a litter is born.
All of their puppies have and undergo the following:
Microchipped
De-wormed
PrePaid limited AKC papers,
Vet checked, have tail and dewclaws removed
 copy of parents pedigree status
Contact for spay or neutering
Collar and blanket
Small bag of brand food
3-year health guarantee
Zion Corgi's Details
4. The Paw Palace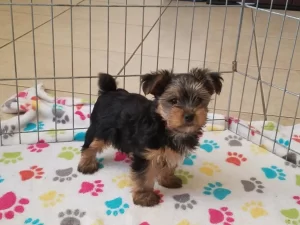 The Paw Palace is located in Tuscan, Arizona, operating since 2010. Karlie, the owner, is a licensed breeder, and she also can offer a rehoming license for inspected breeders. She breeds a variety of dogs, including Corgis.
All puppies bred by the Paw Palace come with dewormed shots, microchipped pedigree papers, a free vet check, a money-back health guarantee, and a one-year congenital warranty. Her breeding practices also involve a kickstart into potty training, crate training, and pat training. She also ensures all of her dogs are well socialized with other kids and animals.
The Paw Palace Details
5. Tailwind Corgis
This is a small breeder owned by a veterinary technician in Phoenix. They started as breeders out of frustration of dogs declining in quality due to nonselective breeding. Tailwind only breeds Corgis in small litters. On average, their dogs only produce 1-2 liters a year.
When their Corgis are born, they keep them in their home as part of their family. Moreover, they never sell their puppies to a chain, pet store, or broker. They ensure the bred puppies are close to breeding standards, have no genetic defects, and have good temperaments.
Tailwind Corgi Details
6. Montaire Kennels
These breeders are located in Tucson, Arizona. Montaire Kennels breed Anatolian Shepherds and Cardigan Welsh Corgis. They raise their puppies in their home, and many compete in AKC shows. They treat dogs like their own pet and expose them to regular activities in their home. Their breeding practices also involve early neurological stimulation to ensure their puppies are healthy and happy.
Montaire Kennels Details
7. Puppy's N Love
These are breeders renowned for raising designer and purebred dogs in Arizona. All Corgi puppies bought from this breeder come with a 1-year congenital warranty. They also ensure the puppies they raise are well socialized around other animals and children. Moreover, they also provide their dogs undergo basic training before leaving their home. The training they typically conduct are kennel, potty and behavioral training.
Puppy's N Love Details
8. Aelwyd Cardigan Welsh Corgi's
This husband and wife couple has been breeding Cardigan Welsh Corgis since 1970. They undergo a small home-based breeding program with 5-6 resident dogs. They've also owned or bred Cardigan Welsh Corgi's that have won or earned around 100 championship titles, some in two or more countries.
The breeders have also served numerous tenures as a board member of America's Cardigan Welsh Corgi Club. They've also been the vice president of the Cardigan Welsh Corgi Club of Southern California and Greater San Diago.
Their puppies are well handled, socialized, have had their shots, and microchipped. They also provide buyers with a baby book for the dog that comes with an attached owner's manual answering their questions about their health records and pedigrees.
Aelwyd Cardigan Welsh Corgi Details
9. Pistol Mama Pembroke Welsh Corgi's
Last on the list of the best Corgi breeders in Arizona is "Pistol Mama Pembroke Welsh Corgis." Since owning her first Corgi in 2012, Ashley has been breeding her own Pembroke Welsh Corgis since 2014. All her Corgis are AKC and CA registered.
Ashley mentions she invests a lot of money into the puppy's care, providing them with good quality food supplies and paying for their vet bills. They also monitor their weight and feeding schedule every 2-3 hours for 28 days. Moreover, they also switch between bottle and tube feeding and sometimes feed antibiotics and medications to them.
Pistol Mama Pembroke Welsh Corgi Details
How to Choose a Corgi Breeder in Arizona
To choose the right Corgi to bring home, you must first consider the best breeder. While their reputation and information you see can easily seem tempting to buy from them, you must have a checklist of what to look out for in a good breeder.
Here are some factors to look for in a good breeder:
All dogs must undergo health checks. The right breeders will be able to show you proof of their health screenings as well as CERF and OFA certificates. If they have any health conditions, they'll also explain them to you before purchasing a Corgi.
They must be bred in a home environment and socialized from a young age
Breeders must be responsive to your questions and concerns
After purchasing a dog, they must provide you with ongoing support
The breeder should specialize in the Corgi breed
They should not rehome puppies under eight weeks
They should be able to show pedigree papers. If they are a pedigree, they will have been registered with the American Kennel Club.
Their puppies should be positioned selectively.
The puppies must have the same demeanor as their parents.
You should be able to see their parents.
It would be best to visit the breeder in person to see the puppies first for further clarification. Doing this will also give you better insight into their facilities and raising Corgis. It's also a good idea to make a list of questions or concerns about the Corgi so that you can ask the breeder in person or via email.
More information About Corgis in Arizona
We've just listed several reputable Corgi breeders in Arizona to help you find a cute puppy for your home. Do note that there's no particular order for these breeders. It's up to you to decide what breeder is the best by having your checklist and asking relevant questions about the Corgi they breed. All breeders mentioned in this list raise their dogs at home, not in a backyard or puppy mill.
Conclusion For The "Best Corgi Breeders in Arizona"
Overall, there are plenty of breeders in Arizona to choose from. When asking questions, you must consider your lifestyle and the environment the Corgi will come to. Also, when you do visit breeders, it's equally as important to know when to walk away. The best breeders will treat their Corgi as family members and pay a strong interest in the potential buyer.
Remember to look out for pedigree papers, health certificates, breeder responsiveness, and the care they show towards their dogs. Most importantly, when choosing a Corgi, patience is critical. Don't expect to bring them home the same day, as the puppy needs time to transition and undergo its basic training.
For more guides similar to this list of Corgi breeders in Arizona, you can check out:
Before you bring home a Corgi from a breeder in Arizona, you can learn more about the breed by watching "Pembroke Corgi 101 – Feeding, Grooming, Training, and Health" down below: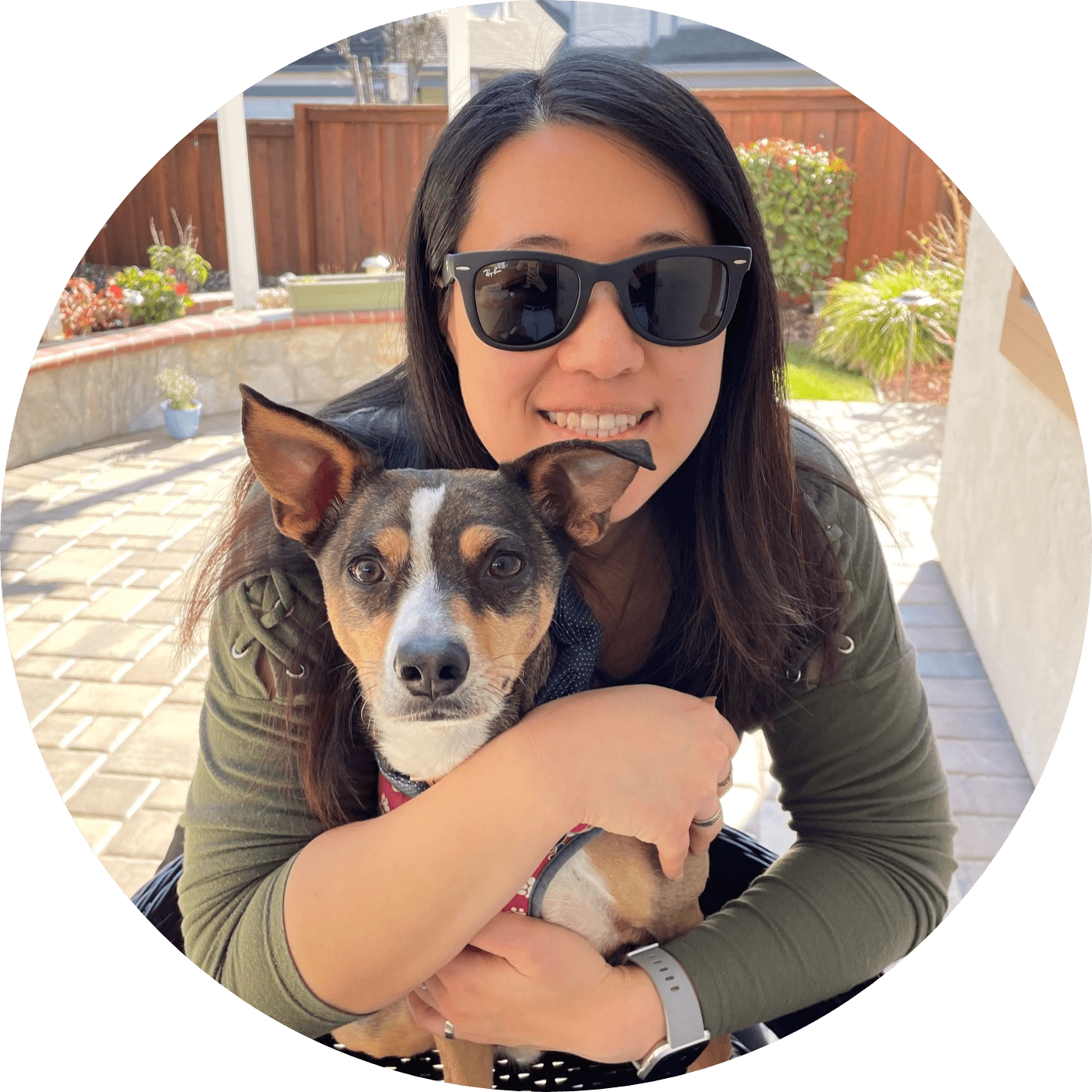 Dr. Sabrina Kong graduated from the Royal Veterinary College in England in 2016 and has been working at a small animal clinic in Northern California since then. She grew up in the Bay Area and got her bachelor's degree from Cal Poly San Luis Obispo. She also became a Certified Canine Rehabilitation Practitioner through a program at the University of Tennessee.
When she isn't in the clinic taking care of her four-legged patients, she enjoys traveling and trying new foods with her friends and her three-legged dog, Apollo. She adopted Apollo from her clinic when he was a puppy with numerous health issues. Dr. Kong truly cares about taking care of animals.