Are you searching for Corgi breeders in Colorado? Okay – you've done your research, and who could blame you for falling in love? Maybe you've spent hours looking into breeds. Or maybe you were walking in the park when a short-legged fluff ball walked up to you, and you couldn't help but notice the kind look in their eyes.
Either way, it's hard to deny the pull of the puppy—especially a Corgi puppy. Corgis tend to be exceedingly friendly and good with other dogs. Corgis aren't just unreasonably cute. They're intelligent, alert, and dignified. (That's Pembroke or Cardigan Welsh Corgi to you).
They're affectionate, great with children, relatively small, but hold on, you already know all this. You've already found the perfect dog. You've got your heart set on expanding your family to include a Corgi best friend. It's time to find the best breeder, of course. Cute Corgi puppies can cost up to $4,000 depending on the breed and breeder.
This can amount to quite an expense. In addition, it may take time to secure a puppy, as this breed never goes out of style. Choosing puppies from a more reputable breeder may cost more upfront but prove worthwhile in preventing health issues in your dog down the line.
Before scrolling down this list of Corgi breeders in Colorado, check out these recommendations: Best Pomeranian Breeders in Colorado and Best Maltese Breeders in Colorado.
Corgi Puppies For Sale in Colorado
Make sure you ask your breeder about genetic testing because these sweet fluff balls have a set of genetic diseases you'd do your best to avoid. But, unfortunately, finding veritable breeders in your area can be a painstaking business.
That's why we've taken out some of the grunt work for you. We've done the research and aggregated the best breeders in the Colorado area. We hope this makes it that much easier to bring your new best friend home.
Corgi Product Recommendations: Best Dog Bed For a Corgi and Best Dog Boots For Hot Pavement.
1. PuppySpot's Corgis for Colorado
Since you're searching for Corgi breeders in Colorado, we highly recommend checking out PuppySpot. At PuppySpot, you can find available Corgi puppies from breeders across the United States. Corgi breeders on this platform are all strictly screened before being able to list any dogs for sale.
In case you're worried about dealing with a Corgi puppy mill, PuppySpot has a strict guideline for breeders on here. Finding Corgi breeders can be challenging, but with PuppySpot, you can find one available with a breeder that will safely ship your puppy to your home in Colorado.
PuppySpot Details
2. Haystack Acres
This highly decorated breeder is located on a serene farm where Pembroke Welsh Corgis, Bernese Mountain Dogs, and Horses are bred and trained. Many of these Corgi's bloodlines report the United States and International Dog Show Champions and unique therapy abilities.
All puppies are wormed, vaccinated and doggie door trained. In addition, they test and certify for EmBark, PennHip, OFA, CERF, DM, vWB, and EIC. They also boast of holistic food for puppies and top-notch healthcare.
Information on each particular puppy can be found on the website, including health, appearance, and personality traits. In addition, both current litters and puppy Moms are detailed in great length, along with photos.
This is a very nice feature that allows prospective pet owners to get specific in choosing their new best friend. Each comes with links to pedigree and health information as well.
Deposits of $500 are accepted for the reservation of puppies. Please note that some puppies are reserved well in advance, and there may be a waiting period to receive your new buddy. If you're not looking for a show dog, the wait may be shorter for you.
Haystack Acres Details
3. Cobby Corgis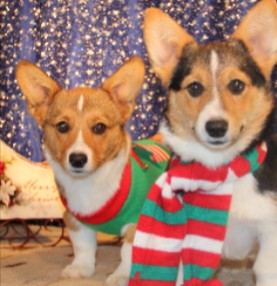 If you're searching for a friend (and not a show dog) and would instead work with a smaller breeder, one you can be sure isn't breeding to excess, look no further than Cobby Corgis. Located in Austin, Colorado, this is a true Ma, Pa, and son shop.
Mark's About Me section details how his parent's love of dogs instilled a love in him. With their help, Mark bred his first litter in 2017 and has been going since.
Puppies receive excellent healthcare, all vaccinations, and lots of personal attention. You can be sure you are not participating in a puppy mill here. Prices not listed—inquire by phone or email.
Cobby Corgis Details
3. Good Dog Corgis for Colorado
If you'd instead not get into the minutia of the particular farm your puppy hails from and would instead peruse pictures and choose based on availability, Good Dog is the site for you.
Good dog aggregates puppies from farms in the area and provides information about the dog, the breeder, availability, location, and health status. Prices and Standards vary.
Good Dog Details
4. Western Fancy Pups
Western Fancy Pups is a Colorado State inspected and approved breeder, raising Corgi puppies for over 12 years. Not much else can be found on their site about puppy protocols, but if a picture is worth a thousand words, these pics might be worth 100,000. Puppies can be selected via their photo online. All puppies are currently being sold for $1500. Worth at least a peek.
Western Fancy Pups Details
5. Misty Ridge Pembroke Welsh Corgis
Misty Ridge boasts of breeding both show and home dogs. Show dogs go for slightly more at approximately $1700, while home dogs are sold for $1500. Both arrive at your home after the first shots and vet visit.
Many litters are already sold out, but some puppies are still available for adoption or reservation for future adoption. This may be an inconvenience, but it's also a sign that this is most likely not a breeding mill and, therefore, a more reputable source than others may be.
The website claims that they do not breed more than two litters a year, so you can be sure your puppy has gotten the utmost attention and care.
Misty Ridge Pembroke Welsh Corgis Details
6. Howling Hills Corgis
Okay, so if you haven't noticed, all the breeders we've mentioned so far are breeding Pembrokes. However, for those with their heart set on a Cardigan Corgi, Howling Hills might be the breeder for you.
After all, those Cardigans have that bushy foxlike tail going for them and more colors to choose from. Not to mention their reputation for being a bit more low-key than their doppelgängers cousins, the Pembrokes.
Howling Hills Corgis Details
7. Allegro Cardigans
Allegro Cardigans is breeding just one litter of Corgi Welch Cardigans this fall (2021), born this spring (2022). So if you're looking for a quick fix that comes from a small home, this might be the ticket.
Prices are not listed on the site, but contact info is. In addition, they state their mission as supporting the Corgi breed. If that doesn't make you swoon a little bit, we're not sure what will.
Allegro Cardigans Details
8. Colorado Mountain Corgis
Last on the list of the best Corgi breeders in Colorado is "Colorado Mountain Corgis." Colorado Mountain Corgis doesn't list the price of their puppies, but they do have an active waitlist you can join with a $300 deposit. They boast complete genetic and health testing and display extensive knowledge of the breed.
Colorado Mountain Corgis Details
Conclusion For The "Best Corgi Breeders in Colorado"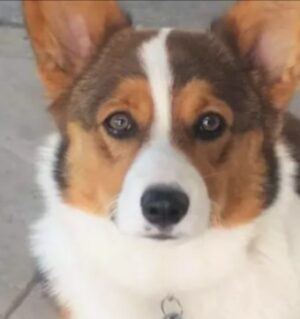 We hope you can see from this article that there is no shortage of Corgi breeders in Colorado. Breeders seem to be just as excited about Corgis as you are. Why wouldn't they be?
Sure, you may have to wait a bit to be matched with your new best friend (especially if you want a show dog), but once you're together, it will have been worth the wait. Please keep in mind that all the information in this article is preliminary research.
It is imperative to request further information about the breeder to make an informed choice and ensure you are not buying from a puppy mill. Here is a resource with all the questions you may want to ask your breeder once you've chosen your desired puppy.
For more articles with mentions of the Corgi dog breed, you can check out:
Learn more about this adorable breed by watching "Pembroke Welsh Corgi – Top 10 Facts" down below: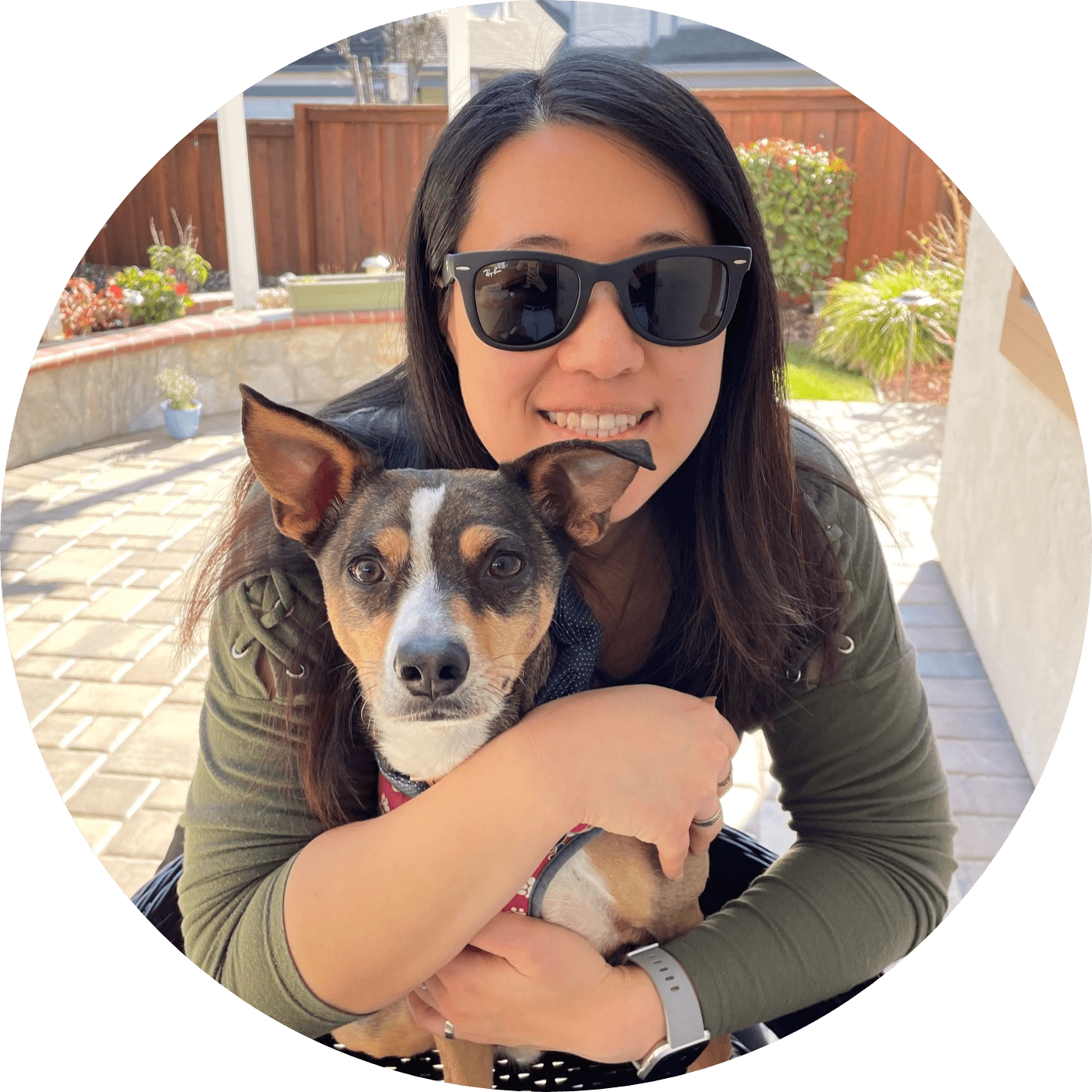 Dr. Sabrina Kong graduated from the Royal Veterinary College in England in 2016 and has been working at a small animal clinic in Northern California since then. She grew up in the Bay Area and got her bachelor's degree from Cal Poly San Luis Obispo. She also became a Certified Canine Rehabilitation Practitioner through a program at the University of Tennessee.
When she isn't in the clinic taking care of her four-legged patients, she enjoys traveling and trying new foods with her friends and her three-legged dog, Apollo. She adopted Apollo from her clinic when he was a puppy with numerous health issues. Dr. Kong truly cares about taking care of animals.