Finding the best Corgi rescues for adoption can be difficult when you don't know where to start. In this guide, we'll help you with your search. You'll know where to get started. Our team at WeLoveDoodles would like to thank you for making a difference. By adopting a companion, you're helping create space for newer rescued dogs.
Before scrolling down this list of the best Corgi Rescues for adoption in the United States, here are other top rescues for you to choose from: Best Golden Retriever Rescues in the United States and Best Labrador Rescues in the United States.
Corgi Rescues for Adoption in the United States
Here's your list of the best Corgi rescues in the United States. If you have any questions or concerns about these locations, we listed the contact info below each rescue place.
Corgi Product Recommendations: Best Bed For a Corgi and Best Dog Bed For Separation Anxiety.
1. East Coast Corgi Rescue
First on the list of the best Corgi rescues for adoption is "East Coast Corgi Rescue." East Coast Corgi Rescue is a non-profit organization run out of Washing DC that locates, rescues, and transports Corgis and Corgi mixes in need for immediate or eventual adoption to their forever home. In some cases, they will help owners directly adopt to the next family. In other cases, they will step in when the animal is in immediate need, or the owner is giving them up. Unfortunately, East Coast Corgi does not have a shelter and is always in need of foster homes.
Those interested in becoming a foster home for East Coast Corgi can sign up via their website. East Coast Corgi Rescue is a network of volunteers who work with people needing to re-home or adopt a Corgi from DC, Virginia, Maryland, Pennsylvania, Delaware, and New Jersey. Adoption fees for East Coast Corgi Rescue range from $250 to $600. This price range is dependent on the age and medical background of each Corgi. As a non-profit organization,
East Coast Corgi in volunteer ran, meaning that 100% of the adoption fee goes to the price of vetting and taking in dogs. They do not offer discounts or payment plans. East Coast Corgi also does not allow families with children under the age of 5 to adopt one of their dogs unless these families have extensive Corgi experience. To adopt a Corgi from East Coast Corgis, an application must be filled out. This application ensures that each of their dogs goes to the best possible homes and does not end up in the same situation in another rescue or shelter. Applications are only open to the public at certain times of the year.
East Coast Corgi Rescue Details 
2. Top of Texas Corgi Rescue, Inc.
Top of Texas Corgi Rescue, Inc. is a small all-volunteer non-profit organization incorporated within Texas and based in Amarillo and Lubbock. They serve the Texas Panhandle, South Plains of Texas, and surrounding areas to rescue, foster, and place rescued Corgis in adoptive homes. Their rescue dogs come from various sources, including public animal shelters and humane organizations, other rescue networks, individuals who, for multiple reasons, surrender their dogs into their care, and dogs found in need of rescue through social media.
Top of Texas Corgi's rescues is provided medical care, including spay/neuter, heartworm testing and preventatives, vaccinations, dental, if needed, microchipping, and other medical care necessary to help them become healthy and ready for their forever home. A completed application is the first step in the adoption process.  Applications can take from 7 to 10 days to review. Their first consideration is consistently placing the dog in the home best suited for that dog.
If your application is chosen, the next step is a home visit to ensure the dog is a good fit for the family and lifestyle. Once the home visit is successful, the adoption papers will be filled out, and an adoption fee is due. Adoption fees range between $125 to $200, depending upon the dog's age. Senior and special needs dog adoption fees are set individually. All adoption fees are payable at the time of the adoption.  Adoption fees are not refundable after 30 days.
Top of Texas Corgi Rescue, Inc. Details
3. Queen's Best Stumpy Dog Rescue
Queen's Best Stumpy Dog Rescue is a non-profit organization specializing in rescuing special needs Corgis from California's high kill shelters and those needing to be rehomed. They put great emphasis on rehabilitating dogs medically and managing their behaviors through training while getting to know their needs and quirks to find them the right home. The adoption process for Queen's Best Stumpy Dog Rescue is as follows:
Submit an application: Be as detailed as possible with answers. Applications are reviewed every Friday-Sun.
Correspond with rescue: Once an application is received, it'll be reviewed, and the applicant will receive an email with follow-up questions.
Homecheck: A home check will ensure there are no potential hazards to a dog and that it is a safe place for a pet to reside.
Meet and Greet: A meet and greet with existing pets and all household members will ensure everyone gets along. Queen's currently requires that these take place at the QBSDR ranch in Southern California.
Placement: If all goes well with the meet and greet and the home check, the adoption papers can be signed. The adoption fee for a Queen's Corgi is $500. This $500 goes directly towards the care of the dog, including veterinary expenses.
This adoption process varies depending on the dog that matches your lifestyle and how many people are on the waiting list. However, Queen's Best Stumpy Dog Rescue does consider applicants from nearby states, including Nevada, Oregon, and Arizona.
Queen's Best Stumpy Dog Rescue Details 
4. Southeast Corgi Rescue
Southeast Corgi Rescue is an all-volunteer-run non-profit organization based out of Georgia dedicated to finding homes for rescued Corgis and Corgi mixes where they can live, love, loved, and thrive in North Carolina, South Carolina, and Georgia. Dogs in their care are vetted, spayed, or neutered and receive all appropriate veterinary care and treatment, including vaccinations and microchips. The dogs at Southeast Corgi Rescue are placed in nurturing foster homes throughout the three states and are socialized and trained until they feel the dogs can be successfully placed in a suitable, caring permanent home.
As time and resources allow, Southeast Corgi also strives to assist individuals with challenges on their Corgis, raise funds to support their organization, and guide and educate the public on issues related to animal welfare and humane and proper care of dogs. Southeast Corgi Rescue's adoption process includes an application, an interview, vet reference checks, and possibly a home visit. However, filling out the application does not guarantee adoption. Instead, they place their dogs with the people who best match the dog's needs.
Applicants must reside in one of the states in which Southeast Corgi operates. An adoption application must be completed for consideration. Applicants must be willing to conduct an interview, provide vet and personal references, and agree to a home visit. Applicants should be able to provide documentation showing that their current and former pets are spayed or neutered and up to date on all vaccines, preventatives, and other recommended vet care. Adoption fees run between $200-$500.
Southeast Corgi requires that the adopted dog live inside as a family member and receive necessary veterinary preventive care and treatment for any health issues that may arise.  When adopting from Southeast Corgi Rescue, they will take that dog back at any time, for the duration of the dog's life, should an adopter become unable to care for it. If a dog is returned within 30 days, the entire adoption fee will be refunded.
Southeast Corgi Rescue Details 
5. Pet's Second Chance
Pet's Second Chance, Inc., founded in St. Louis, Missouri, in 2000, is a not-for-profit organization that rehabilitates and re-homes abandoned Pembroke and Cardigan Welsh Corgis, as well as Corgi mixes. They are a St. Louis Herding Club member, The Gaitway Agility Club, The Greater St. Louis Agility Club, and serve on Metro Animal Resources. In addition, pet's Second Chance is a Nestle-Purina Pet Lovers Coalition member, which works to end euthanasia in the Greater St. Louis Area.
They accept Corgis from Missouri, Northern Arkansas, and Southern Illinois. Their dogs range in age from puppies to seniors as they rescue Corgis abandoned by their owners due to divorce, relocation, financial difficulties, the birth of a child, and any number of reasons for which a family may no longer be able to keep their Corgi. Many come to Pet's Second Chance from shelters. They will accept all Corgis regardless of their age or physical condition.
Worth noting, many Corgis who come to Pet's Second Chance suffer from heartworms, dental carries, internal parasites, urinary tract infections, fleas and ticks, and even lice. Some have broken bones or cancer. Pet's Second Chance Corgis receive proper medical care and rehabilitation in loving foster homes with other Corgis or Corgi mixes. Adoption requires an application, an interview, and a contract. They make home visits before and after placing their dogs and continue to provide support post-adoption.
Basic obedience with an approved trainer is also required for adoption. They require a fenced yard for most adoptions and will not adopt to families with electronic fences. They also cannot adopt to families with small children or families outside of St. Louis. There are no exceptions. For adoption fees, Pet's Second Chance asks to be contacted directly via phone or their website.
Pet's Second Chance, Inc. Details 
6. Corgi Connection of Kansas Rescue
Corgi Connection of Kansas is a volunteer-run rescue that helps homeless or abandoned Pembroke or Cardigan Welsh Corgis in need and adopts them out to wonderful new homes. Though their focus is centered in Kansas, they will assist in Corgi rescue throughout the Midwest. All dogs are housed and cared for in their network of foster homes. This allows Corgi Connection to get to know the dog's personality and provides insight into the proper placement for the dog in its new forever home.
They carefully review applications and place the dogs in approved, responsible, permanent homes. Each dog receives the best medical care. All dogs are spayed or neutered, brought current on all vaccinations, heartworm tested, groomed, and started on flea and heart-worm prevention. Corgi Connection individually reviews each dog and matches each application. Consideration is given to homes with fenced yards as Corgis need exercise.
This does not mean they will not consider an applicant who lives in an apartment or condominium. It just means they will want to know more about the adopter's lifestyle. They also consider the amount of time a family is away from home, whether for work or play, will the dog be allowed to join outings, or will be required to be left at home or in a kennel.
Their Corgis must be given a home as an inside family member, and they will not consider homes for a dog that will be kept outside. Additionally, if an applicant works more than 6 hours a day regularly and cannot come home at some point during the day to let your dog out, they will not consider the application. Contact Corgi Connection of Kansas directly for adoption pricing.
Corgi Connection of Kansas Rescue Details 
7. Lakeshore Pembroke Welsh Corgi Rescue, Inc.
Last on the list of the best Corgi rescues for adoption is "Lakeshore Pembroke Welsh Corgi Rescue." Lakeshore Pembroke Welsh Corgi Rescue was founded and incorporated in 2006. They are a 501(c)(3) non-profit, and donations to their organization are tax-deductible as permitted by law. Their mission is to rescue purebred Pembroke Welsh Corgis in Michigan, Iowa, Indiana, Illinois, Wisconsin, and Minnesota. They accept owner surrenders as well as rescue dogs from shelters and other rescue organizations.
To adopt a Corgi from Lakeshore Pembroke Welsh Corgi Rescue, Inc, an interested person must first fill out an application. This application helps make sure Lakeshore's Corgis will be the most suitable home for both dog and the adopter's lifestyle. All Corgis placed are spayed and neutered before placement if it has not already been done. Lakeshore updates vaccinations and deals with any other health issues that a dog may have before placement.
If a dog has a long-term, but treatable illness, like diabetes, it will be noted in their description. Lakeshore cannot make any long-term guarantees about the health or longevity of any rescue Corgi they place. Although a fenced yard is preferable, Lakeshore will consider adopters on a case-by-case basis. Some individual dogs might require a fenced yard, but others are fine with regular walking.
All dogs from Lakeshore are screened carefully for temperament. All dogs are held for a minimum period of 2 weeks for evaluation before any potential adopters are contacted. They do not take dogs with known aggression issues toward people, including biters. For pricing of a Corgi from Lakeshore Pembroke Welsh Corgi Rescue, Inc., contact them via their website or by phone.
Lakeshore Pembroke Welsh Corgi Rescue Details
Conclusion For The "Best Corgi Rescues For Adoption in the United States"
Sometimes, it can be difficult for your Corgi to get used to your home. Your new companion might suffer from separation anxiety and other negative thoughts. However, with time and care – your Corgi will grow to love you. We hope this list of Corgi rescues helped.
For helpful Corgi guides from WeLoveDoodles, check out:
To learn more about Corgis, watch "Want a Corgi? 7 Things You Don't Know" from KamuiCosplay down below: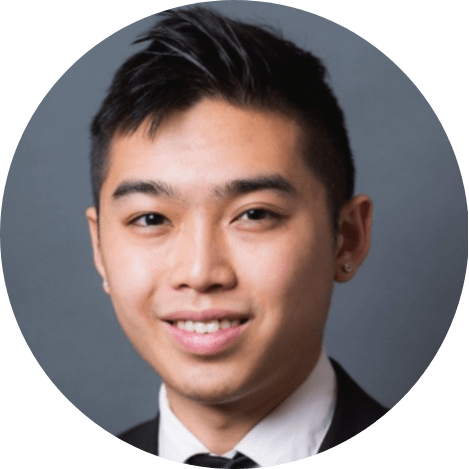 Andy is a full-time animal rescuer and owner of a toy doodle. When he's not saving dogs, Andy is one of our core writers and editors. He has been writing about dogs for over a decade. Andy joined our team because he believes that words are powerful tools that can change a dog's life for the better.
Why Trust We Love Doodles?
At We Love Doodles, we're a team of writers, veterinarians, and puppy trainers that love dogs. Our team of qualified experts researches and provides reliable information on a wide range of dog topics. Our reviews are based on customer feedback, hands-on testing, and in-depth analysis. We are fully transparent and honest to our community of dog owners and future owners.