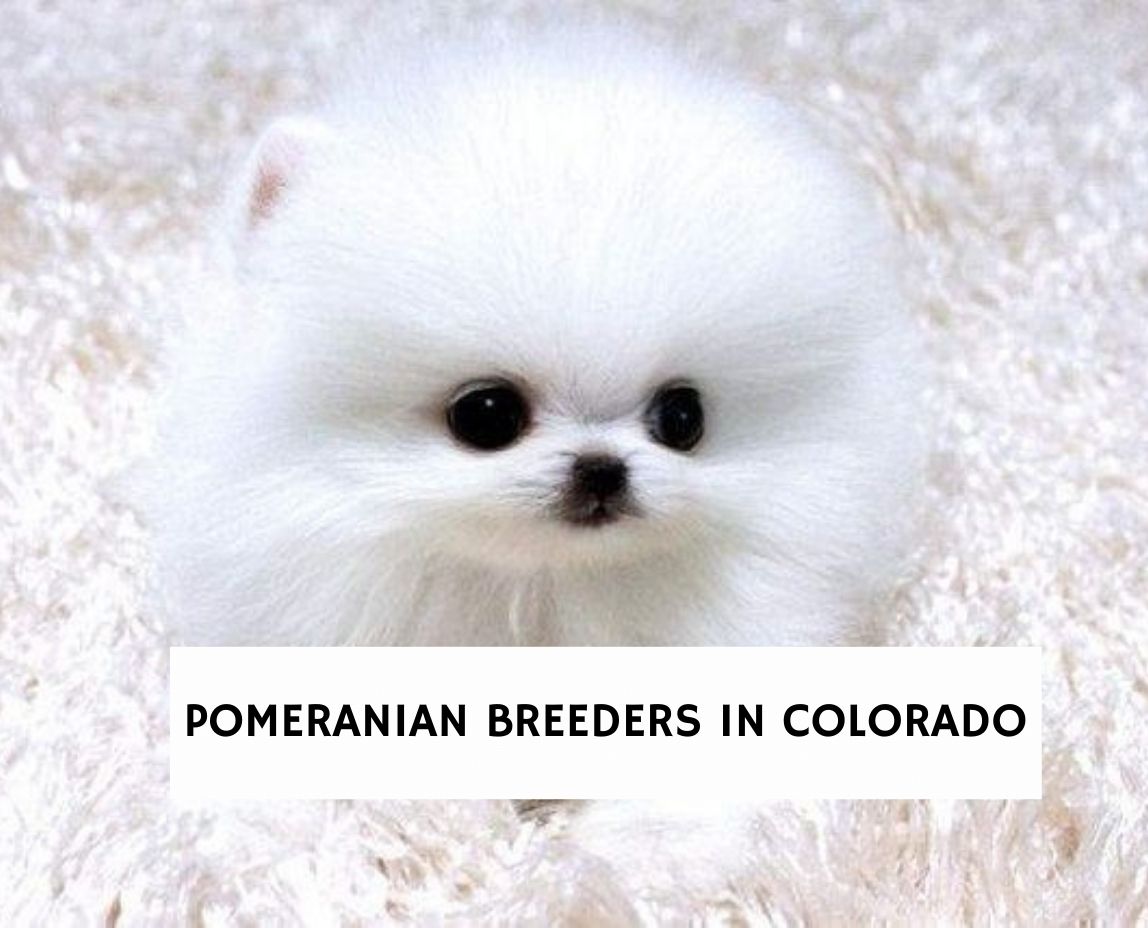 If you're searching for the best Pomeranian breeders in Colorado, then here's what you need to know. The toy size of the Pomeranian makes it a suitable choice for those looking for small purebred pets.
Pomeranians are intelligent, affectionate, and very alert, making them an excellent option for a watchdog and a family companion, especially for families with older citizens. They are popularly called Pom, and their foxy face is very daring in contrast to their small body.
Their life expectancy is usually between 12 to 16 years. However, it can be reduced when they are preyed on by diseases. Hence the reason you should get your pet from a reputable breeder and not from a puppy mill. This article highlights the names, addresses, and emails of some reputable Pomeranian breeders in Colorado.
Before scrolling down this list of Pomeranian Breeders in Colorado, check out these other recommendations: Best Cockapoo Breeders in Colorado and Best Breeders in Colorado.
Pomeranian Puppies For Sale in Colorado
The emotions of visiting the vet every other day because of a sick pet cannot be compared to the extra cost of buying from a reputable breeder. These breeders are very intentional about the well-being of their puppies, so you can be sure of getting a beautiful, healthy pet. Please find below the contacts of some of them in Colorado.
Pomeranian Product Recommendations: Best Smelling Dog Shampoos and Best Dog Purse.
1. PuppySpot's Pomeranian for Colorado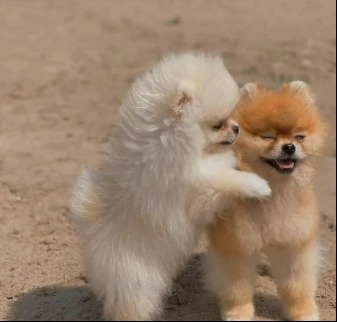 Since you're searching for the best Pomeranian breeders in Colorado, then we highly recommend checking PuppySpot. PuppySpot is a well-known popular marketplace for dogs of all sorts.
You can find various Pomeranian breeders across the United States that will safely ship your Pomeranian puppy to your home in Colorado.
Pomeranian breeders on PuppySpot are trusted because they're required to go through a strict screening process before listing a puppy. So before continuing on your search for a Pomeranian breeder in Colorado, check out PuppySpot with the link below.
PuppySpot's Details
2. TLC Kennel
TLC Kennel is located in Kit Carson, Eastern Colorado, and they specialize in different puppies, including our cute little Pomeranian. It is a family-owned and operated breeding program that has been running for about 38 years.
They are compliant with the ethical breeding standards recommended by America's Pet Registry and the American Kennel Club. Their state-of-the-art facilities speak more about their commitment to excellence which they have been faithful to from day one.
They are dedicated to providing tender loving care to all their puppies till they leave for their new homes. TLC Kennel is also very particular about matching families with the best puppy that fits their lifestyles.
They offer client's education and support to enable a smooth transition of their puppies to their forever homes. The adoption process at TLC is straightforward and transparent as it is a fun-filled and positive experience for all their clients. Visit their website today or email them to get the process started.
TLC Kennel Details
3. Alyeska Pomeranians
Alyeska Pomeranians is a reputable breeder located in Denver, Colorado, renowned for its quality Pomeranian attitude. Alyeska is an experienced and selective hobby breeder who is intentional about the health and well-being of all their puppies.
They go the extra mile to carefully vet the families of their puppies. All their parent breeds are health tested to produce healthy litters – they also only raise a few litters in a year. All their dogs are AKC registered, and they do not in-breed or line-breed, plus they do not sell to breeders, stores, or puppy mills.
Alyeska Pomeranians are well known for raising well-socialized puppies that are physically and mentally healthy as they breed for fantastic temperament and soundness. As a result, their puppies are fully ready to leave for their new home at 9-12 weeks.
They are well-socialized, vaccinated, and dewormed with their health record and puppy food to get you started. Client pet's registration papers will be mailed to you upon request, with proof of spay/neuter included.
Their adoption process is straightforward and filled with lots of fun moments and guides for smooth transitioning. Visit their website today for more information about available puppies.
Alyeska Pomeranians Details:
4. Rocky Mountain Pomeranians
Rocky Mountain Pomeranians is a breeder located in Colorado known for quality and well-balanced Pomeranian puppies. They specialize in breeding and raising healthy and happy purebred Pomeranians with fantastic qualities.
All their litters come from health-tested parents registered with AKC and cleared of any genetic disease. Their litters are bred and raised in their home and spoiled before going to their new home. They desire to place their dogs in a warm and loving forever home where they will be loved even much more than they do.
Their adoption process is transparent and seamless, with no hidden health concerns about their dogs. Visit their Facebook page or email them today to start the adoption process for your new Pomeranian pet.
Rocky Mountain Pomeranians Details
5. J & A Pomeranians
J & A Pomeranians are located in Castle Rock, Colorado, and breed top-quality Pomeranian puppies. They breed adorable Pomeranians for the passion and fun they derive from doing what they love.
They are dedicated and intentional about all their puppies' happiness and health, which is evident in their breeding program. All their litter is produced and raised at home and handled with plenty of love and care, plus many playtimes.
All their puppies don't leave for their new home till they have been vet checked and given first shots of vaccination and dewormed at six weeks. They also come with genetic health guarantees against inheritable diseases.
The adoption process at J & A Pomeranians is transparent and fun-filled, with lots of beautiful experiences clients will remember for a long time. They desire to place their puppies with committed and loving families who will care for them all their lives. Contact them today or visit their Facebook page for available puppies.
J & A Pomeranians Details
6. Gem Poms
Gem Poms is run by mother-daughter duo breeders Julie Stiles and Misty Davila, located in Fort Collins, Colorado. If you are looking for an OFA and genetic tested AKC Pomeranian, then the Gem Poms is the right place to be.
They are very particular about their litters that all breeding stocks are health tested before mating for healthier puppies. All their litter is produced and raised in their show home, where they are lavished with all love and care possible.
All Gem Poms puppies are sold on a strict spay and neuter contract as they don't sell to breeders but to families committed to loving their pups. Gem Poms is not in support of Pomeranian mixes as they are very true to the purebred bloodline.
Gem Poms is a reputable breeder recognized by GoodDog as a good breeder of the Pomeranian. They adhere to the firm guidelines and ethical standards deemed appropriate to improving the Pomeranian breed. The adoption process at Gem Poms is transparent and seamless, plus their puppies come with a 1-year health guarantee.
Gem Poms Details:
7. Sweet Poms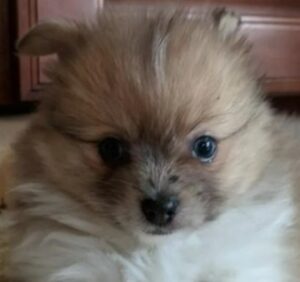 Sweet Poms is an experienced breeder located in Northern Colorado that specializes in breeding premium-quality Pomeranians. They are reputable breeders who adhere to the ethical standards of AKC for breeding the Pomeranian, and their dogs are AKC certified.
Their primary goal is to produce and raise top-quality Pomeranians who are beautiful, sound, and healthy. Sweet Poms believes in the best care of all their puppies to ensure all their medical needs are met before going to their forever homes.
Family members handle their puppies daily and are allowed to play indoors and outdoors, exploring their surroundings. This is an excellent step towards socialization and smooth transitioning into their new homes.
The adoption process at Sweet Poms is handled professionally and is transparent and hassle-free. Their puppies are adopted quickly, so it is advised you contact them today to reserve your new furry friend. Their puppies go to their new home with
Puppy food sample
AKC registration
1st series of vaccination shots
Medical records
Certificate of bloodline
Information packet
Toy
Health guarantee upon request
Sweet Poms Details
8. Elen Yanetta
Elen Yanetta is a dedicated and responsible breeder located in Brighton, Colorado, to breed healthy Pomeranians with exceptional temperaments. Although they are new at breeding, their commitment is seen in the way they handle their puppies.
Their Parents Stocks are health tested and cleared of any known genetic or health issues and are from Ukrainian champion lines. Elen Yanetta puppies are bred and raised in their home and handled daily by family members for great socialization.
They desire to place their puppies in loving forever home and take them back in a situation where their clients cannot keep puppies purchased from them. Their puppies go to their new home with current vaccination, health guarantee.
Spay/neuter, microchipped, and health checked. Elen Yanetta is super cool, and the adoption process with them is seamless and fun-filled. Contact them today to get the ball rolling; you will be glad you did.
Elen Yanetta Details
Name:  Elen Yanetta
Address: Brighton, Colorado 80601
Tel: (720) 965-7071
Conclusion For The "Best Pomeranian Breeders in Colorado"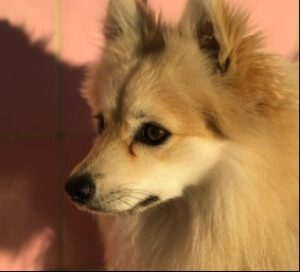 Are you in Colorado and wondering where to get a reputable and trustworthy Pomeranian breeder? This breeder directory is put together to make your search easy and prevent honest families from falling prey to quark and backyard breeders.
A healthy dog from an honest and reputable breeder is worth the price compared to the expenses and emotions of visiting the vet with a diseased one. So read through for a breeder close to you to get your adorable toy furry friend.
For more articles with the mention Pomeranian, you can check out: 
Learn more about the Pomeranian by watching "All About The Pomeranian – Characteristics and Care" down below: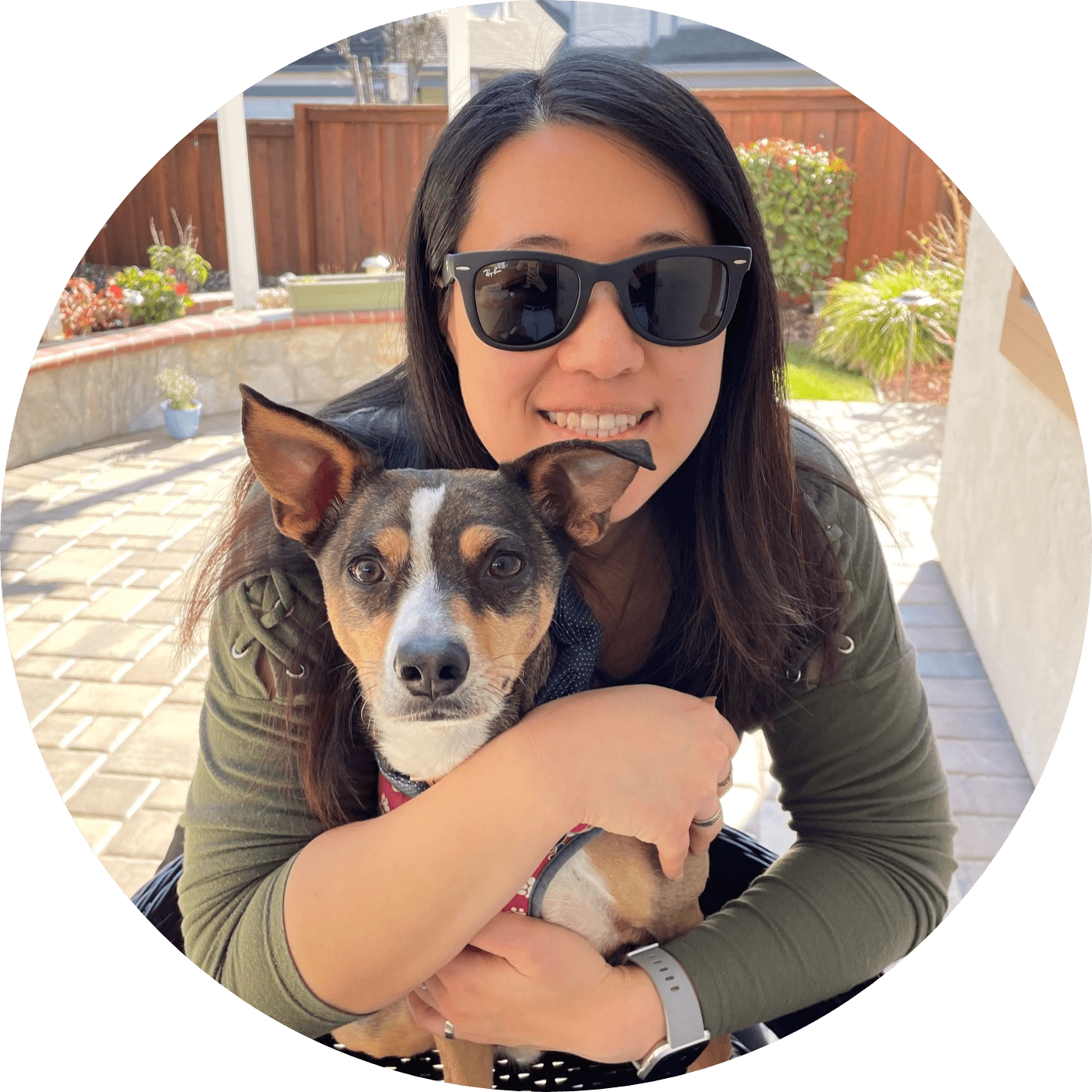 Dr. Sabrina Kong graduated from the Royal Veterinary College in England in 2016 and has been working at a small animal clinic in Northern California since then. She grew up in the Bay Area and got her bachelor's degree from Cal Poly San Luis Obispo. She also became a Certified Canine Rehabilitation Practitioner through a program at the University of Tennessee.
When she isn't in the clinic taking care of her four-legged patients, she enjoys traveling and trying new foods with her friends and her three-legged dog, Apollo. She adopted Apollo from her clinic when he was a puppy with numerous health issues. Dr. Kong truly cares about taking care of animals.