Finding Chihuahua breeders in Colorado that you can trust and depend on can sometimes be challenging. It can be easy to find breeders that look great from the website or the stories they present, but they aren't as great when you dig deeper.
Before scrolling down this list of Chihuahua breeders in Colorado, check out these recommendations: Best Shih Tzu Breeders in Colorado and Best Havanese Breeders in Colorado.
Chihuahua Puppies For Sale in Colorado
We've worked hard to do some of that digging for you. We've done as much research as possible to find you some of the best Chihuahua breeders in Colorado. With that in mind, you may need to do a little more research on your own, but we hope that one of these breeder options will work out for your needs.
Chihuahua Product Recommendations: Best Dog Food with Vitamins and Minerals and Best Puppy Potty Training Sprays.
1. Li'l Promised Land's AKC Chihuahuas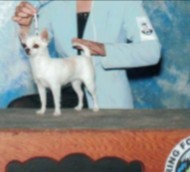 Li'l Promised Land Chihuahuas is a show-stopping breeder located in Elizabeth, Colorado. They do have a Facebook page that you can follow as well. They are a small hobby breeder, so you have to be concerned about not some huge kennel.
Li'l Promised Land Chihuahuas are also an AKC exhibitor that works to raise happy and healthy puppies. This family shows dogs, but they also make an effort to raise well-bred puppies that are adjusted and healthy before being put into new homes.
You can see tons of testimonials from other customers to get a clear image of the quality you can depend on here. They typically have a waiting list, but their puppies are well worth the wait from everything we read.
This family has a little ranch, and you can look at that on the website as well. In addition, you will find everything about their show pets and related show news.
You can find the stories of their Chihuahuas and any puppies that are currently available for sale, and you will find everything from their own story to testimonials to health information, contracts, an application, FAQs, and more.
Li'l Promised Land's AKC Chihuahuas Details
2. Knockout Chihuahuas
If you want a quality Champion breeder, check out Knockout Chihuahuas. We were impressed at first glance just by their website. They have the quote "to their virtues be vigilant and to their faults a little blind" by Nigel Aubrey-Jones front and center on the site.
This is a world-class breeding family. All of their dogs are AKC registered as well as CHIC registered. They show their dogs, and all of the puppies they breed come from their own Championship lineage. This family breeder is in the Rocky Mountains, near Durango.
They raise their Chihuahuas in the home as pets, and the puppies are raised in this manner too. But, where most breeders scoot puppies out the door as soon as they possibly can, this breeder waits a little longer to be sure they are ready to go.
They work to start potty training them in that timeframe and spend extra time working with them and socializing them. They believe strongly in structure and care.
Knockout Chihuahuas are responsive to outreach and emails. You can find all of the information about their health testing and show highlights, championship details, and more on their website.
Knockout Chihuahuas Details
3. TLC Kennel's Chihuahuas For Colorado
The TLC Kennel has been in business since 1983, and they are a highly esteemed kennel and breeder in Eastern Colorado. This family has a kennel and breeding business on a patch of land. They have always been geared towards excellence.
This couple is raved about in reviews, and they breed a variety of dogs. Their programs are all about health, and they use a state-of-the-art facility to make it happen. They have excellent recordkeeping, and they follow all of the AKC and America's Pet Registry guidelines.
They are licensed as breeders from the state of Colorado and USDA, and their inspection record is clean and clear. This kennel is operated by the family that owns it. They give all of the puppies and dogs in their care-loving homes until they can share them with a new loving home. The facility is open to be viewed.
It's meant to be comfortable for the dogs, and they get lots of socialization and exercise there. This is one for the books. They are a professional breeder, but they care about the comfort and care of the dogs, and they follow all of the guidelines set out very carefully. They do allow tours of the facilities too.
TLC Kennel Details
4. ChiChiBabies (Colorado Alternative)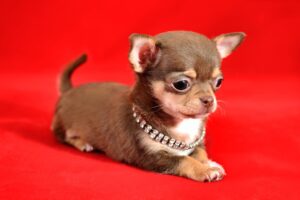 Colorado has very few quality breeders when it comes to Chihuahuas, so we have some alternative locations. These will require some travel, but you could plan a weekend for it. First, for a Colorado alternative, we have Chi Chi Babies out of Greenwood, Arkansas.
They have puppies available pretty regularly throughout the year, and they will work closely with you to plan and prepare for your puppy. They even ship puppies, but we always recommend caution for this. This breeder goes all out with Chihuahua breeding.
They have regular litters, and they breed an assortment of colors and both long hair and short hair options. The puppies are socialized and loved, and cared for.
This breeder is incredibly informative and ethical. They take great care to screen applicants to ensure they aren't going to puppy mills or shops, and they want you to feel comfortable and confident in using their services.
ChiChiBabies Details
How to Choose The Right Chihuahua Breeder in Colorado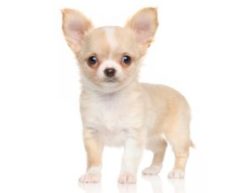 Unfortunately, Colorado has very few reputable breeders to choose from in the Chihuahua lineup. When you search for breeders, some questionable options come up, and our research showed them as scammers, so we decided not to list them here.
You can find reputable breeders in the surrounding states, which is why we shared one quality breeder option from Arkansas for you. Most of these will be a bit of a travel scenario, but it's better to travel than getting scammed.
However, there are three great options in Colorado as well that you can turn to. When you're looking for a breeder, we have some tips to help you make a decision.
Preferences
There is more than one type of Chihuahua out there. You can find long-haired and short-haired. You can also find teacup, mini, standard, and more. On top of that, there are color variations and differences as well.
When you pick a breeder, you will want to keep your preferences in mind so that you can get a puppy that is precisely what you are looking for. Don't just settle for the first one you find. Take the time to find what you're looking for. We assure you, it's well worth the wait to get what you want for your money.
Get to Know the Breeder
While we do some basic research before we recommend breeders here, it's still a good idea for you to do a little more digging before you commit. Take the time to get to know the breeder you are considering.
Quality breeders will allow you to see their facility, although some will require appointments. Breeders that care about their dogs will welcome conversations and questions from you, so make an effort to connect with them and get to know them before you settle on a specific breeder.
Be Patient
You might get lucky and find an available puppy right away, but you should plan to spend some time waiting for a puppy. Most breeders plan their litters so that they will offer waiting lists for those litters. You will also find that sometimes not all of the puppies are claimed for a litter, so sometimes, a puppy is readily available from the breeder.
To set a realistic expectation, we want to tell you to be prepared to wait for your puppy to be born potentially and ready. Getting a healthy puppy from a reliable breeder will be well worth the wait.
Conclusion For The "Best Chihuahua Breeder in Colorado"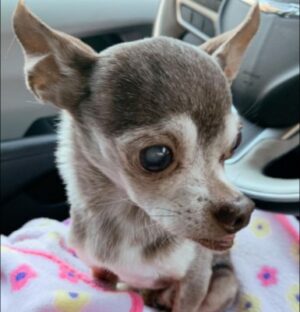 Chihuahuas are a unique breed. They are small, and they tend to end up spoiled. But you probably already know all of that. Start looking for the breeder that fits your preferences now and get the wheels turning. Remember to be patient, as you may have to be on a waiting list or a puppy to be ready to go to your home.
Chihuahuas are a gorgeous breed, but you always want to choose your breeder carefully to ensure you are using someone who is trustworthy and genuinely cares about the puppies they raise for others.
For more articles with mentions of the Chihuahua dog breed, you can check out:
You can learn more about the Chihuahua by watching "Chihuahua 101" down below: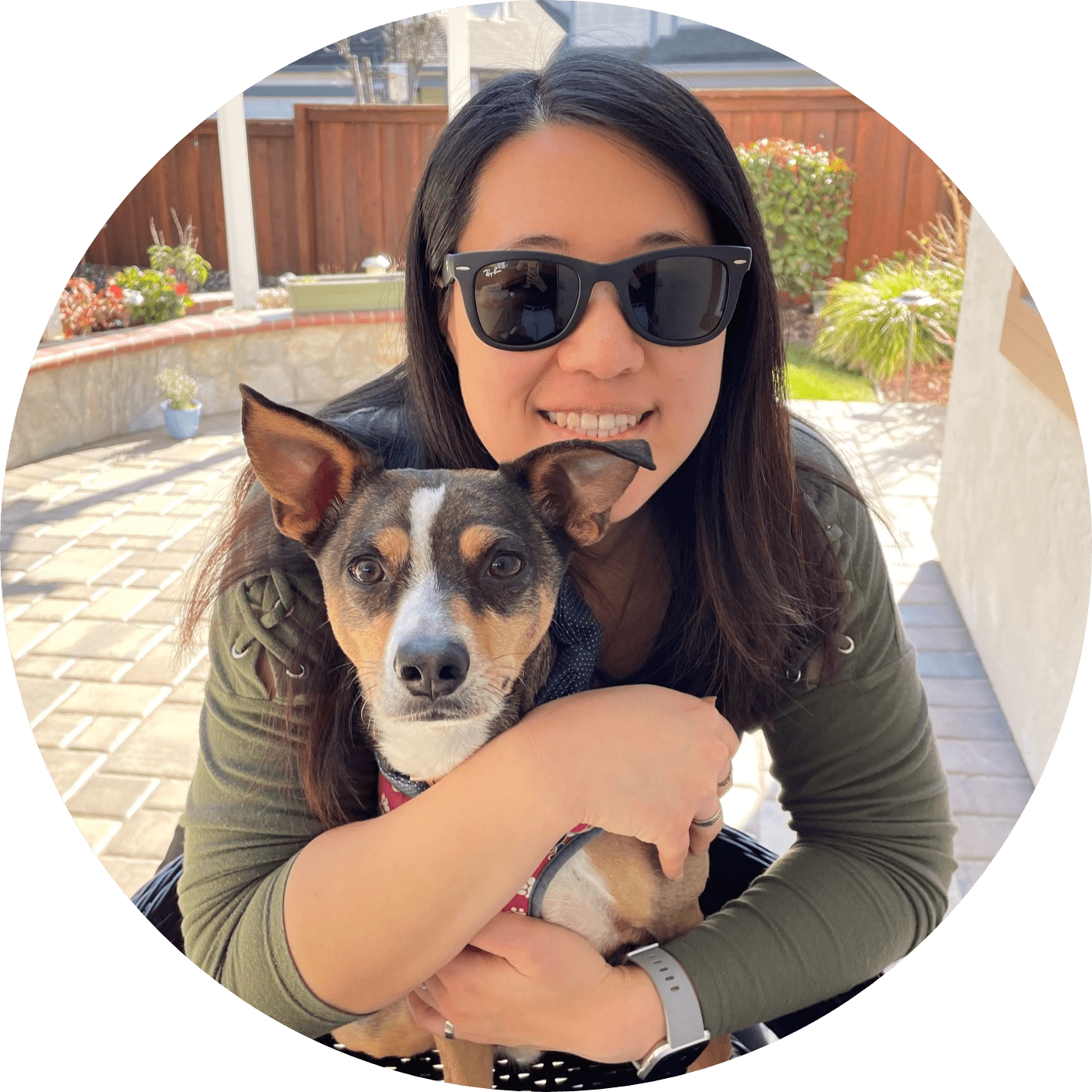 Dr. Sabrina Kong graduated from the Royal Veterinary College in England in 2016 and has been working at a small animal clinic in Northern California since then. She grew up in the Bay Area and got her bachelor's degree from Cal Poly San Luis Obispo. She also became a Certified Canine Rehabilitation Practitioner through a program at the University of Tennessee.
When she isn't in the clinic taking care of her four-legged patients, she enjoys traveling and trying new foods with her friends and her three-legged dog, Apollo. She adopted Apollo from her clinic when he was a puppy with numerous health issues. Dr. Kong truly cares about taking care of animals.