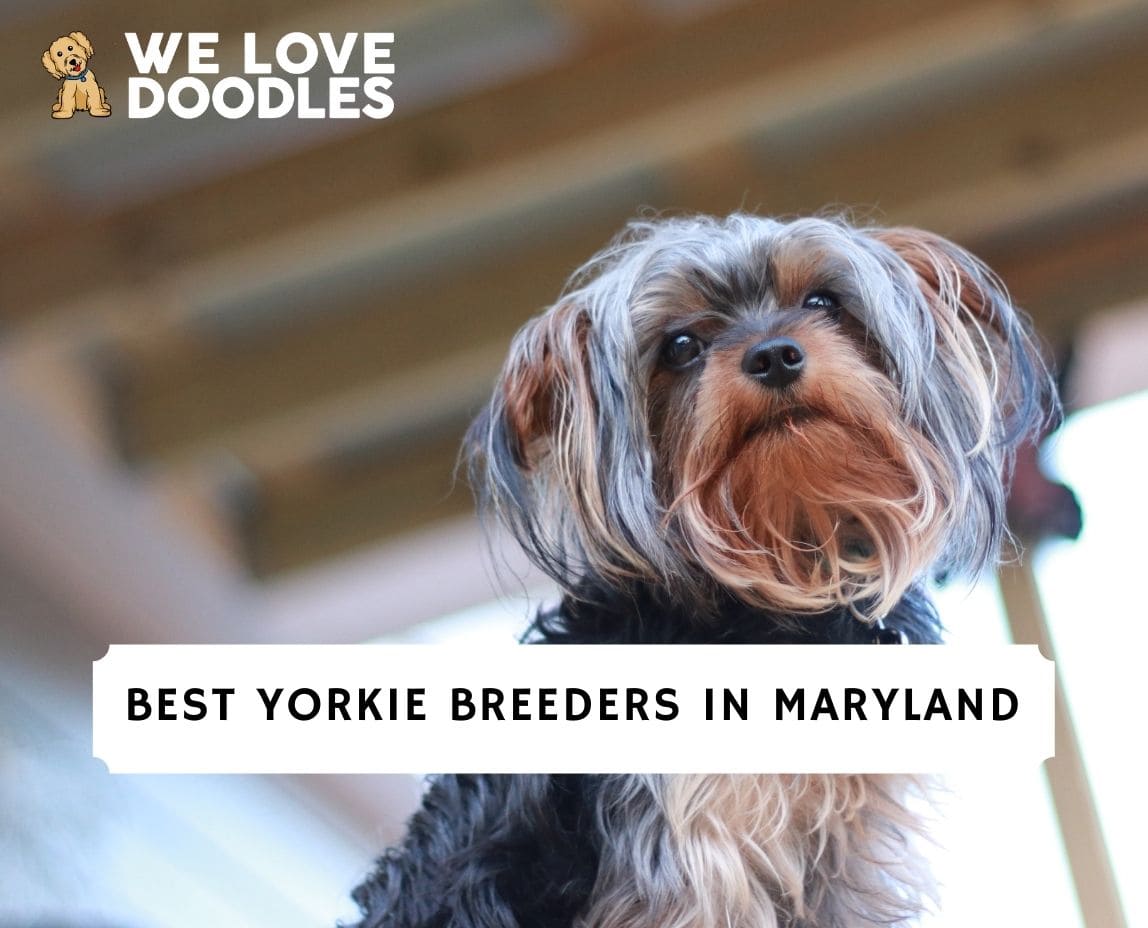 Here's what you need to know if you're searching for the best Yorkie breeders in Maryland. Yorkies are a favorite of urbanites worldwide and are prized for their floor-length, silky, and hypoallergenic coats. Although Yorkies are tiny in stature, they have a big attitude and are brave, tenacious, and spunky, making them excellent watchdogs.
Yorkies have humble roots and were originally bred to navigate the nooks and crannies of textile mills and mines in pursuit of rodents. However, after the English Kennel Club recognized the Yorkie as a breed in 1886, they acquired a much different job description and became the luxurious companions and lapdogs we know today.
Before scrolling down this list of Yorkie breeders in Maryland, check out these other recommendations from our team at We Love Doodles: Best Corgi Breeders in Maryland and Best Labrador Breeders in Maryland.
Yorkie Puppies For Sale in Maryland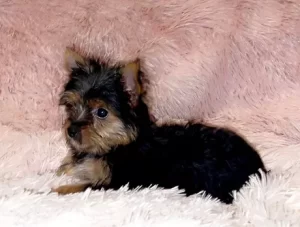 If you want to add a dainty puppy with a strong personality to your family, keep reading to learn about the best Yorkie breeders in Maryland.
Yorkie Product Recommendations: Best Shock Collars For Dogs Barking and Best Dog Bowls Made in the United States.
1. PuppySpot's Yorkies For Maryland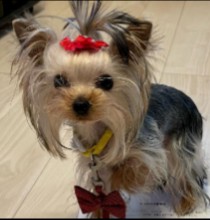 Since you're searching for Yorkie breeders in Maryland, we recommend checking out PuppySpot's website. PuppySpot is a reputable platform where you can browse for Yorkie puppies from the comfort of your home in Maryland.
Keep in mind that all Yorkie breeders with listed puppies on PuppySpot must go through a strict screening process, so you can rest assured knowing that your companion will be safely shipped to your home in Maryland. Before you continue searching for a Yorkie puppy for sale in Maryland, check out the link to the marketplace below.
PuppySpot Details
2. Mighty Yorkies of Maryland
Mighty Yorkies of Maryland has been professionally breeding Traditional, Parti, and Biewer Yorkshire Terriers since 2019. These breeders, located in Aberdeen, MD, aspire to provide quality companions to those seeking years of laughs and unconditional love.
Mighty Yorkies is committed to perpetuating healthy breed lines by taking personal care to ensure each of their puppies has an optimal genetic make-up. They take pride in producing healthy and mild-tempered puppies by performing genetic tests on all of their adults and puppies, only selecting the best Yorkshire Terriers for their breeding program.
Each of their adult dogs comes from an outstanding pedigree and European champion lines, so you can rest assured that you'll have a happy and healthy friend for years to come. Mighty Yorkies stand out in their "headstart protocol," which introduces a neurological stimulus technique in the first 16 days of each puppy's life.
This technique improves your puppy's circulatory system, tolerance to stress, and disease resistance. Each puppy comes fully vaccinated, dewormed, and with a health certificate issued by a licensed veterinarian.
In addition, Mighty Yorkies includes a full health guarantee up to 1 year of age and a welcome package consisting of potty pads, a scented blanket, food, toys, and other goodies to make your puppy's transition into your home a breeze.
Mighty Yorkies of Maryland Details
3. Wisteria Yorkies
Wisteria Yorkies is a breeder in Baltimore, MD, that blends art and science to produce Yorkies with excellent temperaments, prized colorations, and healthy anatomies. By performing detailed DNA testing, studying pedigrees, and analyzing each puppy's lineage in detail, Wisteria Yorkies bring the best Yorkie puppies from their home to yours.
Each litter at Wisteria Yorkies is intricately planned years in advance to ensure you walk away with a treasured family pet. When your puppy is ready to go home, you can expect them to come dewormed with their core vaccinations and a health certificate issued by a licensed veterinarian.
You are also provided with a written health guarantee and a care package complete with food, potty pads, toys, treats, and a scented blanket. Wisteria Yorkies stand out in their lifetime commitment to puppy support, so you can rest easy knowing that the breeder is always available to answer any questions you may have.
Wisteria Yorkies Details
4. Chikito's Yorkies
Chikito's Yorkies strives to promote this great breed by maintaining the beloved and unique nature, temperament, and characteristics of Yorkshire Terriers. The breeders at Chikito's Yorkies want to ensure a forever home for their dogs, so they work hard to match each puppy to the right family based on their distinctive personalities, characteristics, and traits.
All adults at Chikito's Yorkies have been genetically tested and come from prized lineages and pedigrees. You can expect each puppy to come with a genetic guarantee, veterinary health certificate, age-appropriate deworming, and vaccinations. Moreover, all puppies are bathed and have their nails trimmed before coming home with you.
What makes Chikito's Yorkies stand out is their commitment to ensuring every puppy comes microchipped with copies of its parents' pedigrees and genetic test results. You can also expect to receive a "puppy pack" full of food, training aids, and grooming tools to ease your puppy's transition into their new and loving home.
Chikito's Yorkies Details
5. Valness Yorkies
Last on the list of Yorkie breeders in Maryland is Valness Yorkies, raising purebred Yorkshire Terriers in Clear Spring, MD, since 2014. All of their dogs are AKC registered and are cared for like family members, ensuring they live happy healthy lives.
All of the puppies at Valness Yorkies are born in their home, giving each puppy a head start on the socialization process by interacting with family members, friends, and pets in their first weeks. Each puppy at Valness Yorkies comes up-to-date with its shots, is fully dewormed, given a health check by a licensed veterinarian, and comes with a lifetime return policy.
The breeders at Valness love taking care of their dogs and believe their love for animals is a gift, and you can expect their puppies to reflect this. Their goal is to provide you with the healthiest Yorkie in Maryland, so look to Valness Yorkies for a companion you can enjoy for years to come.
Valness Yorkies Details
How to Choose a Yorkie Breeder in Maryland
Choosing the right Yorkie breeder in Maryland can be a daunting task, but knowing what to look for can make the process much easier. Adding a Yorkie to your family is a major decision and a big responsibility, so it is essential to do your research before committing to a breeder.
Here are some tips for finding and working with a responsible and ethical breeder:
The breeder promptly responds to any questions or concerns
All of the breeder's animals receive exceptional care
The breeder is selective about placing their puppies with the right family
The breeder rehomes their animals after they are eight weeks old
The breeder performs genetic and health tests on their animals
The breeder has proof of pedigrees and health screenings readily available
The breeder allows you to meet your puppy's parents
The breeder is genuinely passionate about what they do
The breeder is available to answer any questions after your puppy goes home
By following these guidelines, you can ensure your puppy will be healthy, happy, and an excellent companion. If you plan to visit a breeder, it is recommended that you make a list of questions to make an informed decision on adding a new member to your family.
More Information About Yorkies From Maryland
We've spent a lot of time and effort independently finding and researching these reputable Yorkie breeders in Maryland. This list is guaranteed to exclude unethical "backyard breeders" and puppy mills, so you can rest assured knowing your Yorkie will be healthy now and for years if you decide to work with one of them.
These breeders treat their Yorkies as members of their own family and take pride in knowing their dogs are responsibly bred. Knowing what to look for in a breeder is crucial, so if you ever feel uncomfortable with a breeder's practices, save yourself the headache and refine your search. Although unethical breeders may sell their puppies at a more affordable price, they may live shorter lives and cost you thousands of dollars in vet bills down the line.
Related: Yorkie vs. Yorkie Poo.
Conclusion For The "Best Yorkie Breeders in Maryland"
Yorkie breeders are abundant throughout Maryland and the four listed above only scratch the surface. Finding a reputable breeder can be exhaustive and time-consuming, so we have made an effort to compile this list as a starting point for your search for a Yorkie puppy.
Working with a great breeder ensures that your puppy will be in good health before joining your family and prevent many of the problems that unethical breeding presents. By ensuring your puppy is brought into the world with love and care, you can rest knowing it will exemplify the breed's standards and be a loving companion for years to come.
For more guides similar to this list of Yorkie breeders in Maryland, you can check out:
Before you bring home a Yorkie from a breeder in Maryland, you can learn more about the breed by watching "12 Things Only Yorkshire Terrier Dog Owners Understand" down below: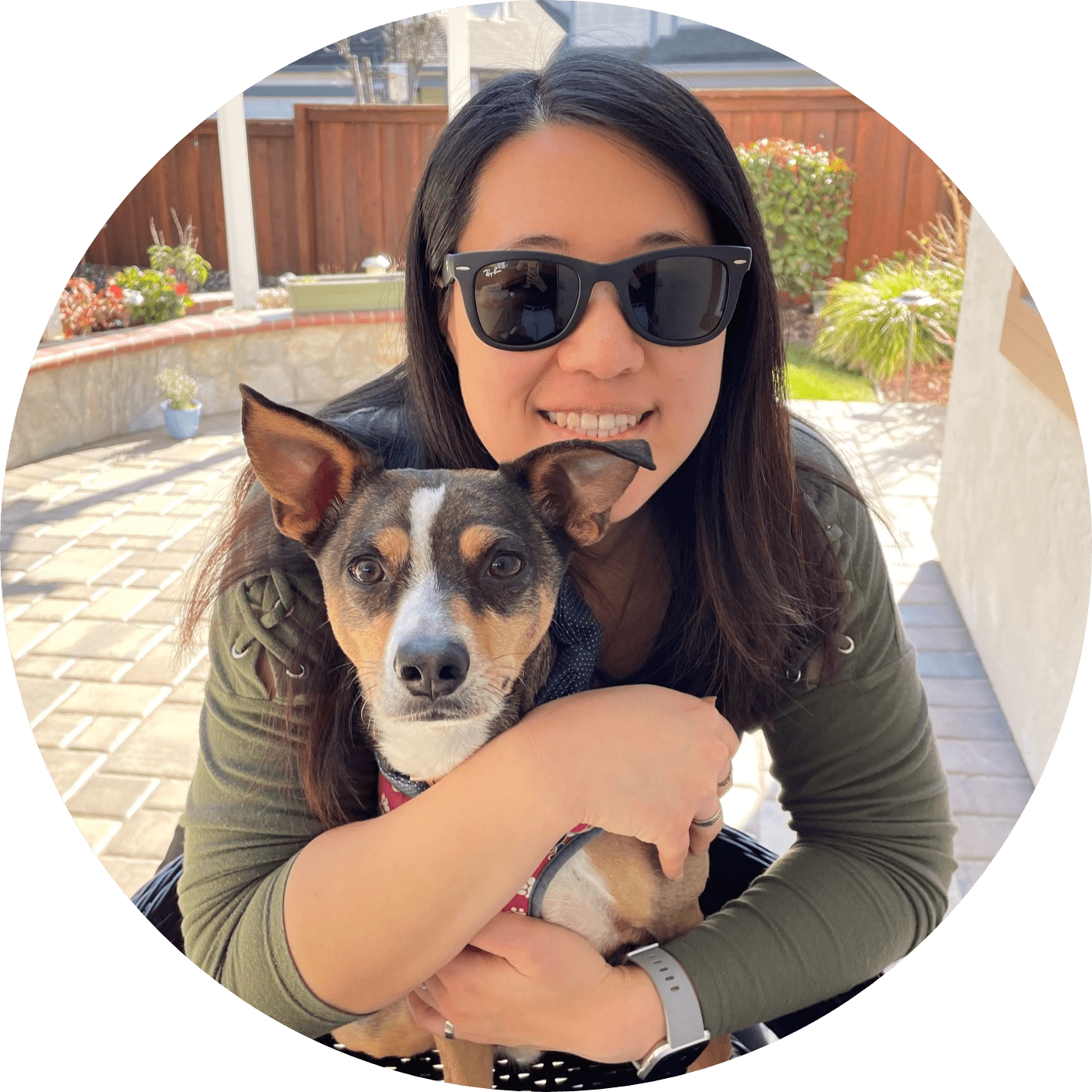 Dr. Sabrina Kong graduated from the Royal Veterinary College in England in 2016 and has been working at a small animal clinic in Northern California since then. She grew up in the Bay Area and got her bachelor's degree from Cal Poly San Luis Obispo. She also became a Certified Canine Rehabilitation Practitioner through a program at the University of Tennessee.
When she isn't in the clinic taking care of her four-legged patients, she enjoys traveling and trying new foods with her friends and her three-legged dog, Apollo. She adopted Apollo from her clinic when he was a puppy with numerous health issues. Dr. Kong truly cares about taking care of animals.