In this guide are some practical methods to help you find puppies for sale in MA for under $500. We created the article after extensive research and consultation to ensure you get the best puppies within your price range.
While price is an essential factor here, health is another crucial thing to consider when looking for a puppy. You don't want to buy a puppy and spend a lot of money treating an underlying health condition or genetic disorder.
As such, you should be cautious when looking for affordable puppies online. Always limit your search to your county or state in order to visit the seller and examine the puppy before closing the deal.
Ask for the puppy's health records and certificate and ensure it is up-to-date on age-appropriate vaccines and dewormed. Here are some options to explore when looking for puppies for sale in MA for under $500.
Before you scroll down this guide, check out 13 Best Dog Breeders in Massachusetts! (2023) and Best Dog Rescue in Massachusetts (2023) – Top 10!.
Where to Get Puppies for Sale in MA for Under $500
Here's a compiled list of practical methods and different places to find puppies for sale in Massachusetts for under $500:
1. Pet Rescue Groups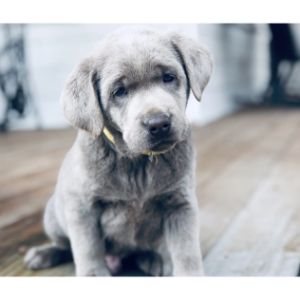 Pet rescue organizations often have puppies for adoption at affordable rates. They charge adoption fees mainly to cover food, vet checks, vaccinations, microchipping, deworming, and other essential things the pets need until they find their forever homes.
Below are some top rescue organizations in Massachusetts to get a puppy for under $500.
Forever Home Dog Rescue
Forever Home Dog Rescue is a volunteer-based rescue dedicated to helping unwanted and stray dogs and puppies from high-kill shelters and abusive situations. Their goal is to save these pets and place them in homes where they will be cared for and loved for the rest of their lives.
They rescue nursing and pregnant dogs and care for their babies until they are ready for adoption. Before adoption, the rescue team ensures the puppies are vaccinated, dewormed, and microchipped. They also train and socialize the puppies before leaving to ensure they blend seamlessly into their new homes.
Forever Home Dog Rescue Details:
Save a Dog Rescue
Save a Dog Rescue is an all-volunteer rescue that saves dogs and puppies of all breeds, sizes, and ages. Shirley Moore and David Bernier founded this organization to relieve the devastating effects that pets undergo in shelters and kennels.
They have an extensive network of foster parents who care for the rescued pets until they are ready to be adopted.
Since 1999, the rescue team has rescued and rehomed thousands of puppies and dogs. The adoption fee for puppies under six months is around $500, while the fee for dogs seven to 11 months is $450.
Save a Dog Rescue Details:
Great Dog Rescue
Great Dog Rescue saves dogs of all breeds, ages, and sizes. The rescue organization emerged in 2003 and consisted of volunteers who would go the extra mile to help homeless, abused, and abandoned puppies and dogs. Since its emergence, the rescue has connected more than 13,000 puppies and dogs with their forever families.
Professional vets thoroughly examine all rescued pets to ensure they are healthy and safe before listing them for adoption. They are given age-appropriate vaccines, dewormed, and microchipped before leaving for their forever families. Their adoption fees start at $500 for puppies of all breeds and sizes.
Great Dog Rescue Details:
Mutt Rescue
Mutt Rescue is a non-profit that saves pets from high-kill shelters and abusive situations in Massachusetts. Lori Jerusik, a trained dog lover and specialist, is the mastermind behind this rescue program.
Lori works with many volunteers across the state to help homeless, abused, stray, and abandoned puppies, dogs, and cats. She recently secured a large facility where the rescued dogs are cared for, socialized, and trained until they find their forever homes.
The rescue facility has a 48-hour isolation and quarantine room where newly rescued pets are kept until they are vet-checked and healthy enough to join the others.
Mutt Rescue Details:
2. Check Online Marketplaces
Whether you're looking for a small, medium, or large breed puppy, online marketplaces are one of the best options to explore. These marketplaces feature puppy listings of all breeds, sizes, and ages.
Some platforms also allow users to search by postal codes or region, making it easier to find puppies within your area. Here are some reliable marketplaces to find puppies for sale for under $500 in MA.
NextDayPets
NextDayPets features puppies from reputable breeders and individuals across the country. The platform has an intuitive interface that provides users with an easy way to find their next pets. Enter your desired breed and hit the "Find a Puppy" button to begin your search. You can refine your results by price range, location, and age.
When you find your desired puppy, click the image to see full details and additional photos. You will also see if the puppy is AKC-registered, vaccinated, microchipped, and dewormed. The sellers' contact details are available on the website, but you can click the "Reserve Me" button to start the adoption process.
NextDayPets Details:
Petfinder
Many pet lovers looking for cheap yet healthy and registered puppies use Petfinder to find one. The marketplace provides an easy to find your favorite dog breed without leaving the comfort of your home. It features listings of puppies from various vendors across the United States.
Most of the puppies from this platform are up-to-date on vaccines, dewormed, and microchipped, relieving you of additional expenses. One thing we love about this platform is that it is well-regulated.
You will deal with direct owners or breeders, with minimal chances of being scammed. In addition, the platform discloses essential information about the puppies to enable you to make an informed decision.
Petfinder Details:
Greenfield Puppies
Greenfield Puppies was created in 2000 and has helped many families find their desired puppies. This platform does not condone puppy mills and discourages breeding practices in which the well-being and health of innocent puppies and dogs are compromised. As such, you will not see listings from backyard brewers or puppy mills on the platform.
This marketplace is 100 percent dedicated to finding puppies and dogs. They understand the importance of having a healthy puppy without any genetic disorders and are committed to helping you find one. Greenfield has various listings to accommodate your needs and help you find your desired puppy.
Greenfield Puppies Details:
PuppySpot
PuppySpot is famous for its listings of various puppy breeds and sizes. It lists purebred and mixed-breed puppies with different traits, temperaments, and activity levels. PuppySpot has a "View All Puppies" search method that allows you to view all the puppies on the platform.
It also has a search box to search for your desired puppy breed. Another thing we love about this platform is that all their puppies are AKC-registered and come with an AKC registration package. Their puppies are vet-checked, vaccinated, dewormed, and microchipped.
PuppySpot Details:
3. Search for Affordable Puppies through Social Media
Search social media platforms such as Facebook and Instagram for cheap puppies for sale in Massachusetts. Keywords like "puppies for sale in MA" and "adopt a puppy" could help you find affordable pets in Massachusetts.
Besides searching for puppies with keywords, you can join groups or forums on these social platforms to find a free or cheap puppy. Puppies for adoption are being announced or advertised online, so pay close attention to your favorite social media platforms.
Another way to get a cheap puppy on social media is by creating a post with details about the kind of pet you want. Someone with puppies to rehome or for sale might see your post and contact you.
4. Check Massachusetts' Craigslist for Cheap Puppies
Craigslist is not a new platform, as millions of people use it to view and list various services and products. It is an online marketplace for buying and selling almost anything. However, not everyone knows they can get cheap or even free puppies on Craigslist.
The platform has many classifieds for puppies, dogs, cats, and other companion pets. Craigslist has adverts from pet owners and rescues looking to rehome a puppy for free or with a small adoption fee.
Browse through the classifieds and find your desired puppy breed. Once you find a seller, contact them and ask them questions about the puppy before showing interest. We recommend limiting your search to nearby counties or regions to avoid shipping or transportation costs.
Craigslist Details:
Frequently Asked Questions
Where is the best place to get a puppy?
To find an affordable puppy, the best choice is usually a home-based rescue or a shelter. Not only is the adoption fee cheaper than most breeders' pricing, but early health costs are covered.
What is the dog law in Massachusetts?
Dog owners in Massachusetts are required to get a rabies vaccine and license for their dogs, as well as keep them leashed when outside of their property.
Can I leave my dog in the car in Massachusetts?
It's against the law to leave a dog alone in a car in Massachusetts when extreme heat or cold can impact the dog's well-being.
Conclusion for "Where Can You Find Puppies for Sale in MA Under $500"
Before you explore these methods, we recommend researching to find a breed suitable for your lifestyle, family, and home. Incompatibility is one of the significant reasons many pets end up on the streets and in shelters. Ensure you choose a compatible breed to avoid giving it away in the near future.
If you find this guide, "Where Can You Find Puppies for Sale in MA Under $500," helpful, check out:
Before you bring home a puppy in Massachusetts, learn by watching "Real Meanings Behind 10 Odd Dog Behaviors" down below: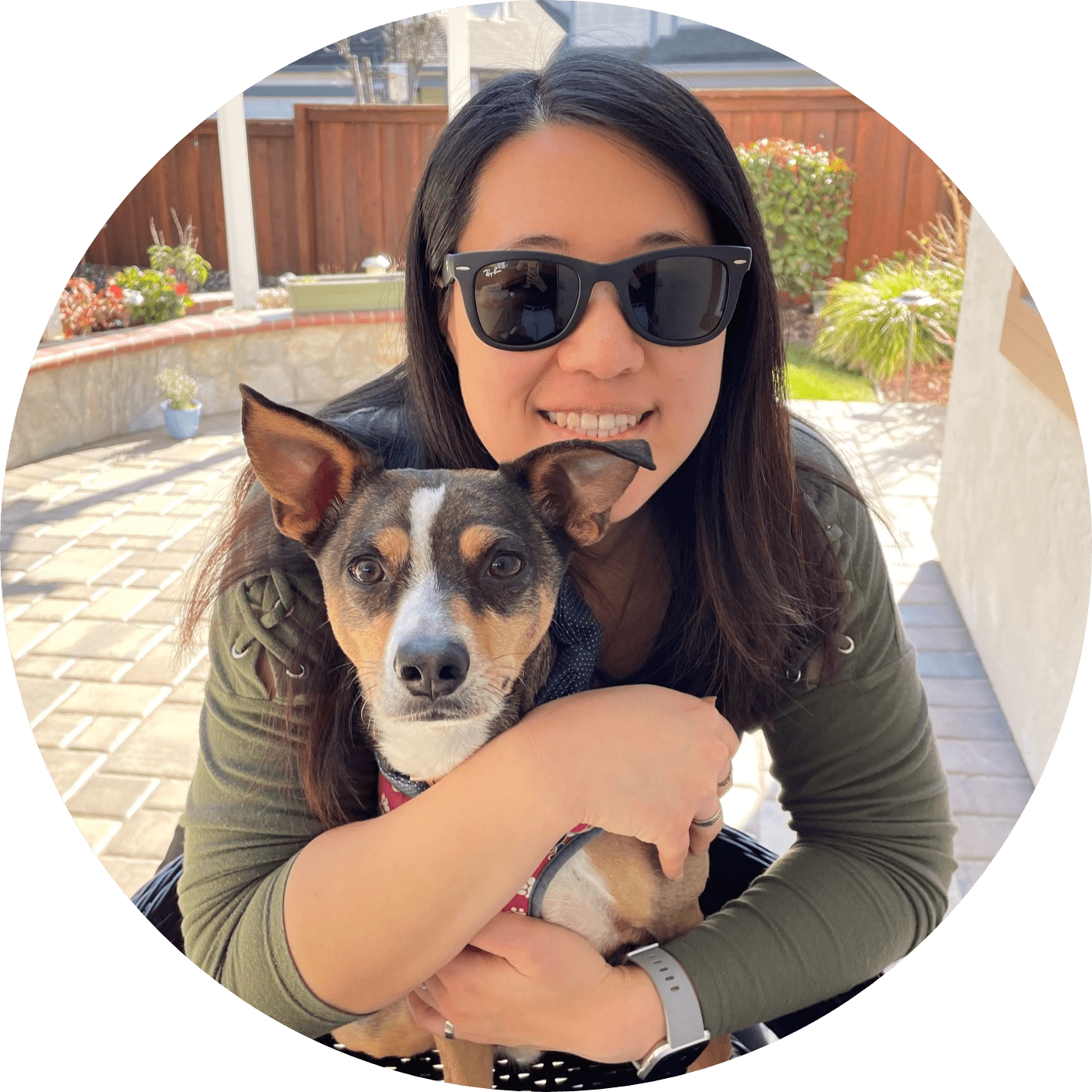 Dr. Sabrina Kong graduated from the Royal Veterinary College in England in 2016 and has been working at a small animal clinic in Northern California since then. She grew up in the Bay Area and got her bachelor's degree from Cal Poly San Luis Obispo. She also became a Certified Canine Rehabilitation Practitioner through a program at the University of Tennessee.
When she isn't in the clinic taking care of her four-legged patients, she enjoys traveling and trying new foods with her friends and her three-legged dog, Apollo. She adopted Apollo from her clinic when he was a puppy with numerous health issues. Dr. Kong truly cares about taking care of animals.