If you're searching for the best dog breeders in Massachusetts, then here's what you need to know. There are plenty of dog breeds out there, and some of the most popular breeds include Golden Retrievers, Labradors, along with a variety of mixed breeds.
While you could quickly get your puppy from a pet store, there are plenty of benefits to getting your puppy from a breeder instead. Not only do breeders ensure that your puppy is well taken care of in its early weeks, but they typically also provide tips and advice to ensure that your puppy is getting the most care it needs and grows up in a home where it's both happy and healthy.
Before scrolling down this list of dog breeders in Massachusetts, check out these other recommendations from our team at We Love Doodles: Best Basset Hound Breeders in Massachusetts and Best Dalmatian Breeders in Massachusetts.
Find Puppies in Massachusetts
You'll also have a good idea of the type of environment your puppy grows up in. Most breeders will also provide you with a puppy pack along with all the documentation you need to get started.
Dog Product Recommendations: Best Medicated Dog Shampoos and Best Long Range Wireless Dog Fences.
1. PuppySpot's Dogs For Massachusetts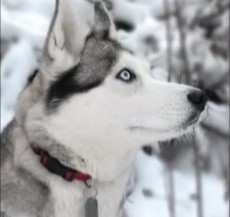 Since you're searching for dog breeders in Massachusetts, we highly recommend checking out PuppySpot's platform. PuppySpot is a marketplace where you can browse for available puppies wherever you are in Massachusetts.
All breeders with puppies listed on PuppySpot have to go through a strict screening process, so you can rest assured knowing that your puppy will be safely shipped to your home in Massachusetts. Before you continue searching for a puppy in Massachusetts for sale, check out the link to the marketplace below.
PuppySpot Details
2. Sapphire Goldens
Golden retrievers are one of the most popular breeds as they're known to be friendly, easy to train, and great with families. One of the best golden retriever breeders in Massachusetts is Sapphire Goldens. Historically, they produce about three litters per year, and all their puppies have elbow, heart, and eye checks.
Sapphire Goldens has a section with all of their golden retrievers, and they also have a gallery with images to enjoy. They are known to be one of the top 50 breeders in America and are exceptionally reputable.
While Sapphire Goldens is currently not taking applications, check their website to see when they will retake new applications. Once your application is accepted, you would need to go ahead and put down a deposit. Once the deposit has been received, you will then be on the list for a puppy.
Sapphire Goldens Details
3. Silver Brook Labs
Silver Brook Labs breeds both AKC English Labradors along with Retriever puppies. They list all of the puppies that they currently have available on their website, and there's also a section for all of the dogs they have. Their puppies get their first vaccinations and health checks when they're seven weeks old and eventually head back with their families at week eight.
They have upcoming litters confirmed on their website and provide extensive information on their puppy culture. The puppies that they breed come in a wide range of colors, from champagne to black, silver, and so much more. They grow up in Silver Brook Labs's small family-run farm and have an in-house vet. All of their labradors are also AKC Registered and guaranteed against any genetic defects.
Silver Brook Labs Details
4. Windsong Shih Tzu
Shih Tzus are an Asian toy dog breed that originated from Tibet. They've been around for over 30 years and offer lifetime after-sale support. This breed makes great companions, and they're also both happy and affectionate. Windsong maintains a small breeding program to ensure that the Shih Tzus they breed are highest quality. If you're interested, an application needs to be filled out, and Windsong Shih Tzu will screen your application accordingly.
If you've been accepted, once the litter is born, you will receive photos of your puppy's progress. Each puppy will also go home with a puppy pack that includes a record of shots, an information booklet, a prepaid training session, and so much more. Both the dogs that they have and litters are available on their website. All information pertaining to the application process and deposit information is also available on the website.
Windsong Shih Tzu Details
5. Millstone Kennel
Located in Assonet, Massachusetts, Millstone Kennel raises quality AKC registered Labrador Retrievers along with the finest Golden Retrievers and Bernese Mountain Dogs. Their puppies are raised in a loving family environment and come with a 30-day free pet health insurance.
All of their available puppies, along with their prices, are available on their website, and you would need to fill in a puppy questionnaire to determine if you're a good fit for a Millstone puppy. All puppies come with a health guarantee, so you ensure that you're bringing home a puppy that's both healthy and happy.
Millstone Kennel Details
6. Doodle Litters
Doodle Litters breed a wide variety of breeds such as Goldendoodles, Labradoodles, Bernedoodles, and so much more. The puppies vary in size and coat and come in different colors such as light cream, brown, black, red, and more. They list all of their upcoming breeds and past litters on their website.
To start, you would need to fill in an application. Once accepted to be on the waitlist, a non-refundable deposit is required. Once the puppies are born, individuals on the waitlist are contacted before they are scheduled for their pickup at eight weeks old. A puppy boot camp will be required if you are a first-time dog owner.
Doodle Litters Details
7. Huckle Hill Jack Russell Terriers
Located in the small town of Bernardston, Massachusetts, Huckle Hill prides itself on breeding the highest quality Jack Russell Terriers. Only a few litters are produced a year, and all of the puppies are well socialized with both the family and other dogs.
They not only produce puppies with excellent temperaments, but they also have the necessary vaccinations before going to their new home. Jack Russell Terriers are a lively breed that's also independent and clever. They're affectionate but do require a good amount of training.
All of Huckle Hill's available puppies are listed on their website, and you're more than welcome to send them a message for puppy/ litter inquiries. As puppies are adopted relatively quickly, you would want to reach out soon to reserve your puppy or ask any further questions.
Huckle Hill Jack Russell Terriers Details
8. Hess Family Beautiful Puppies
This reputable breeder specializes in breeding Goldendoodle puppies. They've got some fantastic testimonials on their website, along with a gallery of some of their puppies. Not only are Goldendoodles low shedding, but they're also hypoallergenic and come with an excellent temperament – making them ideal companions for both the young and old.
The Hess family will provide you with the support you need throughout the entire process, and it's easy to contact them if you need advice pertaining to raising your puppy. Based in Russell, Massachusetts, feel free to contact the Hess family if you'd like to know more about the puppies that they currently have available.
Hess Family Beautiful Puppies Details
9. Brookside Cavalier
Another prevalent breed is the Cavalier King Charles Spaniel. Brookside Cavalier focuses on breeding this affectionate breed, and they also screen their dogs for over 200 medically inherent diseases and family genetics. All puppies are microchipped, and they are given the utmost care before heading to their new home.
All of the puppies that Brookside Cavalier has available are listed on their website, and you'd have to email them if you're interested in one of the puppies. Then, you'll be sent an application if there is a suitable match before getting regular photos and videos. Finally, a visit and pickup will be scheduled when the puppies have had their first vaccinations at six weeks of age.
Brookside Cavalier Details
10. Stonewall Manor Cobberdogs
While an interesting breed, the Australian Cobberdog is low to non-shedding and has an allergy-friendly coat. In addition, it's highly intelligent, versatile, and well-suited to most families. Based in Northborough, Massachusetts, Stonewall Manor Cobberdogs breeds this lovely breed, and they also showcase their dogs on their website.
If you're interested in one of their puppies, you need to apply on their application page. A non-refundable deposit of $500 is also required. Before the litter is born, an announcement will be sent out before the puppy selection process begins. Before the puppy goes to their new home, they will also get the necessary shots, vaccinations, and a microchip.
Stonewall Manor Cobberdogs Details
11. American Goldendoodle
If you've always wanted an adorable Goldendoodle, American Goldendoodle is a fantastic option. They've bred Goldendoodles for over 30 years and allow them to frolic in expansive lawns while residing in a private countryside estate. They have information on their amazing Goldendoodles on their website, along with some adorable pictures.
If you want to know more about the puppies that American Goldendoodle has available, please call them. They take their application process offline and, instead, through the phone. They also offer a written money-back health guarantee if you're unable to care for the dog at any point.
American Goldendoodle Details
12. Massachusetts Bernedoodles LLC
Bernedoodles – a cross between a Bernese Mountain Dog and Poodle has also been incredibly popular. All of the dogs raised on Massachusetts Bernedoodle live in a kennel-free environment. They can also run around all day and are well taken care of by a qualified vet.
There's also 24/7 care at Massachusetts Bernedoodles, so you can be assured that your puppy is well taken care of. Puppies also receive neurological stimulation to ensure that they become confident adult dogs.
In addition, each puppy will also undergo temperament aptitude testing to ensure that they are the right fit for the family that they'll be going home to. There is plenty of information on the website pertaining to Bernedoodles, and an adoption application must be filled out beforehand.
Massachusetts Bernedoodles LLC Details
13. Pacheko Kennels
Last on the list of the best dog breeders in Massachusetts is "Pacheko Kennels." If you're keen on getting a Vizsla or a Labrador Retriever, Pacheko Kennels has you covered. Vizslas are a graceful, gentle, and loyal breed, while Labrador Retrievers are trusting, great with children, and fantastic family dogs.
Pacheko Kennels has been around since 1972 and only breeds the highest quality puppies. They showcase all of their available puppies on their website and pride themselves on the fairness of their business practices, the satisfaction of their customers, and ensuring that all of their puppies are both healthy and happy. The website showcases images of both their vizslas along with their Labrador.
As the puppies grow up at home over 10 acres, there's also plenty of space for the puppies to roam around, explore and play. If you're looking to get a puppy, you can contact the breeders seven days a week from 7 am until 8 pm.
Pacheko Kennels Details
Conclusion For The "Best Dog Breeders in Massachusetts"
Depending on the breed you're looking for, there are plenty of reputable breeders in Massachusetts. When selecting your breeder, it's always ideal if you're able to head to the breeder's home to view both parents and take a look at the environment that the puppy is growing up in.
You should also always have access to medical paperwork, and the breeders should be open to answering any further queries that you have. Likewise, throughout the application process, the breeder should know your home environment and the lifestyle you lead to ensure that their puppy is going to a safe and happy home.
Responsible dog breeders would also work closely with their dogs and know both the personality and temperament of each of their dogs. With that, they'll be able to match you with a puppy that best suits your needs.
In some instances, dog breeders will also provide you with a puppy pack that includes supplies, dog food, and more. While puppies are adorable and a great addition to any home, they require a lot of work. Make sure that you're ready to commit and understand the various obligations before beginning the application process.
For more guides similar to this list of dog breeders in Massachusetts, you can check out:
Before you bring home a dog from a breeder in Massachusetts, you can learn more by watching "Things to Know Before Getting a Puppy" down below: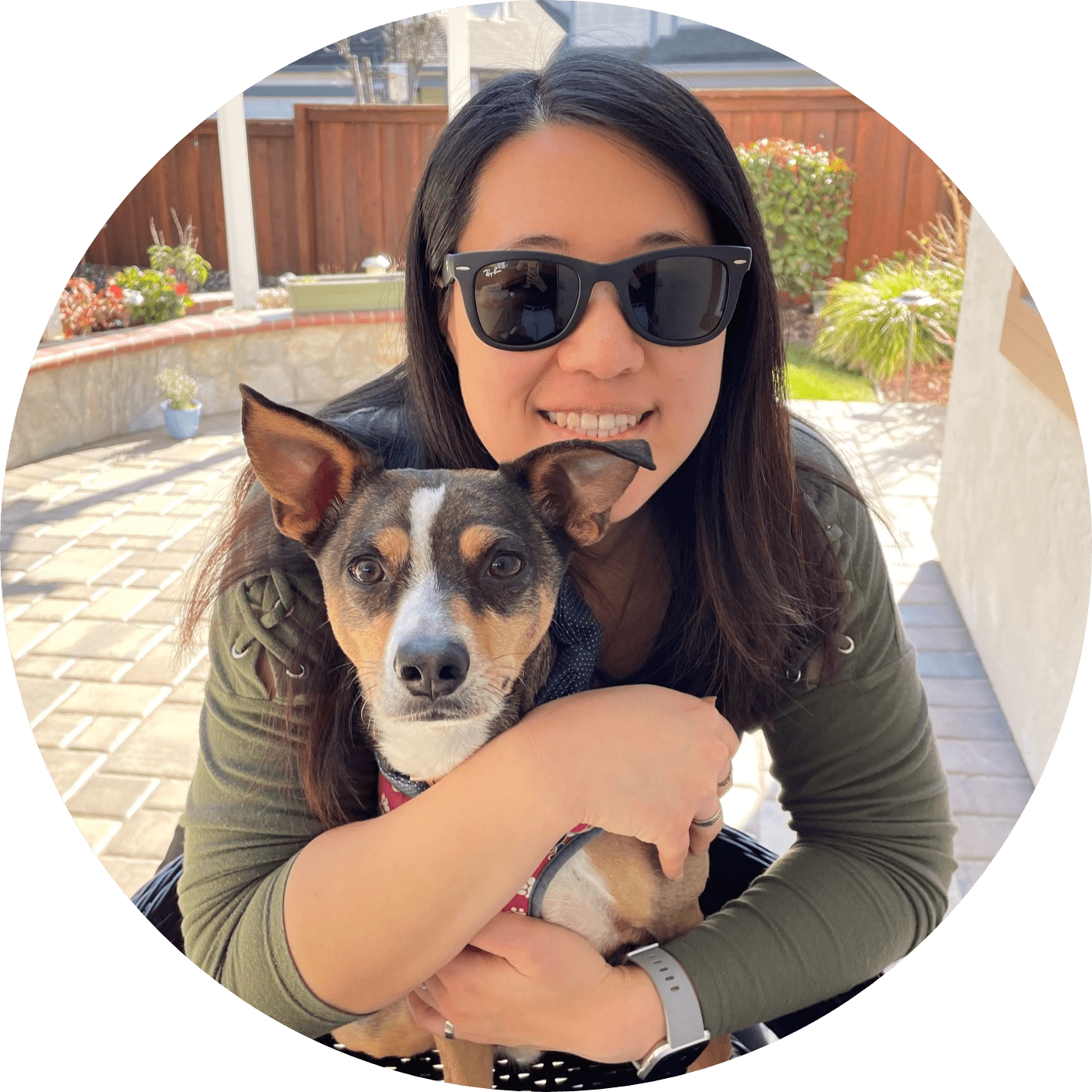 Dr. Sabrina Kong graduated from the Royal Veterinary College in England in 2016 and has been working at a small animal clinic in Northern California since then. She grew up in the Bay Area and got her bachelor's degree from Cal Poly San Luis Obispo. She also became a Certified Canine Rehabilitation Practitioner through a program at the University of Tennessee.
When she isn't in the clinic taking care of her four-legged patients, she enjoys traveling and trying new foods with her friends and her three-legged dog, Apollo. She adopted Apollo from her clinic when he was a puppy with numerous health issues. Dr. Kong truly cares about taking care of animals.