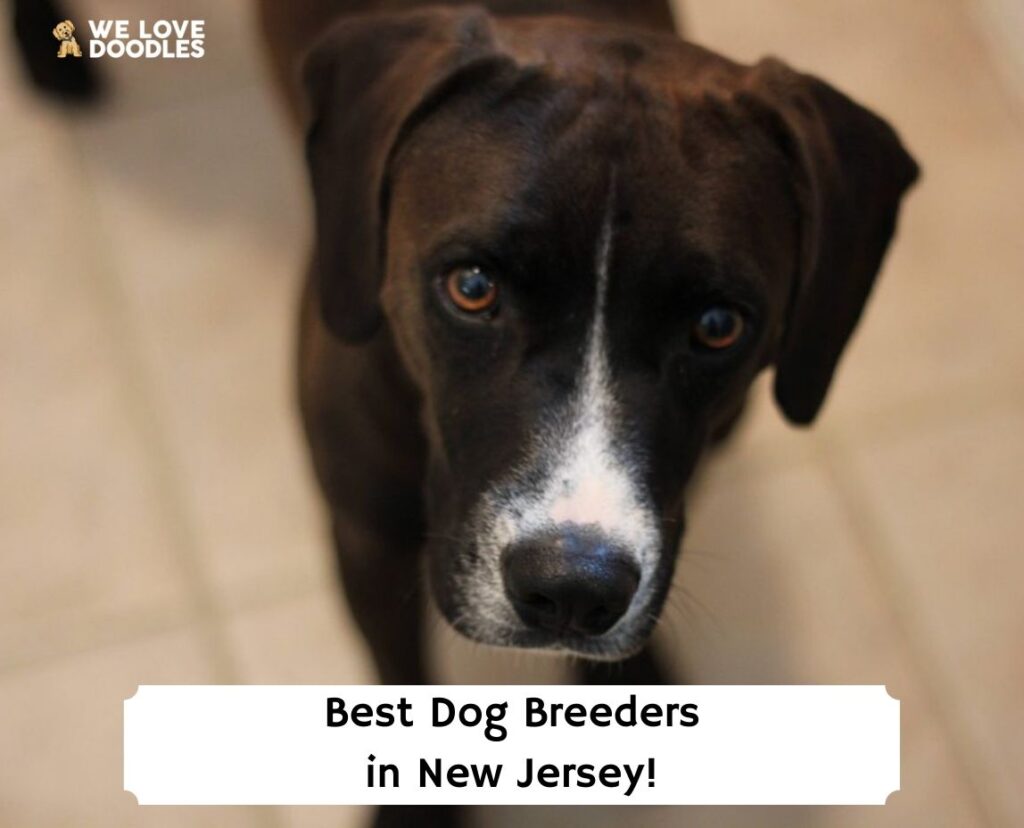 Adding a new member to your family is exciting, but you'll need to make sure you're adopting from a breeder who cares about their animals as much as you will! The best dog breeders in New Jersey do just that, no matter what breed you're looking for. 
Taking the time to research the breed and the breeder will help you set your family and your new dog up for success. If you have decided to go with a breeder rather than breed rescue, it's time to begin your search. Congratulations! Next step: finding a reputable breeder.
Before scrolling down this list of dog breeders in New Jersey, check out these other recommendations from our team at We Love Doodles: Best Havanese Breeders in New Jersey and Best Great Dane Breeders in New Jersey.
Dogs For Sale in New Jersey
We've picked these dog breeders in New Jersey-based on great reviews, happy customers, and businesses that consistently deliver on what they promise.
The breeders are spread around the state, so you may have to make a trip to find your perfect puppy, but it will be well worth it.
Dog Product Recommendations: Best Dog Shampoo For Long Hair and Best Paw Cream For Dogs.
1. PuppySpot's Dogs For New Jersey
As you're searching for dog breeders in New Jersey, we highly recommend checking out PuppySpot. PuppySpot is trusted by countless families across the country, which means that you'll likely deal with fewer issues browsing for available puppies from the comfort of your home in New Jersey.
All PuppySpot breeders with listed dogs have to go through a strict screening process, so you can rest assured knowing that your companion will be safely shipped to your home in New Jersey. Before you continue on your search for a puppy for sale in New Jersey, check out the link to the marketplace below.
PuppySpot Details
2. McClan Labradors
Since 1987, the McCullough family has been raising Labrador Retrievers; in 2003, McClan Labradors was established. The McCulloughs strive to raise family-friendly Labrador Retrievers.
As a family-run breeders, they treat their dogs like family. Puppies are socialized and trained to be family companions and fieldwork dogs. Aside from ensuring the puppies are up to date on their vaccinations, the breeders' goal is to see adoptees fall in love with their new best friends.
McClan Labradors Details
3. Jagermeister German Shepherds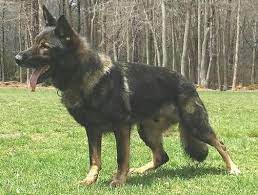 Located on 12 acres, Jagermeister German Shepherds is a family-owned and operated business. In addition to exploring two fenced-in play yards designed for the enjoyment of their board and train dogs, all dogs enjoy taking part in daily nature walks on the property.
You'll receive a well-behaved dog! Whether you want this puppy for protection, for service, or as a family pet, you can be sure it will be a high-quality, healthy, and well-socialized little puppy. 
Jagermeister German Shepherds Details
4. Pheasant Hill Golden Retrievers
Pheasanthill Golden Retrievers specializes in breeding American and English Cream Golden Retrievers. The health of each puppy is closely monitored. All puppies are up-to-date on their vaccinations and dewormings.
Moreover, every puppy receives a thorough vet check and a microchip before adoption. Contact Pheasant Hill today to submit a deposit and get added to the waiting list if you're ready to adopt a Golden Retriever puppy.
Pheasant Hill Golden Retrievers Details
5. Firebrook Poodles
Firebrook Poodles breeds and raises the quality standard and miniature Poodles from AKC champion sires and dams. They are bred for correct conformation, excellent coats, loving personalities, and smart brains!
The company strives to produce a better dog, a great companion, not just a pet, who will live in a family. For those interested in owning a dog that represents the breed, please contact them. The breeders love to chat about their puppies, and will answer questions you may have about the breed, the purchase process, or anything else! 
Firebrook Poodles Details
6. Tall Timber Rottweilers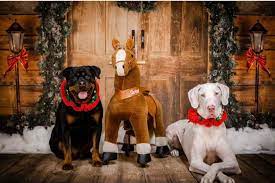 Tall Timber Rottweilers is a responsible, professional dog breeder. Their Rottweilers are AKC registered and your puppy will come with AKC registration papers, too. As they're a responsible breeder, their litters are limited each year. Should you find yourself interested in a Rottie from this kennel, be sure to contact them as soon as possible!
Tall Timber has carefully chosen both males and females to ensure that their breeding program produces puppies of exceptional quality (genetics and temperament).
In addition to great structure, conformation, and heads, the breeders also look for dogs that will make great family pets. They have exceptional personalities; mellow and sweet, they enjoy lying in the house and simply being with their families.
Tall Timber Rottweilers Details
7. Madcap Bull Terriers
Madcap Bull Terriers have been breeding Bull Terriers since 1982. Show breeders have produced many ROM Champions and Best in Specialty Show winners.
In the end, however, they realize that most of their dogs will go to pet homes, so their primary concern is to breed and raise behaviorally sound dogs that will enhance the lives of the people with whom they live.
Therefore, from the moment their puppies are born, they spend a great deal of time working with them to ensure they become the best pets that they can be. Your breeder will begin training your dog, and will pay extra care to the socialization your puppy receives. It's important to Madcap Bull Terriers to raise friendly, loving, family dogs. 
Madcap Bull Terriers Details
8. Reinwood
Reinwood's specialty is breeding adorable Corgi puppies. Mary-Elizabeth Simpson specializes in Corgis that work hard and play hard. She only sells show puppies on co-ownership, and all companion puppies will be registered on limited AKC registration. That means you'll need to speak with Ms. Simpson before showing or breeding your dog; most puppies from Reinwood are sold simply as companions.
She tries to stick to the breed standard, including size and spends a lot of time with her Corgis. It is not for the money or any other reason that this breeder does what they do, but instead for the love of the dogs. It means you're going to get a dog that has been raised with great care. What could be more important?
Reinwood Details
9. Silver Nickel Puppies
Silver Nickel Puppies offers some of the best puppies in New Jersey. They sell pure breeds, designer breeds, hypoallergenic and non-hypoallergenic dogs, small, medium, and large dogs.
The puppy nursery and the puppy showroom are equipped with air purification and exhaust systems, which prevent odors and bacteria from causing illness. Their puppies can breathe clean air 24/7 due to the fresh air coming into their entire facility. Pet facilities are thoroughly cleaned using state-of-the-art disinfectants designed specifically for pet facilities.
Maybe you're wondering what kind of environment your future puppy will grow up in before you take them away to their dream home. Their little sweethearts can sleep peacefully because soothing music is always playing in their puppy nursery, and the lights are dimmed at night. This is just one example of how these little pups are spoiled while in Silver Nickel Puppies care.
Each of their furry babies has a bed, blanket, water bottle, bowl, and toy that are changed, cleaned, and sanitized daily. According to state law, they can only get dogs from USDA-licensed breeders. Breeders are inspected yearly and have perfect inspection reports with no violations. They do not support or buy from puppy mills or backyard breeders.
Silver Nickel Puppies Details
10. Patriotdanes New Jersey
The Patriotdanes dog breeding program is located in Millville, southern New Jersey, about 45 minutes from Atlantic City. Many of their Great Dane's participate in conformation shows.
However, it is essential to note that they breed only one litter per year, and all of their Great Dane puppies in New Jersey are properly socialized. Limited registration applies to home pets and show-puppies.
However, when steps are taken to participate in the show, it can be changed by the owner. In addition, some families take show dogs and do not intend to follow the contract. You can be confident your Great Dane puppies will be healthy, vaccinated, and parasite-free.
Patriotdanes will also provide a copy of your dog's complete medical records and proof of his health. In addition, the dogs are intentionally bred and have no hereditary deformities at the time of purchase.
Patriotdanes New Jersey Details
11. Furrylicious
Last on the list of dog breeders in New Jersey is "Furrylicious." Dog lovers will love Furrylicious, an adorable puppy shop & boutique located in Whitehouse Station. Visit the Furrylicious Puppy Nursery for a puppy experience like no other.
They specialize in beautiful purebred and mixed-breed puppies. Their focus is on toys & small breeds in a relaxed, intimate setting. There are also large breeds such as Labrador Retrievers and Goldendoodles available.
The breeders they use are professionals who are licensed and inspected by the USDA. Their babies enjoy constant attention, plenty of playtimes, and plenty of opportunities for socialization, and of course, they are fed only premium-quality food and treats from Furrylicious's small boutique store.
They strive to provide a luxurious destination where you will find the best puppies. You will be amazed when you walk through their doors, and they look forward to welcoming you.
Furrylicious Details
Puppies in New Jersey
Although puppies enjoy exploring their new environments, they also need to be protected during the critical first 30 days in their new homes. To keep your puppy safe, puppy-proofing your home is a necessary and straightforward step you can take. When puppy-proofing your home, you should do some essential things.
First, if you notice any apparent dangers in your home, make a note of them. Next, consider seeing your home from a puppy's point of view by getting down on all fours and crawling around. A puppy can reach coffee tables, low shelves, and items on the ground in your home.
It would help if you kept an eye out for things that a wagging tail can knock down or that can be chewed. You should remove any items you do not want to be chewed or that a puppy could swallow or break. There may be plants, sculptures, vases, food on pantry shelves, television remotes, and knickknacks.
Puppies can be harmed by chewing on wires on the ground. Chewing on electrical cords can cause oral burns and even electrocution. Elevate these wires out of your puppy's reach, hide them behind furniture so that your puppy can't reach them, or cover them with wire protectors from the home improvement store if you can't move the wires.
Ensure that any trash cans outside are heavy enough so that they can't be knocked over and have a secure lid. Munching on garbage can lead to gastrointestinal obstructions, vomiting, diarrhea, and even be toxic for a puppy.
How to Choose a Dog Breeder in New Jersey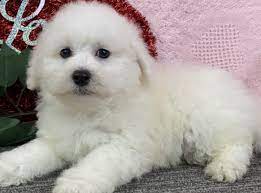 We highly recommend that you at least consider adopting a puppy or adult dog if you see thousands of unwanted dogs living in shelters. You can find details about your local shelters and rescue centers online.
To obtain a purebred puppy, however, you must find a reputable breeder. The critical thing to note is that a reputable breeder is not a puppy mill that produces high volumes of puppies but rather treats their breeding dogs like family members and treats them well.
During your visit, the breeder should encourage you to spend time with one or both parents. People, as well as other dogs, should be friendly to their parents. Their pups should have the same demeanor and be clean and energetic.
Where Do You Find a Dog Breeder in New Jersey?

The best place to begin your search is with a breeder who takes good care of their dogs. Ask friends, family, breed clubs, or training clubs for recommendations. If the breeder claims that their puppies are registered with the American Kennel Club, be sure to check that this is correct.
You'll also want to ask your breeder what type of registration your dog will come with. Some dogs are fully AKC registered, and you'll be free to breed or show your dog. Others are offered on limited registration, which means they're a companion animal with very good bloodlines!
Conclusion For The "Best Dog Breeders in New Jersey"
Finding the right breed is half the battle when it comes to choosing a dog. You can talk to these breeders about the temperament of their dogs and how to get started. For the best breeders in your area, these are the best businesses to start with.
For more guides similar to this list of dog breeders in New Jersey, you can check out:
Before you purchase a puppy from a breeder in New Jersey, you can learn more by watching "How to Talk with Dog Breeders" down below: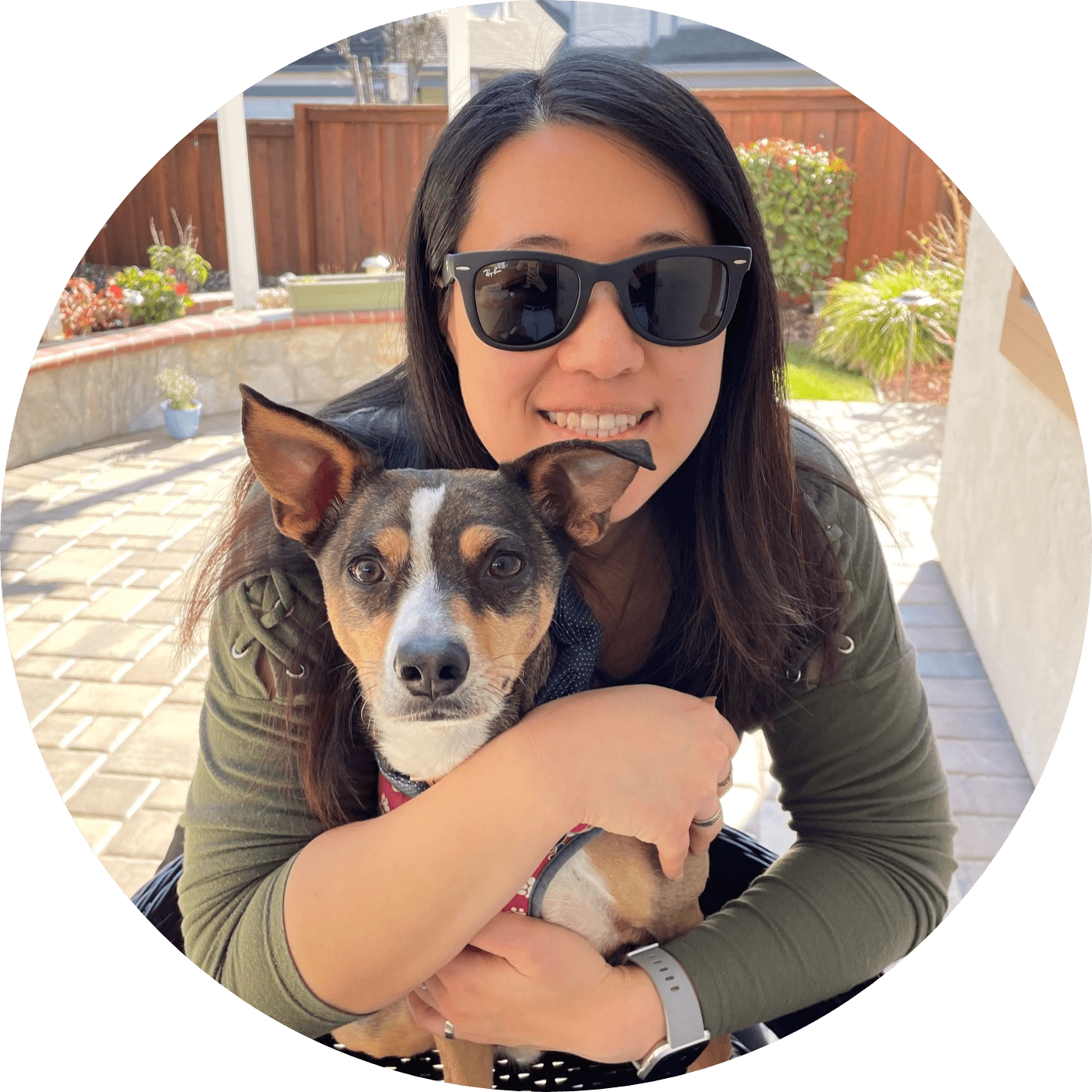 Dr. Sabrina Kong graduated from the Royal Veterinary College in England in 2016 and has been working at a small animal clinic in Northern California since then. She grew up in the Bay Area and got her bachelor's degree from Cal Poly San Luis Obispo. She also became a Certified Canine Rehabilitation Practitioner through a program at the University of Tennessee.
When she isn't in the clinic taking care of her four-legged patients, she enjoys traveling and trying new foods with her friends and her three-legged dog, Apollo. She adopted Apollo from her clinic when he was a puppy with numerous health issues. Dr. Kong truly cares about taking care of animals.