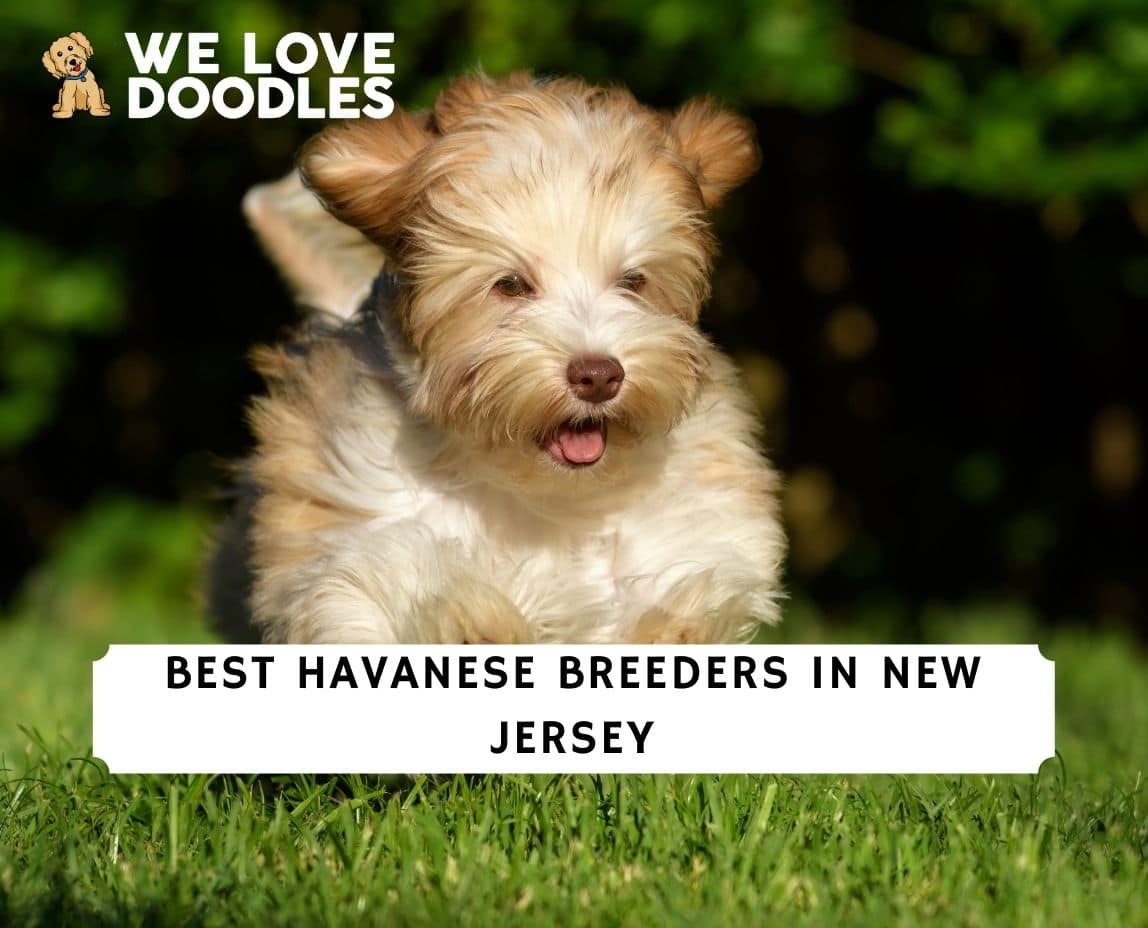 Here's what you need to know if you're searching for the best Havanese breeders in New Jersey. First, of course, there are a lot of dog breeds out there, but one of the fluffiest and most lovable is the adorable Havanese.
This dog breed is known for its amiable temperament towards other dogs' children and its open expression of love towards their families. You can't go wrong with choosing a Havanese puppy as your little best friend. Havanese, a breed native to Cuba, is fully grown to around 7-14 pounds.
They are a toy dog breed with long, thick hair and don't shed that much either, which is a big plus for anyone with a hair allergy. So if all this sounds good to you, then you can get your very own from one of the best Havanese breeders in New Jersey.
Choosing one of these breeders will ensure that the puppy is healthy and even potentially ready for dog shows. According to the AKC, Havanese dogs are the 24th most popular breed (2018).
Before scrolling down this list of Havanese breeders in New Jersey, you can check out other breeder recommendations: Best Vizsla Breeders in New Jersey and Best Husky Breeders in New Jersey.
How Much Should You Expect to Spend on a Havanese?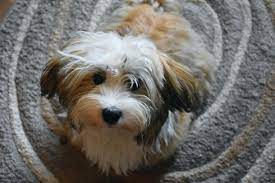 Regarding the average cost of a Havanese puppy, you can expect to spend around $1,000 to $1,500 (depending on where you live). However, if the puppy is considered show-quality, that cost can balloon to as high as $2,500, or even beyond if bred from a multi-champion pair of show-dogs.
This price is definitely on the more expensive side of puppies, especially for a toy breed. However, they are significantly cheaper than a Yorkie, which can run you as much as $10,000.
One major downside to this particular toy breed is that they are incredibly vocal, and their yips can quickly get on the nerves of even the calmest of people. Luckily, this can be addressed with proper training, which they are highly receptive to.
Havanese Puppies For Sale in New Jersey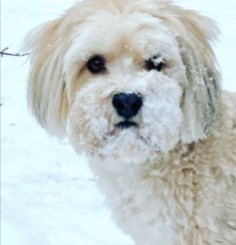 There are some breeders in the New Jersey area that deal in Havanese puppies. These breeders have been carefully analyzed for their history of breeding healthy puppies. You can be assured that any of these breeders will provide you with a healthy addition to your family.
Havanese Product Recommendations: Best Whitening Shampoos For Dogs and Best Dog Crate Alternatives.
1. PuppySpot's Havanese Puppies For New Jersey
Since you're searching for Havanese breeders in New Jersey, we highly recommend checking out PuppySpot for various reasons. PuppySpot is a dog marketplace where you can browse for available Havanese puppies from the comfort of your home in New Jersey.
All Havanese breeders on PuppySpot are strictly screened to ensure that your puppy will be safely shipped to your home in New Jersey. Before you continue searching for a Havanese puppy for sale in New Jersey, check out the link to the marketplace below.
PuppySpot Details
2. Harmony Havanese – Wayne, New Jersey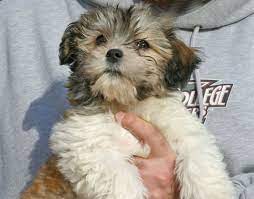 One of the most experienced Havanese breeders in New Jersey is Harmony Havanese, owned by Jeffrey Saltzman, who has shown these dogs in show competitions for over 30 years. Jeffery has been officially recognized by the AKC as a "Breeder of Merit."
He tests all of his dogs for the following, to which Good Dog reports an excellent level:
Hip Dysplasia (Definitive)
Eye Certification (CAER, Registered with OFA)
Cardiac Evaluation (Registered with OFA)
Patellar Luxation (Registered with OFA)
Congenital Deafness (BAER, Registered with OFA)
This breeder's price for a Havanese falls in the range of $2,500 to $3,500, so it is definitely on the high end of the cost spectrum. This is expected with Jeffery's show dog history spanning those thirty years and nine historical front-runners.
Harmony Havanese is a part of the AKC and the Delaware Valley Havanese Club. The biggest downside to this breeder is that he doesn't regularly breed litters – You'll need to contact him to determine when he plans to breed his next litter.
Harmony Havanese Details
3. Roselynn Havanese – New Egypt, New Jersey
Next up on the list is Roselynn Havanese, owned by Betty Mccaughey and located in New Egypt, New Jersey. This breeder maintains a 5-star rating on Facebook and has plenty of customer testimonials to back her.
Roselynn Havanese is AKC registered, and Betty raises the puppies within her own home. Many of her customers rave about how friendly and playful the puppies are, and none of them mention any dissatisfaction with their purchase.
Now, there isn't any history of any show quality dogs mentioned if you care about that, so dogs purchased from this breeder might fall short of the show standards. However, if all you care about is getting a happy, healthy addition to your family, then Roselynn Havanese is for you.
Roselynn Havanese Details
4. Spring Meadow Havanese – Oxford, New Jersey
Third on the list is Spring Meadow Havanese, owned by Ann Lewis, who has 11 years of breeding experience. Currently, she is not selling any puppies outside of her circle due to Covid-19 Considerations. Still, she maintains a 5-star rating on her Facebook page from happy Havanese owners she has done business with in the past.
Regarding health checks she runs – breeding dogs are tested for Hip Dysplasia (Preliminary), Patellar Luxation (Registered with OFA), Eye certification (CAER, Registered with OFA), and are tested for congenital deafness (BAER, Registered with OFA).
These checks ensure that the puppies that are born are healthy and won't inherit any of these issues. Puppies are held for a minimum of ten weeks after birth before going home with their new families.
Spring Meadow Havanese Details
5. Bonita Havanese – Saugerties, New York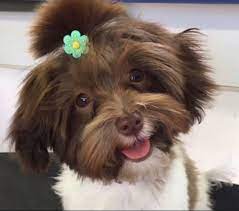 Finally, we have Bonita Havanese, owned by Patricia, which is a bit of a trek to get to, given that it is located in New York. It's about a two-and-a-half-hour-long ride by car, depending on where in New Jersey you call home.
However, there currently aren't that many Havanese breeders in New Jersey, so if the first two options don't work out for you in terms of availability of the best Havanese breeders in New Jersey, or price, then you'll need to travel if your set on purchasing this breed of dog.
Bonita Havanese has an interesting history – it used to be called "Blossom Havannaese," which was featured on Animal Planet's Too Cute Puppies for the Havanese breed. As for why they changed the business me, that is a question.
Still, it is interesting that this particular breeder was featured on National television. This breeder only has a select few litters every year, so you'll need to contact them to determine puppy availability. They are AKC Registered, and annually CERF tests their adults.
When you purchase a puppy from them, you are required to sign a contract stating that your dog will live indoors, never outdoors. This is because Havanese dogs have thick fur that causes them to overheat easily, and it can be dangerous to their health if they are kept outdoors.
Bonita Havanese Details
Conclusion For "The Best Havanese Breeders in New Jersey"
Havanese are one of the most friendly Toy breeds out there. They are good with other dogs, good with kids, and extremely affectionate towards their family.
All around, this makes them a solid choice for anyone living in New Jersey, especially considering the pet restrictions in place at many apartments preventing medium or large dogs.
Just be aware that they do need quite a bit of attention, as they are firmly attached to their families and want nothing more than to cuddle by your side contentedly and enjoy their daily playtime.
If you've been on the fence about a Havanese puppy of your own, hopefully, some of the information contained here helped you come to a decision. The breeders here don't have any puppies available? Try some of these breeders in nearby states.
For more guides similar to this list of Havanese breeders in New Jersey, you can check out:
Before you purchase a Havanese puppy from a breeder in New Jersey, you can learn more about it by watching "Havanese – Top 10 Facts" down below: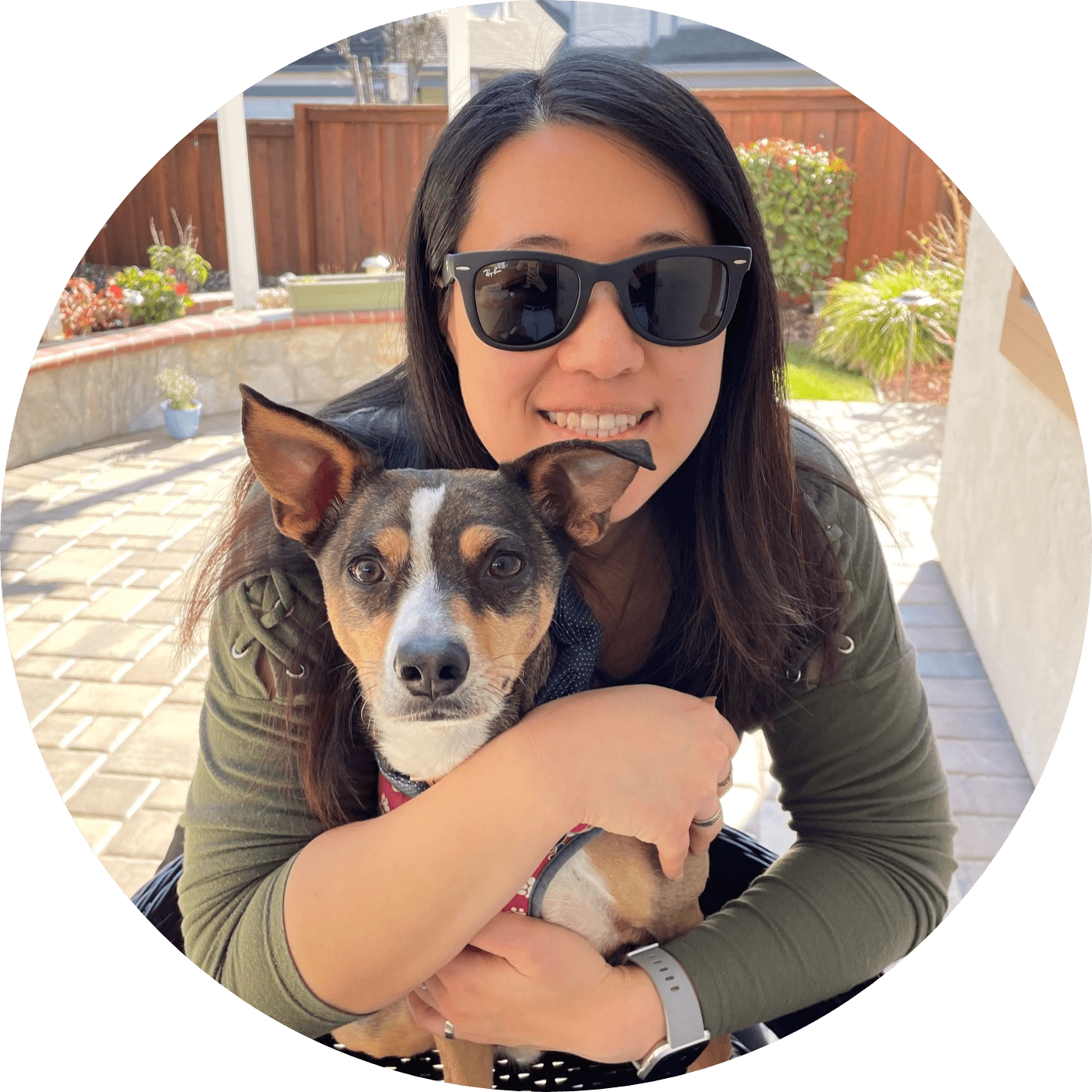 Dr. Sabrina Kong graduated from the Royal Veterinary College in England in 2016 and has been working at a small animal clinic in Northern California since then. She grew up in the Bay Area and got her bachelor's degree from Cal Poly San Luis Obispo. She also became a Certified Canine Rehabilitation Practitioner through a program at the University of Tennessee.
When she isn't in the clinic taking care of her four-legged patients, she enjoys traveling and trying new foods with her friends and her three-legged dog, Apollo. She adopted Apollo from her clinic when he was a puppy with numerous health issues. Dr. Kong truly cares about taking care of animals.