When looking for a playful and fun dog, a Havanese can make a great addition to your family. Native to Cuba, these puppies are known for being cheerful and playful as they play and cuddle with their family.
We understand that one of the hardest and most important decisions when purchasing a puppy is finding reputable Havanese breeders in New York. A good breeder will sell you a healthy and happy puppy that will live for many years. Since the Havanese dog breed tends to live for over 13 years, you're going to want to do your research to find one that is reputable. We're here to help you find a healthy Havanese puppy in New York.
Other articles you might like: Labrador Breeders in New York and Corgi Breeders in New York.
Havanese Puppies for Sale in New York
As you move forward in welcoming a Havanese puppy into your life, start by researching reputable and well-known breeders in your area. In New York, you may have several options of local breeders that specialize in Havanese dogs. We also noticed that there were several puppy mills and backyard breeders that you should avoid.
As you look into breeders, be sure to be deliberate in reading reviews, asking questions, and developing trust in a quality breeder that has you and breeding dogs in their best interest.
To help you get started in your search, here we share some of the top Havanese breeders in the New York area. You'll find a brief overview of the breeder as well as some contact information if you're interested in learning more about their availability and adoption process.
1. Joyful Havanese Puppies New York
With experience working with several different dog breeds, the team at Joyful Havanese have a passion for breeding and sharing these beautiful dogs. They prioritize the quality and care in breeding their dogs which produces healthy Havanese puppies.
All this breeder's Havanese puppies in New York are raised right in their own home, which provides ideal opportunities for socialization and intentional care. They get to enjoy life with children both old and young so they're ready to join their own forever family. You can see a large collection of photos and information about their breeding dogs and past litters of puppies.
When their Havanese puppies are ready to join new families, they come with a 26-month health guarantee against genetic health concerns. Those interested in purchasing a puppy from Joyful Havanese Puppies can reach out the Blair and Mary Beth Powley by phone or by using their contact form online.
Havanese Breeder Details
2. Havanese New York
At this small breeder, the focus is on the health and well-being of the Havanese puppies. With over 20 years of experience, the team at Havanese New York have been caring for and loving on Havanese puppies for virtually all of their life. Dogs are raised in a loving and caring environment right from birth.
Their website shares pictures of past litters and parent Havanese dogs, as well as when the next litter is scheduled. Puppies purchased from Havanese New York come equipped with microchips, medical records, required vaccinations, and much more. They also come with a one-year health guarantee as long as the puppy is taken to a veterinarian shortly after purchase.
If you're interested in learning more about their purchase process or their availability, you can reach out to the breeder via email or by phone. Havanese New York is located in Long Island, New York.
Havanese Breeder Details
3. Accent Havanese NY
Located on a 10 acre stretch of land, the team at Accent Havanese breed and raise beautiful puppies for loving families. They prioritize quality and care as they breed their dogs with a dedication to meeting purebred standards. All dogs are health tested and evaluated prior to breeding.
The breeders are members of the Havanese Club of America and are registered by the American Kennel Club. The owners have years of experience in showing and judging dogs so they know a quality dog when they see one!
You can view photos of breeding dogs as well as past litters online, so you know what to expect with your new Havanese puppy in New York. If you're interested in purchasing a puppy from Accent Havanese, you can reach out to them via phone or email. This breeder is based out of Arcade, New York.
Havanese Breeder Details
4. Peace Love Havanese New York
Find quality and happiness with the Havanese puppies bred from Peace Love Havanese. All adult dogs are health tested and the breeder is inspected by the American Kennel Club, so you know they are committed to quality.
These Havanese puppies for sale in New York are raised in a home environment and are given loads of care and attention as they grow and learn. They focus on the health, temperament, and overall appearance of the Havanese puppy. The puppies from Peace Love Havanese were even featured in a clip from Animal Planet that you can check out.
Litters are scheduled throughout the year so it's important to inquire about availability and their waiting list status before moving forward. You can find them in Woodstock, New York.
Havanese Breeder Details
5. Bonita Havanese NY
Puppies at Bonita Havanese are bred with care, love, and quality. They're raised to be easily trained by and affectionate with their forever families. They've also been featured on Animal Planet's series "Too Cute Puppies."
The Havanese puppies come equipped with up-to-date vaccinations, deworming treatments, and a full check by a veterinarian. You'll get all the records for those procedures. They also come with a one-year health guarantee against congenital health issues.
If you're interested in purchasing a puppy, you can reach out to them for an initial interview to determine your interest and what kind of puppy will be the best fit for you.
A deposit is required to secure your spot on a current or upcoming litter.  Upon picking up your Havanese puppy, you'll sign a puppy contract and health guarantee that outlines exactly what you can expect in raising and caring for your puppy.
Havanese Breeder Details
6. Royal Flush Havanese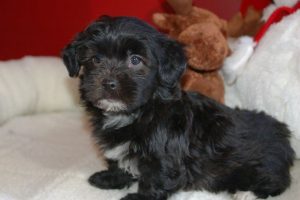 Specializing only in the Havanese dog breed, the team at Royal Flush are experienced and knowledgeable about best practice in caring for this specific breed. They are dedicated to providing the highest quality puppies in relation to health, appearance, and overall well-being.
With their commitment to quality, they offer both a two-year health guarantee or, alternatively, a 6-year health guarantee for those who follow a specific dietary routine. In addition, the experienced team also can provide support and resources as you continue to raise your Havanese puppy.
While they have locations in both Rhode Island and Florida, the breeders are able to deliver or have you pick up your puppy if you're in New York. If you're interested in purchasing a puppy, you can begin the process by completing an application. On this questionnaire, you'll share more about you as a dog owner as well as what kind of Havanese puppy you're interested in.
Havanese Breeder Details
More Information About Havanese Puppies in New York
The Havanese is considered to be in the toy group and can be on the smaller size of dog breeds. They typically only reach a height of between 8.5 and 11.5 inches tall and a weight between 7 and 13 pounds. Due to their small size, they can be expected to live between 14 and 16 years old.
Havanese have a curled-over tail and have long hair for a coat. These coats are silky and smooth and require daily grooming to prevent any tangles from growing.
They shed only occasionally and can be helped by regular bathing and brushing. Their long hair also provides the opportunity to do a lot of fun things with their air including cording the coat or clipping it very short for ease. Additionally, the Havanese small size and colorful coats make them beautiful dogs worth consideration.
These adorable dogs are also known for being highly social and outgoing. Havanese love being around people and are eager to serve, which makes them fairly easy to train. Socialization as a puppy is a key part of developing a well-behaved and thriving Havanese puppy.
While they do require a moderate amount of exercise, it's important not to push them too much as they are a puppy. Their small size may put a limit on how much activity and playtime the Havanese can take. With their need for attention, they can do well in both a house or apartment setting, so long as they are around people on a frequent basis.
For active and fun-loving families, this small Havanese can be a great option for a puppy especially if you live in New York. If you're considering adding a Havanese into your life, a great next step is to research local breeders in your area to determine where and how you can purchase your own Havanese puppy.
Conclusion for Havanese Breeders in New York
If you're looking for a lively, fun-loving, and adorable puppy, the Havanese may be a perfect fit for you. Once you're ready to welcome one home for yourself, find a reputable breeder in your area. This is will require a significant amount of research, but hopefully our list helps you narrow down your choices to find a puppy that matches what you and your family are looking for.
Be sure to ask about availability, deposit information, and other helpful insights as you make your decision in purchasing a Havanese puppy in New York. Owning a dog will be one of the best experiences you'll ever have!
Other articles you will like: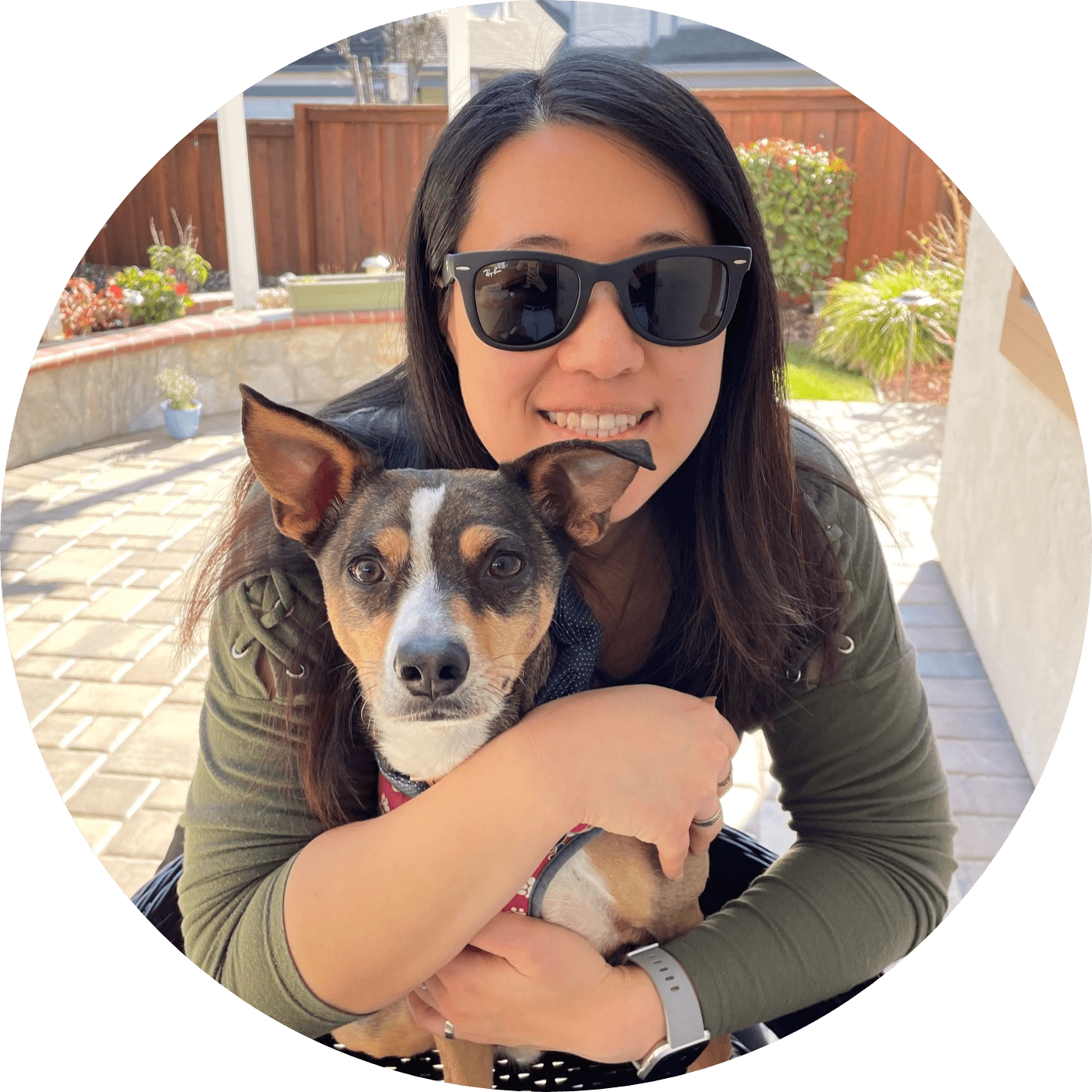 Dr. Sabrina Kong graduated from the Royal Veterinary College in England in 2016 and has been working at a small animal clinic in Northern California since then. She grew up in the Bay Area and got her bachelor's degree from Cal Poly San Luis Obispo. She also became a Certified Canine Rehabilitation Practitioner through a program at the University of Tennessee.
When she isn't in the clinic taking care of her four-legged patients, she enjoys traveling and trying new foods with her friends and her three-legged dog, Apollo. She adopted Apollo from her clinic when he was a puppy with numerous health issues. Dr. Kong truly cares about taking care of animals.