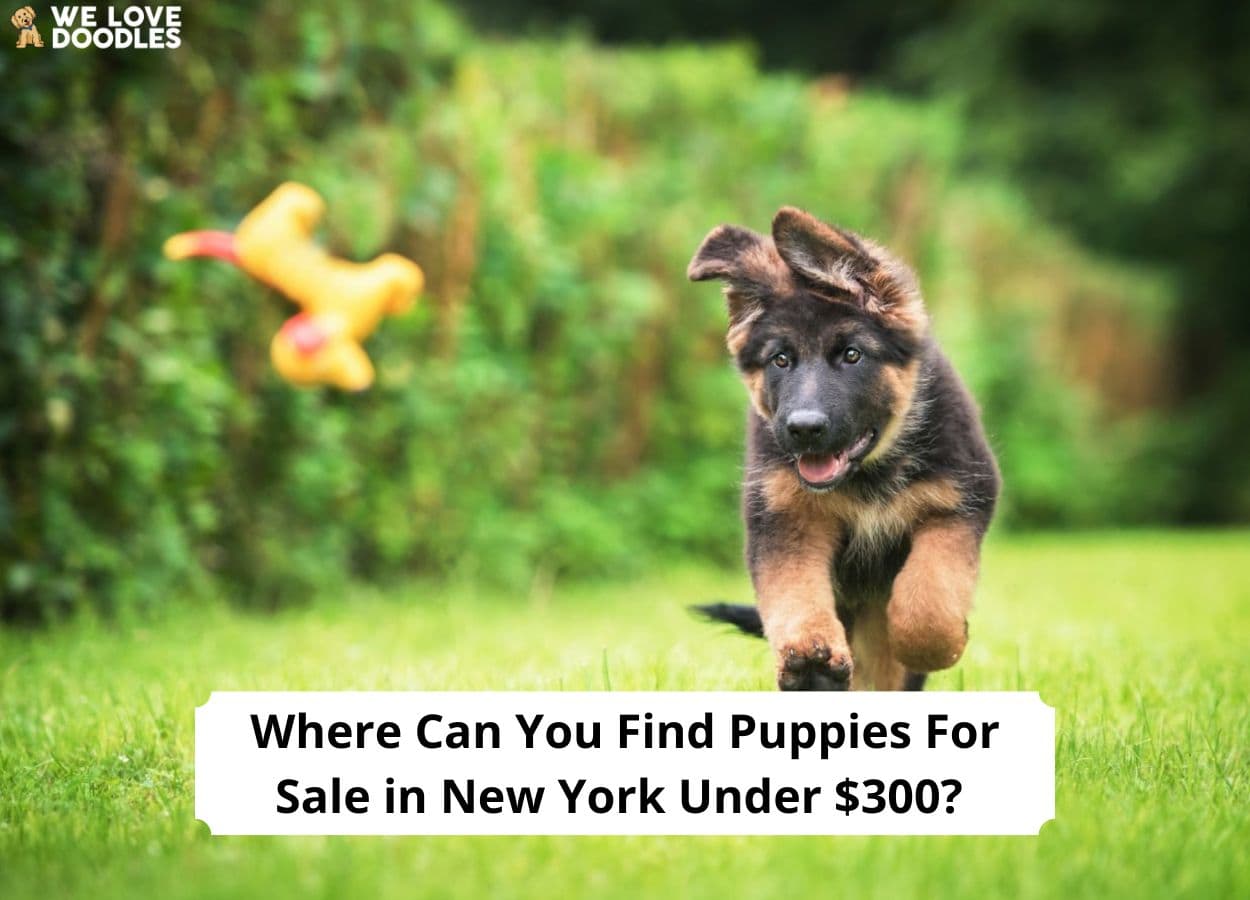 The search for affordable puppies has significantly increased in recent years. That is because buying a puppy from a breeder is expensive. Puppies from breeders are costly because they spend a lot of money to produce and raise them.
People have always looked for ways to cut costs when getting a puppy, which has increased the search for free or affordable puppies. If you are looking for puppies for sale in New York under $300, we created this article to point you in the right direction.
We advise you to take your time and be patient during your search, as not all affordable puppies out there are worth bringing home. You want to ensure you get your puppy from a reliable source, so you won't have to worry about undisclosed underlying health conditions.
To help make your search easier, we have outlined some of the best places to get a puppy for under $300 in New York. keep reading to see our recommendations.
Before you scroll further down this guide, check out these other dog-related articles: Best Yorkie Breeders in New York and Best French Bulldog Rescues in New York.
Where to Get Puppies for Under $300 in New York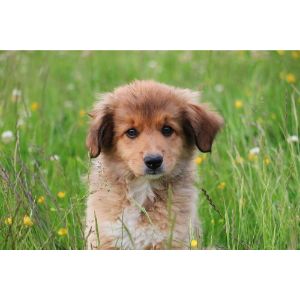 1. Ask Your Close Network
Your family and friends should be your first point of call when looking for recommendations. Your close network is one of the best places to start your search for a free puppy. Close friends and family are an excellent referral system, as you can rely on them for good recommendations.
They might not have puppies for sale but might know someone with a litter of puppies for sale. You can ask your friends, family, neighbors, or colleagues if they know anyone selling puppies within that price range.
2. Marketplaces
You should extend your search to marketplaces, as you can find many affordable puppies. Online marketplaces are not only for listing houses, clothes, shoes, phones, computers, or furniture. These platforms are also used for listing services, jobs, and "puppies for sale.".
Marketplaces have tons of listings for dogs and puppies of all breeds and sizes for sale. Fortunately, there are many marketplaces in the United where you can buy any puppy of your choice, with listings from every state.
Since you're dealing with a tight budget, we recommend limiting your search to only listings in New York to avoid transportation or shipping fees. We also advise you to be cautious when dealing with sellers on open marketplaces (platforms where you deal directly with the seller), as not everyone might be genuine.
Facebook Marketplace is one of the top options to explore. It is created by one of the largest tech companies – Facebook. You can access Facebook Marketplace with your Facebook account. On the marketplace, search for puppies in New York and filter the result by price. This platform also allows you to reduce your search results to a specific range within your location.
Greenfield Puppies is an online marketplace dedicated to only pets. You can find dogs and puppies of all ages, sizes, and breeds on the platform. Puppies on this platform are sold for as low as $100
PuppySpot is another marketplace dedicated to pets only. The platform features puppy listings from vendors across the United States.
3. Craigslist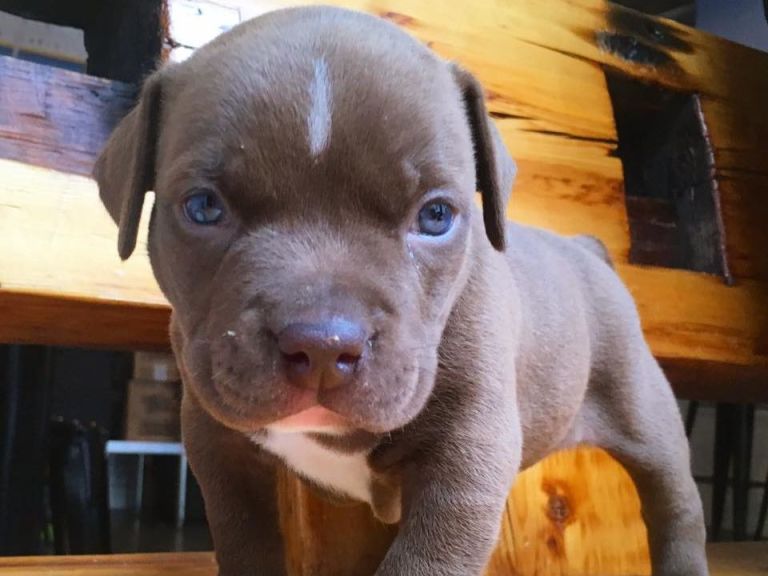 Craigslist is a top-rated online platform in the US. It is used for listing services, products, houses, jobs, and more. Rescue organizations, breeders, and individuals across the United States also use it to list pets for sale or adoption.
Whether you're looking for cheap or free puppies, Craigslist is one of the top platforms to explore. Search for "cheap puppies in New York" or "puppies for sale in New York" and browse through the result to find a suitable option.
When you find a puppy within your budget, contact the user who posted the ad to get more information about the pet. Ask about the pet's health, sex, age, training level, and other vital things. Make sure you don't disclose personal information or send the user money before meeting and seeing the puppy.
4. Social Media
You can leverage social media platforms like Facebook, Twitter, and Instagram when looking for affordable puppies. Search for dog groups on these platforms and ask if anyone has puppies for sale under $300.
Many pet owners often use these groups to sell or rehome their puppies and dogs. We recommend dealing with only sellers in New York or surrounding states. You can also use hashtags to find affordable puppies on these platforms.
5. Pet Rescue Organizations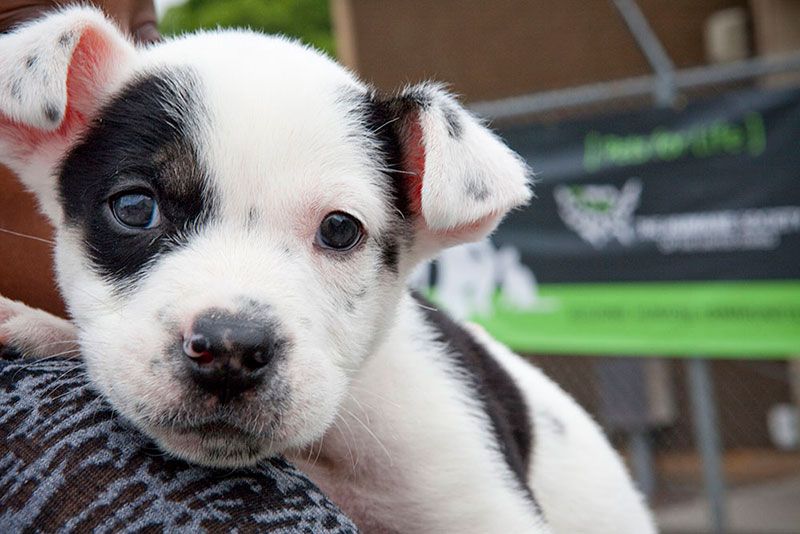 By getting a puppy from a rescue organization, you're saving costs and a pet's life. Here are some top rescues in New York to find puppies for under $300.
Social Tees Animal Rescue
Whether you're looking for a small, medium, or large breed puppy for under $300, Social Tees Animal Rescue has got you covered. This rescue team is 100 percent dedicated to helping animals across the state and placing them in loving, caring homes.
Social Tees Animal Rescue is a non-profit, no-kill rescue organization that saves and rehomes homeless, stray, abused, abandoned, neglected, and surrendered dogs, puppies, and cats.
It is a foster-based rescue organization, meaning all its rescued animals are placed in foster homes across New York City.
Ensuring access to extensive vet care and their pets' well-being are their top priorities. Another thing they are very good at is matching their puppies and dogs to suitable families.
Proper assessment is conducted on all potential applicants to ensure they are suitable for the pets they want to adopt. All applicants are interviewed, and a home visit is performed to ensure they can meet the pets' needs for life.
Social Tees Animal Rescue Details:
Animal Haven
Our search for the best places to get puppies in New York for under $300 also led us to Animal Haven. Animal Haven is a renowned rescue organization made up of dedicated volunteers who are passionate about helping animals and would also go the extra mile to see the pets have a good life.
It is a non-profit rescue team that finds homes for lost, abused, neglected, abandoned, and surrendered dogs, cats, puppies, and kittens. They help pets in crises and provide behavior intervention when needed to help increase their chances of finding forever homes.
Besides medical help, this team ensures the rescued pets are mentally, emotionally, and behaviorally stable before listing them for adoption. Animal Haven was founded in 1967, and the organization has moved from one team of volunteers to another until this day.
Animal Haven Details:
Heart Rescue Group
Heart Rescue Group is another non-profit organization that rescues and rehomes puppies and needy dogs. The rescue group was founded in 2010 by co-founder Toni Roman when he was impressed and inspired by the work of another pet rescue in the community.
Since 2010, Heart Rescue Group has saved many pets and placed them in loving forever homes where they will be cherished and cared for like family members. Toni and his team are 100 percent committed to taking pets off the streets and high-kill shelters in New York.
After the rescue, the team arranges for the pets to be examined and vaccinated by a professional vet. They test the puppies and dogs for various health issues to ensure they are healthy and sound.
Dogs and puppies diagnosed with any health condition are treated immediately. Surgeries, dental care, heartworm tests, and preventative medications are part of their vet care program. Their goal is to ensure the dogs and puppies are healthy and sound before leaving for their forever homes.
Heart Rescue Group Details:
BARC
BARC is a registered, non-profit rescue team that ensures the safety and well-being of sick, injured, abandoned, neglected, and abused puppies, dogs, and cats. They take these pets off the street and high-kill shelters and provide them with a safe haven until they find their forever homes.
While in a safe haven, the pets are treated with the utmost care and given premium quality pet food. This rescue organization was founded in 2015 as a safe temporary home for rescue pets who need protection, comfort, and love.
BARC Shelter is located in Brooklyn, NY, but they have foster homes across the state. Pet lovers from all over the state and surrounding states also come to this rescue team for affordable yet healthy and happy puppies.
BARC Details:
Conclusion For "Where Can You Find Puppies For Sale in New York Under $300"
There are many great places to get a puppy for under $300 in New York. However, you must be careful during your search, as not all sources might sell cheap puppies for a genuine reason. Listed here are some of the most effective methods of getting affordable yet healthy and happy puppies. We recommend you meet and spend time with the puppy before finalizing the adoption.
If you find this guide, "Where Can You Find Puppies For Sale in New York Under $300," informative and helpful, you can check out these other dog-related articles from our team:
Before you find a puppy for sale in New York under $300, you can learn more about taking care of your dog by watching "How To Take Care of Your Dog" down below:
Garrett loves animals and is a huge advocate for all Doodle dog breeds. He owns his own Goldendoodle named Kona. In addition, he volunteers at the Humane Society of Silicon Valley, where he fosters dogs and helps animals. Garrett enjoys writing about Doodles and believes that dogs can teach humans more about how to live than humans can teach a dog.
Why Trust We Love Doodles?
At We Love Doodles, we're a team of writers, veterinarians, and puppy trainers that love dogs. Our team of qualified experts researches and provides reliable information on a wide range of dog topics. Our reviews are based on customer feedback, hands-on testing, and in-depth analysis. We are fully transparent and honest to our community of dog owners and future owners.