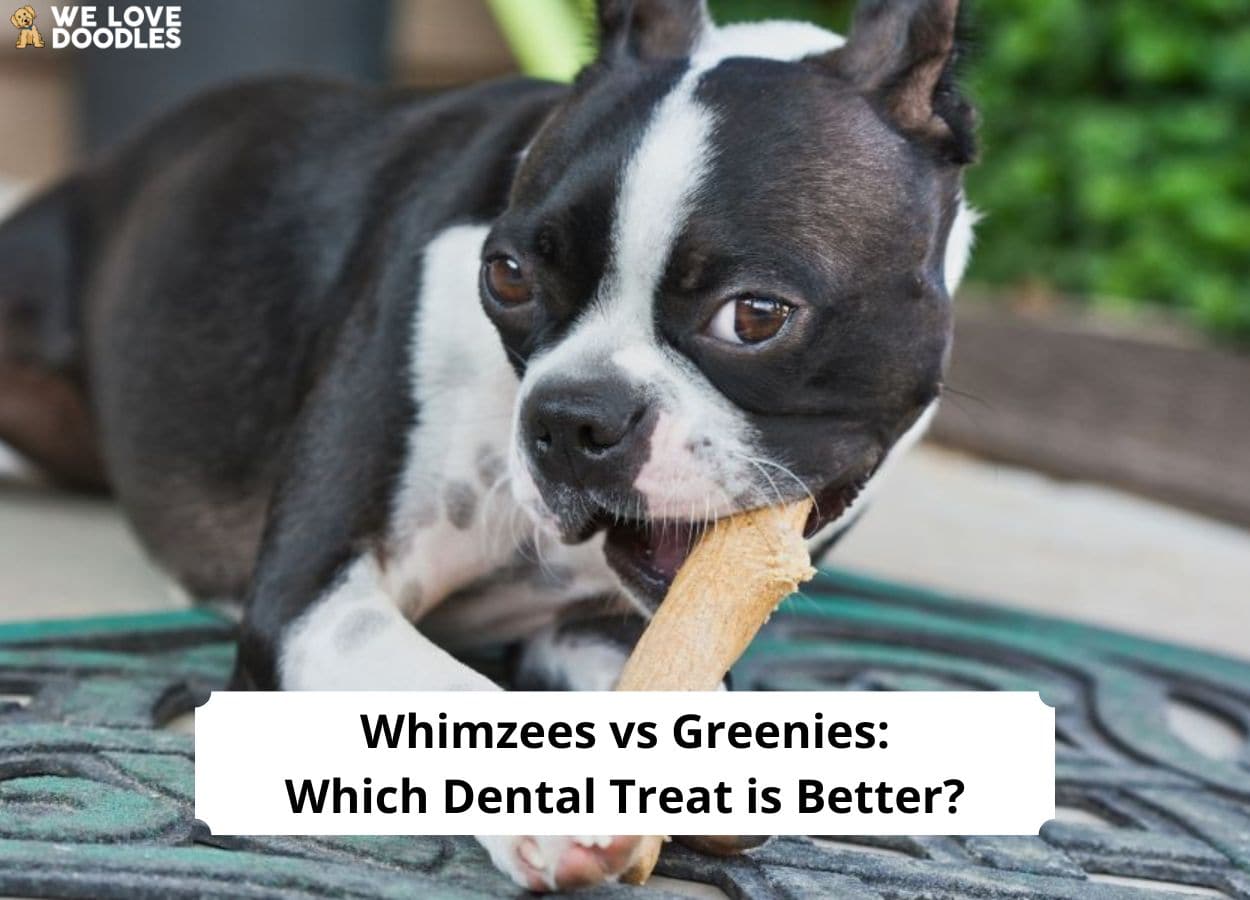 Whimzees and Greenies are both well-liked canine and feline dental treats. By reducing plaque and tartar buildup, they aim to help clean teeth and freshen breath. We've created this Whimzees vs Greenies review to help you figure out which product is right for your pet.
Both products are positioned as healthy alternatives to conventional treats that could be heavy in sugar and additives. They claim to be incredibly helpful in boosting oral health.
Comparing the two brands, Greenies definitely comes out on top. This is because the formula used to manufacture Greenies prioritizes the health and well-being of dogs.
As such, it has few side effects and great nutritional value. Apart from that, Greenies use all-natural ingredients that are good for our dogs.
Before reading this guide, "Whimzees vs Greenies," check out: Trader Joe's Dog Treats: B.I.Y. Dog Biscuit Mix Review! (2023) and Chippin Review: Dog Treat & Food Benefits! (2023).
How to Pick the Best Dental Dog Treat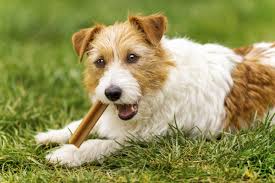 Whether you're weighing Greenies vs Whimzees or are curious about other brands, when shopping for canine dental treats, there are several considerations to keep in mind.
To begin, thoroughly examine the product's contents list to ensure there are no dangerous additives that might aggravate your dog or interfere with its diet. This is crucial for dogs with food intolerances or allergies. The next step is to confirm that it will work as intended.
At the absolute least, it must be free of toxic ingredients, not harm your fur baby in any way, effectively clean your pet's teeth and gums, get rid of plaque and tartar accumulation, and freshen your dog's breath. These are the bare minimum standards that dental dog treats should satisfy. You can also consider hardness, texture, design, and the company's range of options.
The FDA or the Veterinarian Oral Health Council's authoritative assessments of dental dog treats may be helpful in addition to your own research. You may choose the brand that will be best for your dog by carefully weighing these and other factors.
Whimzees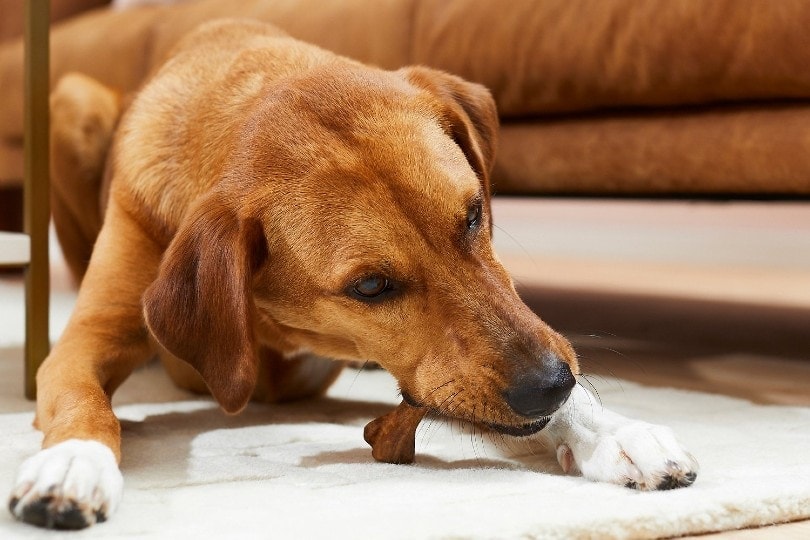 Whimzees is an all-natural, once-daily dental treat that doesn't include any artificial chemicals or GMOs. In fact, the Non-GMO Project has validated the brand Whimzees.
These treats will freshen your pet's breath while reducing plaque and tartar to the gum line. They also feature a restricted number of ingredients to ensure your dog's wellness.
Effectiveness
As was previously noted, Whimzees are available in a range of designs all intended to help your dog's dental hygiene. Along with the typical star sticks, there are other animal figures like the alligator and hedgehog and flavored sticks like vegetables or sausage. They also offer bone-shaped treats.
This treat is designed to remove plaque and tartar buildup from your dog's teeth all the way down to the gum line. It also aids in breath freshening, although it is less successful at brightening your dog's smile. As these treats are difficult to digest, you should feed your pet one of them every day along with water.
Additionally, you should be aware that dogs younger than nine months old should not consume these treats. The Veterinary Oral Health Council has authorized Whimzees.
The majority of treats have been made to fit comfortably in your pet's paws, but you should be aware that some of the risks include little parts that might come loose and provide a choking hazard. Please be aware that these treats must be stored in a sealed container; otherwise, they might spoil quickly.
Ingredients
Whimzees are made with all-natural ingredients and are a Limited Ingredient List product. They contain fewer components than other brands to prevent your dog from consuming anything harmful to its health.
Additionally, the recipe for these dental chews is non-GMO and free of any artificial additives or animal products. These are the primary components: potato starch, glycerin, powdered cellulose, lecithin, malt extract, and yeast.
Whimzees also use additional, less concentrated components in their mix even though these are not the major ones. Let's examine some of these:
Alfalfa
It is a low-cost alternative to proteins derived from beef. It has the potential to limit the amount of vitamins and minerals your dog can absorb.
Sweet Lupine Meal
Sweet lupine meal is another substitute. In this case, it's used in place of protein-adding soybeans.
Annatto
The color of the treat comes from an ingredient called annatto extract, which is the only natural food coloring that can trigger significant allergic responses in your pet, including seizures.
Paprika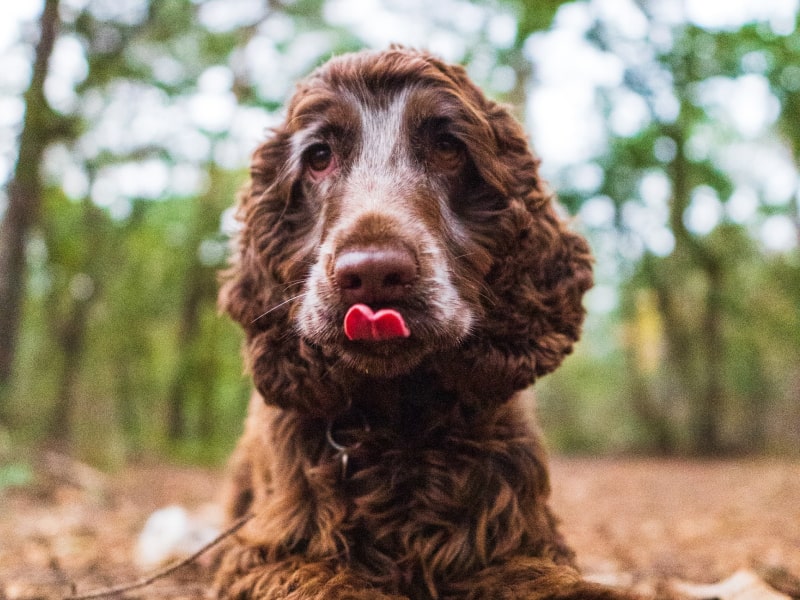 This spice is used as a color and a flavor. Although this can irritate your dog's eyes, throat, and skin, it is not as hazardous in amounts this low.
Calcium Carbonate
The snacks' texture is improved with the aid of calcium carbonate. This is one of the key chemicals in Tums; it can aid in improving the dog's digestion and calming an upset stomach.
Clove Bud Oil
In small amounts, this substance can be useful and medicinal for your dog. Unfortunately, it may be dangerous in large doses, but in this case, it is the least effective ingredient in the recipe.
You'll note that Whimzees dental treats are plant-based and don't include any artificial components in their recipe. Even though not all naturally occurring recipes are beneficial for your pet, the vast majority of the ingredients in this recipe are.
Another factor that should be mentioned is the amount of nutrients contained in the goodies. One of the unfortunate drawbacks is that it has a low amount of protein. The snack only includes 1.10% crude fiber because it does not contain any meat as other snacks do.
Despite this, it has an impressively healthy fiber content of 13.7%, a minimum fat level of 2.3, and a maximum fat content of 4.0. The calorie count represents the entire product and varies by treat.
Pros & Cons
In order to present you with a quick summary, let's look at some advantages and disadvantages of these dental snacks:
Pros
Whimzees dental chews are made with components that are safe for canines to consume because they are all-natural and vegetarian.
They are designed to aid in the cleaning of teeth and to reduce the formation of plaque and tartar, which can lead to improved dental health and more pleasant breath in your dog.
It has been reported by a number of customers that their dogs are particularly fond of the flavor of these chews, which improves the possibility that their canines would take them on a regular basis.
Because they are available in a variety of shapes and characteristics, you have the option of choosing the one that is most suited to the breed and size of your dog.
Cons
Whimzees dental chews have been criticized by several customers for causing their dogs to experience gastrointestinal distress, including vomiting and diarrhea.
Even if they could be helpful in cleaning your dog's teeth, you shouldn't rely on them to take the place of your regular visits to the veterinarian for dental exams and cleanings.
They may be on the more expensive end of the spectrum compared to other dental chews now available on the market.
Greenies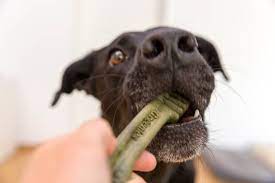 Greenies are among the most well-known dental snacks available. They are shaped like tiny toothbrush bones that remove tartar and plaque from your dog's teeth and gums. Additionally, they whiten smiles and freshen their breath.
Effectiveness
Depending on the size of your dog, Greenies come in various sizes. You may get them in big, medium, tiny, or small sizes, and they come in a variety of formulas for weight control, aged care, and grain-free diets, depending on the specific requirements of your dog.
Additionally, they come in a variety of flavors and provide a few additional choices, including their Pill Pockets for hiding medications and their multi-day treats that freshen breath.
Greenies are a once-daily dental treat authorized by the Veterinarian Oral Health Council. They are produced in AAFCO-approved facilities and contain an all-natural recipe.
But you should be aware that these treats could be more difficult for your pet's stomach to break down. Watching your dog as it consumes the treat is advised since it can potentially be a choking hazard.
Ingredients
There are no artificial components in the all-natural recipe for Greenies. That said, the exact formula may change based on the type of treat you select. We've included a handful of the main components that are present in all recipes below.
Wheat
Wheat is a common element in nearly all Greenies treats. Additionally, it is listed first on its labeling, indicating that it is the formula's most concentrated constituent. Many dogs struggle to properly digest wheat and other grains.
Additionally, a lot of dogs have gluten sensitivities. But Greenies does have a grain-free alternative, so that's one exception to the norm.
Powdered Cellulose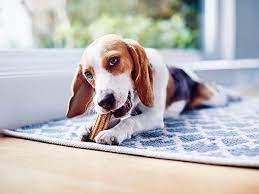 Another concentrated component in the mix is used to give the treat its shape and keep its volume. Minerals derived from plants called cellulose have various advantageous properties. However, the powdered cellulose used in the majority of pet treats is not of the highest caliber. In fact, it is frequently created from wood or wood shavings, such as sawdust.
Potassium Iodide
This is an essential component for your pet's metabolism and general health. The majority of Greenies treats contain this dietary supplement, which also aids in the production of thyroid hormones.
Biotin
Greenies dental treats include biotin, another crucial ingredient. This all-natural supplement aids in the absorption of additional vitamins and minerals that your dog needs to stay strong and healthy.
Choline Chloride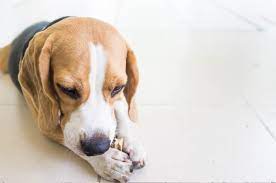 This ingredient is essential since it is a component of the vitamin B complex. However, since this chemical is water-soluble, it's essential to think about how it is incorporated into the recipe. Without going into great detail, we can see that your dog will benefit from these dental treats.
We also want to discuss the nutritional content of Greenies Dental Treats, much like we did with Whimzees. These snacks include an exceptional 30% protein. This can increase your pet's daily dietary crude protein requirements in addition to providing them with energy.
Pros & Cons
Check out these advantages and disadvantages to complete our Greenies vs Whimzees evaluation.
Pros
Greenies are designed to help with dental cleaning and breath freshening for your dog.
Greenies are viewed as a pleasant treat by many dogs that enjoy their flavor.
Using Greenies on a regular basis may help your dog's teeth become less plaque and tartar-covered.
Cons
Greenies may cause gastrointestinal distress in certain dogs, including vomiting and diarrhea.
Compared to other dental treats or chews, Greenies can be pricey.
The ingredients in Greenies might cause allergies in some pets.
Final Verdict
Greenies is a clear winner in our eyes, even though the decision about dental treats for our furry companions depends on personal preference and experiences. It works as intended, has few side effects, and contains only natural, beneficial ingredients to ensure that the dog's body reacts favorably to it.
Frequently Asked Questions
Do vets actually recommend Greenies?
Due to the treats' natural ingredients and effectiveness in cleaning tartar and plaque, veterinarians recommend Greenies for dogs. Ask your vet about your own dog's unique nutritional and dental needs. 
Are Greenies being discontinued?
Although certain products like Aging Care Greenies aren't always available on store shelves, Greenies are not being discontinued.
Should dogs have Greenies every day?
Feeding your dog one Greenies treat per day is acceptable. That said, since there are different products for different dog sizes, you may want to buy a weight-appropriate treat for your dog.
Conclusion for "Whimzees vs Greenies"
We understand how much your dog means to you. It's crucial to look after its medical needs. We also recognize how challenging it may be to discover the ideal dental treatment, which is why we wanted to provide you with as much information as we could on these brands. Our preferred dental treats are Greenies, but you may find that your dog prefers Whimzees. Ultimately, the decision to buy Whimzees vs Greenies is one that should be made by you and your vet, based on your dog's unique needs.
If you find this guide, "Whimzees vs Greenies," helpful, check out:
Learn more about dog treats by watching "The Best Homemade Dog Training Treats" down below: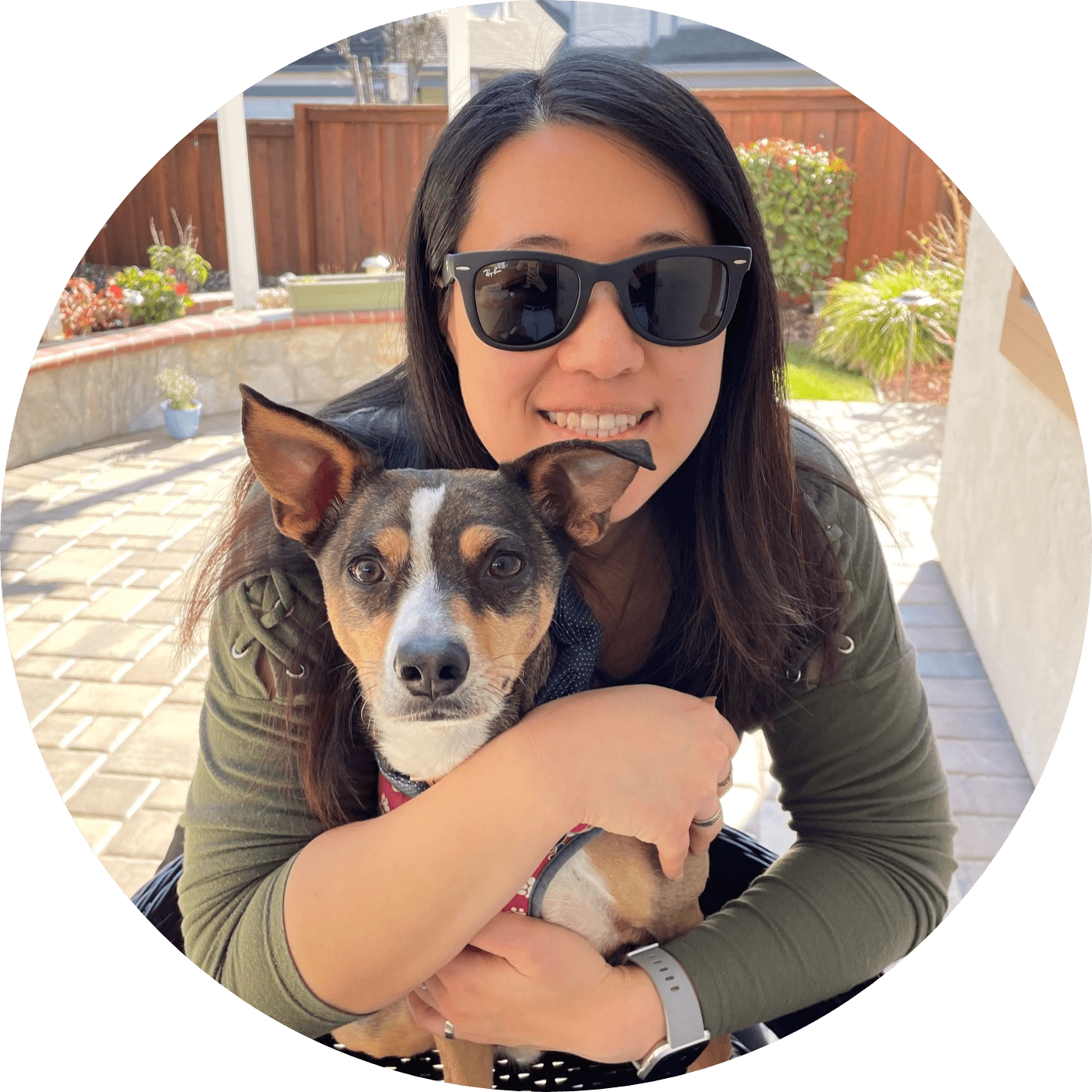 Dr. Sabrina Kong graduated from the Royal Veterinary College in England in 2016 and has been working at a small animal clinic in Northern California since then. She grew up in the Bay Area and got her bachelor's degree from Cal Poly San Luis Obispo. She also became a Certified Canine Rehabilitation Practitioner through a program at the University of Tennessee.
When she isn't in the clinic taking care of her four-legged patients, she enjoys traveling and trying new foods with her friends and her three-legged dog, Apollo. She adopted Apollo from her clinic when he was a puppy with numerous health issues. Dr. Kong truly cares about taking care of animals.