Is it possible to get free puppies in Tampa? Yes, of course, you can get free puppies in Tampa when you know the right places to look and people to ask. We created this guide to walk you through the various options you can explore when looking for free puppies in Tampa.
You must be patient, vigilant, and active during this process, as you are not the only one looking for free puppies in Tampa. Many potential pet owners are looking for ways to cut the cost of acquiring a puppy so they can properly channel the funds into caring for them.
While looking for a place to get a free puppy, remember that not every puppy is suitable for you and your family, not all breeds are suitable for every family, so it is important to find one that will be a great match for you and your family.
You can use the AKC Breed Selector tool to find a suitable breed for your family before you begin your search. In addition to being selective about the breed, you should examine the puppies properly before accepting them.
Not all free puppies are in perfect shape to go home, as some might have an underlying health condition that will cost you hundreds or thousands of dollars down the lane. Hence, getting your puppy from a trusted and reliable source is important. Here are some reliable sources to get a free puppy in Tampa, Florida.
Before you scroll further down this guide, "Where Can You Get Free Puppies in Tampa," you can check out these other dog-related recommendations from our team at We Love Doodles: Best Dog Daycares in Tampa and Best Doodle Rescues in Florida For Adoption.
Find Free Puppies Near Me in Tampa
Here are some great options to explore when looking for free puppies in Tampa.
Puppy Product Recommendations: Best Dog Crate Alternatives and Best Plush Dog Toys.
1. Check Rescue Organizations and Groups
If you are looking for free or cheap healthy puppies that are up-to-date on vaccines, we highly recommend you check with a local dog rescue organization or group in your area. These organizations take dogs off the streets, crowded shelters, and pounds. They also accept puppies and dogs from owners who can no longer care for them.
A rescue is a safe place to adopt or get a puppy for free because they care about the health and overall well-being of their puppies and dogs. All rescued pets are thoroughly vet-checked to ensure they are safe and free of any health condition. They also ensure the pets are up-to-date on vaccinations, dewormed, microchipped, and preventative medication.
These health and safety measures cost money, and most rescues are non-profit, relying mostly on donations and adoption fees. However, despite how much care the puppies and dogs receive, the adoption fee is nothing compared to what breeders charge. You can choose to adopt a puppy for a small fee or wait for their free adoption events to get one for free.
Many rescues organize events that teach people the importance of spaying/neutering, responsible pet ownership, and more. They also give away puppies for free to qualified individuals and families. Contact a local rescue organization in your area and ask if they have puppies to give away for free or when their next free adoption event will be held.
Here are some rescues to reach out to:
More Puppy-Related Guides: Best Air Purifiers For Dog Hair and Best Brooms For Dog Hair.
2. Join Facebook Adoption Groups
Another common and highly productive way of getting free puppies is via social media. Facebook has proven to be a useful tool in this course. In addition to chatting and following your favorite celebrities, you can use this social media platform to find free puppies in Tampa.
The platform has many groups dedicated to pet lovers who want to share information about pets or rehome their puppies or dogs. Search for dog adoption groups on the platform and join a few. Do not forget to limit your search to Tampa or Florida.
With keywords like "adopt puppies for free in Tampa" or "free puppies in Florida," you can find many helpful groups on the platform. These platforms update their posts almost daily, so you must be active to benefit from their offerings.
While in the group, you can see posts about pet owners who want to rehome their puppies or dogs. You can also ask if there is anyone who wants to rehome their puppy or is willing to share their litter with you for free.
If you can't find tangible results in the groups, you can create a Facebook post and make your intent known. The post should contain information about the kind of puppy you want, your geographical location, and more. Ask your friends on Facebook to share the post so you can reach a wider audience.
More Puppy-Related Guides: Best Shock Collars For Dogs Barking and Best Dog Ramp For a Pontoon Boat.
3. Local Breeders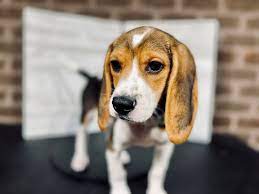 This is one of the least explored options when people are looking for free puppies. Breeders have their puppies on sale, even at exorbitant prices. However, they can also be a great source of free puppies. Once in a while, some breeders try to rehome their litter of puppies that no longer appeal to buyers' interest.
When buyers are no longer interested in a litter, they give them away at a small fee or free of charge. Another instance where breeders give away their puppies for free is when they are moving or shutting down their operation. They usually find loving homes for their last puppies when they are closing down.
Nevertheless, being careful about the breeder you get a free puppy from would be best. Some unscrupulous breeders use this method to discharge puppies that are not up to their desired breed's standard. These unethical breeders do not conduct proper health and DNA tests before breeding, so going home with their puppies can be risky.
More Puppy-Related Guides: Best Shampoos For Matted Dog Hair and Best Muscle Growth Supplements For Dogs.
4. Try Your Luck at Pet Stores
Do you know you can get a puppy without paying a dime in adoption clinics? Pet stores contribute significantly to the pet world, as they do more than sell food, toys, and supplies. In addition to selling pet food and supplies, most pet stores organize free adoption events and clinics.
These events are mostly held at particular months of the year, so you have to follow the stores on social media or subscribe to their mailing list to be one of the early bird dog adopters. Some popular pet stores that organize these events are Petco, PetSmart, and Pet Supplies Plus.
More Puppy-Related Guides: Best Pee Pad Holders For Dogs and Best Shock Collars For Large Dogs.
5. Craigslist and Reddit
Craigslist is an online platform where people place classified adverts to rehome. This platform has a section for almost all spheres of life, including a large dog adoption community. You can peruse the puppy adoption ads in the community section to see information and images of your potential puppy.
Explore the various adoption options and find one that suits your search criteria. Once you find a suitable ad, you can contact the pet owner directly on the platform, by email, or by phone and get as much information about the puppy as possible. Ask about the puppy's age, physical looks, health, and temperament.
Reddit is another helpful platform for searching for free puppies. It is a collection of forums on various topics, ranging from tech, food, health, science, and even pets. The platform has dozens of subreddits that share news and information about puppy adoption.
Nevertheless, being careful when dealing with strangers online would be best. Do not share vital information with strangers, such as your home address or place of work. When it is time to meet and see the puppy, make sure you go with a family member or a friend.
More Puppy-Related Guides: Best Luxury Dog Strollers and Best Pet Insurances For Small Dogs.
6. Ask Your Veterinarian
Your vet is another option to explore when looking for a free puppy. Your local vet is in the perfect position to help you search for a free puppy. Since pets' health is their topmost priority, they can help you find healthy puppies.
Pet owners with puppies to rehome for a small adoption fee or free sometimes tell their vets to find responsible adopters. You can ask your vet if they know anyone looking for puppy adopters. If they don't know anyone, you can ask to be contacted once such an opportunity presents itself.
More Puppy-Related Guides: Best Plaque Removers For Dogs and Best Whitening Shampoos For Dogs.
FAQ: Where Can You Get Free Puppies in Tampa?
Why do people give away their puppies?
Pet owners give away their puppies for a wide range of reasons. It might be due to financial or personal issues hindering them from caring for and meeting their puppy's needs.
Others give away their puppies because they fail to assess their capability to be responsible dog owners before buying one. Owners relocating and don't want to take their puppies along usually give them away for a fee or free of charge.
Is it good to adopt stray puppies?
Adopting a stray puppy is the most practical option for potential pet owners looking for an instant puppy. Nevertheless, remember that some of these puppies might suffer trauma due to their experience with their previous owner. Some might also have an illness, which might be minor or severe. You should take a stray puppy to the vet for a proper checkup before adopting him.
How long does it take to get free puppies?
Everybody's experience is different when looking for a free puppy. How long it takes to get a free puppy varies based on several factors, including the breed you want, your location, and more. However, it would be best if you were prepared to wait long, as free puppies do not come by easily.
Conclusion For "Where Can You Get Free Puppies in Tampa"
Getting a free puppy is possible but not that easy. You can try one or more of the options here when looking for free puppies in Tampa. We recommend exploring multiple options simultaneously to increase your chances of finding one quickly. Before you set out on this mission, ensure you prepare your home, yourself, and your family for the new addition.
If you find this guide, "Where Can You Get Free Puppies in Tampa," you can check out these other dog-related articles from our team:
Before starting your search for free puppies in Tampa, you can learn how to get puppies by watching "How to Get Free Puppies" down below: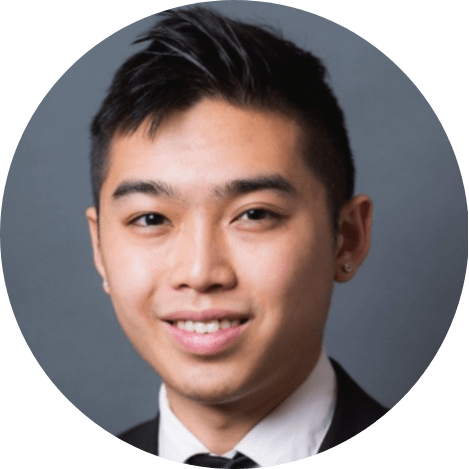 Andy is a full-time animal rescuer and owner of a toy doodle. When he's not saving dogs, Andy is one of our core writers and editors. He has been writing about dogs for over a decade. Andy joined our team because he believes that words are powerful tools that can change a dog's life for the better.
Why Trust We Love Doodles?
At We Love Doodles, we're a team of writers, veterinarians, and puppy trainers that love dogs. Our team of qualified experts researches and provides reliable information on a wide range of dog topics. Our reviews are based on customer feedback, hands-on testing, and in-depth analysis. We are fully transparent and honest to our community of dog owners and future owners.