Here's what you should know if you're searching for free puppies in Massachusetts. The need for free puppies has increased considerably in recent years due to the continuous increase in the price of buying a puppy from breeders. Buying a puppy from a breeder can cost up to $5,000 or more, depending on the breed and breeder.
Owning and raising a puppy is a lot of responsibility and requires a lot of money. Hence, potential puppy owners are looking for ways to cut down the cost of acquiring a puppy and channel the funds to caring for them and providing for their basic needs.
If you are one of those looking for where to get free puppies in Massachusetts (MA), you are at the right place. The high demand for free puppies has led us to search for better, safe, and more productive ways to find free puppies.
We always encourage those looking for a free puppy to have a direction while doing so. What we mean by having a direction is knowing what you want. We have many dog breeds, and not all are suitable for all families.
Hence, it would be best if you did your research to know the puppy that is compatible with your lifestyle and that of your family. Knowing the kind of puppy you want will help streamline your search process and give you better results. Here are some things to consider when choosing a puppy.
Before you scroll further down this guide, "Where Can You Get Free Puppies in Massachusetts," you can check out these other dog-related recommendations from our team at We Love Doodles: Best Pitbull Rescues in Massachusetts For Adoption and Best Chihuahua Rescues in Massachusetts For Adoption.
Find Free Puppies Near Me in Massachusetts
With patience, persistence, and dedication, one or more options below can be productive in your search for a free puppy in Massachusetts.
Puppy Product Recommendations: Best Slow Feeder Bowls For Dogs and Best Dog Cologne That Groomers Use.
1. Newspaper Ads
Newspapers might be old-fashioned, but they provide a great deal of value. Local newspapers often have information about pet owners trying to rehome their puppies. Check the newspaper's classified section, and you might be lucky to find ads like "free to a good home" or "free puppy rehoming."
People who find stray puppies and do not want to keep them also use these ad positions to find new homes for the puppies. They often give away the puppies free of charge, provided you prove to be a better guardian of the puppy. These ads contain details on contacting the owner and less information or photos of the puppy.
You can contact the owner through the contact details provided and inquire about the puppy. Ask questions about the puppy's temperament, health, breed, and other details you need to make an informed decision.
More Puppy-Related Guides: Best Shock Collars For Dogs Barking and Best Dog Nail Grinders.
2. Local Breeders
We know you might be surprised to see this option on the list, as it is what you've been running away from. Breeders are the most expensive option for getting a puppy. The dog breed, breeder's reputation, and state also affect the cost of their puppies.
However, this rare option for getting a free puppy has worked for many people. Most breeders would have their puppies for sale at high prices, but you can get a free puppy from some. There are a few instances where breeders give out their puppies free of charge.
One of those instances is when a breeder tries to rehome leftover puppies from a litter that buyers are no longer interested in. Another instance is when the breeder is closing down the breeding operation and wants to rehome the remaining puppies and dogs.
Sometimes, they give the puppies and dogs away for a small fee. However, there are times when they do not charge any fees for rehoming the puppies. Look for dog breeders in your neighborhood and ask if they are giving away puppies for adoption free of charge.
More Puppy-Related Guides: Best Dog Ramps For a Pontoon Boat and Best Grooming Brushes For Dogs.
3. Local Animal Rescues and Shelters
Many people turn to dog rescue organizations and shelters to dodge the high cost of buying a puppy from a breeder. Shelters and rescues often rescue and rehome puppies and dogs of various breeds and sizes.
They charge a small adoption fee for their puppies and dogs, which covers medical bills, vet care, immunizations, food, and other expenses incurred from rescuing and caring for them. However, some rescues and shelters occasionally waive the adoption fee for their puppies and dogs.
Some shelters usually release their puppies and dogs to create room in their crowded facilities to save other pets. Rescues occasionally organize free adoption events where you can go home with a puppy without paying a dime.
One of the benefits of getting a puppy from a rescue is that their puppies are up-to-date on vaccines, dewormed, microchipped, and preventative medications.
Here are some rescues you can contact in Massachusetts:
Make sure you contact a rescue organization specializing in the dog breed you want.
More Puppy-Related Guides: Best Brooms For Dog Hair and Best High Fiber Dog Food For Anal Gland Problems.
4. Volunteers at an Animal Rights or Rescue Organization
Another quick and effective way to get a free puppy in Massachusetts is by volunteering at an animal rights or rescue organization. These organizations will be more than willing to waive adoption fees to committed volunteers they can trust with their rescued puppy.
Besides the benefit of getting a free puppy, you will work with other dog lovers to promote pet rights awareness and other vital causes. However, we encourage you to be part of the program wholeheartedly, not just because of the benefits.
More Puppy-Related Guides: Best Tug Toys For Dogs and Best Dog Brushes For Tangles.
5. Try Pet Adoption Clinics
Pet stores, such as Petsmart, Pet Supplies Plus, and Petco, usually offer additional services besides selling pet supplies. Many organize free adoption clinics and events where pet lovers can get free puppies and medication for their dogs.
You can subscribe to the mailing of several pet stores to get a heads-up when the next adoption clinic or event occurs. This is a great option for those with limited access to rescue organizations and shelters due to their location.
More Puppy-Related Guides: Best All-Natural Shampoos For Dogs and Best Training Collars For Small Dogs.
Factors to Consider When Choosing a Free Puppy in Massachusetts
Puppies greatly enrich our lives and can be amazing family members. Bringing a puppy home is a serious commitment, and proper research before choosing a puppy will set the family and puppy up for success. Here are some important factors to consider when choosing a puppy.
1. The Right Size for Your Home
As mentioned earlier, there are various dog breeds out there, and they fall into two major categories – large and small breeds. Size matters a lot when it comes to puppies. These companions can all be small in their infancy stage but can grow quickly, depending on their category.
You should consider the size of your home first when considering the size of the dog to get. Your new puppy should be a good fit for you, your family, and your home. Do you live in a small house with limited space?
Will your new puppy have enough space to play, roam, and exercise? A small or medium-sized puppy is a great choice if you live in a small apartment or have limited space in your house. Some dogs are more active than others, and the more active ones need a lot of space to play and exercise daily.
Green space is another important thing to consider. Do you have a postage-stamp patch of grass or a big fenced-in yard? A large green space is a plus for active breeds, while other breeds are content with occasional outdoor visits. Hence, you should consider your home size before choosing a puppy size.
More Puppy-Related Guides: Best Clippers For Long Haired Dogs and Best Dog Steps For Beds.
2. Are You Ready for the Financial Cost?
Even when you get a puppy for free in Massachusetts, taking care of the puppy will not be free. Maintaining a puppy, regardless of the breed, is not cheap. The cost of even buying a puppy from a breeder is a small fraction compared to the cost of maintaining it through its lifetime.
However, some breeds are more expensive to maintain than others. The cost of feeding and caring for a puppy varies with age, size, and health status. It costs more to feed and maintain large breed dogs.
Small breed dogs consume less food than large breeds, so you want to consider your financial strength before choosing a breed. Some dog breeds are also more vulnerable to food allergies and health issues (such as kidney or heart disease), so you must be prepared for special and expensive foods.
You also must account for other expenses like boarding, training, and grooming. The shedding level of all puppies is not the same; some need frequent grooming. Breeds like the Maltese, Poodle, and Havanese need to be groomed every 3 to 6 weeks, so you have to include that in your budget.
More Puppy-Related Guides: Best Dog Steps For Cars and Best Shampoos For Matted Dog Hair.
3. Your Activity Level
One common mistake many pet owners make is buying a puppy just for looks. Puppies have an irresistible and charming look, but you must look beyond that when selecting a puppy for you and your family.
Your activity level is one of the most important factors when choosing a puppy. Always pick a puppy whose activity level matches yours. Are you looking for a puppy to go jogging or hiking with? Do you want to engage in various activities with your puppy?
Or are you looking for a puppy that will lie with you on the sofa all day? You must consider your activity and energy level and choose a dog that fits perfectly. Research your prospective puppy's physical abilities and ensure they match your physical limitations.
More Puppy-Related Guides: Best Wet Dog Food For Small Breeds and Best Dog Shampoos For Dander.
Conclusion For "Where Can You Get Free Puppies in Massachusetts"
After receiving a free puppy, the first thing to do is visit the vet. Take the puppy for a proper vet examination and bring it up to date on vaccines. A nice grooming session will also be great, as you want the puppy to look nice and clean.
Do not forget to invest in other vital things such as socialization and proper training. Only a well-trained and socialized puppy can make an excellent family companion and pet.
If you find this guide, "Where Can You Get Free Puppies in Massachusetts," helpful, you can check out these other dog-related recommendations from our team:
Before you start your search for a free puppy in Massachusetts, you can learn more about getting free puppies by watching "How to Get Free Puppies" down below: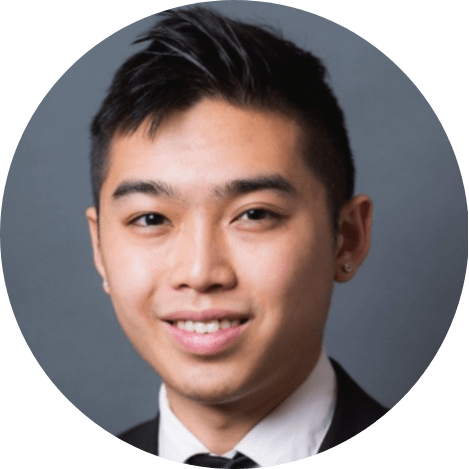 Andy is a full-time animal rescuer and owner of a toy doodle. When he's not saving dogs, Andy is one of our core writers and editors. He has been writing about dogs for over a decade. Andy joined our team because he believes that words are powerful tools that can change a dog's life for the better.
Why Trust We Love Doodles?
At We Love Doodles, we're a team of writers, veterinarians, and puppy trainers that love dogs. Our team of qualified experts researches and provides reliable information on a wide range of dog topics. Our reviews are based on customer feedback, hands-on testing, and in-depth analysis. We are fully transparent and honest to our community of dog owners and future owners.