If you're searching for free puppies in Maine, you've come to the right place. Puppies are cute, adorable, and fun to be with. These pets know how to spice up any home, as most get along with kids, adults, and other animals. Adding a new puppy to your family is always an exciting adventure.
However, owning and raising a puppy is not cheap. Depending on the breed, you can spend a few thousand bucks caring for your dog yearly. The cost of acquiring a puppy from a breeder is also higher. Due to the high cost of buying and raising puppies, many potential pet owners now adopt or seek free options.
Adopting a puppy from a dog rescue organization is a better alternative to buying from a breeder because you will save a lot of money and a pet. Fortunately, not spending a dime on a puppy can be achieved in several ways.
Like with many things, you need to be patient and resourceful. You can get a free puppy in Maine with the right information and patience. We have put together some tips to help you find your desired puppy for free in Maine.
Before you scroll further down this guide, "Where Can You Get Free Puppies in Maine," you can check out these other dog-related guides from our team at We Love Doodles: Best Beagle Rescues in Maine For Adoption and Best Great Dane Rescues in Maine For Adoption.
Find Free Puppies Near Me in Maine
Getting a free puppy in Maine is not impossible when you know the right places to look. Here are some options to explore when searching for puppies to adopt for free in Maine.
Puppy Product Recommendations: Best Dog GPS Trackers and Best Luxury Dog Bowls.
1. Check Local Dog Shelters
Dog shelters are in almost every community in Maine, so finding one should not be a problem. Most government-owned shelters are established to care for lost, homeless, and abandoned dogs and puppies. Some puppies and dogs in shelters are surrendered by their owners, who can no longer care for them for various reasons.
Dog shelters are mostly crowded because they have many dogs in their facility. To help reduce the crowd and create room for more puppies and dogs to be saved, these shelters often give qualified adopters puppies and dogs for free.
You can visit any local shelter to ask for a free puppy or search online for nearby shelters. If they don't have free puppies, you can drop your contact details and ask to be contacted when such an opportunity arises.
More Puppy-Related Guides: Puppy Growth Stages (Timeline and Development) and Best Puppy Potty Training Sprays.
2. Local Dog Breeders
A breeder is never an option for people looking for free puppies because they know breeders charge exorbitant fees for their puppies. Breeders are even the reason many people look for alternatives like adoption or seeking free puppies. However, breeders are one of the rarest methods of getting a free puppy.
They indeed have a price tag on all their puppies, but there are instances you can get a free puppy from a breeder. Some breeders try to rehome the leftover litter of puppies because people are no longer interested in them.
Relocation or shutting down of their breeding operation is another reason some breeders give away their puppies for free or for a small fee.
Nevertheless, it would be best if you were careful not to accept a puppy from unscrupulous breeders that do not adhere to ethical breeding standards. Some unethical breeders want to discharge puppies not up to their desired standard for free.
More Puppy-Related Guides: Why is My Puppy Crying After Shots and How to Stop Puppy Growls When Picked Up.
3. Check Local Rescues
Pet rescues are private groups or organizations caring for lost, abandoned, and rejected puppies and dogs. Most dogs here are rescued from deplorable or abusive home conditions or streets. Many people find lost puppies and dogs and bring them to these rescue groups.
They work with volunteers and foster homes to care for and temporarily house these pets until they find their forever homes. As you may know, rescue organizations rely on donations and adoption fees to cover medication, vaccines, food, and other expenses incurred from caring for puppies and dogs.
Hence, they often charge a fee for releasing their puppies. However, some rescues host adoption events where those looking for free puppies can adopt one without paying any adoption fees.
These events promote pet adoption, increase responsible pet ownership awareness, promote spaying/neutering, and more. Stay alert for such events. Visit local rescues near you and ask for the date for their free adoption events. You can also take their contact details to be checking on them periodically.
Here are rescues in Maine to explore:
More Puppy-Related Guides: What is a Puppy Mill and Why is My Puppy Dry Heaving?
 4. Instagram Breeders
Instagram is one of the most popular social media platforms that connect billions of people across the globe. The platform allows you to connect with like-minded people, especially with hashtags, easily. You can leverage the hashtag feature to find free puppies in Maine.
Searching hashtags on the platform, such as #freepuppyadoption, #puppyforfree, and #adoptionfreepuppy, will leave you with dozens of options. Not all options are free; some puppies have a small price tag. However, an in-depth search will land you the result you desire.
While it is easy to find puppies to adopt for free on Instagram, getting all the necessary information about the puppy before finalizing a deal is essential. Nevertheless, like with other online platforms, you should be careful with whom you deal.
Not everyone on the platform is genuine, so you should refrain from sharing personal and sensitive information. There are also many unethical breeders on this platform, so you should be careful where you get your free puppy from.
More Puppy-Related Guides: When Do Puppies Start Barking and Best Shock Collars For a Biting Puppy.
5. Neighbors
Do you know your neighbors could be a great help when looking for a free puppy? Do not hesitate to ask your neighbors and tell them you want a free puppy. You might be surprised that one of them might be expecting a litter and is willing to share the puppies.
When some dogs have an unexpected pregnancy, the owner normally asks the neighbors if they want free puppies once they are born. If you notice your neighbor is expecting a litter, you can take the initiative and ask for a free pup. Besides neighbors, you can also ask your family and friends.
More Puppy-Related Guides: How to Cook Eggs For Dogs and How to Force Feed a Dog.
Why People Opt for Free Puppies in Maine
Getting free puppies is a blessing for those who do not have the budget to buy from a breeder or want to cut down on their budget. Nevertheless, you will not get the same benefits as buying from a breeder, such as lifelong support. Here are some of the cons of getting a free puppy.
1. You Can Save a Lot of Money
Getting a free puppy will save you a lot of money, which you can channel to other vital things. Depending on the breed, buying a puppy from a breeder can set you back by a few hundred or thousands of dollars.
Maintaining a puppy is expensive, and saving as much as you can when getting the puppy will help you in the long run. Getting a free puppy will also exempt you from the adoption fees charged by dog rescues and shelters.
With a few hundred or thousands of dollars saved, you can fully prepare for your new puppy's arrival. You can allow the fund to get premium quality puppy supplies or products such as a bed, crate, grooming tools, toys, food, and treats.
An insurance policy is also a good idea, as it would help you avoid larger expenses down the lane. You can also channel some funds to hiring a professional trainer to train your puppy, as every puppy needs proper training and socialization.
More Puppy-Related Guides: How Much Should a Goldendoodle Puppy Eat and How to Wash a Dog Bed Without a Washing Machine.
2. You Will Skip Long Adoption Processes
Getting a free puppy also exempts you from the hustle and bustle of adopting a puppy from a rescue or waiting several months to get a puppy from a breeder. If you choose to adopt, you must wait and undergo a long application process.
Adopting a puppy from rescue usually takes two weeks or more, depending on the number of volunteers at work in the organization. The application process often involves filling out an online application, a phone interview, a home visit, and spending time with the puppy in their facility or foster home.
However, a free puppy does not work that way. Once you find a place to get a free puppy, you will ask all the questions. You can find a free puppy and go home with it that same day. You can instantly take your puppy without waiting for a long approval period.
No need to worry about time-consuming paperwork, contracts, and payment. All you have to do is set up a convenient and safe meeting point and time to get your new family member.
More Puppy-Related Guides: How to Get Sticky Seeds Off Dog Fur and How to Put Ear Drops in an Aggressive Dog.
3. You Can Get a Free Purebred Puppy
If you are lucky, you can get a purebred puppy without paying a dime. Popular purebred puppies are very expensive. The demand for these puppies is high, so getting one from a breeder is expensive. However, you can find listings or ads for free purebred puppies while searching for a free puppy.
When you find such listings, do not hesitate to apply for the puppy, as it might be a once-in-a-lifetime opportunity. Contact the person giving away the puppy, ask questions about its health, temperament, and behaviors, and proceed to schedule a meeting.
More Puppy-Related Guides: How to Treat Shock Collar Wounds For Dogs and How to Cook Liver For Dogs.
Conclusion For "Where Can You Get Free Puppies in Maine"
When looking for a free puppy in Maine, the first thing to do is do your findings and know the breed you want. Not every puppy is ideal for everyone, so finding one for your home, personality, lifestyle, and family is essential. Choose a breed you know you can live with and care for. Some breeds are highly demanding, so you should explore your options before selecting one.
If you find this guide, "Where Can You Get Free Puppies in Maine," helpful, you can check out these other dog-related guides from our team:
Before starting your search for free puppies in Maine, you can learn more about getting free puppies by watching "How to Get Free Puppies" down below: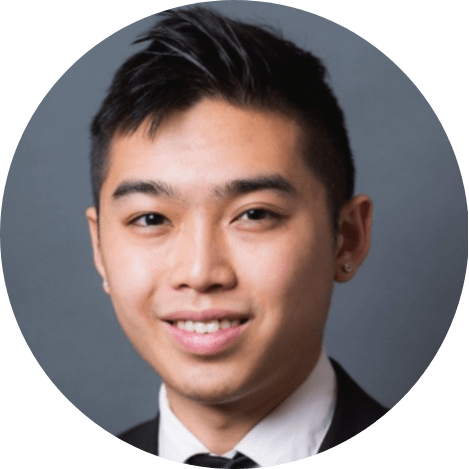 Andy is a full-time animal rescuer and owner of a toy doodle. When he's not saving dogs, Andy is one of our core writers and editors. He has been writing about dogs for over a decade. Andy joined our team because he believes that words are powerful tools that can change a dog's life for the better.
Why Trust We Love Doodles?
At We Love Doodles, we're a team of writers, veterinarians, and puppy trainers that love dogs. Our team of qualified experts researches and provides reliable information on a wide range of dog topics. Our reviews are based on customer feedback, hands-on testing, and in-depth analysis. We are fully transparent and honest to our community of dog owners and future owners.