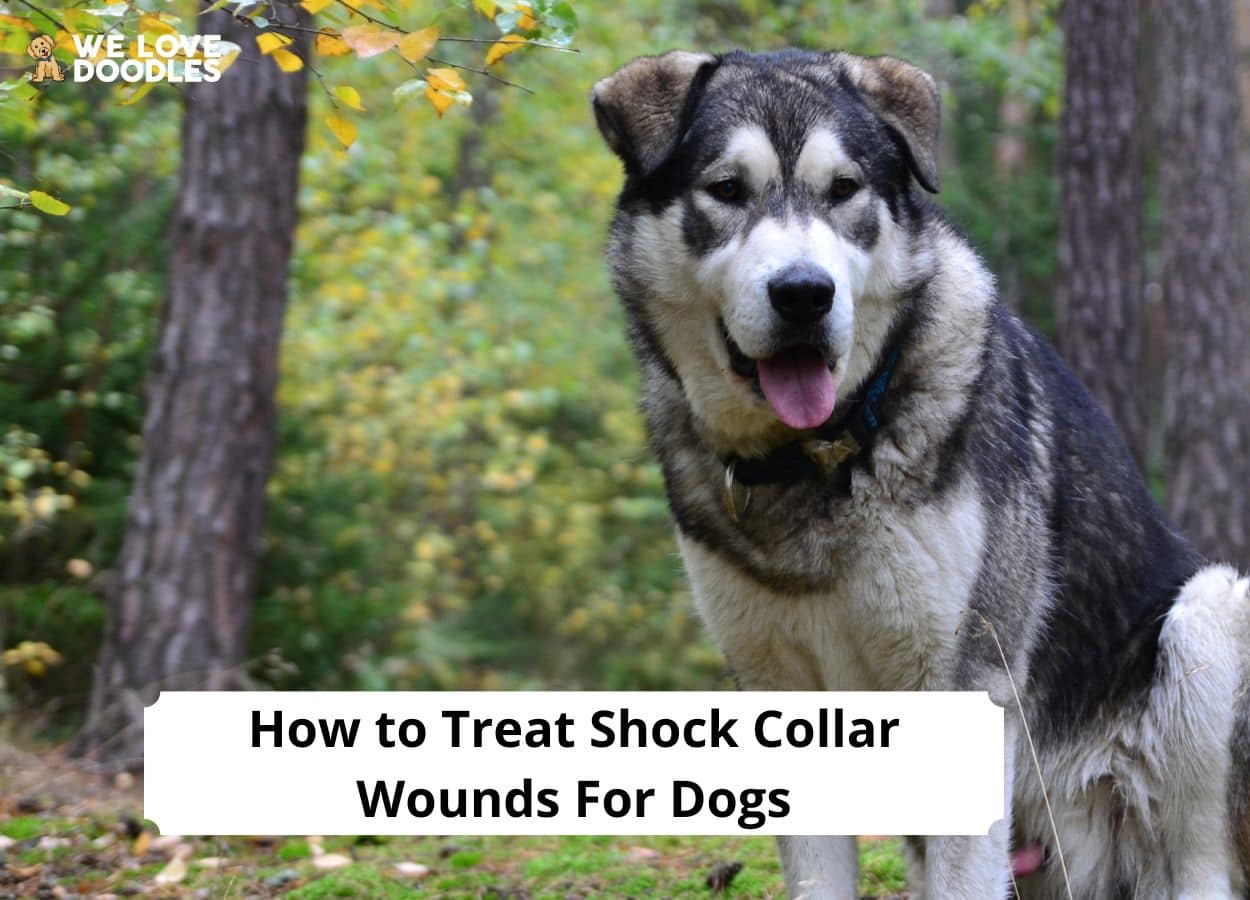 If you need to learn how to treat shock collar wounds in dogs, you've come to the right place. Shock collars may be an excellent option for training most dogs, but they can also cause shock collar wounds when used for an extended time or wrongly. Worry not if your dog has a shock collar injury because this guide will teach you how to care for such wounds and prevent them from happening in the future.
Before you scroll further down this in-depth guide, "How to Treat Shock Collar Wounds For Dogs," you can check out these other helpful guides created by our team at We Love Doodles: How to Cook Liver For Dogs and How to Put Ear Drops in an Aggressive Dog.
What is a Shock Collar For Dogs?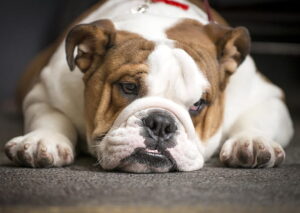 A shock collar is an electrical appliance that delivers jolts of static current to the body when a dog makes an action or omission unacceptable by the dog owner. This action includes growling, barking, or biting. Shock collars come in two designs: electronic and non-electronic.
Electronic shock collars use a remote control to switch on and off the shock. It also includes an inbuilt microphone that allows you to communicate with the dog from afar.
Non-electric shock collars don't feature a remote control; you must be close to the dog to speak to it. Still, other shock collar types, including bite collars, send electric signals into the body whenever the dog attempts to bite.
More Dog-Related Guides: Best Cheap Shock Collars For Dogs and Best Dog Shock Collars to Keep Your Dog in the Yard.
How to Treat Shock Collar Wounds, Necrosis, and Sores in Dogs
Dogs with bad behavior like digging, mucking, barking, and biting require shock collars as an instrument of control. These collars send specific amounts of electrical shocks to stop the undesirable behavior. Additionally, wearing the collar for an extended time can cause severe skin damage.
Consequently, regularly taking off the shock collar, including consistent checks, is necessary. Dogs react to shock collars in different ways. For some, skin irritations may occur, while others may suffer skin infections. Necrosis is the death of skin tissue from injury, and you need to see a doctor if your dog has sores or dead tissue on the injury surface.
More Dog-Related Guides: Best Remote Shock Collars For Dogs and Best Shock Collars For a Biting Puppy.
How Do You Stop a Shock Collar From Wounding a Dog?
Shock collars require adequate cleaning after use. Use warm water and antiseptic soap to wash the collar while ensuring no leftover hairs on the item.
Follow the steps below to keep the shock collar safe for the dog:
Remove the shock collar battery before washing if possible.
Alternatively, put the collar under running water and rinse until dirt and debris are gone.
Use a soft cloth to dry the collar.
Dry wet collars indoors and never leave them out in sunlight
Ensure the dog never gets into the water with the collar, no matter the situation
More Dog-Related Guides: Strongest Shock Collars For Dogs and Best Shock Collars For a Labrador Retriever.
Can Shock Collars Cause Burns in a Dog?
Shock collars don't emit electrical current, nor do they discharge heat. These collars use static shock to correct bad dog behavior. The static current produced by the collar isn't powerful enough to cause neck burns. However, there are still reasons why shock collars cause neck injuries in dogs.
1. A Tight Shock Collar Can Harm a Dog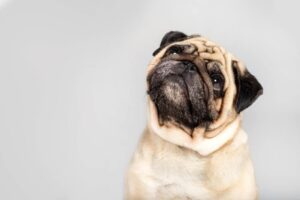 Have you ever seen a YouTube video where the collar looks like it's about to choke the dog? If you haven't, you should. Tight collars cause severe neck pressure, which causes chafing and neck injury.
This condition is known as pressure sores or pressure necrosis. If the collar is on the dog for long periods, the pressure sore will be severe. The skin cells start to die at this stage, and tissue damage will occur if you don't relieve the pressure.
Pressure necrosis also leads to other complications, including severe inflammation, bacteria in the bloodstream, bone damage, and higher cancer risk. Sometimes, the collar isn't intentionally short, but the dog has overgrown it. Ensure you check the collar fit regularly, which should have a two-finger gap between the neck and collar.
2. You Let Your Dog Wear Its Shock Collar Too Much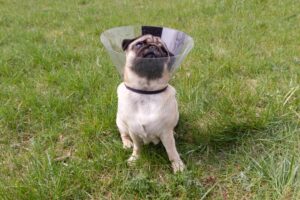 Sometimes the collar is a proper fit, but you still find wounds and sores on the dog's body. The dog is wearing the collar for too long, causing the contact points between the dog's skin and the shock collar to chafe. Skin and collar will continue to rub against each other, leading to sores.
3. Your Dog Could Be Wearing a Substandard Shock Collar
Most dog owners give their furry family members the best care. Unfortunately, they sometimes fall for marketing gimmicks by fraudulent companies selling substandard dog products. A poor-quality shock collar will cause severe injury and skin irritation.
A high-quality collar from a renowned manufacturer is an ideal method to prevent pressure necrosis. Never buy a collar without adjustable stimulation inputs. These shock collars are the worst types. Also, check to ensure the collar works as advertised. Desist from purchasing collars that can't stay loose or tight on your furry friend's neck.
4. You Have a Leash Your Dog's Shock Collar
A leash's purpose is to prevent an escaping dog. These restrainers tighten the collar the more the dog pulls. You can see how this leash may cause pressure necrosis. Besides the tightening and chafing, a leash on a shock collar can lead to choking. Moreover, attaching a leash to a shock collar is pointless when the collar's purpose is to offer off-leash training.
More Dog-Related Guides: Best Shock Collars For Medium Dogs and Best Shock Collars For a Mastiff.
How Do You Treat E-Collar Sores For Your Dog?
You don't need to visit the vet whenever your dog picks up shock collar wounds.
There are home remedies worth trying out, as seen below:
Aloe Vera: Aloe Vera is an excellent solution for shock collar injury. It's helpful for humans and dogs and offers soothing relief for inflamed skin. Apply the aloe vera gel three times each day on the wound surface.
Bandage: A bandage helps to cover the wound, keeping it safe from flies, ticks, and dirt. Ensure not to wrap the dressing too tightly, which can further cause necrosis damage.
Garlic: Garlic is effective for fighting bacterial infection thanks to its antibacterial components. Apply minute amounts of crushed garlic in the morning and night for the best results. Garlic prevents heartworms and is a suitable home remedy for shock collar wounds.
Honey: Honey is another home remedy incorporating anti-inflammatory and antibacterial properties to accelerate pressure necrosis healing. Apply a little honey spread on the area after cleaning the wound.
Turmeric: Turmeric is the answer where the injury shows signs of swelling. This home ingredient also helps with the pain and needs only minute amounts to reduce the swelling.
Lavender Oil: Lavender oil is another anti-inflammatory agent that helps heal shock collar sores. Lavender oil contains analgesic and antibacterial properties for rapid recovery. An application of lavender oil twice each day is sure to do the trick.
Witch Hazel: Witch hazel is an exceptional astringent that helps to reduce bleeding, pain, and swelling. Apply three drops of witch hazel to the wound in the morning and night after cleaning.
More Dog-Related Guides: Best E-Collars For Working Dogs and Best Shock Collars For Dogs Barking.
Can Shock Collars Cause Nerve Damage in a Dog?
Shock collars have two metal prongs that contact the dog's skin. While the prongs may have plastic or rubber protection, the metal maintains contact with the nerves. Consequently, shock collars can cause nerve damage even when the current is regulated. This nerve damage may be fatal when the shock continues for an extended time.
There's limited scientific data on the consequences of shock collars on dogs. Still, studies suggest these devices cause long-term physical and mental problems. For instance, shock collar-trained dogs have higher cortisol levels than dogs not exposed to this correction form.
More Dog-Related Guides: Best Shock Collars For Dogs Chasing Cars and Best No Shock Dog Training Collars.
How Do You Treat an Open Wound on a Dog's Neck?
Shock collar wounds can turn nasty if left untreated for an extended time. Wash the affected area with chlorhexidine or betadine solution. Use a warm washcloth three times daily to clean the area for ten minutes, allowing the wound to drain.
After the wash and compressing, apply an antimicrobial ointment in small quantities to the open wound. Ensure the cream contains no hydrocortisone components, or the injury might take longer to heal.
If the wound doesn't improve, your next step is to visit the vet as soon as possible. Your dog may need pain medications and antibiotics. Besides, you must monitor the dog for appetite loss, fever, diarrhea, discharge, and swelling, all of which may indicate an underlying condition.
More Dog-Related Guides: Best No Shock Dog Training Collars and Best Shock Collars For an American Bully.
How Do You Treat a Pressure Necrosis Dog?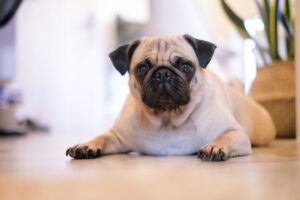 The cause of dog pressure necrosis is wearing a tight shock collar for long periods. This condition worsens when the dog suffers from diabetes or is obese, which puts the animal at a higher risk of such diseases.
Surgical treatment is often the solution where the pressure necrosis is at an advanced stage. However, you can use antibiotics to combat infection and reduce swelling.
Follow the steps below if you want to treat a pressure necrosis dog:
Step 1: Firstly, remove the shock collar and withhold use until the dog is healthy. Ensure you shave and wash the area, keeping it dry and clean.
Step 2: Apply antibiotic spray to the area. Make sure to cover the area evenly.
Step 3: Use a specially designed dog bed to prevent further pressure necrosis. Consult a vet if signs and symptoms persist.
More Dog-Related Guides: How Much Does a Shock Collar Cost and How to Train a Dog with a Shock Collar.
How Do You Stop a Collar From Wounding a Dog?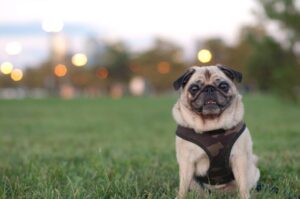 The most preferred method to stop a shock collar from wounding the dog is to ensure that you use it correctly.
Below are some tips for using a short collar the right way:
Only use the collar as a means of last resort
Never leave a shock collar on the dog for 12 hours each day
When applying a shock, ensure you start from the lowest setting
A shock collar is an instrument of correction. Never use the device to punish your dog.
For newbies, use the shock collar under supervision by a professional dog trainer.
More Dog-Related Guides: E-Collar vs. Shock Collars For Dogs and Best Shock Collars For Two Dogs.
Shock Collar Alternatives For Dogs
There are various ways to train a dog without an e-collar. Clicker training, operant conditioning, and positive reinforcement are effective ways to correct bad behavior without causing shock collar wounds.
1. Clicker Training
A clicker is a device that lets out a sharp sound when you press it. This sound indicates good behavior when the dog does something you like.
2. Operant Conditioning
Operant conditioning is a mix of positive and negative reinforcement to train a dog. For example, if your dog barks at you, you can scold it to teach the dog not to repeat such behavior. Also, if the dog fetches a ball, you give him the treat to encourage good behavior.
3. Positive Reinforcement
Positive reinforcement is the offer of reward as a condition for good behavior. It would be best if you never used negative reinforcement for your dog. You may provide your dog a treat for a behavior you like, encouraging the dog to repeat that action in the future.
More Dog-Related Guides: Best Bark Collars For Small Dogs and Best Radius Shock Collars For Dogs.
FAQ: How to Treat Shock Collar Wounds For Dogs
Here are the answers to questions about shock collar wounds.
Can a shock collar cause sores?
A tight collar on the dog's neck or wearing it for long periods may cause skin damage. That can eventually lead to the development of sores.
Can a shock collar burn a dog's skin?
The short answer is no. Shock collars don't emit enough voltage to cause burning.
What does collar chafing look like?
Signs of collar chafing include skin redness and hair loss. Keep an eye on the area around your dog's neck for indications of irritation.
Conclusion For "How to Treat Shock Collar Wounds For Dogs"
A shock collar is a negative reinforcement technique that discourages dogs from displaying bad behavior. This training ideology believes dogs won't engage in disruptive behavior if they know it will lead to undesirable consequences. While this training type is effective for some dogs, it isn't the best for all dogs.
Moreover, many dog owners lack the experience to use these collars resulting in shock collar wounds. People abuse shock collars, especially in puppy mills that breed dogs illegally. The guide above ensures you use the collar correctly while preventing needless injury to your dog.
If you find this guide, "How to Treat Shock Collar Wounds For Dogs," you can check out these other helpful dog-related guides from our team at We Love Doodles:
You can learn more about using a shock collar for your dog by watching "Are Shock Collars Bad For Dogs" down below: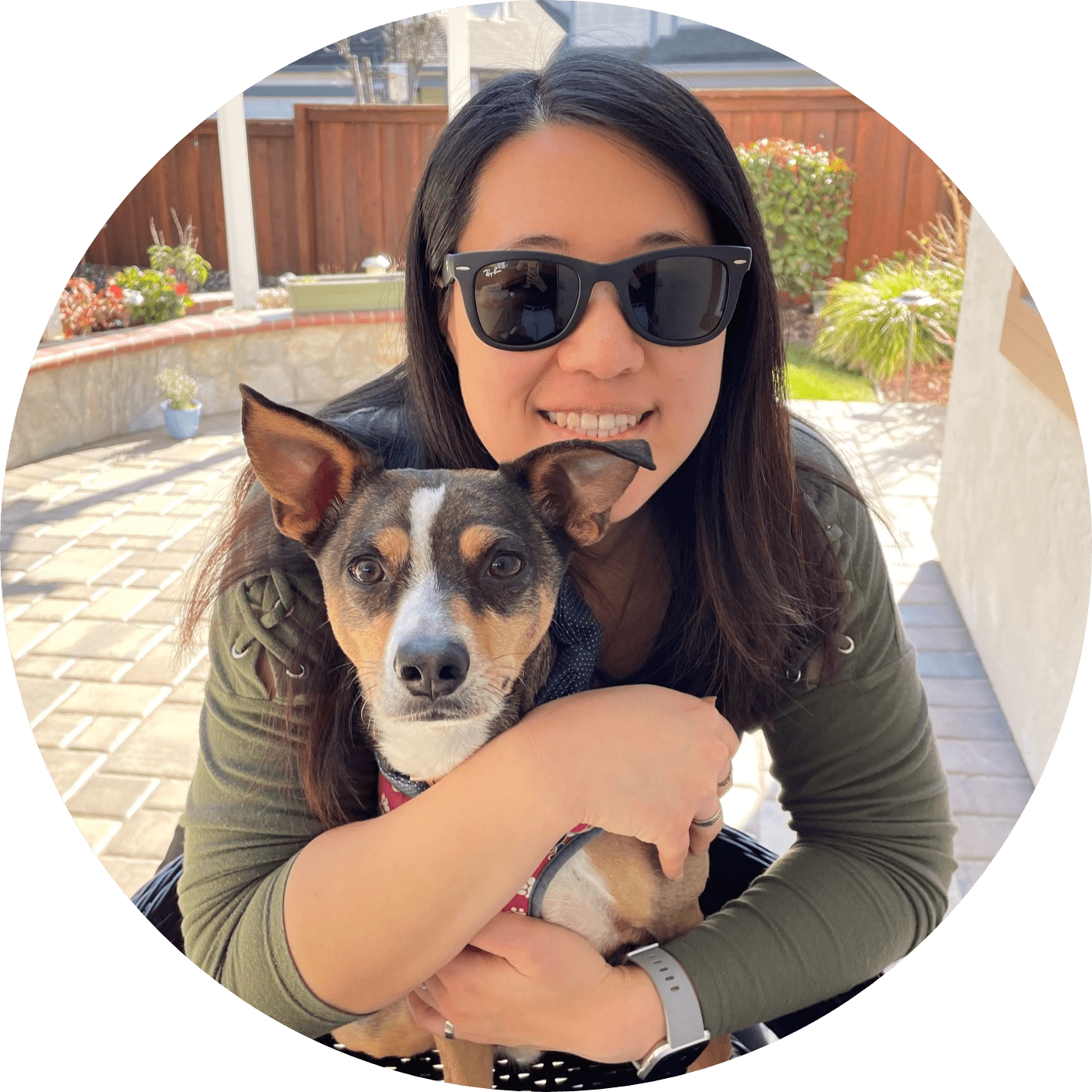 Dr. Sabrina Kong graduated from the Royal Veterinary College in England in 2016 and has been working at a small animal clinic in Northern California since then. She grew up in the Bay Area and got her bachelor's degree from Cal Poly San Luis Obispo. She also became a Certified Canine Rehabilitation Practitioner through a program at the University of Tennessee.
When she isn't in the clinic taking care of her four-legged patients, she enjoys traveling and trying new foods with her friends and her three-legged dog, Apollo. She adopted Apollo from her clinic when he was a puppy with numerous health issues. Dr. Kong truly cares about taking care of animals.