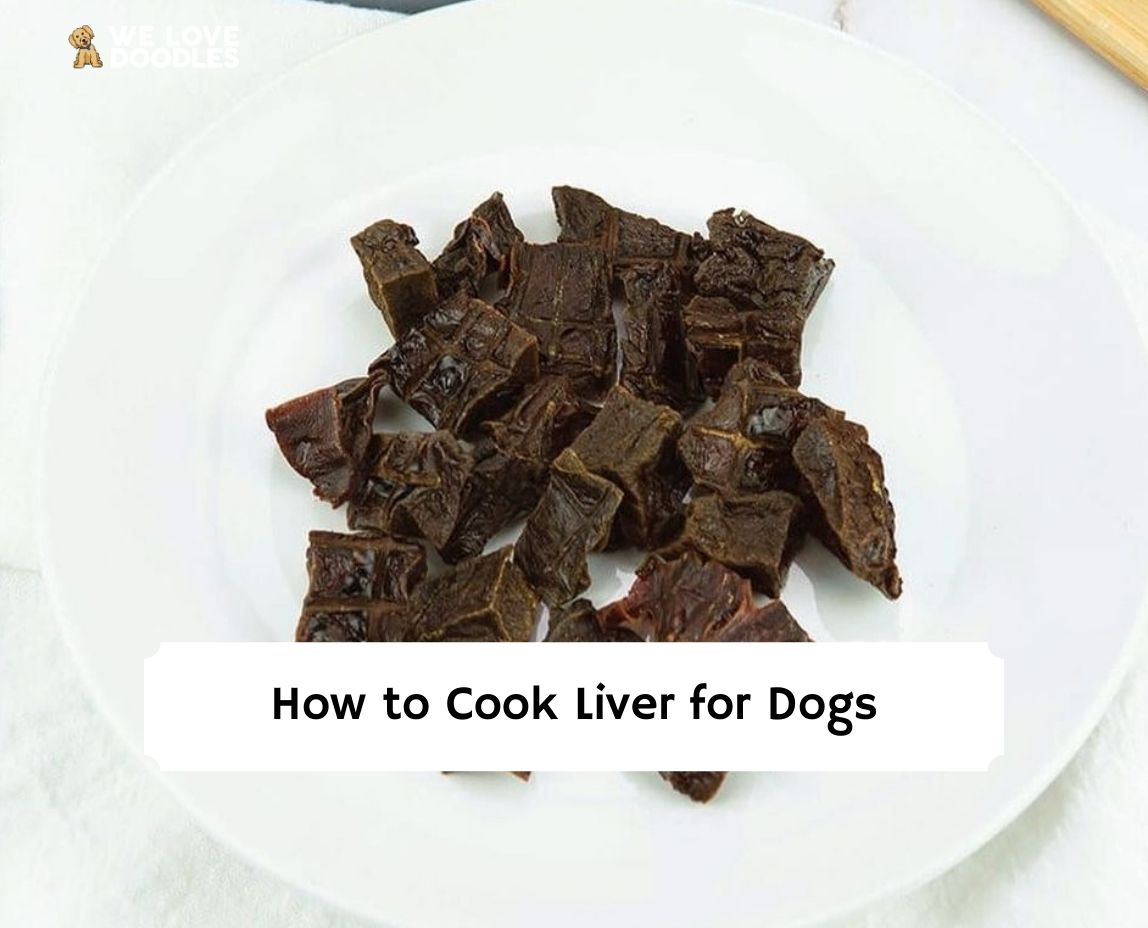 You may have heard that liver is a very healthy source of protein for dogs. However, that's only the case if the liver is prepared properly! Most animal livers are packed with essential vitamins and minerals, making the meat quite beneficial to your dog's health. So what do you need to know before deciding how to cook liver for dogs?
For humans, liver is an acquired taste. Dogs, though, will gobble the meat down – it's absolutely delectable! It's okay to feed your dog raw liver in moderation, but for the rest of the time, you'll need to learn how to cook liver for dogs. Let's take a deeper dive into the benefits of this nutritious meat and how to prepare it for your pup to enjoy.
Other articles you would like: How to Cook Eggs For Dogs and How To Cook Chicken For a Dog.
Is Liver Healthy for Dogs?
Liver is one of the most nutritious and beneficial sources of meat that you can feed your dog. Beef liver tends to be the most nutritious, but chicken, turkey, and even lamb liver can also be very healthy for canines.
Liver has a high fat content with an almost even ratio of pure protein. Fat and protein are crucial nutrients for dogs, and this source of meat has both in spades!
When you think about the liver's function, the meat can be intimidating. The primary function of the organ – in dogs and humans alike – is to flush toxins from the body. Don't let that bother you! A healthy liver, like the kind sold in stores, does not retain those toxins. Instead, they're flushed from the body through the dog's digestive tract making the organ safe to consume.
In addition to fat and protein, liver is also packed with a wide range of nutrients that make it a type of superfood for dogs. Let's take a closer look at liver's nutritional value to dogs.
Nutritional Value of Liver
Whether you decide to feed your dog raw liver or cook it, the nutrient content of this meat is truly extraordinary. Liver contains:
Vitamins. Liver from any animal is packed with vitamins A, D, and a range of B-vitamins. Vitamin A promotes skin, coat, and eye health, while vitamin D provides a powerful boost to your dog's immune system. B-vitamins, specifically the folic acid in liver, help to ward off anemia in dogs and keep your dog's bones, muscles, and brain healthy and alert.
Minerals. Liver is loaded with iron, calcium, magnesium, zinc, and niacin. These minerals promote optimal health in a wide range of a dog's anatomy. Iron promotes optimal circulatory health in dogs, while zinc aids in boosting your dog's immune system and overall mood. Magnesium and niacin are great for giving your dog more energy and alertness.
As you may have expected, feeding your dog liver can also help to increase the health and function of your dog's own liver. The  vitamins and minerals can help to keep your dog's liver functioning at full capacity thanks to the boost in antioxidants.
If you do not feel safe feeding your dog raw liver, you will be pleased to know there are many ways you can cook this meat for your pooch.
In What Ways Can You Prepare Liver for Dogs?
When feeding your dog liver, you can prepare the meat any way that works best for you. It is important to remember that using oil is not beneficial for dogs. So if you decide to saute this meat, for example, you can add water or beef bone broth to the pan to keep the meat from sticking.
Here are some popular methods you can try.
Boiled Liver for Dogs
By far one of the easiest ways to prepare liver for your dog is to boil it. Boiled liver for dogs is a great way to cook it since there is no need to add oils or worry about the meat drying out.
To boil liver for dogs, fill a pot with water and bring the water to a boil. Add a pinch of salt to increase the flavor (not too much!), and then place the meat into the pot. Boil the liver on low heat for about 45 minutes. Remove the meat, let it cool completely, and then slice or chop the meat according to your specifications.
Boiled liver for dogs is completely safe and comes with very little cooking hassle on your part. Take note – boiled liver does not appear appetizing to most humans! Your dog will love it, though!
Baked Liver for Dogs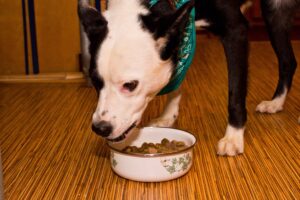 Baking liver is not a common way to prepare the meat, but it's acceptable and baked liver is safe for your dog.
Baking liver is just as simple as boiling it in terms of preparation. Simply pour a bit of water or beef bone broth into the bottom of a baking sheet and then place the liver on top of it.
Bake the liver for 20-30 minutes after preheating your oven to 350F. You do not want to bake it too long as this could dry the meat out – optimally, the internal temperature should reach 165 degrees Fahrenheit. Allow the liver to cool and cut it accordingly.
Fried Liver for Dogs
Fried or sautéed liver for dogs is another option. Once again, you'll want to replace cooking oil with either water or beef bone broth to prevent sticking. If you have a non-stick skillet, you can omit the liquids entirely. Note that some cooking oil is safe for dogs in moderation. Read out other guides to learn more about coconut, truffle, sunflower, and other oils.
Want to "fry" your liver more quickly? You can cut it into slices before placing them in the pan. The meat will cook through faster and your dog's tasty meal will be done in about six or seven minutes.
Liver Varieties
As mentioned, raw beef liver tends to have the most vitamins and minerals, but poultry liver is also filled with nutrients and is sometimes a bit more affordable. Let's take a closer look at how you can cook these liver varieties for your dog.
How to Cook Beef Liver for Dogs?
Beef liver is usually the most commonly consumed liver. It is best cooked by boiling, but frying the meat is also a great way to preserve the nutrients without drying out the liver. Simply boil the beef liver for 45 minutes. The boiling method does take the longest amount of time, so consider sautéing the meat if you are pinched for time.
If you want to bake your beef liver then you will preheat the oven to 350F and then cook the liver for 20 to 30 minutes depending on how thick of a cut you are cooking.
If you want to fry your beef liver then you saute the meat until the blood is gone for roughly 6 to 7 minutes.
How to Cook Chicken Liver for Dogs?
Chicken does have a tendency to dry out quite quickly, so I would recommend against baking chicken liver for your dog.
The best way to cook chicken liver for your dog is to boil it. Because poultry can contain some dangerous bacteria like Salmonella, you'll want to make surre it's cooked through to 165F. You can also pre-slice the chicken liver before boiling it. Boil the poultry for at least 15 minutes on medium heat. You may want to boil the chicken liver for up to 20 minutes if you don't slice it into thinner cuts.
To increase the flavor, you could also add some chicken broth to the water. Make sure the broth is low in sodium and does not contain garlic or onion. Boiling some carrots with the chicken liver is also a great way to boost your dog's vitamin A intake even more.
How to Cook Turkey Liver for Dogs?
Turkey liver is typically a bit larger than chicken liver, so this is a great way to increase your dog's fat and protein intake beyond chicken.
Turkey liver, like turkey itself, can dry out even quicker than chicken, so be sure to avoid baking turkey livers and frying turkey liver is also not a great idea.
Turkey liver can be boiled in the same way chicken livers are boiled. Make sure to wash the poultry first to remove bacteria, and simply boil the liver in a pot of water for around 15 minutes to 20 minutes. Boiling turkey liver allows the poultry to retain most of its moisture content.
Note: Never feed dogs raw poultry liver of any kind. E.coli and Salmonella affect dogs the same way the pathogens affect humans.
Frequently Asked Questions
Still a little wary of feeding liver to your dog? If you have additional questions on how to cook liver for dogs, read on! These are the most common questions we're asked by our readers.
Are there any liver snacks for dogs?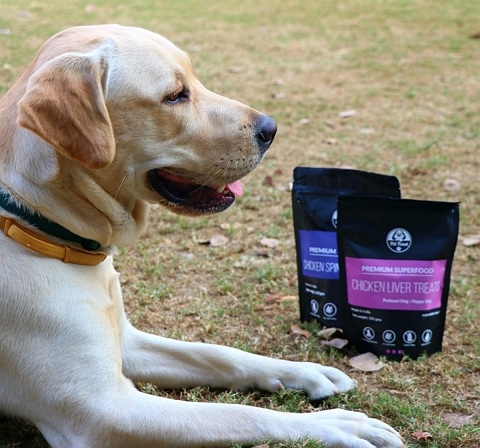 There are numerous liver dog treats on the market. Most of these products contain liver jerky that uses less sodium than traditional jerky. Other harmful substances such as garlic and onion are also left out of the curing process.
Although liver snacks are great to supplement your dog's diet, raw beef or lamb liver or cooked liver of any variety is the best. Many liver snacks for dogs are also freeze-dried, which allows the treats to maintain a longer shelf life.
Want to give liver snacks a try? We love Stewart Freeze Dried Dog Treats, available on Amazon.
Can my dog eat liver every day?
It's not recommended. The reason for this is the amount of vitamin A in the meat – over time, a surplus of this nutrient can lead to bone deformity, digestive tract problems, and other conditions. For the best advice, consult your veterinarian about how often your dog should eat liver or liver snacks.
Can raw liver make my dog sick?
Simply put, too much of anything can make your dog sick. This is true for liver, too, particularly if your pup isn't accustomed to eating a raw diet. Speak to a vet about how much raw liver is safe for your dog. She can also help guide you if you're considering switching your pup to a raw diet. This is a change that should be made gradually and your vet can certainly offer assistance!
Conclusion For How To Cook Liver for Dogs
In summary, the process of cooking liver for your dog is simple. You can boil, fry, or even bake this meat. Make sure you thoroughly wash chicken or turkey liver before cooking it.
Liver for dogs is highly nutritious and provides sustenance as well as vitamins, minerals, fat, and protein to promote optimal canine health. There are also a wide variety of liver snacks available for your dog.
Whether you decide to give your dog raw liver or cook it, liver is nutritious.
Other articles you would like: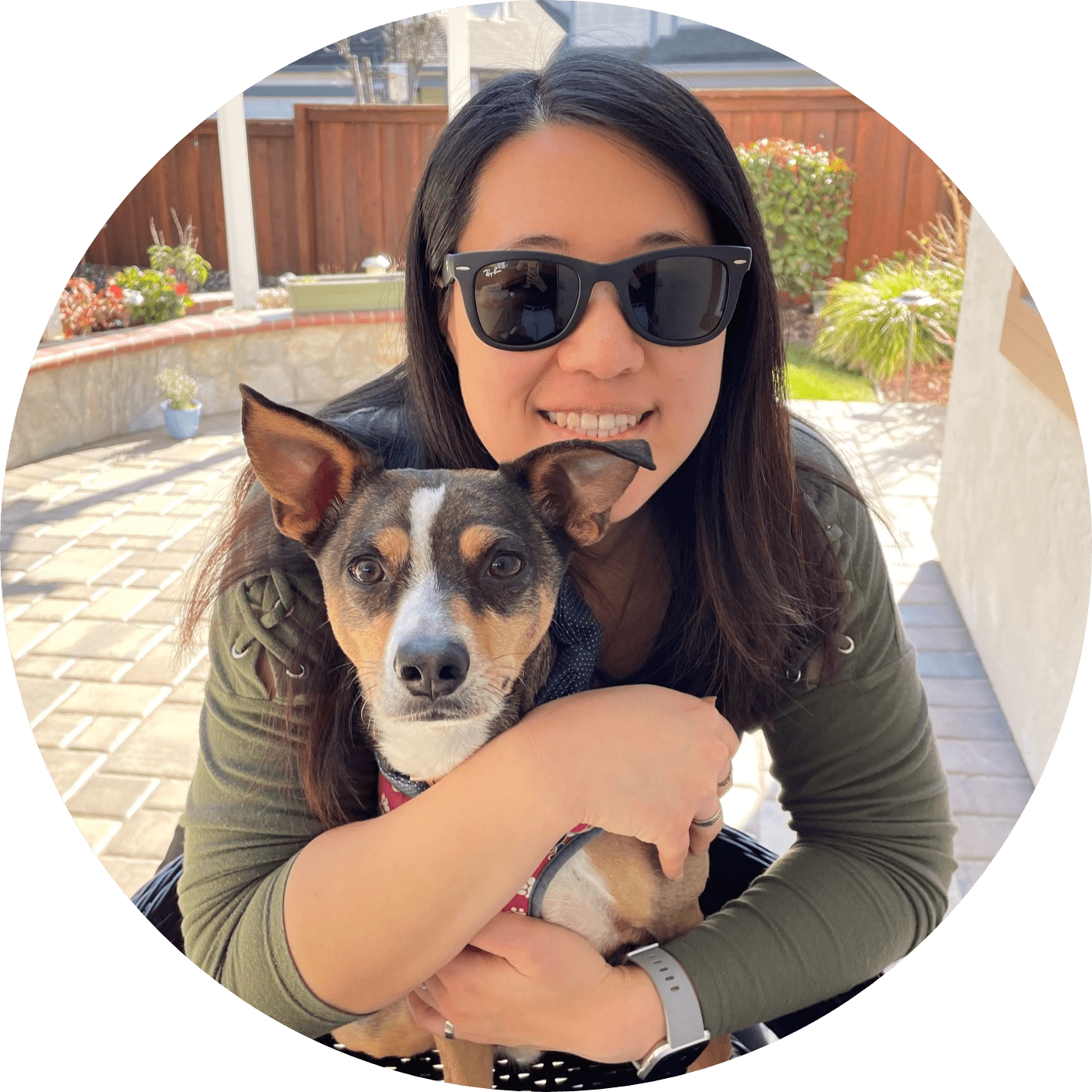 Dr. Sabrina Kong graduated from the Royal Veterinary College in England in 2016 and has been working at a small animal clinic in Northern California since then. She grew up in the Bay Area and got her bachelor's degree from Cal Poly San Luis Obispo. She also became a Certified Canine Rehabilitation Practitioner through a program at the University of Tennessee.
When she isn't in the clinic taking care of her four-legged patients, she enjoys traveling and trying new foods with her friends and her three-legged dog, Apollo. She adopted Apollo from her clinic when he was a puppy with numerous health issues. Dr. Kong truly cares about taking care of animals.