Are you searching for breeders with Bull Terrier puppies for sale in Florida? Check out the breeders on our list! They're all known to be responsible and to raise healthy puppies that are well socialized and ready to join a new family.
Bull Terriers can be independent and stubborn if not properly disciplined, but they are also funny and will throw you into fits of laughter with their antics. That's why you need to get your puppy from a top breeder who knows how to breed, raise, and train them.
Before scrolling down this list of breeders with Bull Terrier puppies for sale in Florida, you can check out these other recommendations from our team at We Love Doodles: Best Italian Greyhound Breeders in Florida and Best Shih Poo Breeders in Florida.
Bull Terrier Breeders in Florida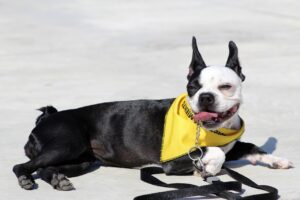 Ready to get started? Here are the best places to find Bull Terrier puppy breeders in Florida.
Bull Terrier Product Recommendations: Best Paw Cream For Dogs and Best Dog Vibration Collars.
1. Color Star Farm
Color Star Farm is first on our list of breeders of Bull Terrier puppies in Florida. They're an independent breeder, and the kennel is owned by Brenda Naused; she's committed to producing and raising the very best, quality puppies.
Color Star Farm isn't your typical puppy breeder. They keep their business low-key, focusing not on marketing and profit but instead on producing puppies that are healthy, social, and ready to join a new family. Bull Terrier puppies are all AKC-registered, and will come with the appropriate paperwork. Your dog will be vet-checked; ask the breeder for details about her spay and neuter policy.
Color Star Farm does not have a website, so you'll have to contact Ms. Naused via the email address or phone number listed below.
Color Star Farm Details
2. King of the Bulls
Next on our list is King of the Bulls. This kennel offers standard-sized AKC Bull Terrier puppies in Florida. They pride themselves as a solitary breeder, dedicated to producing high quality puppies that go on to join loving families.
Sires are selected for build, temperament, and coat, and bloodlines are thoroughly examined before dogs are permitted to produce puppies. Let the breeder know your desired coat color, (red, black, tri-color, brindle, or white) and they will do their best to match you with your preference.
Prices for dogs are set at the breeder's discretion and may vary based on sex, color, and other characteristics.
King of the Bulls Details
3. ColbyDoo Bull Terriers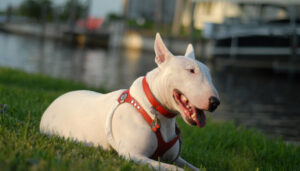 Colby Doo Bull Terriers is a breeder of Bull Terrier puppies in rural North Alabama. They have years of experience as they have been in the business of breeding Bull Terrier dogs since 2001.
The Colby Doo Bull Terriers team members love to describe their puppies in three words: lovable, playful, and loyal. They are family-friendly and can change the mood of your home from a serious to a joyful one in seconds.
Bull Terrier puppies are very obedient when properly trained. This kennel makes sure that the puppies you get are well behaved and properly trained before they let them go home with you.
Along with the Bull Terrier puppy, you get a one-year health guarantee when you purchase your pet from them. Although they are in Alabama, they offer delivery to customers at different locations in the United States. Contact the breeder for information about travel and pricing.
ColbyDoo Bull Terriers Details
4. Boss Bull Terriers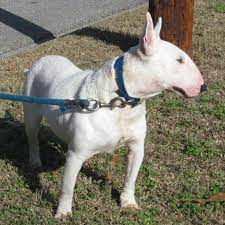 Since Alabama is close to Florida, you may want to venture out of your comfort zone and check out Boss Bull Terriers in your neighboring state. This kennel prides itself on breeding and raising pure-bred, classic Bull Terrier puppies for sale.
The dogs produced by this brreeder are ideal for companionship, but may also be bred with certain contract conditions. Ask the breeder about the availability of AKC registration and breeding rights. Sires are chosen for temperament and build and puppies have been born in a rainbow of colors from brindle to white!
The kennel encourages future owners to visit their website and go through the photo gallery for more information.
Boss Bull Terriers Details
5. Bulls On Parade NE Florida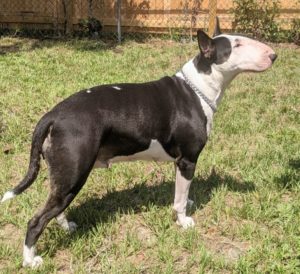 Last on our list of breeders with Bull Terrier puppies in Florida for sale is Bulls on Parade. What sets this breeder apart from others is that the owner, Miranda Swartz, performs a ten-step handling exercise that involves holding the puppies against her body.
This regular exercise ensures the puppies get used to being cuddled in their future home. She also starts clipping their nails around two weeks of age, potty trains them at three weeks and familiarizes them with the crates so that they are ready to ease into their new home. In short, your puppy will be ready for you!
Her Bull Terrier puppies in Florida are from DNA-tested parents, who have tested negative for over one hundred genetic diseases. Every Bull Terrier puppy is microchipped with a paid lifetime membership to AKC Reunite, and your dog comes dewormed and with a health certificate. The breeder offers support to new breeders through videos and calls.
Bulls On Parade NE Florida Details
How to Choose a Breeder with Bull Terrier Puppies in Florida For Sale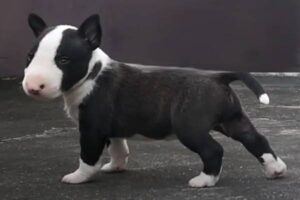 Before you rush in to select one of the breeders of Bull Terrier puppies in Florida, please take a look at the following considerations to ensure you're getting your puppy from a reputable kennel.
More Information About Breeders with Bull Terrier Puppies in Florida
We hope you've found a new puppy on our list of breeders of Bull Terrier puppies in Florida! We've compared different breeders based on their level of experience and how comfortable their kennel is to the puppies and their parents.
We advise that you make an appointment with the breeders and visit in person at a time convenient to you before making a purchase. All the breeders listed are AKC recognized and they also have many years of experience.
More Florida Breeders: Best Schnoodle Breeders in Florida and Best Pointer Breeders in Florida.
Conclusion For The "Bull Terrier Puppies For Sale in Florida"
Breeders of Bull Terrier puppies for sale in Florida are individuals or organizations that produce quality, healthy puppies. Pups are well cared for and socialized in the weeks leading up to Gotcha Day, and they'll be current on vaccinations and other necessities before joining your family.
While we've researched the breeders on this list, we encourage you to do your own research. Check reviews and interview the kennel team – in person, if possible – to make sure the breeder is a good fit. Finally, pick a puppy that's going to be a valuable addition to your family for years to come!
For more guides similar to this list of breeders with Bull Terrier puppies for sale in Florida, you can check out:
Before you purchase a Bull Terrier from a breeder in Florida, you can learn more about the breed by watching "Everything You Need to Know About Owning a Bull Terrier" down below: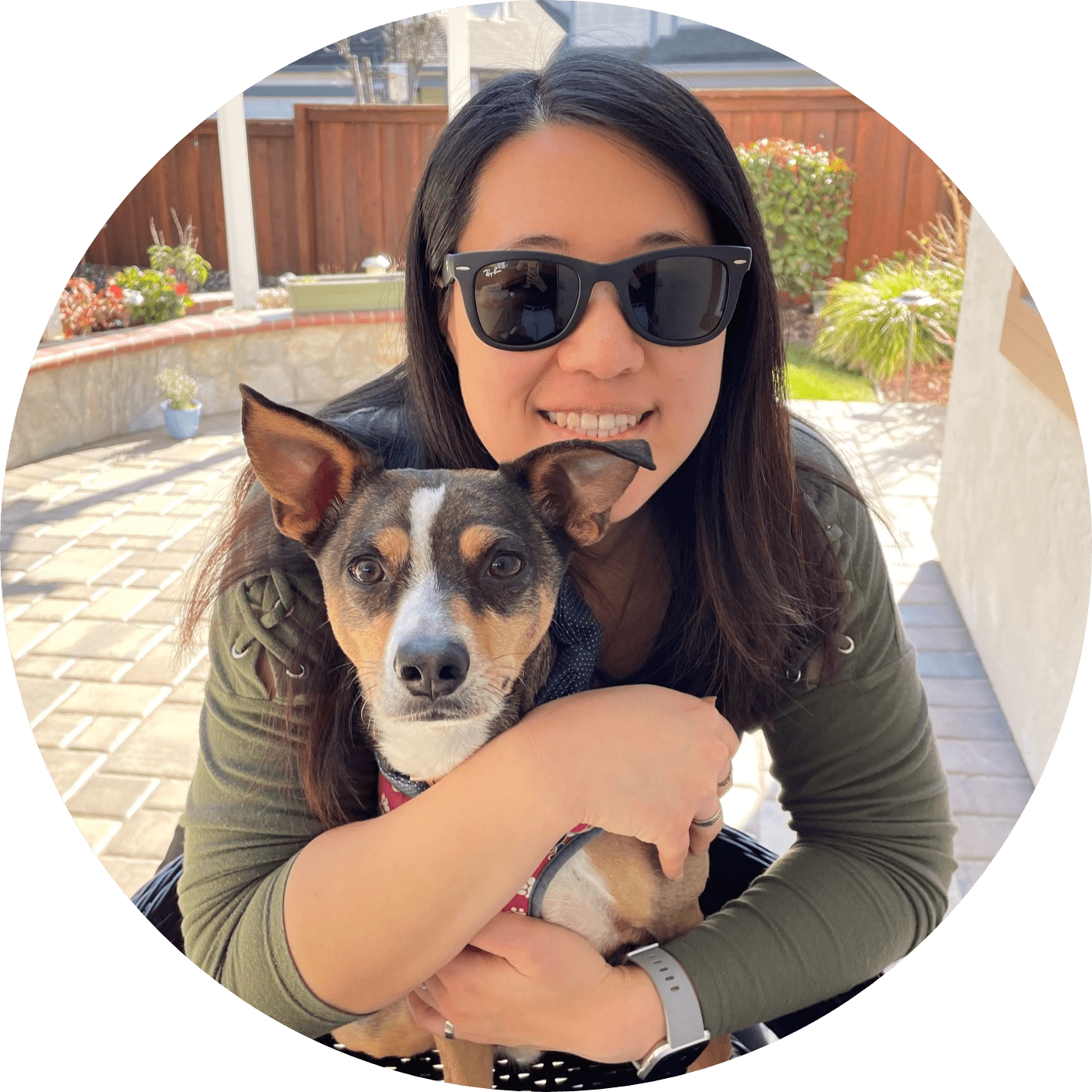 Dr. Sabrina Kong graduated from the Royal Veterinary College in England in 2016 and has been working at a small animal clinic in Northern California since then. She grew up in the Bay Area and got her bachelor's degree from Cal Poly San Luis Obispo. She also became a Certified Canine Rehabilitation Practitioner through a program at the University of Tennessee.
When she isn't in the clinic taking care of her four-legged patients, she enjoys traveling and trying new foods with her friends and her three-legged dog, Apollo. She adopted Apollo from her clinic when he was a puppy with numerous health issues. Dr. Kong truly cares about taking care of animals.