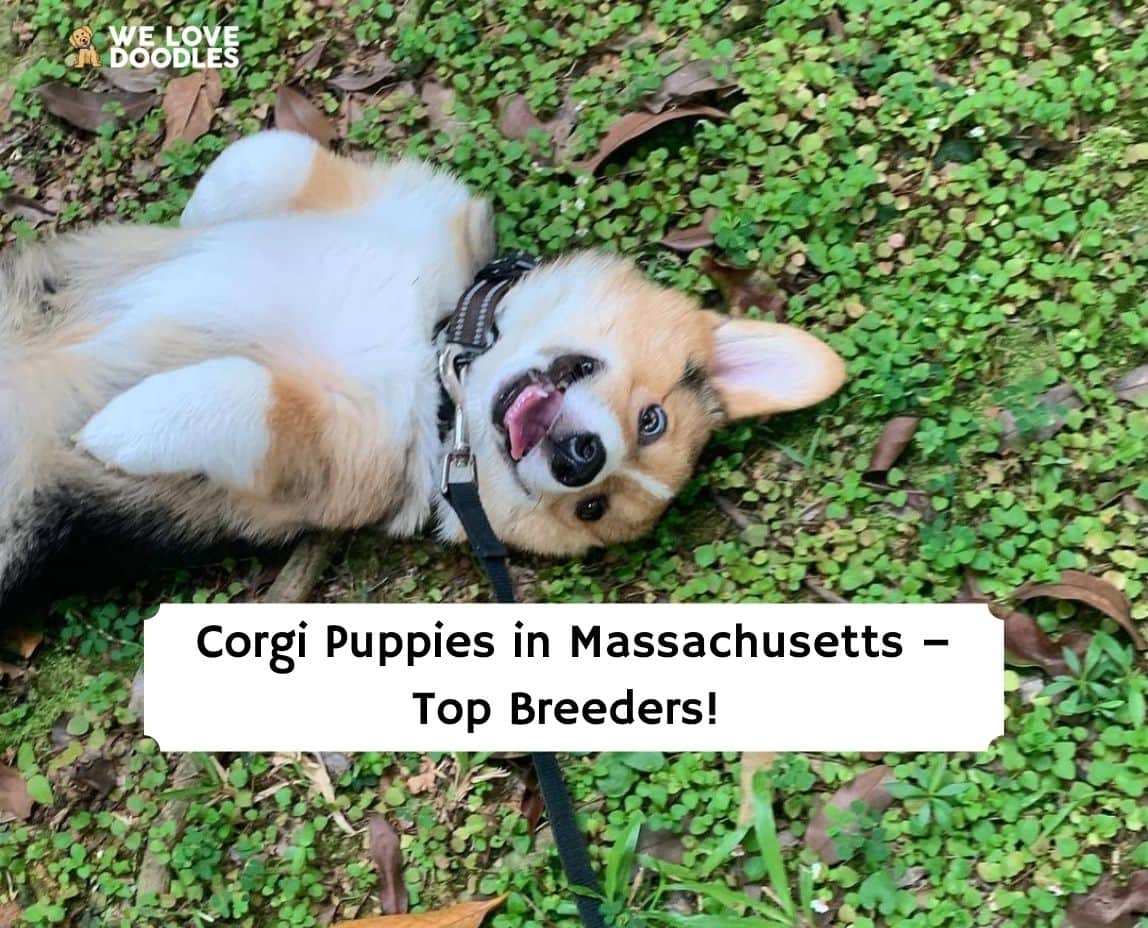 You might be familiar with the Corgi thanks to all the cute carton images of Corgis. However, if you are considering adding a new puppy to your family, there is much more to consider than just an adorable puppy face. It is important to learn and research the dog breed you are interested in, as well as looking for a reputable breeder once you decide on the dog breed best suited for your family.
Here we take a close look at the Corgi and explain why a reputable breeder is so important. In addition, we offer a list of some of the top Corgi breeders in Massachusetts to help you begin your search. As we were doing our research on Corgi breeders, we did notice a ton of puppy mills and fake breeders trying to scam people out of a deposit. Make sure to ask for referrals, see the parent dogs in person, and check for any health warranties. If you're a first-time puppy owner, we highly recommend PuppySpot as well since we got our puppy from them. Overall, we had a really great experience.
Other articles you would like: Shih Tzu Breeders in Massachusetts and French Bulldog Breeders in Massachusetts.
Why Finding a Reputable Breeder in Massachusetts is Important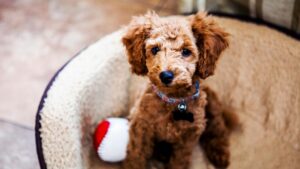 When you are looking to add a new Corgi puppy to your family in Massachusetts, the focus is usually on the cutest puppy and taking in all the adorable wet puppy kisses you can get. However, while the adorable faces can definitely steal your heart, finding a reputable breeder first and foremost helps to ensure that your adorable new puppy will be healthy and happy, as well as cute!
When looking for a reputable Corgi breeder in Massachusetts, you want to find one that specializes in the Corgi breed. Breeders that offer a bunch of different breeds are often simply in it for the money, such as a puppy mill. When a breeder specializes in one breed, they typically have a vast knowledge of the breed that they can share with you, as well as provide advice as your puppy grows. In addition, they often strive to maintain the breed standard and do everything they can to better the breed, such as genetic testing to breed out potential genetic complications. In many cases, these puppies come with a health guarantee, so you know you are getting a happy, healthy pup.
As your Corgi puppy grows, a good breeder can be a wonderful source of information. Because they know the breed so well, they can offer tips and tricks for training, help if you decide to show your dog, and much more. And don't be surprised if a reputable breeder is picky about who becomes their new puppy parents. Their goal is to find forever homes for their puppies, and many will work with you to find a puppy with the perfect temperament for your family.
Top 5 Corgi Breeders in Massachusetts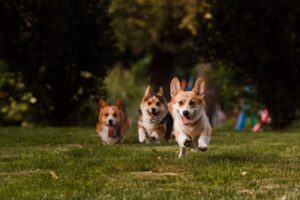 Now that you understand a bit more about the Corgi breed and why a reputable breeder is important, it is time to start your journey to find the perfect puppy for your family. To help you begin your search, we have provided a list of the top five Corgi breeders in Massachusetts and the surrounding areas.
1. PuppySpot Pembroke Welsh Corgis and Cardigan Welsh Corgis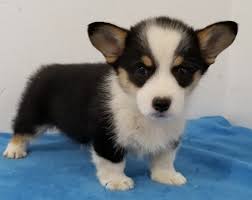 Because of the Corgi popularity, finding a reputable breeder near you can be difficult. However, that doesn't mean you need to give up on adding a healthy, happy Corgi to your family. PuppySpot offers a unique way to find a reputable breeder and a puppy for your family. PuppySpot is a puppy marketplace that carefully screens potential breeders. Once a breeder passes their screening process, they can list available puppies for adoption, and you can simply scroll through until you find a puppy that speaks to you.
Once you find a puppy, you will work with PuppySpot and the breeder to deliver your puppy directly to your door. Breeder location doesn't matter. Additionally, you never have to worry about unhealthy puppies or puppy mill breeders. In fact, PuppySpot feels so confident in their screened breeders, all puppies come with a 10-year genetic health guarantee. This is the longest health guarantee that we have seen from any dog breeder.
We also bought one of our puppies from PuppySpot and had a really great experience. To date, they have sold over 220,000 puppies and we are one of their happy customers. They even check in on us today and see how our dog is doing despite that fact that he is a few years old.
Corgi Breeder Information:
2. WindDancer Corgis
Located in Framingham, Massachusetts, WindDancer is a small family kennel owned by Mary DeToma. She specializes in breeding both Pembroke and Cardigan Welsh Corgis. DeToma is a member of the Pembroke Welsh Corgi Club of America, Mayflower Pembroke Welsh Corgi Club, the Cardigan Welsh Corgi Club of America, Yankee Cardigan Welsh Corgi Club, and the Lowell Kennel Club. In addition, she is a member of the Mayflower Pembroke Rescue Group and on the Board of Directors for Balance and Service K9s (BASK).
Just based off of her reputation in the industry, you can tell that she is a reputable Corgi breeder in Massachusetts. She's also extremely passionate about the puppies that she raises. Mary is a smaller individual breeder who sells both Pemrboke Corgi puppies as well as Cardigan Corgi puppies. You can check out her website for more information and pictures about her dogs.
Corgi Breeder Information:
3. Gooseberry Acre Corgis
Located in Westport, Massachusetts, Gooseberry Acre Corgis is owned and operated by Alyson DaPonte. This small hobby breeder has a true love for the Corgi breed, as well as an education in small animals and a background in breeding.  Her Corgis are first and foremost family members and DaPonte strives to provide quality, healthy Corgis for new pet parents. All her breeding Corgi puppies in Massachusetts undergo DNA testing to rule out the potential for genetic concerns that could be passed down.
She primarily breeds tri-color brown, white, and black Corgi puppies. Her puppies are all around 30 pounds and are registered with the AKC.
Corgi Breeder Information:
4. Cymry Pembroke Welsh Corgis and Welsh Springer Spaniels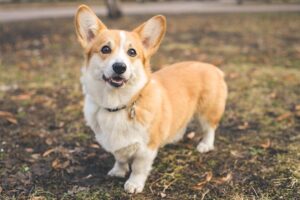 Owned and operated by Kathryn Smith, Cymry Pembroke Welsh Corgis, and Welsh Springer Spaniels is located in Milton, Vermont. Smith has been a member of the Pembroke Welsh Corgi Club of America (PWCCA) since 1997. She breeds her dogs to the standards of the PWCCA and all her dogs are health checked for potential genetic conditions. She is also a member of the Pembroke Welsh Corgi Association of Canada (PWCA(C)).
Corgi Breeder Information:
5. Brogan Corgis
Located in Westport, Connecticut, Brogan Corgis was founded in 1976 by Mari Carroll. She is not in the pet business but loves Corgis and breeds her dogs in order to share their love. Carroll is an accomplished breeder and handler and is well known in the dog world. She is an active member in many different Corgi and all-breed groups, including the Mayflower Corgi Club, the Longshore Kennel Club, and served 7 years on the board of the PWCAA. She is an AKC Breeder of Merit and follows the breed standards with a focus on health. All of her Corgi puppies in Massachsuetts undergo genetic health tests for hips, eyes, DM, and vWd.
Corgi Breeder Information:
More Information About Corgi Puppies in Massachusetts
The Corgi can refer to either the Cardigan Welsh Corgi or the Pembroke Welsh Corgi. Both were bred to herd cattle, sheep, and horses. These small, active, and intelligent dogs are perfect for most families as they are easy to train, eager to please, and do well with children and other pets. They do, however, like to be active, so regular walks or activities are necessary to keep them from learning destructive behaviors, such as chewing. These small dogs are great for apartment living or homes with large yards as they adapt very well.
The Pembroke Welsh Corgi is a small dog with short legs, a long body, and a large head that stands between 10-12 inches at the shoulder and weighs under 30 pounds. They have a short, double coat that can come in tricolor with white markings, red, or sable. The Pembroke Welsh Corgi also has a tail docked close to their body.
The Cardigan Welsh Corgi is a little larger, with males weighing up to almost 40 pounds. They also have a long, foxlike tail. Cardigans also come in more color varieties, including brindle, black and tan with brindle or tan points, red and sable with white markings, or blue merle.
In general, the Corgi is a healthy breed but can be prone to hip dysplasia, eye disorders (progressive retinal atrophy), cardia issues, degenerative myelopathy, and von Willebrand's disease, which is a bleeding disorder. Reputable Corgi breeders in Massachusetts will DNA test for these conditions to eliminate them from breeding stock and reduce the risk of passing the conditions to puppies. In addition, Corgis like to eat, so you must watch their diet to avoid excessive weight gain which can contribute to back problems.
Conclusion for Corgi Breeders in Massachusetts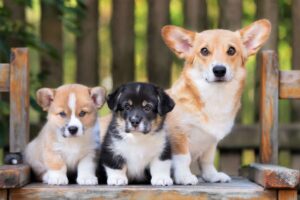 If you're in Massachusetts and looking for a Corgi puppy, you'll want to choose a reputable breeder. Make sure to ask for an in-person visit or at least a FaceTime before putting down a deposit for a puppy. Additionally, it's worthwhile to ask for references, ask for health checks, and make sure you can trust the Corgi breeder. Since Corgis are one of the most popular dog breeds in the world, there are tons of puppy mills and scams for this particular breed.
Other articles you would like:
Garrett loves animals and is a huge advocate for all Doodle dog breeds. He owns his own Goldendoodle named Kona. In addition, he volunteers at the Humane Society of Silicon Valley, where he fosters dogs and helps animals. Garrett enjoys writing about Doodles and believes that dogs can teach humans more about how to live than humans can teach a dog.
Why Trust We Love Doodles?
At We Love Doodles, we're a team of writers, veterinarians, and puppy trainers that love dogs. Our team of qualified experts researches and provides reliable information on a wide range of dog topics. Our reviews are based on customer feedback, hands-on testing, and in-depth analysis. We are fully transparent and honest to our community of dog owners and future owners.