In this guide, you'll find the best Golden Retriever breeders in Massachusetts! Before we get started, here's a little fun fact about this dog breed. According to the American Kennel Club, the Golden Retriever is the #2 most popular dog breed in the United States. This is not really a surprise because they are friendly, knowledgeable, and loyal dogs.
Before purchasing a Golden Retriever puppy in Massachusetts, we highly suggest that you check your local shelter or rescue to see if there are any Golden Retrievers that need to be rescued. Every year, over 3.3 million dogs end up at a rescue or shelter.
Other articles you might be interested in: Golden Retriever Rescues and Goldendoodle Breeders in Massachusetts.
Golden Retriever Puppies For Sale in Massachusetts
Due to the Golden Retrievers' popularity throughout Massachusetts, we came across several puppy mills and backyard breeders that are looking to make a quick profit off their puppies. We highly suggest visiting each breeder in person and asking them many questions about their Golden Retriever puppies. You should also ask for any health testing, genetic testing, and the type of socialization training they introduce their puppies to. If you are looking to buy a brand new Golden Retriever puppy, you'll find some of the top breeders in Massachusetts below!
If you're searching for Golden Retriever puppies by screening individual breeders, then PuppySpot will help you save all the time and trouble. By using PuppySpot, you won't need to contact each breeder individually to see whether they have Golden Retriever puppies for sale or not. The platform is a marketplace that has Golden Retriever puppies ready for adoption since they are already born. All you have to do is to find a listing with the Golden Retriever that you want.
For your future Golden Retriever puppy, you can sort the marketplace by images, videos, age, color, coat type, and much more. From hypoallergenic breeds to straight and beautiful coat dogs. You could also find a mixed version of your Golden Retriever dog such as a Goldendoodle. If the ideal Golden Retriever puppy that you want to buy isn't located in Massachusetts, then PuppySpot will fly them out to you. They are a network of breeders with their own airlines since they have shipped over 200,000 puppies around the United States.
PuppySpot doesn't support the idea of puppy mills, which means that they're strict on puppy listings. Whether it's a Golden Retriever breeder or any other kind of dog breeder, they all have to go through a strict screening processes that are USDA and AKC approved. Less than 10% of breeders are approved to list a Golden Retriever puppy, and that says a lot about PuppySpot's strict standards. Save the time on your search for a Golden Retriever companion in Massachusetts and check out PuppySpot!
PuppySpot Golden Retriever Details
2. Brookshire Goldens MA
Brookshire Goldens is located in Northborough, Massachusetts, and is known for breeding healthy Golden Retriever puppies. If you live around this area, you should consider getting your puppy from them. Like every good breeder, Brookshire takes pride in producing some of the healthiest Golden Retriever puppies for sale.
It is not about the color of the dog's coat. Brookshire prioritizes quality and makes sure that they produce Golden Retriever puppies that can compare with the AKC Golden standard. Their puppies enjoy undivided attention in a loving environment. Once it is time for a puppy to move out, Brookshire initiates training and socialization. A well-trained dog is a happy dog and can bring joy to any family. When you adopt a puppy, Brookshire Goldens will provide lifetime support. Thus, your dog will always be in good hands.
Brookshire Goldens Details
3. Astar Golden Retrievers
Formally known as Mainsail Golden Retrievers, Astar is one of the best breeders in Massachusetts. This reputable team of breeders was established in 1994 and has produced multiple AKC Champions. Astar specializes in Agility titled off-spring, Obedience, and Winning. Undoubtedly, you would agree that Astar is a reputable Golden Retriever breeder thanks to its numerous achievements in the dog world.
They have produced many award-winning dogs, including Rosie – Astar Red Rose, who achieved the Beginner Novice Title. Astar also has other achievements such as owning CH Nautilus Mainsails Hurricane "Glory" and winning the Westminster Kennel Club Golden Retriever award for Best of Breed in 2001. Other notable moments include the 2009 CH Mainsails Racing the Wind, in which "Spirit" won the Best Veteran in Show.
In 2013, Twinkle completed her Grand Championship over the summer. Five years later, CH Astar "Legend" became a Champion. Astar Golden Retrievers are known to produce healthy, loyal, loving dogs. Their goal is to produce quality, sound, multi-purpose companions that can enrich your lives. Astar Golden Retrievers ensures that all dogs have hip, heart, elbow, and eye clearances. If you live around Bridgewater in Massachusetts, feel free to contact them today.
Astar Golden Retrievers Details
4. Sapphire Goldens Massachusetts
Located in the Southeastern part of Massachusetts, Sapphire Goldens is home to quality Golden Retrievers. Sapphire comprises a team of individuals with a great passion for the Golden Retriever breed. With the goal of raising dogs that are beautiful to the breed standard and healthy, this breeder is undoubtedly one of the best in town.
Their Golden Retriever puppies in Massachusetts make great companions and bring joy to many families. Their first Golden "Shadow" put them under 'The Golden Spell' and fall in love with the breed. Sapphire's Golden Retrievers are always happy and healthy thanks to the team's continual efforts for testing. They bred their first litter of puppies in 1994, and today, they breed three litters every year.
Although Sapphire Goldens uses Champions from local Show Kennels, their girls are from champion pedigrees. They aim to produce their very own champions in the nearest future. Sapphire Goldens ensures that all dogs have hip, heart, elbow, and eye clearances. With this breeder, you are sure of getting a healthy Golden Retriever puppy in Massachusetts with a great personality. Sapphire Goldens is a proud member of the American Kennel Club, the Golden Retriever Club of America, and the Yankee Golden Retriever Club.
Sapphire Goldens Details
5. Lazydaze Farm Massachusetts
Last on the list of Golden Retriever breeders in Massachusetts is Lazydaze Farm. The Massachusetts of this small show kennel is about 45 minutes away from Boston. They are known for breeding beautiful and smart family companions. Lazydaze farm is a team of reputable breeders who put quality first. If you live around Boston and need a well-trained Golden retriever, you should contact them. They specialize in training, showing, and breeding high-quality pups.
Lazydaze farm is a proud member of the Yankee Golden Retriever Club, the Golden Retriever Club of America, and the Connecticut River Valley GRC. You can join these clubs for an opportunity to meet other dog lovers and have fun. Getting involved with any of these clubs is a great experience for dog lovers and find good breeders.
Lazydaze Farm Details
6. JRS Goldens Massachusetts
If you live around New England and want to adopt a new Golden Retriever, you should contact JRS Goldens. They carefully select and breed AKC Golden Retriever puppies, including British Type, English Type, light Golden, or European Golden Retrievers. Known for producing English-type and soft Golden retrievers, JRS Goldens are ethical in their breeding methods.
At JRS Golden Retrievers, quality is a top priority. They breed with the goal of improving the quality of the Golden Retriever for conformation, temperament, health, and soundness. It is easy to keep the coat attractive and ignore everything within. However, JRS focuses on everything under the coat rather than its color and attractiveness.
Having a healthy, quality Golden Retriever puppy in Massachusetts requires healthy parents. Goldens love attention and thrive when they get it. To stay healthy, they need daily exercise and a nutritious diet. JRS Goldens is a kennel-free facility with puppies raised from birth and ravished with love and attention.
JRS Goldens Details
History of the Golden Retriever Breed
Many people believe that Golden Retrievers are descendants of Russian sheepdogs bought from a circus. However, the breed was first developed at the highland estate of Lord Tweedmouth (formerly known as Sir Dudley Majoribanks) in Scotland. In his day, Tweedmouth bred different types of animals like the Golden Retriever.
Tweedmouth's breeding records (1835 to 1890) showed that he was aiming for a talented retriever. Tweedmouth's breed was a waterfowl hunter with a superb nose that paid more attention to his human companion than the spaniels and setters used at that time for retrieving. Golden Retrievers are also known for their loyalty and even-tempered nature in the home.
More Information About Golden Retriever Puppies
Many Golden Retrievers keep their puppy traits until they are older. Hunters originally bred this dog for retrieving ducks and other fowl for hunters. They have a lot of energy and require regular exercise. If you love jogging or taking a walk, a Golden Retriever can be the perfect companion.
Since this intelligent breed was bred to work, they require having something to do at all times or they will get bored. It could be a jog or walk, a run at the nearest beach or lake. You can also have a wonderful time in the yard playing a game of fetch. Goldens are good at dog sports, and they can help wake you up in the morning because they are extremely food motivated.
Whatever you do, you want to keep your Golden tired if you want them to behave properly. While giving your dog mental and physical exercise, don't forget to bring them along in your family activities. Being a family dog, the Golden Retriever thrives when they are with their "pack." If you are not willing to have your dog inside your house every day, please don't get a Golden Retriever. It should be noted that Golden Retriever puppies are not good watchdogs. They will most likely greet strangers by wagging their tails and flashing that characteristic Golden smile.
Conclusion For Golden Retriever Breeders in Massachusetts
The Golden Retriever is a popular dog breed in the United States and many people are looking to adopt one. Our list of Golden Retriever breeders will help you locate the right one. Feel free to check out these Golden Retriever breeders if you live in Massachusetts. 
If traveling to these Golden Retriever breeders in Massachusetts is a distance for you, we have recommendations from other states for you to check out:
For more information on the Golden Retriever dog breed, watch "Is The Amazing Golden Retriever The Perfect Dog" from Animal Facts down below: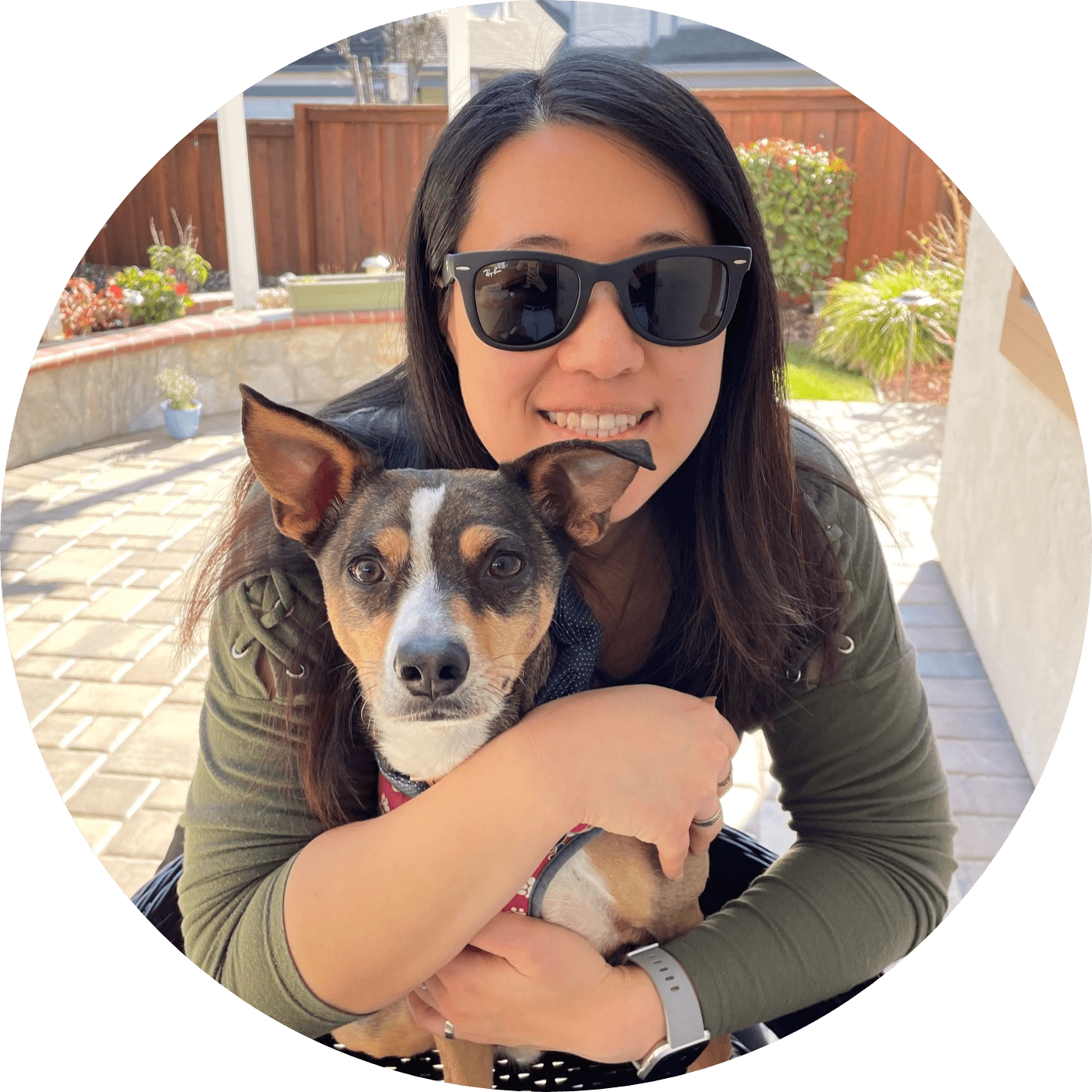 Dr. Sabrina Kong graduated from the Royal Veterinary College in England in 2016 and has been working at a small animal clinic in Northern California since then. She grew up in the Bay Area and got her bachelor's degree from Cal Poly San Luis Obispo. She also became a Certified Canine Rehabilitation Practitioner through a program at the University of Tennessee.
When she isn't in the clinic taking care of her four-legged patients, she enjoys traveling and trying new foods with her friends and her three-legged dog, Apollo. She adopted Apollo from her clinic when he was a puppy with numerous health issues. Dr. Kong truly cares about taking care of animals.