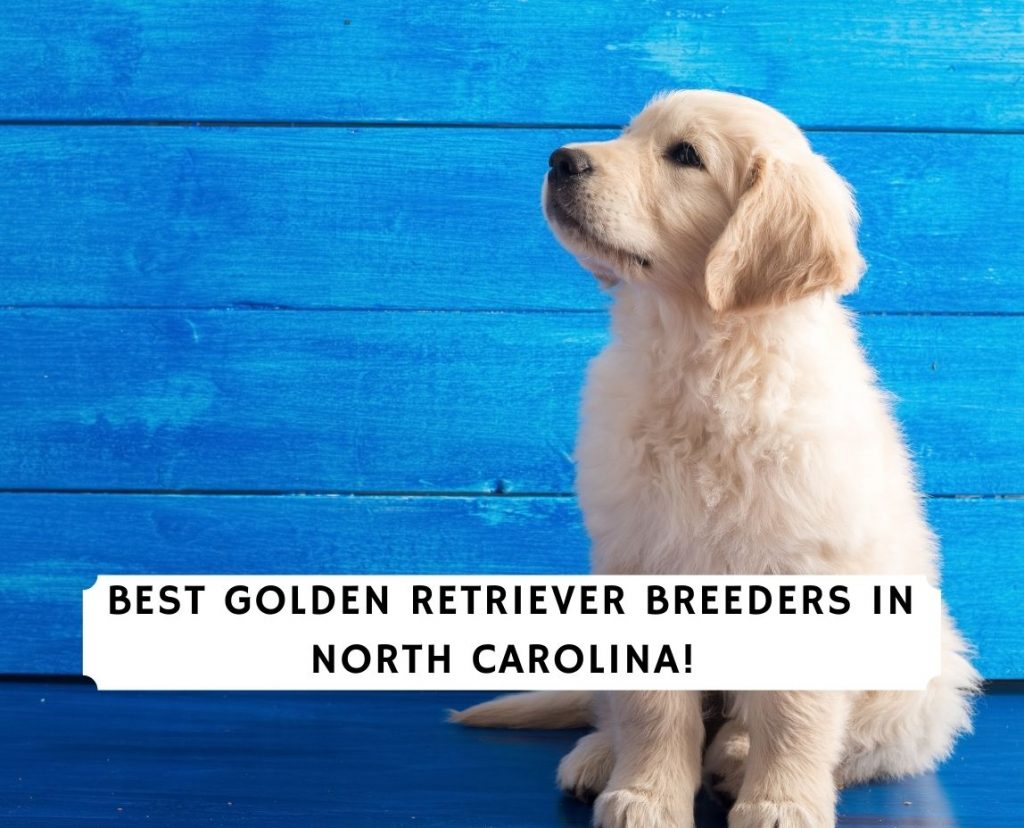 Are you in search of the best Golden Retriever breeders in North Carolina? Golden Retrievers thrive in North Carolina and they are by far one of the most popular dog breeds. Whether it's watching the sunrise on a barrier-island beach, hitting up the mountain slopes, or cozying up with a growler of craft beer – Goldens are central to living in North Carolina.
We know that looking for a dog breeder takes a ton of research. We've done our own independent research to find some great breeders that you can choose from. It's important to find a breeder that you can trust to sell you a healthy and happy puppy.
Another article you would like: Best Golden Retriever Rescues for Adoption.
Golden Retriever Puppies For Sale in North Carolina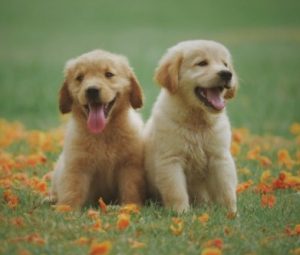 Reputable Golden Retriever breeders like the ones on this list make buying a puppy easy. They ensure their puppies are in good health, well socialized, and are ready to transition to their forever home. Whether you're in North Carolina or a friendly neighbor – this curated list has something for you.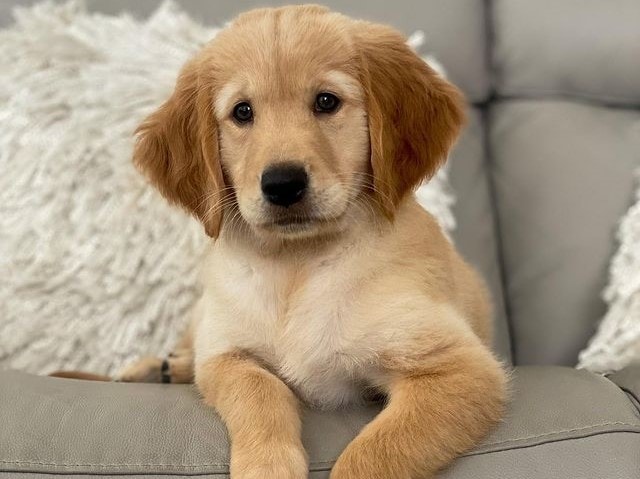 PuppySpot is on the top of the list of Golden Retriever breeders in North Carolina because they screen breeders for you and have puppies available today. Typically, you would be researching several breeders to make sure they are state-licensed, registered, and reputable. PuppySpot is a network of breeders that are thoroughly vetted through a process that is backed by the American Kennel Club (AKC). Thus, you know that you will be getting a healthy and happy Golden Retriever puppy.
In addition, most Golden Retriever breeders in North Carolina have a long waitlist for their puppies where you will be waiting months and sometimes even over a year. At PuppySpot, you can select from Golden Retriever puppies for sale today based on gender, size, coat color, and price. It's very easy to select a puppy and you'll be getting it faster than from a traditional breeder. If the exact Golden you want isn't available in North Carolina, then PuppySpot has its own airlines that can get your puppy safely. We used PuppySpot to get our puppy and think they are fantastic.
PuppySpot Details
2. Golden Star Family Puppies North Carolina
Golden Star Family Puppies are more than a breeder, they are family. They find great delight in helping you choose and select the best Golden Retriever puppy for you. The family-owned breeder that is run by the dynamic duo, Rachel and Owen, who is located in Union Grove, North Carolina. The couple involves their 7 children in raising and socializing their Golden Retriever puppies and their litters. The pair also loops in a couple of families in their local area to help them raise the Goldens and some of their other breeds.
Speaking of breeds, the two breeders don't just breed Golden Retrievers. They also breed Boxers, Goldendoodles, Aussiedoodles, Labradoodles, and Cockapoos. The Doodles come in miniature size. When you buy from Golden Star, you can expect to pay $2,800 for a Golden Retriever and $3,200 for an English Cream Golden Retriever puppy in North Carolina. Keep in mind that the only difference between these two Goldens is the coat color. The English cream color is not rare or special among Golden Retrievers. It is simply part of the Golden's breed.
Golden Star Family Puppies Details
3. Jackie's Goldens NC
Jackie's Goldens are in the heart of BBQ Capital. The business is run by a mother-daughter duo who share the love and passion for dogs that many North Carolinians seem to have. The pair has over 26 years of experience breeding Golden Retrievers and other dog breeds. They have extensive experience in the animal genetics world which plays well for their breeding program. For what it's worth, they are one of the oldest Golden Retriever breeders in North Carolina that we could find.
Aside from breeding Golden Retrievers, they are also focusing on perfecting their 1st and 2nd Doodle generations. Their Doodles come in miniature and standard sizes for those who want the best of Goldens and Poodles, also known as the Goldendoodle. For a Jackie Golden, you can expect to pay at least $2,000 for her Golden Retriever puppies for sale in North Carolina. The price, however, may increase since the pair hinted at price changes on their website. You can also expect a longer waiting period for Golden Retrievers as the breeders are limiting new Golden litters.
Jackie's Goldens Details
4. Carolina Goldens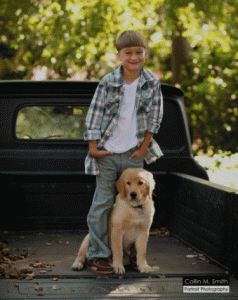 Carolina Goldens is a full-service breeding business in the foothills of Western North Carolina in Rutherfordton. The breeder, Anna, specializes in breeding AKC Golden Retriever puppies as therapy, service, and companion pets. The AKC-certified breeder has over 20 years of experience in selecting bloodlines and breeding for health, temperament, and conformation.
For Danielle, Golden Retrievers are the heart and soul of her breeding business. From the Golden's birth to their first visit to the veterinarian to the end of their life – they remain part of Carolina Goldens family. Danielle has set up a Facebook group to still maintain contact and welcomes prospective and past Carolina Goldens parents.
This also means that Danielle will be with you every step of the way, in good and rough times. If life circumstances change, you can take your fluffy friend to Danielle and she will take them back. A Golden Retriever from Carolina Goldens will cost at least $3000. The price may vary depending on whether you want the classic Golden Retriever or the English Cream Golden Retriever.
Carolina Goldens Details
5. Goldensglen Golden Retriever NC
Goldensglen Golden Retriever is a small hobby breeder in Marvin, North Carolina, 10 minutes south of Charlotte. They are members of the Golden Retriever Club of America, the Sandlapper Golden Retriever Club, and the Golden Retriever Club in the UK. Their AKC Golden Retrievers are show champions who trace their lineage to Finland, Netherlands, and Great Britain. The breeders train their Golden Retriever puppies as emotional support dogs and hunting buddies.
If you would like more information on the parent dogs' health tests, you can access them on their website. The folks at Goldensglen have put up all the information you may need but remember to do your due diligence. Ultimately, you want to find a Golden Retriever breeder that you trust will give you a healthy puppy.
These Golden Retriever breeders don't breed often. Every year, they breed anywhere from 2 to 4 litters. From their customer reviews, customers book their Golden Retriever months ahead. Thus, the waiting time is long but worth the wait. This breeder is a perfect choice for an individual or family that's shopping around for a Golden Retriever with no urgency or immediate plans to bring the puppy home. You can expect to pay an average of $2500 to $3500 for a Goldensglen Golden Retriever for sale in North Carolina.
Goldensglen Golden Retriever Details
6. Honor Service Dogs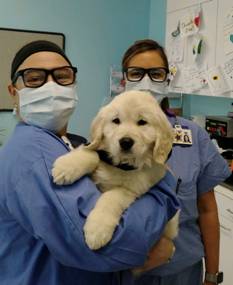 Honor Service Dogs is a non-profit organization that breeds Golden Retrievers for veterans. The American public supports the organization, making it possible to connect veteran families with honor goldens. They usually place the Golden Retrievers with special needs families, military war heroes, and trauma survivors to mention a few. Honor Service Dogs has existed since the 1960s. For the past 50 years, the organization has ranked as a top producer and breeder in over 400 obedience and agility shows.
These Golden Retriever breeders use their American lineage breed with English cream Goldens from Ukraine, Sweden, Netherlands, and Austria to produce exquisite Golden puppies. The breeders say they breed to provide a service canine and a family Golden that any family would be proud to own. If you would like a companion pet, you can expect to pay $2800 to $3800 for an Honor Golden Retriever. Unlike many breeders in North Carolina, Honor has a refund policy for deposits. This means that if you change your mind and don't want a specific litter or any dog at all – Honor Service Dogs will refund your money.
Honor Service Dogs Details
7. Creekwood Acres North Carolina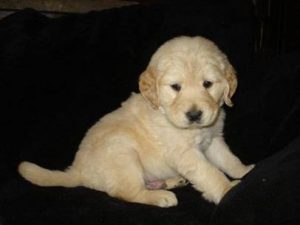 Creekwood Acres is a small Golden Retriever breeder, 1 hour outside Charlotte located in New London, North Carolina. Shawna, the breeder, has a small acreage where the Goldens love to play, romp about, and swim in their nearby cool pond. Shawna is keen on breeding Golden Retriever puppies for health, temperament, and intelligence. She only places potential parent dogs with these three characteristics in her breeding program. Past Creekwood parents have attributed this to their furry babies turning out well-mannered, smart, and social.
Shawna retires her Goldens at 6 years of age. The Goldens usually stay on the farm or Shawna finds them a wonderful home to retire to. If you're looking for a mature Golden Retriever, you can contact Shawna and ask about her upcoming retirees. If you're keen on getting a Golden Retriever puppy, you can expect to spend at least $2,000 at Creekwood Acres. The price covers AKC Registration when your Golden comes home at 8 weeks. Creekwood's waiting lists fill up fast. If you decide to go with Creekwood acres, call Shawna up and book a slot on the waiting list.
Creekwood Acres Details
Conclusion For The Best Golden Retriever Breeders in North Carolina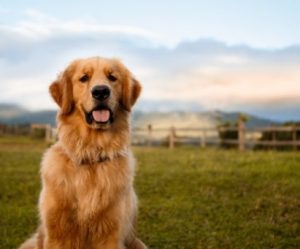 Golden Retrievers are the 3rd most popular dog breed according to the American Kennel Club (AKC). We advise you to take time before you decide on any breeder. This Golden Retriever will be your companion for the next 12 to 15+ years, so you must do proper research and avoid cheap puppy mills.
If you're planning to purchase a Golden Retriever from a breeder you've never heard about, we advise that you do your due diligence before making any financial decisions. There are many backyard breeders and puppy mills out there who aren't health testing their dogs. It's best to not support them because of their unethical ways and you may get a puppy with a short lifespan.
If you're still in the process of choosing a dog breed, you can check out our other recommendations in North Carolina:
To learn more about the Golden Retriever, this video will teach you about this special dog breed:
Garrett loves animals and is a huge advocate for all Doodle dog breeds. He owns his own Goldendoodle named Kona. In addition, he volunteers at the Humane Society of Silicon Valley, where he fosters dogs and helps animals. Garrett enjoys writing about Doodles and believes that dogs can teach humans more about how to live than humans can teach a dog.
Why Trust We Love Doodles?
At We Love Doodles, we're a team of writers, veterinarians, and puppy trainers that love dogs. Our team of qualified experts researches and provides reliable information on a wide range of dog topics. Our reviews are based on customer feedback, hands-on testing, and in-depth analysis. We are fully transparent and honest to our community of dog owners and future owners.