If you're searching for the best Corgi rescues in Massachusetts, this is the right article for you. Despite their popularity, Corgis have humble roots. They were first bred to herd cattle, a task they excelled in, partly due to their low body profile. The dog's size helped them avoid kicks from enraged cattle as they nipped at the cattle's heels to make them move. Corgis are greatly admired for their spirited personality, conservative nature, and boldness.
Looking to adopt a Corgi of your own? Keep reading!
Before scrolling down this list of Corgi rescues in Massachusetts, you can check out these other recommendations from our team at We Love Doodles: Best Goldendoodle Rescues in Massachusetts and Best French Bulldog Rescues in Massachusetts.
Find a Corgi Rescue Near Me in Massachusetts
We've compiled an up-to-date list of rescues to help you find the best Corgi Rescues in Massachusetts, so read on.
Corgi Product Recommendations: Best Dog Bed For a Corgi and Best Dog Food with Vitamins and Minerals.
1. Mayflower Corgi Club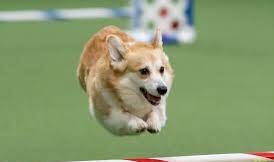 If you're looking for the best Corgi Rescue in Massachusetts, Mayflower Corgi Club might be your best option. It is the only Pembroke Welsh Corgi Club of America (PWCC) affiliated rescue in Massachusetts. The club serves Massachusetts, New York, Vermont, Connecticut, Maine, Rhode Island, and New Hampshire.
At Mayflower Corgi Club, all rescued and surrendered Corgis are tested for health issues, brought up to date with vaccinations, and spayed or neutered as necessary. To surrender or rehome your Corgi, you'll need to contact the rescue coordinator in your state. Contact information is available on the Mayflower website.
The rescue coordinator will ask you questions about your dog and why you want to rehome him. This is to help develop a pet profile and assess your Corgi's suitability and better placement with adopters. The Mayflower Corgi Club guarantees that all adopters are sufficiently screened to ensure rescued Corgis are paired with the best families.
You can rest assured that your Corgi will be in safe hands after adoption since Mayflower Corgi Club follow up with adopting families monitoring the Corgi's welfare and intervening where possible. To adopt a Corgi from Mayflower Corgi Club, you must complete an online application. Based on your application, they'll match you with the Corgi you're most suitable for.
Mayflower Corgi Club Details
2. Great Dog Rescue New England
This non-profit organization headquartered in Massachusetts rescues all dog breeds and other abandoned animals. The organization is shelterless, meaning all rescued or surrendered dogs are accommodated by foster volunteers committed to the cause.
Before a Corgi is taken to a volunteer, it is first screened for any health issues, vaccinated, and spayed or neutered as necessary. Corgis and other rescued breeds are evaluated on their temperament to ensure they're paired with the most suitable volunteers and adopting families. To adopt a Corgi or any other breed, you'll need to complete an application.
After reviewing and considering your application, you'll schedule an interview to assess your needs and suitability. Once you're considered a match and all your personal and vet references check out, a home visit is arranged to acquaint you with your new fur baby. All adoptions are governed by a contract that is in place to guarantee all adopted pets' safety and wellbeing.
Great Dog Rescue New England Details
3. Save A Dog
Founded in 1999, Save A Dog is a privately funded organization whose main aim is to rescue and rehome all abandoned dogs. Save A Dog was founded by a couple keen on rescuing and fostering abandoned dogs. According to the Save A Dog website, the couple was inspired into action by their experience as volunteers at local shelters and seeing the dogs' misery as they were kept in kennels and their effect on the dogs.
Save A Dog advocates for adopting rather than buying dogs from breeders, something they claim may help address the pet overpopulation problem. All rescued dogs are assessed on their temperaments, adequately vaccinated, tested for diseases, and treated as necessary.
Dogs are spayed and neutered; however, Save A Dog maintains a policy of waiting until each dog matures to ensure puppies have the necessary hormones to develop fully. Rescued dogs benefit from the cofounder's extensive study and knowledge of homeopathic remedies.
The organization offers support to adoptive families through training for adopters and frequent newsletters on how to take care of the adopted dogs best. To adopt a Corgi from Save A Dog, you'll have to download an adopters' packet on their site and read their Holistic Dog guide. You'll then complete an application, followed by a home visit to assess your suitability for the rescued Corgi. Adoption fees range between $300 and $550.
Save A Dog maintains an open door return policy for all adopted dogs to ensure the dogs are not abandoned again or euthanized. If you adopt a Corgi Puppy, you'll get a $50 rebate from the adoption fees once you send proof that the puppy has been spayed or neutered.  As mentioned above, Save A Dog is a privately funded organization, and all donations to support the cause are welcome.
Save A Dog Details
4. Northeast Animal Shelter
Last on the list of the best Corgi rescues in Massachusetts is Northeast Animal Shelter. Easily the oldest and largest animal rescue organization on this list, Northeast Animal Shelter, in partnership with MSPCA-Angell, has facilitated the rescue and rehoming of more than 125,000 cats and dogs in and around New England.
Formed in 1976 by three siblings, Northeast Animal Shelter has remained true to the founders' ideals, focused on addressing the pet overpopulation problem by rescuing and rehoming abandoned cats and dogs. Northeast Animal Shelter maintains they do not euthanize rescued animals due to space or time constraints. However, they may do so due to behavioral or medical conditions while ensuring their best interests come first.
Northeast Animal Shelter rescues and rehomes many abandoned pets by combining Northeast Animal Shelter's extensive relocation network and MSPCA-Angell's extensive veterinary and adoption resources. All rescued dogs and cats are screened for diseases and treated.
Animals are assessed on their temperaments, vaccinated, and spayed or neutered. Read their requirements and apply to adopt a Corgi or any other breed from Northeast Animal Shelter. The organization will then contact you to schedule an interview to further assess your suitability for the dog you wish to adopt.
Northeast Animal Shelter Details
How to Choose a Corgi Rescue in Massachusetts
Here is a short list of things you should consider when choosing a Corgi rescue in Massachusetts.
Related: When Do Corgis Stop Growing?
More About Corgi Rescues in Massachusetts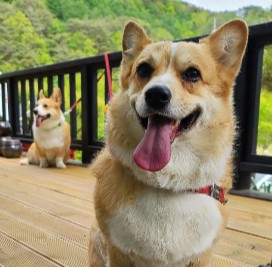 There is only one rescue in Massachusetts dedicated to solely rescuing the Corgi breed. This rescue is Mayflower Corgi Club. However, there are many other shelters and rescues dedicated to rescuing Corgis and other dog breeds and all kinds of pets for some organizations.
Fortunately, due to Corgi's popularity, they are quickly adopted from rescue centers as soon as they are rescued or surrendered. So it might take a while for you to find the perfect Corgi to adopt, but once you do, we promise you'll love your fur baby.
Related: Can Corgis Jump?
Conclusion For The "Best Corgi Rescues in Massachusetts"
There are many Corgi rescues in Massachusetts, and many others are not mentioned in this article; however, we've done our best to narrow down to these four amazing Corgi rescues in Massachusetts, which are the best, in our opinion. Remember when you're going to adopt a Corgi from a rescue, this breed is lively, loyal, and loving, but at the same time, it is a bit stubborn.
You can fix this with some training. Alternatively, if you're looking to surrender your Corgi to a rescue, you can be confident that the rescues mentioned above will take excellent care of your fur baby. All the best as you adopt or surrender your Corgi.
For more guides similar to this list of Corgi rescues in Massachusetts, you can check out:
Before adopting a Corgi companion from a rescue shelter in Massachusetts, you can learn more about this dog breed by watching "Corgi Pros and Cons" down below: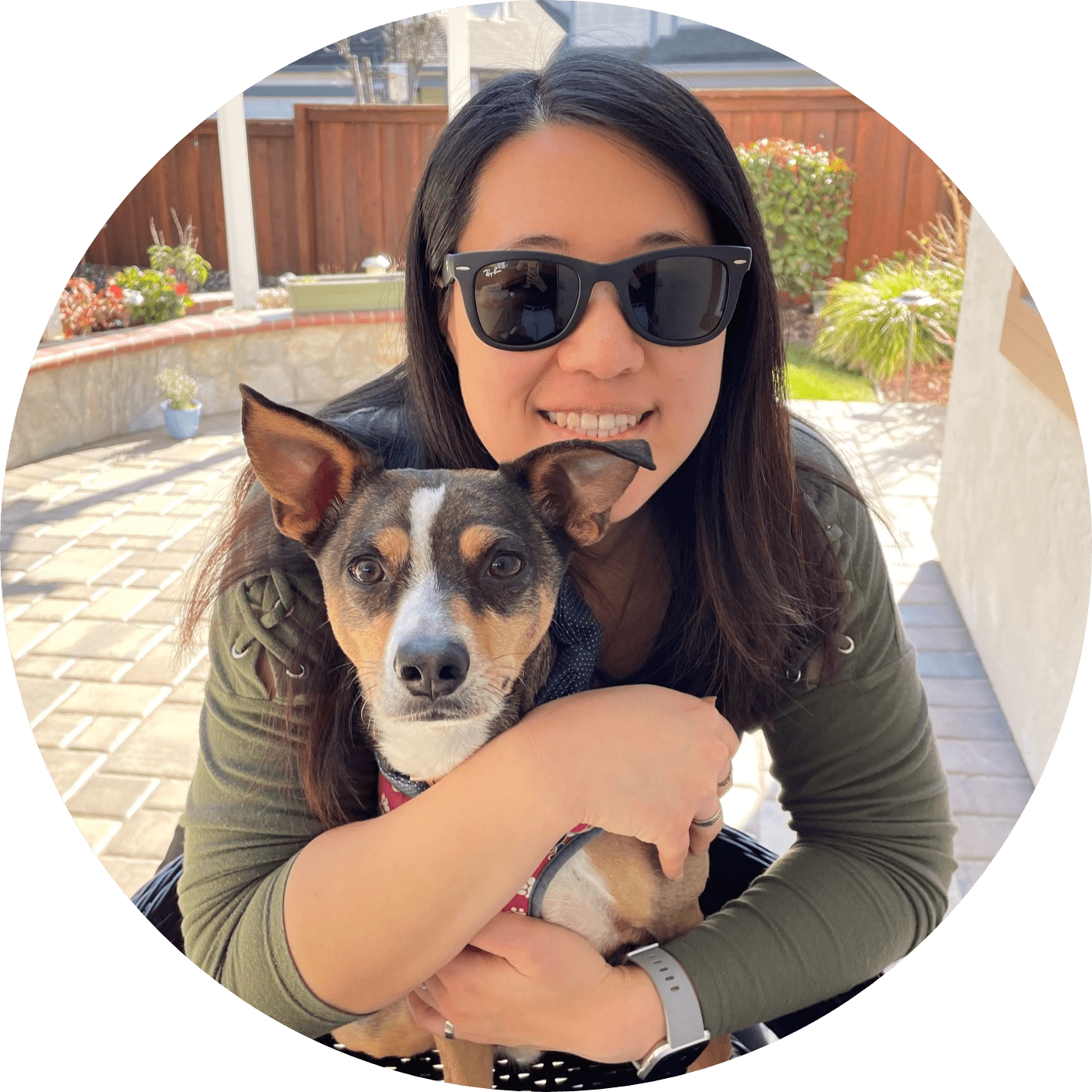 Dr. Sabrina Kong graduated from the Royal Veterinary College in England in 2016 and has been working at a small animal clinic in Northern California since then. She grew up in the Bay Area and got her bachelor's degree from Cal Poly San Luis Obispo. She also became a Certified Canine Rehabilitation Practitioner through a program at the University of Tennessee.
When she isn't in the clinic taking care of her four-legged patients, she enjoys traveling and trying new foods with her friends and her three-legged dog, Apollo. She adopted Apollo from her clinic when he was a puppy with numerous health issues. Dr. Kong truly cares about taking care of animals.