In this guide, our team at WeLoveDoodles will provide everything you need to know to the question: "Can Corgis jump?" Leaping, soaring, jumping. Your dog most likely loves activity. Whether they have a whole backyard to enjoy and play in or just a living room floor, dogs have a fascination with thinking they can be just like other animals and get some serious air. However, this may be more dependent on the actual breed of dog. Some may prefer to try and get in the air more often than others. Other dogs may also try to jump in the air only to find out that their hind legs don't have the total capacity to get them in the air as much as they would want to be. Whether or not your dog can jump can help you provide the best care for them and find suitable activities that align with their abilities.
It can help you notice their behavior patterns to tell if anything is out of the ordinary. For short, the Pembroke Welsh Corgi, or Corgi, tries to get the feeling of being in the air. They are known for their short, stubby legs, but they can still get some air depending on their overall size and athleticism. If you have a Corgi or are considering adding one to your family, one important thing to note about this breed is that they enjoy the activity of jumping. To help monitor your dog's behavior and identify any potential concerns, our team will share all you need to know about Corgis and their jumping habits.
Before scrolling down this article "Can Corgis Jump," we think you might be interested in related content: Best Dog Gate For Jumpers and Best Dog Gates For Stairs.
Is it Possible For Corgis To Jump?
Corgis are known to be avid jumpers. Although they have a medium body and leg size, they can still get in the air at impressive heights. The size of a Corgi only reaches a weight between 22 to 31 pounds and a height of just 10 to 12 inches tall. The fact that they can jump between 8 and 12 inches in the air can be pretty amazing. That means they can jump about as high as they are tall. Of course, the size and age of the Corgi will help determine how high they can jump up in the air. While Corgis think they can get in the air, they tend to fall all too frequently when trying to jump at a much taller height than them. When your Corgi falls, be sure to help them back up if needed and provide any additional care should they have injured themselves.
More Corgi Content: How To Deal With Corgi Shedding.
Reasons Why Corgis Jump
Just like any behavioral expression, jumping can mean multiple things for the Corgi.
1. Excitement
A Corgi may show their excitement and joy that you have come home by jumping up on you and celebrating your presence. While you may find this entertaining, it can also be somewhat of a challenge as they lay their body up on your legs as you are trying to enter the house. Unless you train them out of that behavior, your dog may feel free to express their joy by jumping up on you and getting your attention.
More Corgi Content: Are Corgis Good With Kids?
2. Activity
Dogs trained in agility and sport may run through courses in which jumping is an everyday activity. Jumping can help support their coordination and overall performance in running and many other types of athletic settings. They can strengthen their muscles and grow their abilities to thrive in a sporting environment.
More Corgi Content: Best Dog Bed For a Corgi.
3. Attention
If you shower your dog with attention every time they jump up or on you, they may have learned that that is the way to get praise. While this reaction is most likely unintentional on your part, it has taught your dog that they should jump to receive praise from you. With behavioral training, you can help eliminate this response and instead find more constructive ways for you to give them praise without jumping.
More Corgi Content: Why Do Corgis Sploot?
When Do Corgis Jump?
Just as they learn how to run around with other dogs or identify your emotions, your Corgi will also learn how to jump over time. Typically, Corgi puppies will be able to jump at a healthy state when they are fully grown, at about one year old. Why is there such a delay in their ability to jump? If you notice, on a Corgi, their legs tend to be much shorter than the proportions in the rest of their body. Their legs are short, stubby, and can only get them so far.
Their short leg size also makes them carry themselves low to the ground, making it more challenging for Corgis to learn to jump. When training a Corgi for agility and sport, they may develop a routine that involves quite a bit of jumping. Whether through an official routine or just playing around, jumping can help strengthen their joints and build endurance in their legs. However, it's essential to monitor your Corgi's activities when jumping is involved. An excessive amount of jumping can become problematic to their health.
Corgi Mentions: Types of Dogs Born Without Tails.
What Are The Dangers of Corgis Jumping?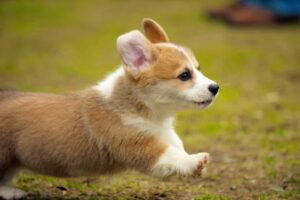 Just as the case with other high-intensity exercises like jumping, Corgis can be subjected to some joint and leg problems with this particular activity. The short legs of Corgis are not necessarily designed for long-distance runs or intense training courses with hurdles and barriers to overcome. Therefore, it's crucial to monitor the health of your Corgi if they are engaged in an activity that involves regular jumping. Corgis are also more likely to develop issues in their back and spine that can be brought on by either excessive jumping or jumping and then falling in a way that causes an injury. Intervertebral Disc Disease is a severe condition that strained joints can bring on due to their small leg size.
Corgi Mentions: Best Barn Dog Breeds For Farm and Outdoors.
How To Get Your Corgi To Stop Jumping
Sometimes, your Corgi needs to take a break from jumping. Whether they are getting too much to handle or are developing joining or muscle issues, there may be a time to encourage them to find alternative ways to express their emotions rather than jumping. Thankfully, there are some ways you can get your dog to stop jumping, primarily through behavioral training.
Using tools and tactics like positive reinforcement, you can develop a new behavior and reaction in your Corgi that does not include jumping, either when they are excited or seeking attention from you. Suppose your dog enjoys being active but is experiencing stress in its joints. In that case, you can also work to find alternative activities on a flatter surface and, therefore, easier on their bodies. Things like taking a short jog or playing around on a flat surface can bring them joy while easing their joints' burden.
This is particularly important if your Corgi is older and may therefore be more susceptible to developing joint, muscle, and bone issues. Actions such as jumping off from high places, such as from a bed to the floor, is a behavior that should not be encouraged for the Corgi. The hard, sudden impact on their legs can cause severe issues and further concerns later in life. Instead, you can provide them resources like stairs to look out the window or find other ways to get them on and off high surfaces like couches or beds.
Dog Product Recommendations: Best Device To Stop Dog Barking and Best Dog Foods For Joint Health.
Conclusion For "Can Corgis Jump"
Corgis may not be the best jumpers, but they sure do enjoy it. Support your dog's health by monitoring how often and from where your Corgi jumps. If they are not careful, they could potentially develop joint issues that reduce their mobility later in life. Knowing this can help you prevent their jumping from becoming a concern in the long run as you keep them happy and healthy for life.
For Corgi breeder recommendations, you can check out:
To see the Corgi attempting to jump in action, watch "Corgi Fails At Jumping on Couch" from ClutchTheCorgi down below: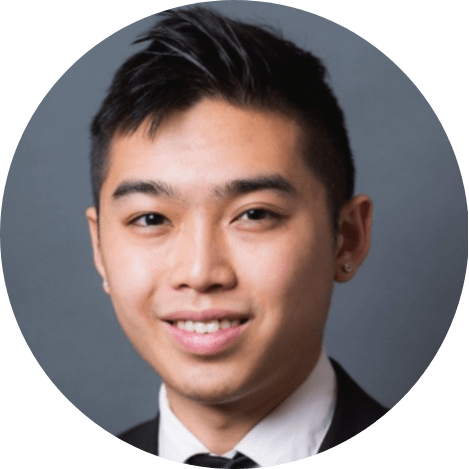 Andy is a full-time animal rescuer and owner of a toy doodle. When he's not saving dogs, Andy is one of our core writers and editors. He has been writing about dogs for over a decade. Andy joined our team because he believes that words are powerful tools that can change a dog's life for the better.
Why Trust We Love Doodles?
At We Love Doodles, we're a team of writers, veterinarians, and puppy trainers that love dogs. Our team of qualified experts researches and provides reliable information on a wide range of dog topics. Our reviews are based on customer feedback, hands-on testing, and in-depth analysis. We are fully transparent and honest to our community of dog owners and future owners.