Finding the best Shih Tzu breeders in Wisconsin can sometimes feel intimidating and daunting for those who have never done so before. But if you're looking for a healthy Shih Tzu, finding a reputable breeder is exactly what you'll have to do to get one that suits you for the foreseeable future.
Before scrolling down this list of Shih Tzu breeders in Wisconsin, check out these other recommendations from our team at We Love Doodles: Best Maltese Breeders in Wisconsin and Best Schnauzer Breeders in Wisconsin.
Shih Tzu Puppies For Sale in Wisconsin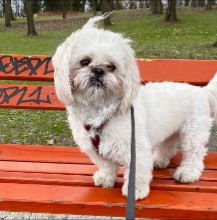 We're here to help you! This guide will assist you in finding the best Shih Tzu breeders in Wisconsin, including contact details and everything you need to get started on the journey to getting your next Shih Tzu.
Shih Tzu Product Recommendations: Best Dog Brush For Tangles and Best Puppy Flea Shampoos.
1. PuppySpot's Shih Tzus For Wisconsin
Since you're searching for Shih Tzu breeders in Wisconsin, we recommend checking out PuppySpot. PuppySpot is a reputable platform where you can browse for available Shih Tzu puppies from the comfort of your home in Wisconsin.
Keep in mind that all Shih Tzu breeders on PuppySpot must go through a strict screening process, so you can rest assured knowing that your companion will arrive in Wisconsin safe and sound. Before you continue searching for a Shih Tzu puppy for sale in Wisconsin, check out the link to the marketplace below.
If you can't find a little Shih Tzu puppy that's close to your home, that's no problem! You can choose your shipping or delivery option at checkout, and PuppySpot will utilize their own USDA-approved planes and ground transportation to get your pup to you. Your dog comes with a 10-year health guarantee and will be vaccinated and wormed before arriving at your home. 
During checkout, you can choose to add pet insurance, a microchip, and other options to your puppy order. 
PuppySpot Details
2. Meggy's AKC Shih Tzus
Update for 2024: This breeder is no longer in operation. 
Meggy's AKC Shih Tzus Details
3. Foxwood Kennels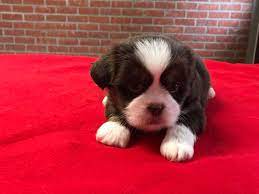 Health
Structure
Temperament
Every puppy they sell comes with a written guarantee for an entire year. This includes the health records of the puppy, applicable discounts for fencing, discounts to veterinary clinics, and even training.
Foxwood Kennels Details
3. Ohpuppylove
If you're interested in purchasing a puppy from Ohpuppylove, we recommend you pay them a visit! Call to schedule your arrival, then check out the facility which includes an outdoor playground and a comfy indoor space. Puppy cams are set up on site, and dogs are protected from naturally occurring wildlife on the property. 
Speak to the breeder about the health records and guarantees you'll receive with your puppy. You may also be responsible for spaying or neutering your pet after a certain time period. 
Ohpuppylove Details
5. Rene's Wonderful World of Teddy Bear Puppies
Some live in a condo, large homes, or an apartment. Rene's Wonderful World of Teddy Bear Puppies realizes that the puppies need to be able to get along with other pets at the same time. That's why they pay careful attention to the environment in which their puppies are raised. Dogs are socialized from an early age, and should transition easily into your home. 
Of course, your dog will be vet-checked from nose to tail, and will have been vaccinated and dewormed as appropriate for his age. 
Rene's Wonderful World of Teddy Bear Puppies Details
6. Wisconsin Puppy Patch
LeRoy is fond of the Shih Tzu breed and the Cavalier King Charles Spaniel, and he gets great enjoyment from socializing these breeds with one another and providing loving puppies to new families to raise.
He keeps an immaculate shelter for all of his animals, and he's committed to providing only healthy puppies for adoption. The best Shih Tzu breeders in Wisconsin all pay a high degree of respect and care to their dogs' living and health conditions, and you'll quickly see that when visiting any of these breeders.
Wisconsin Puppy Patch Details
How to Choose a Shih Tzu Breeder in Wisconsin
Talk to someone who has purchased a dog from the breeder you consider. Ask your veterinarian or local animal shelter if they know of any good breeders in your area. You can also ask people involved in canine activities such as obedience, conformation (dog shows), or agility training.
A responsible, knowledgeable person in one of these areas should be able to help you decide whether a breeder is reputable. A good breeder will also want to meet you and ask you questions.
They'll want to interview you to make sure you're a good match for their puppies. They might even ask that you bring your family members, especially any kids, along with you to see how they interact with dogs.
A couple of steps you might want to take when considering a breeder are:
Visit the kennel where the puppy was born and raised. Make sure it's clean and well maintained. Ask whether the parents are on-site and whether there are other dogs present that aren't kenneled.
Ask about health testing and breeding practices for both parents of the puppy. Look for breeders who test their dogs and have written documentation of those results and proof that their dogs are registered with the American Kennel Club or another reputable registry or club organization.
Ask about health guarantees offered with the sale of a Shih Tzu puppy, such as coverage against congenital health issues and others.
What You Need to Know Before Bringing Home a Shih Tzu in Virginia
While they are a small breed of dog, they still need plenty of activity and are known for their outgoing, friendly nature. Their facial fur is often long, giving them a lion-like appearance.
The American Kennel Club (AKC) standard for the breed calls for a height between 8 to 11 inches. Males weigh between 9 to 16 pounds, while females weigh 8 to 15 pounds. 
As with any dog breed, the Shih Tzu has certain common traits, but no two dogs are exactly alike. Just as you would research before adopting a child, so too should you do your best to determine if a Shih Tzu is right for you. Due to their playful and loving nature, Shih Tzus make great pets for families with children, although it is recommended that children be older than five years of age.
They also get along well with other dogs and pets. Their small size and friendly personality make them easily intimidated by larger dogs and may not be the best choice for families with big dogs. Shih Tzus are intelligent dogs who learn quickly and can be trained easily, especially when they are young puppies. However, like many breeds of dogs, they can be stubborn at times.
If a Shih Tzu sees no reason to obey your commands or thinks he has a better idea of what to do at that moment in time, they will ignore you. This characteristic makes them a more suitable choice for experienced dog owners who have had prior experience training other breeds of dogs. The wonderful nature and long life of these beautiful dogs make them an attractive choice as a pet.
Conclusion For The "Best Shih Tzu Breeders in Wisconsin"
For more guides similar to this list of Shih Tzu breeders in Wisconsin, you can check out:
Before you bring home a Shih Tzu companion from a breeder in Wisconsin, you can learn more about the breed by watching "10 Important Facts About Shih Tzy Every New Mom Should Know" down below: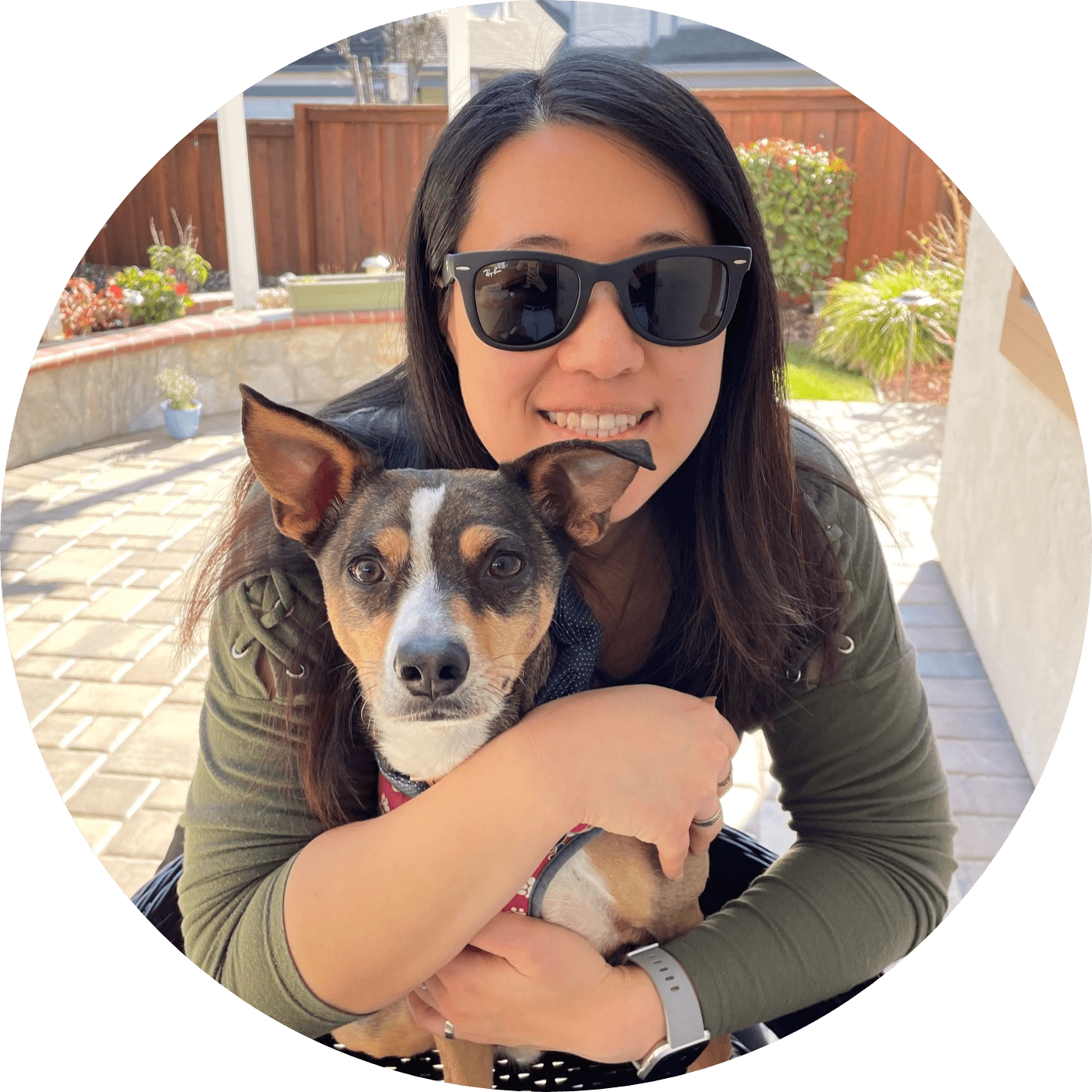 Dr. Sabrina Kong graduated from the Royal Veterinary College in England in 2016 and has been working at a small animal clinic in Northern California since then. She grew up in the Bay Area and got her bachelor's degree from Cal Poly San Luis Obispo. She also became a Certified Canine Rehabilitation Practitioner through a program at the University of Tennessee.
When she isn't in the clinic taking care of her four-legged patients, she enjoys traveling and trying new foods with her friends and her three-legged dog, Apollo. She adopted Apollo from her clinic when he was a puppy with numerous health issues. Dr. Kong truly cares about taking care of animals.