This guide will cover the differences between Pawrade vs. PuppySpot to help you choose which platform to use for your future puppy. While there are many ways to find your new puppy, it's hard to find a reputable breeder.
Depending on where you purchase, it can affect behavior and total health. So, let's unpack the differences between Pawrade vs. PuppySpot. Soon, you'll make the best decision for yourself and your family.
Before you scroll down to an in-depth comparison between Pawrade vs. PuppySpot, you can check out these other related guides covered by our team at We Love Doodles: Is PuppySpot a Puppy Mill and Is PuppySpot Legit?
Pawrade vs. PuppySpot's Company Overview
Pawrade Overview
Pawrade is an established company with over four million puppies sold over the past 15 years. They have a team of people who assist in making the process easy for pet owners. The company connects future pet owners with great breeders for a smooth process.
As a company, Pawrade takes great pride in its company stance, as they don't condone puppy mills. Additionally, Pawrade guarantees your puppy's essential vet care and the best health. Finally, the company equips new owners with all the tips and resources needed.
PuppySpot Overview
With PuppySpot, the company promotes your puppy's best care and well-being. They also promise a safe and easy process. Like Pawrade, it's a committed company filled with dog lovers.
However, PuppySpot also holds high standards for their puppy's livelihood and breeders. They have placed over 200,000 dogs into loving homes in over a decade since the start of PuppySpot.
Since they promote trust between breeders and owners, they offer the following:
Overall, both companies have been around for more than a decade. Nevertheless, in a match between PuppySpot vs. Pawrade, Pawrade holds an impressive rate of finding puppies a new home.
Differences in Puppies From Pawrade and PuppySpot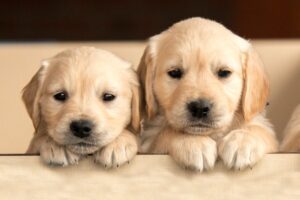 Knowing which company is best for you is essential if you have your heart set on a particular breed or size. While both companies have a wide selection of puppies, it's great to know how each website navigates the process. Between PuppySpot vs. Pawrade, they're both easy to operate and have numerous search features to help you narrow down your efforts to find the puppy.
Pawrade Puppies
Pawrade provides a variety of breeds to choose from, including small to larger dogs. You can use multiple filters to narrow your searches, such as family-family puppies and even options for emotional support.
Likewise, if you live in a small apartment or need a hypoallergenic puppy, Pawrade will highlight numerous options. If you're looking for a young puppy, the company puts them up for adoption once they reach eight weeks old.
The first weeks include bonding time with their siblings. This also gives young puppies time until they reach optimal development. Each puppy profile contains vital information, such as age, weight, microchip status, and whether they have registration.
PuppySpot Puppies
PuppySpot has a selection of designer puppies and breaks down each category from large to small. So, whether you want a teacup, doodle, or looking for an active dog, PuppySpot is a great tool to start your search.
Like Pawrade, PuppySpot profiles include statistics vital for new owners. In particular, you can confirm whether a puppy is registered and the weight of its parents. However, other information is lacking, such as microchip status.
Pawrade vs. PuppySpot is neck-and-neck in terms of variety. You are likely to encounter many purpose-bred and purebred options on PuppySpot. Moreover, the site ensures each puppy has a health checkup.
The Puppy Mill Promise
Both companies have a no puppy mill pledge. Typically, dogs sold in pet stores come from mills. These puppies usually receive poor care, nutrition, and affection. Additionally, dogs receive hardly any recovery time between litters.
Indeed, using a puppy mill increases the likelihood of having a pet suffering from various genetic conditions Essentially, puppy mills focus on profit over welfare. In that context, Pawrade works with ethical breeders who adhere to their code of ethics and the No Puppy Mill Pledge.
The Pawrade's Breeder Code of Ethics commits users to maintain a thriving, clean environment. In addition, it requires owners to ensure each puppy breeds only when they're physically and mentally ready.
Also, every breeder must comply with local, state, and federal laws while having health records on file for at least five years. Under the code, you can't donate pets to dealers, brokers, retailers, and shops.
Instead, each buyer receives a Registration Certificate, a written statement of all requirements. Lastly, each buyer receives the proper diet and health care information. In addition, you'll receive check-ins for follow-up communication while raising the puppy.
Like Pawrade, PuppySpot includes a PuppySpot Promise. It stresses zero tolerance for puppy mills or scammers. PuppySpot is also USDA licensed and requires all breeders to obtain licensing too. A breeding system utilizes data to screen and evaluate breeders across the country.
Breeding applications for PuppySpot include the following:
Interviews
Operational history
Field visits
Review of ownership
Background checks
Veterinarian history
Compliance evaluation
Government database review
Along with crucial requirements, PuppySpot mandates a thorough screening process for breeders. The company's independent Scientific Advisory Board developed a method to surpass national standards.
PuppySpot's compliance program is rigorous, and the company spends millions on the screening process. In addition, the company cuts ties if breeders don't comply or violate these standards.
Starting the Puppy Adoption Process
When starting the adoption process can often be overwhelming. So let's compare Pawrade vs. PuppySpot, and see which one is best for you, along with its advantages.
Pawrade's Adoption Process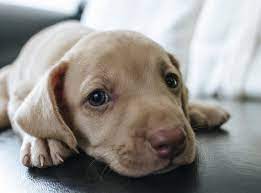 First, let's discuss the Pawrade adoption process. On Pawrade's website, you can search for adorable puppies. Then, breeders and company employees will answer any questions you may have. You'll get a questionnaire about your living environment, lifestyle, family, and location.
The result is to ensure a great match. Once you find your perfect pal, there's a reserve button to place a deposit or full payment. If finances are tight, Pawrade does include payment plan options. Next, the breeder reviews your request as you await confirmation. Afterward, the company confirms your identity and further travel plans.
Reading the company's travel options beforehand is a good idea. You'll receive texts and email updates throughout the process. After the vet check, you'll get a transfer of ownership form to sign along with health records.
Pawrade includes several travel options: home delivery, air travel, or local pickup. Home delivery is $749, which provides ground delivery, health certificate, and travel carrier. Airport delivery is the same amount at $749. The price includes flights, a travel carrier, and a health certificate.
Last is a local pickup, where you'll receive the puppy's health certificate and carrier for free. Pawrade has a Puppy First Approach, which emphasizes that if your pet isn't happy, neither will you. Ensuring a successful match is a priority for the company, so Pawrade educates buyers with instructions.
PuppySpot's Adoption Process
On the PuppySpot website, you'll first search for your puppy based on categories and wants. Next, you'll fill out your contact and delivery information and travel options. In the last step, you'll pay online and confirm before getting your lovable puppy.
There are different ways to receive your PuppySpot pal, including:
Breeder meet up
Pick-up near your home
Home delivery
Puppy chaperone
The breeder meet-up will occur near the kennel and is only available for select puppies. The breeder meet-up package includes a $299 payment, including your puppy's health certificate. Before the meeting, you must provide a travel carrier, collar, leash, food, and water. As well, it's a good idea to bring cleaning supplies and toys.
This option means you must coordinate with your airline for regulations if you plan to fly with your pet. Pickup near your home is a convenient method. However, air travel may not work for all puppy sizes or situations, depending on the weather.
Flexibility is essential as dates or times of arrival may vary. The package is $699 and provides airport delivery, a travel carrier, and a health certificate. With home delivery, PuppySpot works with professionals to ensure safe travel.
The downside is delivery may take longer and comes with a $999 fee. Still, home delivery comes with trusted professionals and a health certificate. Last is the chaperone option, which involves a human guardian bringing your puppy to its new home.
This is an excellent choice to fast-track your puppy's arrival. Plus, they get to ride in the cabin next to the chaperone. The chaperone airport service is $1599, including airfare, certificate, and carrier. Both offer convenient services, but between PuppySpot vs. Pawrade, Pawrade has cheaper options.
Conclusion For "Pawrade vs. PuppySpot"
You'll find similarities no matter where you purchase your next puppy, Pawrade vs. PuppySpot. Although they have different purchase options, they offer similar breeds and categories. As a result, it's easy to browse both websites.
Pawrade does have an extensive adoption process. However, they have reasonable delivery packages compared to PuppySpot. Overall, each site has advantages based on time, money, and convenience.
So, now your guide to PuppySpot vs. Pawrade is complete, and it's up to you to decide which has the puppy of your dreams. It's time to embark on your next steps in finding your new furry friend.
If you find this guide, "Pawrade vs. PuppySpot," helpful, you can check out these other related guides from our team:
You can check out these helpful tips when purchasing a puppy online by watching "Tips For Spotting Online Scams When Purchasing Puppies Online" down below: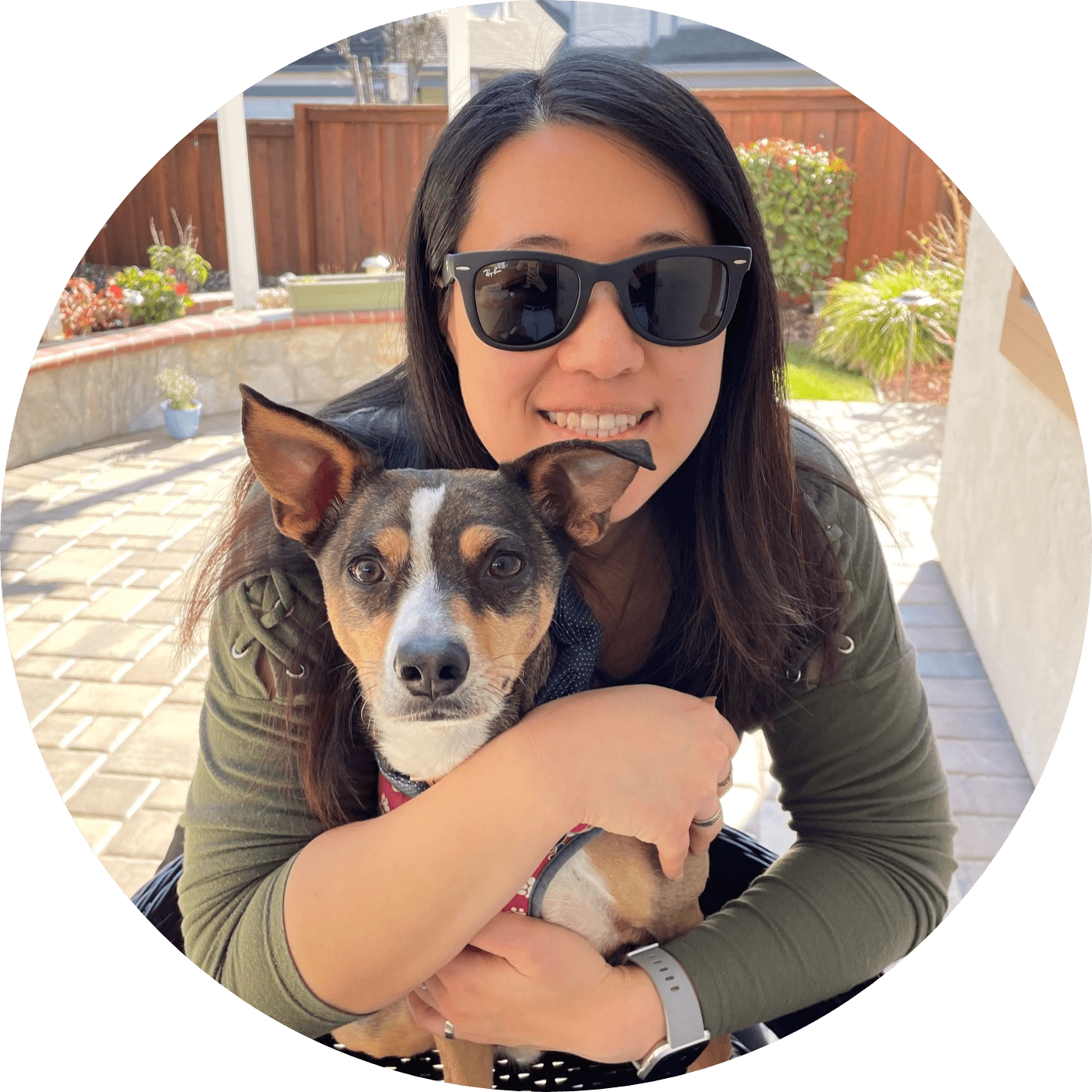 Dr. Sabrina Kong graduated from the Royal Veterinary College in England in 2016 and has been working at a small animal clinic in Northern California since then. She grew up in the Bay Area and got her bachelor's degree from Cal Poly San Luis Obispo. She also became a Certified Canine Rehabilitation Practitioner through a program at the University of Tennessee.
When she isn't in the clinic taking care of her four-legged patients, she enjoys traveling and trying new foods with her friends and her three-legged dog, Apollo. She adopted Apollo from her clinic when he was a puppy with numerous health issues. Dr. Kong truly cares about taking care of animals.