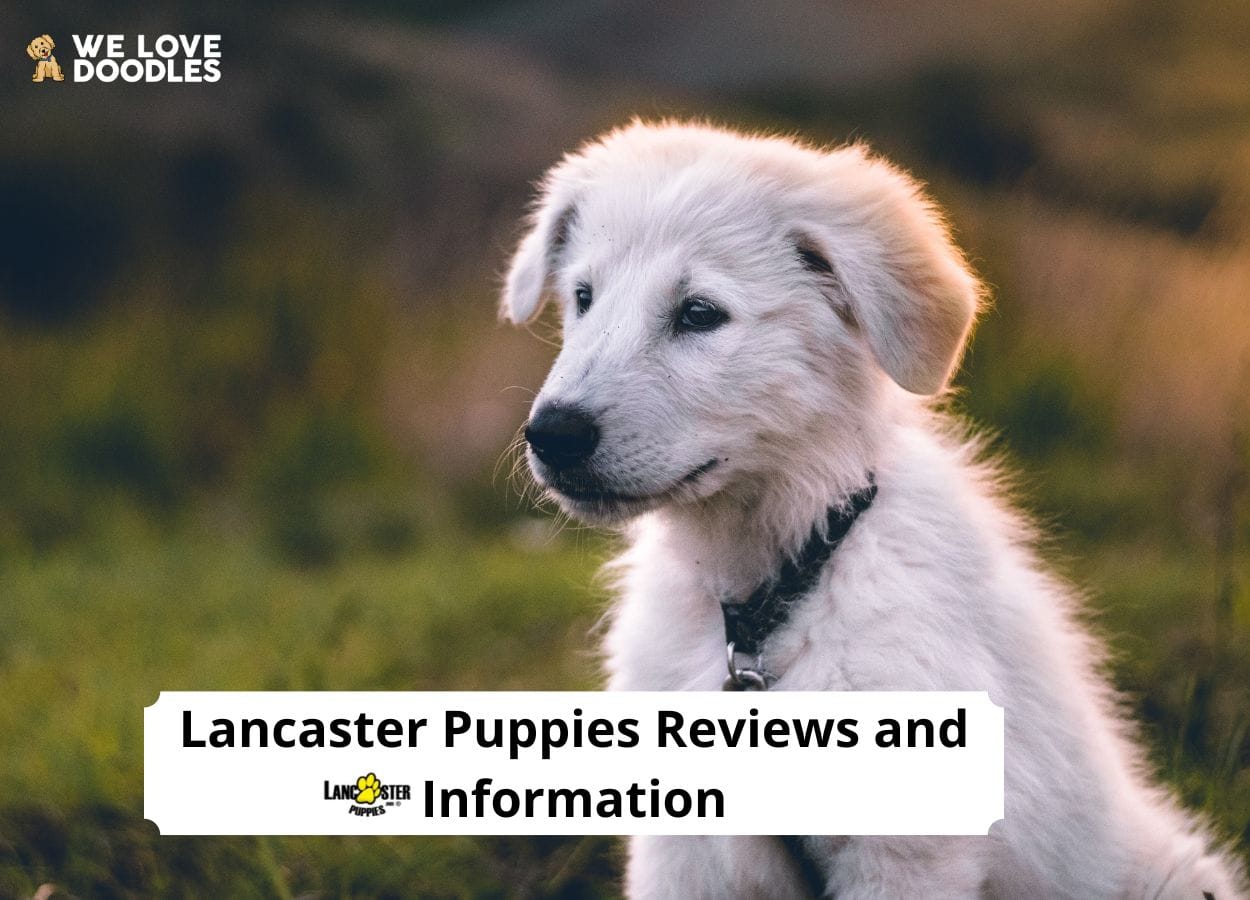 We'll review this guide and provide you with Lancaster Puppies' reviews and information. Before we start Lancaster Puppies, here's what you need to know. The internet can be a great start if you're looking for a puppy. Many breeders have an online presence, and searching online can give you more options than if you only searched locally.
If you've searched online, you may have come across puppy classifieds websites like Lancaster Puppies. The website lets you search for any breed of dog you want so you can connect with a breeder to buy a puppy directly from them.
You might be wondering if you can trust a site like Lancaster Puppies. Is it a puppy mill? Will the puppy be healthy? Will they scam you? The answers to those questions vary case by case. Read on for more information about Lancaster Puppies.
Before you scroll down this guide, "Lancaster Puppies Reviews and Information," you can check out these other related topics covered by our team at We Love Doodles: Is PuppySpot a Puppy Mill and Is PuppySpot Legit?
Where is Lancaster Puppies Located?
Lancaster Puppies is in Lancaster, Pennsylvania—a community known for its many puppy mills. Lancaster Puppies advertises puppies for sale in Pennsylvania and several other states, including New York, Ohio, and Indiana. Lancaster County, Pennsylvania, is home to the largest number of Amish-run puppy mills.
Ohio, Indiana, and New York also have large Amish populations known for running puppy mills. Lancaster Puppies seeks to connect those looking for a puppy with a reputable breeder and a healthy puppy. However, since anyone can list a puppy on the website, puppy mills might post it.
Phone Number: (717) 200-3053
Is Lancaster Puppies a Puppy Mill?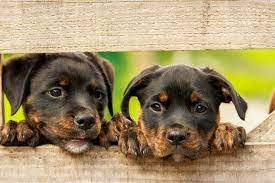 Lancaster Puppies isn't a puppy mill. The company doesn't breed dogs or sell puppies at all. It's a classified website for connecting puppy buyers with breeders. Although Lancaster Puppies asserts their commitment to stopping puppy mills, you'll need to conduct proper research to ensure the particular breeder you're looking at purchasing from is a reputable breeder.
Lancaster Puppies' reviews on Reddit and SiteJabber include many five-star reviews from satisfied customers and numerous one-star reviews from customers who had bad experiences. One reviewer on SiteJabber stated that they visited a breeder where they were considering buying a puppy, but puppies were in dirty kennels in a barn.
Others left Lancaster Puppies reviews stating that their puppy's health declined due to parvovirus shortly after receiving the pet. However, many other reviewers left five-star reviews stating that they got their puppies from reputable breeders found on Lancaster Puppies. They would recommend the website to others looking to buy a puppy.
Is Lancaster Puppies a Legit Website?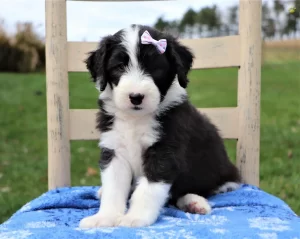 Lancaster Puppies is a classified website where breeders can list puppies for sale to reach potential buyers. The website states that they constantly review their listings to remove scams and fraudulent content. However, some Lancaster Puppies reviews state that users reported breeders, yet the website is still allowing those breeders to post listings for puppies.
Multiple Lancaster Puppies reviews on SiteJabber state that customers were scammed by breeders who listed puppies on the website. One reviewer said they paid for a puppy they never received and never got a refund. Others say they received a puppy that was not the breed advertised.
One reviewer was upset when the hypoallergenic dog listed ended up being a non-hypoallergenic mixed breed that she needed to rehome due to her allergies. However, it is clear from the many positive Lancaster Puppies reviews that many people have had great experiences buying puppies through the website.
Think of Lancaster Puppies as akin to Craigslist, but only for dogs. You can't trust every ad you see on Craigslist, just like some ads for a puppy on Lancaster Puppies are fraudulent. At the same time, Lancaster Puppies is a legitimate website; research a particular breeder before purchasing a puppy. Lancaster Puppies doesn't offer any guarantee on puppies purchased through their website.
How Can I Be Sure a Breeder is Reputable?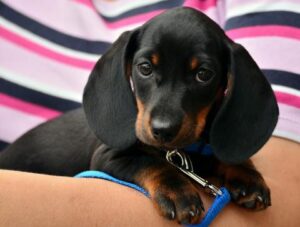 Lancaster Puppies reviews include many satisfied customers who praise the breeders where they purchased their puppies, so the website does include listings from several reputable breeders. However, since Lancaster Puppies doesn't guarantee that its listings are from reputable breeders, you'll need to investigate.
1. It's Important That You Contact and Meet with the Breeder
Visit the breeder in person if possible. Look at the premises. The conditions puppies are kept in should be clean and sanitary. Dogs must have fresh water and enough area for exercise. The space dogs are kept in should have proper ventilation and include a separate space for when they need to relieve themselves.
The breeder should also have an isolated space for sick or newborn puppies. Ask the breeder how long they have been breeding dogs and request references from other buyers. You can also look for reviews of the breeder on their website or social media pages if they have them. A lack of references indicates that the breeder may not be reputable.
2. Don't Be Afraid to Ask the Breeder Questions
Bring a list of questions to ask the breeder. Any reputable breeder will want a puppy to find a perfect home, so they should be happy to answer all of your questions. A breeder who seems annoyed by your questions or is hesitant to answer is likely selling puppies strictly for-profit and doesn't care about the well-being of the dogs.
A good breeder will likely have questions for you. A reputable breeder wants the best for their puppies, so it's a good sign if the breeder asks you questions to ensure you have the time and knowledge to care for the puppy properly.
3. Ask the Breeder If You Can See the Puppy's Parents
A reputable breeder will house dames and studs that are healthy and well-socialized. If a breeder won't show you the parents of your puppy or if they keep the parents in small cages or unsanitary conditions, that is a huge red flag that the breeder may be running a puppy mill. Seeing your puppy's parents will give you an idea of the size, temperament, and health your puppy will have as an adult. You should also ask if both parents have been screened for infectious and hereditary illnesses.
4. You Should Look at the Puppy's Medical History
A reputable breeder will give you a puppy's full medical history, including proof of vaccination and health screenings. A breeder should have a vast knowledge of the breed and inform you of any health conditions the breed is predisposed to.
If a breeder does not give you the puppy's medical history, it is because they have something to hide. Ask for a veterinary health certificate and other paperwork concerning your puppy's health. A reputable breeder guarantees the puppy will be free of genetic defects up to a certain age. Ask the breeder what kind of health guarantee they offer.
5. Remember to Be Patient
You may not be able to take your puppy home right away. Most states have laws requiring puppies to be at least eight weeks old before they are sold. A breeder who will let you take home a puppy at a younger age is not reputable. You should report such individuals.
Conclusion For "Lancaster Puppies Reviews and Information"
While the platform isn't perfect, Lancaster Puppies does state it wants customers to "help us stop puppy mills." If you suspect any breeder on the website of being a puppy mill or seeking to scam customers, contact Lancaster Puppies and let them know.
Lancaster Puppies says that they'll internally investigate all claims and work with local organizations to ensure the health and safety of the puppies. If they find a breeder to be a puppy mill, Lancaster will remove those puppy listings and ban the breeder. If you're willing to do some searching to ensure a breeder is reputable, Lancaster Puppies could lead you to your new best friend.
If you find this guide, "Lancaster Puppies Reviews and Information," helpful, you can check out these other similar articles from our team at We Love Doodles:
Here's one of the videos from Lancaster Puppies so that you can get a brief idea: