Here's what you need to know if searching for indoor dog parks in Phoenix. Dog parks are an excellent way to stretch their legs and make new friends. While outdoor dog parks have been around for decades, indoor dog parks are recently becoming popular because they are not limited or affected by outdoor elements.
They provide temperature-controlled environments for you and your dog to enjoy, exercise, and bond. Rather than staying indoors during unfavorable weather, you can visit an indoor dog park in Phoenix to chill with your dog in a comfortable and relaxing environment.
However, since they are not as popular as outdoor dog parks, indoor dog parks are somewhat difficult to find. To help make your search process simple and quick, we have researched, reviewed, and listed some of the best indoor dog parks in Phoenix. Our list also includes some pet hotels and indoor activities for dogs. Read on to see our top picks.
Before you scroll down this list of indoor dog parks in Phoenix, you can check out these other dog-related recommendations from our team at We Love Doodles: Best Pet Stores in Phoenix and Best Dog Groomers in Phoenix.
Find an Indoor Dog Park Near Me in Phoenix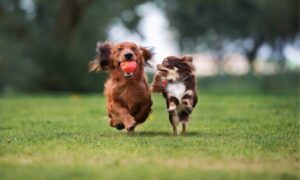 Our team at We Love Doodles compiled this list of the best indoor dog parks in Phoenix to help you with your search.
Dog Product Recommendations: Best Automatic Dog Ball Launchers and Best Dog Football Toys.
1. D Pet Hotels Scottsdale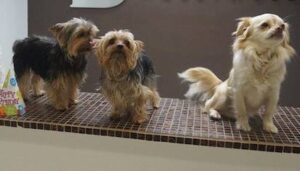 D Pet Hotels Scottsdale is a locally owned and operated luxury hotel for pet owners in the state. They have been in business for more than eight years and are well-experienced in handling various dog breeds and sizes. If you are looking for a beautiful and well-organized indoor space to spend quality time with your dog, we highly recommend D Pet Hotels Scottsdale. The business is registered, licensed, and verified.
They offer a wide variety of services, including:
Full-service grooming
Nail trimming
Paw cleaning
Dematting
Coat conditioning
Eye cleaning
Teeth brushing
Sanitary trim
Paw pad trimming
Blow drying
Bath
They have a large indoor area where you can walk, play, and exercise with your dog. The environment is well-conditioned to keep you and your pup comfortable, regardless of the outdoor weather. The hotel also offers day boarding, so you can drop off your dog before work and pick them up on your way home. D Pet Hotels offers modern five-star luxury dog boarding, amenities, and accommodation.
D Pet Hotels offers a special doggie care program consisting of three amazing dog parks spanning 4,000 square feet of the hotel's ground. The space is designed to provide the best and most comfortable environment for your pup to exercise and play throughout the day.
The three separate parks for various dog sizes, including large dogs, medium-sized dogs, and the smallest clique of little puppies. The hotel prides itself on its state-of-the-art spa and grooming center. They are very good at pampering and styling dogs. If you have been having challenges socializing with your dog, D Pet Hotels is one of the best places to change that narrative.
They have special products and accessories in their in-house D Boutique, including organic foods, treats, luxury beds, bags, bowls, leases, and more. D Pet Hotels has an innovative approach to meeting your dog's fundamental needs. In addition to caring for your dog, they will ensure it is healthy, fit, and happy. They are available 24 hours, 7 days a week, so you can stop over whenever you want.
D Pet Hotels Scottsdale Details
2. The Barking Dog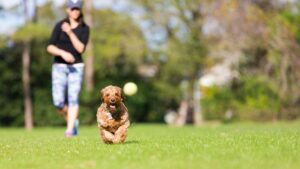 The Barking Dog is another wonderful place to visit with your dog. They provide exceptional pet care services at affordable rates. Whether you want to have fun with your dog or keep them in a safe and comfortable space while you leave town, you can rely on The Barking Dog.
This dog daycare center offers the highest standards of professionalism, care, and pleasant customer experience. They are one of the most popular dog activity centers in Phoenix and beyond. The Barking Dog offers luxurious accommodations for any service you choose. The facility consists of climate-controlled, comfortable, and spacious condos.
When you visit for daycare or boarding, your dog can play and run freely in their sport-turfed play area. The play area is safe, clean, and equipped with the latest and most interactive dog toys. You are also welcome to join your dog in the play area. All indoor rooms are equipped with non-slip, shock-absorbent flooring.
Do you have a dog that loves swimming? Then this is the perfect place to bring them this weekend. The Barking Dog has an indoor swimming pool where the dogs blow off some steam after long playing hours. They also create a special time for socialization with other pets in the facility. Hence, your dog will learn to be friendlier and interact with other dogs.
The three major services this facility offers are:
Daycare
Boarding
Grooming – clipping, brushing, bathing, and scissor styling
Dog training is also in the pipeline, as they seek professionals to handle the training process. They provide exceptional grooming services to transform the look of your dog. The facility is very large, with different sections for various dog sizes.
Your small dog will not be in the same playground as larger breeds. The Barking Hotel is open from Monday to Friday from 6 AM to 7 PM and Saturday to Sunday from 7 AM to 6 PM. With such flexible business hours, the daycare is accessible even to pet owners with very busy schedules.
The Barking Dog Details
3. Tempe Dogs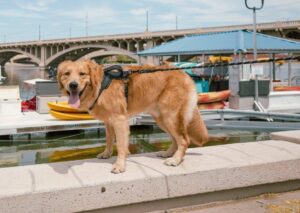 Established in 2009, Tempe Dogs allows dogs to play and run freely without a leash. They offer convenient and socially engaging services for dogs and their owners. One fascinating thing about this place is that it is open 24 hours a day. Tempe Dogs is not a dog storage company like others.
They care about their dogs and care for them as family members. Pet parents can also spend quality time with their dogs in this open, safe, and loving environment. They have won the hearts of many dog owners with their exceptional and high-standard daycare services. Tempe Dogs do not keep the dogs idle all day waiting for you; they are engaged in various activities.
Socialization is also part of their program; your pup will learn to socialize and interact with other dogs in the facility. Other than this, Tempe Dogs has an easy-to-use platform. They make daycare bookings easy and quick, thanks to their user-friendly website. You need not be tech-savvy to book a session on their website.
Tempe Dogs Details
4. Second Home Pet Resort
Are you looking for the best place to give your dog a social life? Second Home Pet Resort is here to make your dog's life happier and your life simpler. This daycare and pet hotel is passionate about pets and your beloved dog's safety, comfort, and happiness. They have a mountainside resort where you can relax and have fun with your dog.
The resort has over an acre of play space for your dog to jump, play, and roam freely without a leash. They also have upscale amenities suitable for dogs of all breeds, sizes, and ages. It is one of the best pet vacation destinations in the state, and people travel long distances to bring their pets here.
Second Home Pet Resort offers the following services:
Grooming
Dog Boarding
Doggie daycare
24-hour pet care staffing
Healthy dining and drinking
Inclusive pet boarding pricing
Pet resort tours
Multi-pet affordability
Pet enrichment activities
Outdoor time for all dogs
They also offer cat boarding services, making it the ideal destination for multi-pet owners. The resort has a state-of-the-art boarding facility and amenities to give your pet the best vacation possible. They also have a swimming pool for dogs, providing your dog with a place to cool off when the weather is hot. Second Home Pet Resort has been in this business for more than years. They have a lot of experience caring for dogs, socializing, and keeping fit. The restore also works closely with professional vets in an emergency.
Second Home Pet Resort Details
Conclusion For The "Best Indoor Dog Parks in Phoenix"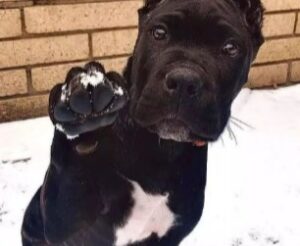 Allowing your dog to play and run at the dog park provides the opportunity for exercise they might not get at home. Socialization is also challenging for many pets until they go to these parks and boarding centers to meet other dogs.
Dogs need a wide range of activities to stay healthy and happy, and indoor parks provide many amenities and facilities to engage your dog for hours. You will also benefit from these visits, as you will make new friends and meet other dog owners to learn something from them.
For more guides similar to this list of indoor dog parks in Phoenix, you can check out these other recommendations from our team at We Love Doodles:
Before you bring your companion to an indoor dog park in Phoenix, you can learn more and see what it's like by watching "Indoor Dog Park" down below: