Here's what you need to know if you're searching for indoor dog parks in Minneapolis. Minneapolis is one of the largest and most populated cities in Minnesota. Filled with forest habitats and beautiful lakes, Minneapolis has many amazing sites and things to do.
Interestingly, dogs are not left out in the dozens of activities available in this great city. This is one city where you will find pets almost everywhere you go. Minneapolis is pet-friendly, and there are many pet-related events and activities in store for pet owners.
If you are a dog owner, you can visit many great places with your dog during the week or weekend, including an indoor dog park. You will have an awesome time with your dog in Minneapolis's best indoor dog parks. Dogs need to play and exercise regularly, and in a large city like this, finding a safe place to let your dog play and run freely can be challenging.
Indoor dog parks in Minneapolis provide a safe and convenient place for your dog to play, exercise, and meet other friendly dogs. Before you head to any dog park, your dog must be up-to-date on vaccination and well-trained to ensure the safety of everyone in the park. Here are some of the best indoor dog parks in Minneapolis.
Before you scroll down this list of indoor dog parks in Minneapolis, you can check out these other dog-related recommendations from our team at We Love Doodles: Best Dog Daycares in Minneapolis and Best Dog Soccer Balls.
Find an Indoor Dog Park Near Me in Minneapolis
Our team at We Love Doodles compiled this list of the best indoor dog parks in Minneapolis to help you search.
Dog Product Recommendations: Best Dog Bowls Made in the United States and Best Tug Toys For Dogs.
1. Unleashed Hounds and Hops
Unleashed Hounds and Hops is one of those unique dog parks that care for both dogs and their owners. They have a wonderful indoor space to accommodate many dogs and their owners. Located in Lyndale Avenue, Minneapolis, Unleashed Hounds and Hops is Minnesota's most popular indoor dog park.
People travel from other cities to spend quality time with their dogs in this park. They have state-of-the-art amenities and indoor facilities to keep you and your dog busy and engaged for hours. Unleashed Hounds and Hops is not only known for its great indoor dog park but also for its great food and cold beer.
It is a great place to entertain guests that just come into town, especially dog lovers. They have highly trained and experienced staff that caters to the needs of various dog breeds, sizes, and ages. Dog owners are also not left out, as they have nice bars and restaurants to satisfy your cravings while your puppy is having fun with other dogs.
Unleashed Hounds and Hops is committed to bringing responsible dog owners and lovers together in a friendly and safe environment. You and your dog can socialize and make new friends in this park. It has also been of great help to many pet owners, as they meet other pet owners who share their experiences, challenges, and solutions to the problems they've encountered raising their dogs.
Besides this, the park organizes various events to attract more people to the site. Two of their most popular events are Drink for Dogs on Thursdays and Pups & Pizza Date Night. You can check their website for other upcoming events.
The park is closed on Mondays but opens on Sundays from 10 AM to 5 PM, Saturdays from 2 PM to 9 PM, and Tuesday-Friday from 4 PM to 9 PM. You need to make a reservation to secure a spot in this park. Before booking, you must register your dog online and provide all the necessary information about your dog, including vaccination records.
Unleashed Hounds and Hops Details
2. Fun City Dogs
Fun City Dogs is a cage-free dog boarding and daycare center. However, the company offers much more than that, as they have a large space for dogs and their owners to enjoy and exercise. With more than 15,000 square feet of indoor and outdoor play areas, your dog will have enough room to jump, roam, explore, and exercise in this facility.
RyAnne Q., the owner of Fun City Dogs, was born and raised in Minneapolis. She has been a dog enthusiast since childhood. She has helped with rescue dogs and worked with a breeder for several years before establishing this business in 2010. Since 2010, Fun City Dogs has provided a serene and comfortable environment for pet lovers and their pets.
They have five big rooms for puppies to run around off-leash and two outdoor play yards. If you want to go on a business trip or have some errands to run, you can drop off your best friend at their daycare program. The daycare program consists of many fun activities for your dog.
Your dog will partake in several outdoor and indoor activities. The daycare program is open seven days a week, so you can stop by whenever you need to drop off your dog. Boarding dogs are provided with comfortable beds and temperature-controlled rooms at night, ensuring the dogs are close to home as possible.
They also have staff who supervise, pet and play with the dogs all day and all night. Fun City Dogs also has a retail section that sells dog beds, treats, toys, and proper scoopers. They have a variety of slip leads, cute leashes, life jackets, doggy backpacks, and educational toys.
Fun City Dogs Details
3. City Paws Pet Club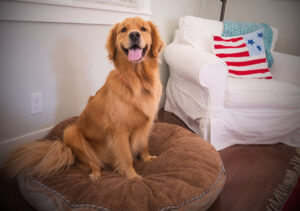 Next up, we have City Paws Pet Club. City Paws Pet Club is relatively new in Minneapolis, with a new building and equipment for your pet to enjoy.
They offer several services:
Spa
Daycare
Hotel
Full-service grooming
Dog Boarding
Dog training
Dog Walking
They provide a wide variety of services you and your best friend will need. You can bring your dog here if you want them to learn some new tricks. They offer professional dog training services, including one-on-one experiences for pet parents and their dogs.
Many pet owners bring their dogs to this facility for dog walking services. If you are too busy to take your dog on a walk, they have professional and highly trained staff to handle this for you. You and your pet will greatly benefit from City Paw's services combined with their cutting-edge technology and course-trained staff.
City Paws Pet Club is committed to providing an exceptional experience for you and your dog. In addition, they help pet owners who want to work on puppy socialization, basic manners, and complex behavior issues. They have two locations in Minneapolis while serving the entire of Minnesota.
City Paws Pet Club Details
4. Stone Mountain Pet Lodge
If you are looking for a weekend getaway with your dog, Stone Mountain is one of the best places to do so. They have a premier pet care facility serving the Twin Cities area.
Stone Mountain Pet Ledge offers a wide range of services, including:
Doggy daycare
Lodging
training
Grooming
Pet food and supplies
They also use the facility for pet-friendly meetings and event centers. Founded in 2005, Stone Mountain Pet Lodge has provided pet parents with a serene and clean environment to spend time with their puppies. This dog boarding facility has professional and friendly staff to attend to you and your dog's needs.
They have different playgrounds for various dog sizes. There is a special puppy playground (dogs six months and under). All their services require online booking. You must book for the grooming session, whisker ridge, lodging, training, and event. The spacious place provides enough for dogs to run, play, and exercise. The Stone Mountain Pet Lodge can hold up to 300 dogs.
They also accommodate cats, which helps makes the dogs friendly to other animals. They are open 24 hours a day, 7 days a week, and 365 days a year. The company runs a lodging system similar to a hotel. Stone Mountain Pet Lodging added Doggy Day Care to its program in 2009. The program is a great way to give dogs some socialization, exercise, and care while their owners are away.
Stone Mountain Pet Lodge Details
Conclusion For The "Best Indoor Dog Parks in Minneapolis"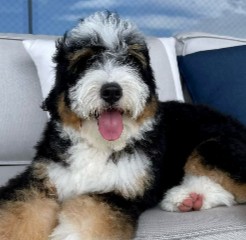 Some of the facilities listed offer more than an indoor dog park. In addition to providing a cozy and temperature-controlled environment to enjoy and play with your dog, they offer daycare, hotel, and grooming services.
You leave your dogs off-leash in the facility for hours or days while you're away. We carefully handpicked these indoor activities and parks to ensure you have the best moments with your dog regardless of the outdoor weather.
For more guides similar to this list of indoor dog parks in Minneapolis, you can check out these other dog-related recommendations from our team at We Love Doodles:
Before you bring your companion to an indoor dog park in Minneapolis, you can learn and see what it's like inside by watching "Indoor Dog Park" down below: