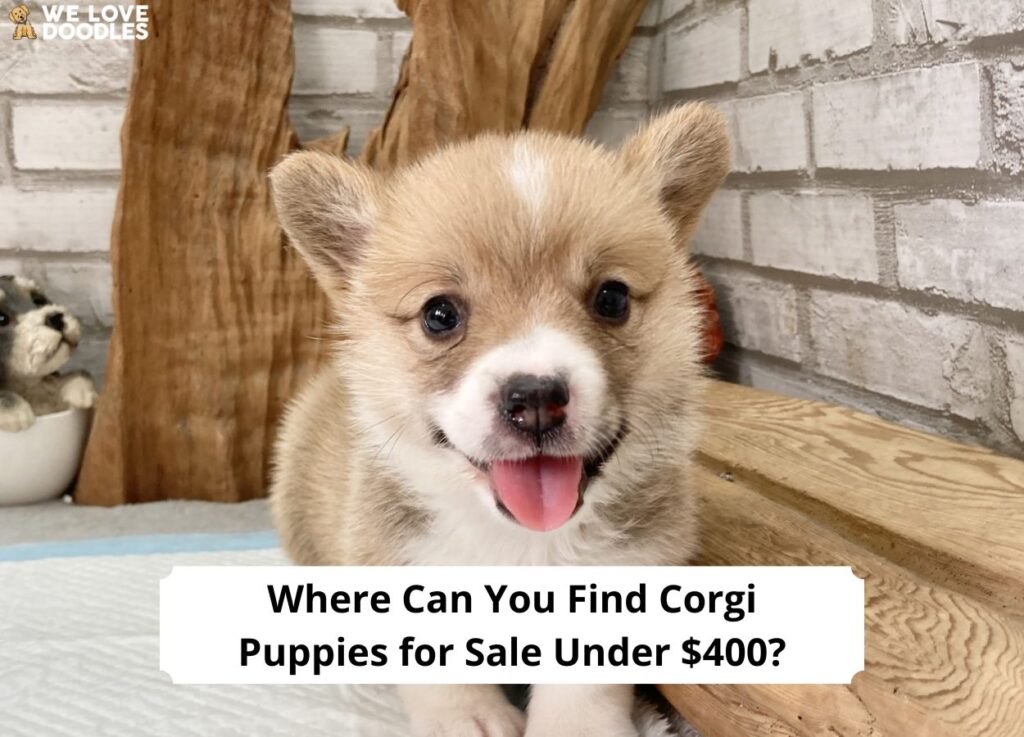 Corgis are known for their big butts and playful personalities. They're agreeable little companions, but breeders sometimes sell the dogs at a higher price point than some families are comfortable with. Wondering where you can find Corgi puppies for sale under $400? We've done the research for you, so all you have to do is choose your puppy.
Check out our list of websites and local resources you can use to find a wiggly, intelligent, and affectionate Corgi companion.
Before you scroll down this list of places with Corgi puppies for sale under $400, check out: 4 Best Corgi Breeders in the United States! (2023) and 7 Best Corgi Rescues for Adoption in the United States! (2023).
1. AKC Marketplace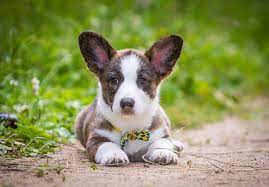 The AKC Marketplace is a service offered by the American Kennel Club. As you may know, the AKC is a national organization that promotes ideal breeding standards for 200 dog breeds. Cane Corsos, Cocker Spaniels, and Corgis are all recognized by the American Kennel Club.
AKC member-breeders typically sell dogs that are meant to be shown or bred. For that reason, a dog sold by a member may be priced in the average range of $500 to $3,000. However, you can sometimes find Corgi puppies for sale under $400 simply by asking the breeder.
Retired dogs are frequently sold at a discount, but if you have your heart set on a puppy you can ask about available litters. Pups that are not suitable for breeding or showing will have a lower price tag, so reach out!
AKC dogs will be vet-checked, vaccinated, and dewormed before they're handed over to you. Ask the seller about whether you'll be required to spay or neuter your dog as part of the health guarantee. You'll also want to know how your puppy was socialized in the weeks leading up to adoption.
Many AKC sellers are willing to ship puppies, provided they're physically large enough to fly. Contact the breeder for a quote, and be sure to factor in the cost as you decide which puppy to purchase.
AKC Marketplace Details:
2. Greenfield Puppies
Greenfield Puppies is next on our list of places to buy Corgi puppies under $400. They're based in the eastern United States, and their network of breeders spans Pennsylvania, Ohio, and surrounding states. Puppy shipping can be arranged, with service beginning at $545.
There are dozens of Corgi puppies listed for sale on Greenfield Puppies at any given time. Select either Corgis or Corgi mixes and search. You'll see a list of puppies with pictures, location, and price. Clicking on the image will bring up further information about the breeder and how to get in touch with them.
Included in each dog's biography is a summary of his or her personality, information about vet records, and additional pictures and videos. Dogs sold in Pennsylvania are required by law to come with at least a 30-day health guarantee, but some breeders may offer additional coverage.
In all cases, your dog will be nose-to-tail checked by a veterinarian and you'll receive vet records when you purchase your dog.
Greenfield Puppies Details:
3. Adopt A Pet
Adopt A Pet is the next source on our list for Corgi puppies for sale under $400. This website features listings from individuals, breeders, and shelters, and dogs are located across the United States. Search for your puppy by location, then narrow down your results to include only the breeds you'd like to consider.
Once you've arrived at your search results page, you can filter the dogs by age, color, distance, and other criteria. If there are no Corgis in your area you have three options: check back later, view other adoptable dogs in the area, or register to be notified via email should puppies come available.
Because dogs on Adopt A Pet can be listed by individuals, you'll want to take care to read all the available information about your puppy. The dog's biography will include info about his personality and veterinary history, as well as a bit about how the dog has been socialized with other pets and with children.
Contact the breeder, individual, or rescue to determine the next steps to apply to adopt your dog. Prices will vary, and if your dog will be delivered to you there is usually an additional fee.
Adopt A Pet Details:
4. Social Media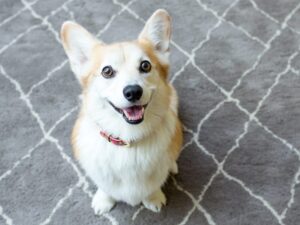 You can find Corgi puppies for sale for under $400 when you join social media and network with others. Facebook and Nextdoor are two of the top spots to find a new dog if you know how to screen your seller.
Use your social media's search function to search for "Corgi puppies." Results will vary widely! You'll see breeders, individuals, and interest groups come up as a result of your search, so you can pick and choose the ones you'd like to connect with.
Most social media platforms have a classifieds listing area, but most do not permit the sale of pets in that section. For that reason, you'll need to connect with your seller another way. For instance, like or follow a breeder's business page, or add a neighbor as a connection on Nextdoor when you find that they breed Corgis.
A wonderful aspect of social media is that, well, it's social! You can get to know others a bit better before exchanging money or companions. In the case of businesses that use social platforms to advertise, reviews are posted directly on the business page, making it easy to determine whether a breeder is legitimate.
Social Media Details:
5. Craigslist
Craigslist is a global marketplace for anything that's legal to sell. You'll find everything from space heaters to motorcycle parts. Of course, that means you'll be able to find dogs and many of the accessories you need to keep your pup healthy, too.
Search Craigslist for your new Corgi by clicking "pets" in the community section of the site. You can scroll through the listings or search for the breed specifically. Craigslist allows users to view puppies in three formats: grid (with pictures), list, and map.
Craigslist does not vet its posters. That means that reputable breeders and loving families can post puppies for sale, but so can puppy mills. We strongly advise you to interview your seller as thoroughly as possible to avoid bringing home a potentially unhealthy puppy. Ask for vet references and, if available, references from other buyers.
Your pet's health is important, but so is your safety. Bring a friend with you as you meet your seller, and always meet people you don't know in a public place. If it's not possible to bring someone along for the ride, tell someone where you're headed and, if possible, share your GPS location with someone.
Craigslist Details:
6. Local Animal Shelters
Your local animal shelter exists to save puppies and dogs from homelessness and neglect, to educate the public about animal welfare, and to rehabilitate dogs that have been abused or mistreated. Most shelters are non-profit organizations, and they rely on volunteers to carry out this mission. Consider volunteering with your local rescue if you can, or assist by donating money or "wish list" items the shelter needs.
When you're ready to adopt a dog, you'll first need to confirm that your neighborhood animal shelter is legitimate. Try a service like Charity Navigator or GuideStar to find results quickly. Once you've ascertained that your nonprofit is registered appropriately, follow the steps to adoption.
Most rescues will require that you fill out an application before you're permitted to adopt. You'll probably be asked to participate in a phone interview, and a home visit may be scheduled. In any case, it's a good idea to ask your shelter if you can schedule a meet-and-greet. Bring your family and your pets, if you're allowed. Make sure everyone gets along before you bring your dog home.
Adoption fees are usually tax-deductible, but you'll want to check with a financial pro to make sure. The price of your dog will vary based on his age, health, and other characteristics, but you should have no problem finding Corgi puppies for sale under $400.
Local Animal Shelters Details:
7. Lancaster Puppies
Lancaster Puppies is last on our list of places to find Corgi puppies for sale under $400. This Pennsylvania-based business will help deliver your puppy to an airport close to you. Contact them and they'll connect you with a third-party service that will safely transport your pup.
Lancaster Puppies utilizes a large network of reputable breeders, so there are almost always dogs available. You can choose from American or Welsh Corgis, or you can opt to adopt a Corgi mix. Whichever breed you choose, you can rest assured that your puppy will be current on vaccinations, wormers, and vet checks when you bring him home.
The Lancaster Puppies website does allow you to sort your search results by price, so it's easy to find a baby in your price range. Information regarding health guarantees, spay or neuter agreements, and breeder contact information is viewable on each dog's biography.
Lancaster Puppies Details:
Frequently Asked Questions
Are Corgis worth it?
With early socialization, training, and enough exercise, Corgis are wonderful pets.
Can Corgis live to be 20?
The life expectancy of a Pembroke Welsh Corgi is 12 to 13 years.
Can Corgis be left alone for eight hours?
It's possible to leave an adult Corgi alone for up to eight hours, but younger dogs will need to be let out for a bathroom break.
Conclusion for "Where Can You Find Corgi Puppies for Sale Under $400"
Corgis are adorable little pups, known for their wiggly bodies and their sweet personalities. Your playful puppy will be an irreplaceable addition to your family, but you want to find a dog within your budget.
Our list of the top spots to find Corgi puppies for sale under $400 will get you started in your search. Choose a breeder, shelter, or other resources you're interested in and do a little research of your own. You'll find that Corgi ownership is absolutely within your reach, and that healthy puppies are available on a shoestring budget.
If you enjoyed this guide, "Where Can You Find Corgi Puppies for Sale Under $400," check out:
Before you bring home a Corgi, learn more by watching "Pembroke Welsh Corgi Facts Dogs 101" down below:
Garrett loves animals and is a huge advocate for all Doodle dog breeds. He owns his own Goldendoodle named Kona. In addition, he volunteers at the Humane Society of Silicon Valley, where he fosters dogs and helps animals. Garrett enjoys writing about Doodles and believes that dogs can teach humans more about how to live than humans can teach a dog.
Why Trust We Love Doodles?
At We Love Doodles, we're a team of writers, veterinarians, and puppy trainers that love dogs. Our team of qualified experts researches and provides reliable information on a wide range of dog topics. Our reviews are based on customer feedback, hands-on testing, and in-depth analysis. We are fully transparent and honest to our community of dog owners and future owners.