Are you looking for Boxer rescues in Indiana? If you've done a bit of research about the breed, you know that the dogs are alert and smart, and the dogs are classified under the working group by the American Kennel Club. It is affectionate, bright, and good with children and adults; it makes an awesome furry family friend.
Boxers are ideal for big dog lovers as their size ranges from medium to large, with a life expectancy of about 10 to 12 years old. The Boxer is one of the most popular – and oldest – dogs in America, with AKC having registered its first Boxer breed in 1904.
Although the Boxer is a purebred dog, you can still find these babies in shelters and rescue foster homes. Read through this article to find reliable Boxer rescues located around your area of Indiana for a smooth adoption process.
Before scrolling down this list of Boxer rescues in Indiana, you can check out these other recommendations from our team at We Love Doodles: Best Dog Rescues in  Indiana and Best French Bulldog Rescues in Indiana.
Find Boxer Rescues Near Me in Indiana
People often are not ready for the commitment to owning a pet; hence, they give them up after a while. There are many other reasons why pets are abandoned or dropped off at a shelter. If you are looking to adopt a Boxer as an addition to your own family, take a look at the reputable Boxer rescues in Indiana listed below.
Boxer Product Recommendations: Best Dog Food For Boxers With Sensitive Stomachs and Best Flea Shampoos For Dogs.
1. Canine Castaways Rescue, Inc.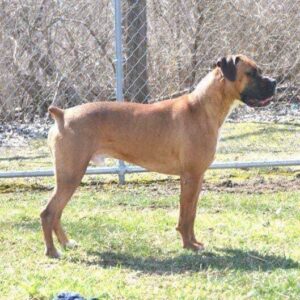 Canine Castaways Rescue, Inc. is an all-breed rescue located in Fountaintown, Indiana, specializing in Boxers and other orphaned dog breeds. They are a 501c3 organization, established in 2014 to rescue all homeless and abandoned dog breeds in Shelby County and serve Ohio and Illinois.
Canine Castaways is recognized by the American Boxer Club. The Canine Castaways Rescue, Inc. aims to ensure that Shelby is a no-kill county by making provisions for homeless pets. Their services include:
Rescuing dogs from kill shelters
Spaying and neutering education to the general public
Providing medical attention
Boarding
Canine Castaways believes every dog deserves a good and loving home. They ensure all the dogs in their group are well rehabilitated, health screened, and well-nourished. They do not operate a shelter, and all their dogs are not kenneled as volunteers within their group provide foster homes for their dogs.
All of Canine Castaways' support comes from donations and contributions from members of their group and the local community.
Prospective clients interested in dogs will have to fill out an adoption form on the Castaways website with a $10 application fee (non-refundable). Their response time  is within five business days, as the application is valid for about 30 days. Canine Castaways Rescue, Inc. is open for more volunteers to work together in achieving their goal of making Shelby a no-kill County.
Donations are also welcome from individuals and dog-loving organizations to ensure the castaways also get a good life. Visit the Canine Castaways website for more information about their organization, adoption, donations, and fostering.
Canine Castaways Rescue, Inc. Details
2. Great Lakes Boxer Rescue
The Great Lakes Boxer Rescue is a non-profit organization operating in the Great Lake regions, including Indiana, Ohio, Michigan, and Illinois. Members of the rescue are a group of committed and dedicated volunteers who are passionate about the well-being of the amazing and friendly Boxer.
Great Lakes is dedicated to the rescue, rehabilitation, healing, and rehoming of all the dogs in their group. These volunteers are Boxer lovers and want to make sure all Boxer breeds, especially the senior dogs, are in a better place. Great Lakes Boxer Rescue is also involved in the reorientation of the general public about the commitment involved in owning a dog.
Great Lakes Boxer Rescue does not operate a shelter or kennel for their dogs, as all their dogs are in volunteered foster homes in and around the Great Lake Regions till they are rehomed. While the foster homes care for the dogs, the rescue is responsible for the bills for caring for them, such as feeding, vet visits, and other expenses.
They need volunteers for many activities in the rescue group, such as fundraising, fostering, home checks, transporting, supply drives, and events. Interested persons can fill out the volunteer application form on the Great Lakes website to join their rescue program.
Adopting a Boxer from the Great Lakes requires that prospective clients fill out an adoption application, followed by a mandatory home check. Upon application approval, a non-negotiable adoption donation fee is required from all prospective clients, and the adoption contract is signed. Visit the Great Lakes Boxer Rescue today to learn more about fostering, donation, volunteers, and adoption.
Great Lakes Boxer Rescue Details
3. Across America Boxer Rescue
Boxer Rescue is a group of volunteers across America committed to rescuing, rehabilitating, and rehoming abandoned and unwanted Boxer dogs. They are a non-profit organization established in 2014 with operations in Minnesota and Ohio, Florida, Illinois, Indiana, etc.
The dogs in their group come from shelters, owners who cannot keep them anymore, and castaways. Across America, Boxer Rescue does not kennel their dogs or operate a shelter; all their dogs are rehabilitated and placed in foster homes till they are rehomed.
The foster homes provide a loving environment for the dogs, but the rescue is financially responsible for caring for them, such as vet visits, feeding, and other expenses. Their foster homes are located in all their states of operations; contact the team if you, too, would like to foster a dog.
Across America Boxer Rescue Details
4. Central Indiana Boxer Club Rescue
Last on the list of the best Boxer rescues in Indiana is Central Indiana Boxer Club Rescue. Central Indiana Boxer Club Rescue is a non-profit organization recognized by the American Kennel Club and serves all of Indiana. They are a group of Boxer lovers dedicated to rescuing and rehoming abandoned and homeless Boxer dogs.
All dogs are vet checked and fully rehabilitated before they are listed for adoption. Central Indiana Boxer Club Rescue is funded by club members and donations from volunteers and individuals. Their foster homes are located all across Indiana, and they are in need of more foster homes to help achieve their goal of caring for abandoned Boxers.
Volunteers are welcome to join from all around Indiana to ensure the smooth running of their rescue. If you are interested in the adoption of a Boxer from the Central Indiana Rescue, please get in touch with Eileen Wilkie at (317) 841-8139, Charlene Wooden at (317) 844-1652, or Jon Pattison at (765) 386-6532.
Central Indiana Boxer Club Rescue Details
Conclusion For The "Best Boxer Rescues in Indiana"
The commitment to owning a Boxer as a pet is more or less like that of a child as they need you. Hence, families must be sure of what they are getting into with proper arrangements before purchasing a pet.
The goal of each of the shelters on this list is to lessen – and eventually eliminate – the instance of high-kill shelters and of homeless animals in Indiana and beyond. If you're committed to adopting a Boxer, reach out to one of the rescues on this list today.
For more guides similar to this list of Boxer rescues in Indiana, you can check out:
Before you bring home a Boxer companion from a rescue shelter in Indiana, you can learn more about this dog breed by watching "Boxer 101 – Everything You Need to Know About Owning a Boxer Puppy" down below: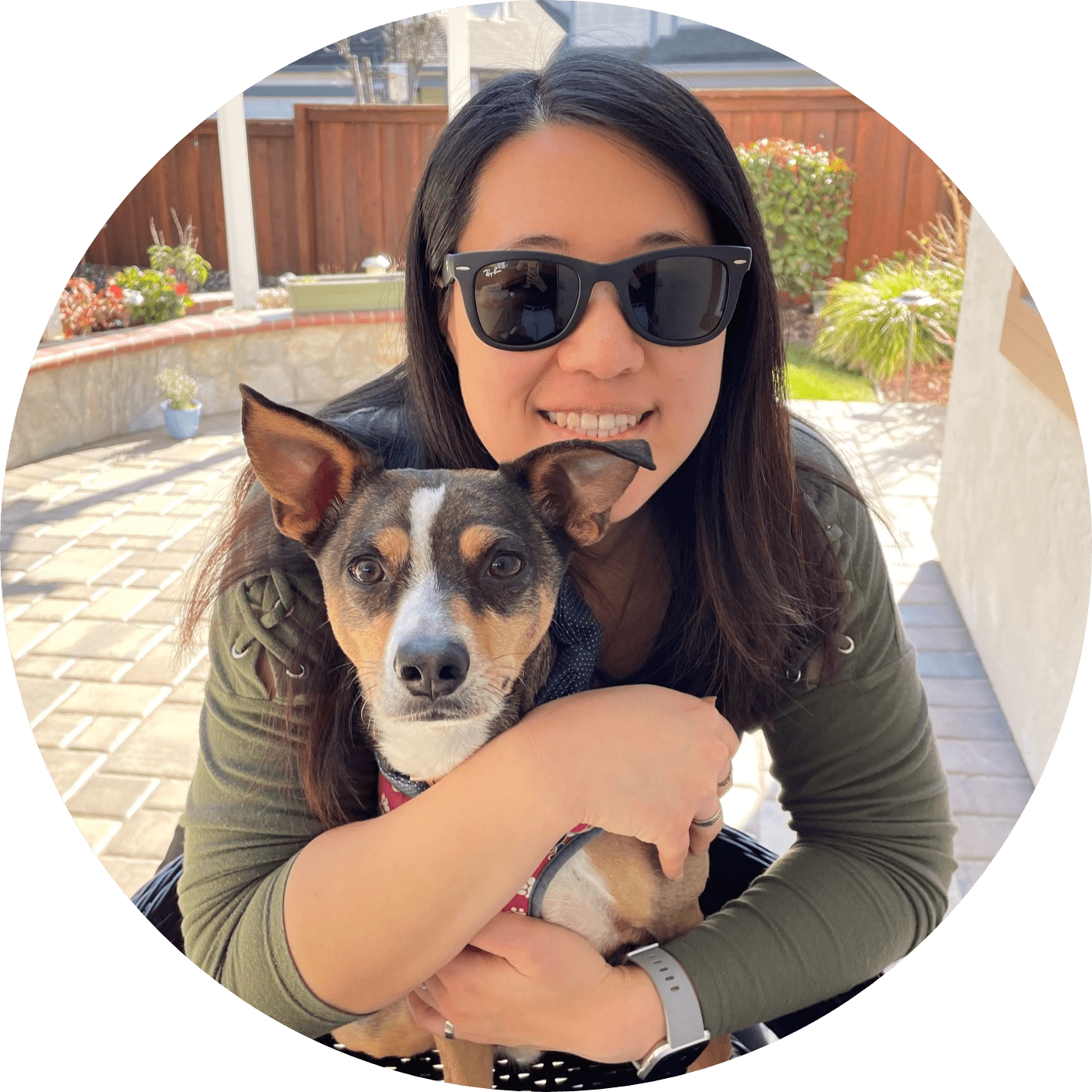 Dr. Sabrina Kong graduated from the Royal Veterinary College in England in 2016 and has been working at a small animal clinic in Northern California since then. She grew up in the Bay Area and got her bachelor's degree from Cal Poly San Luis Obispo. She also became a Certified Canine Rehabilitation Practitioner through a program at the University of Tennessee.
When she isn't in the clinic taking care of her four-legged patients, she enjoys traveling and trying new foods with her friends and her three-legged dog, Apollo. She adopted Apollo from her clinic when he was a puppy with numerous health issues. Dr. Kong truly cares about taking care of animals.