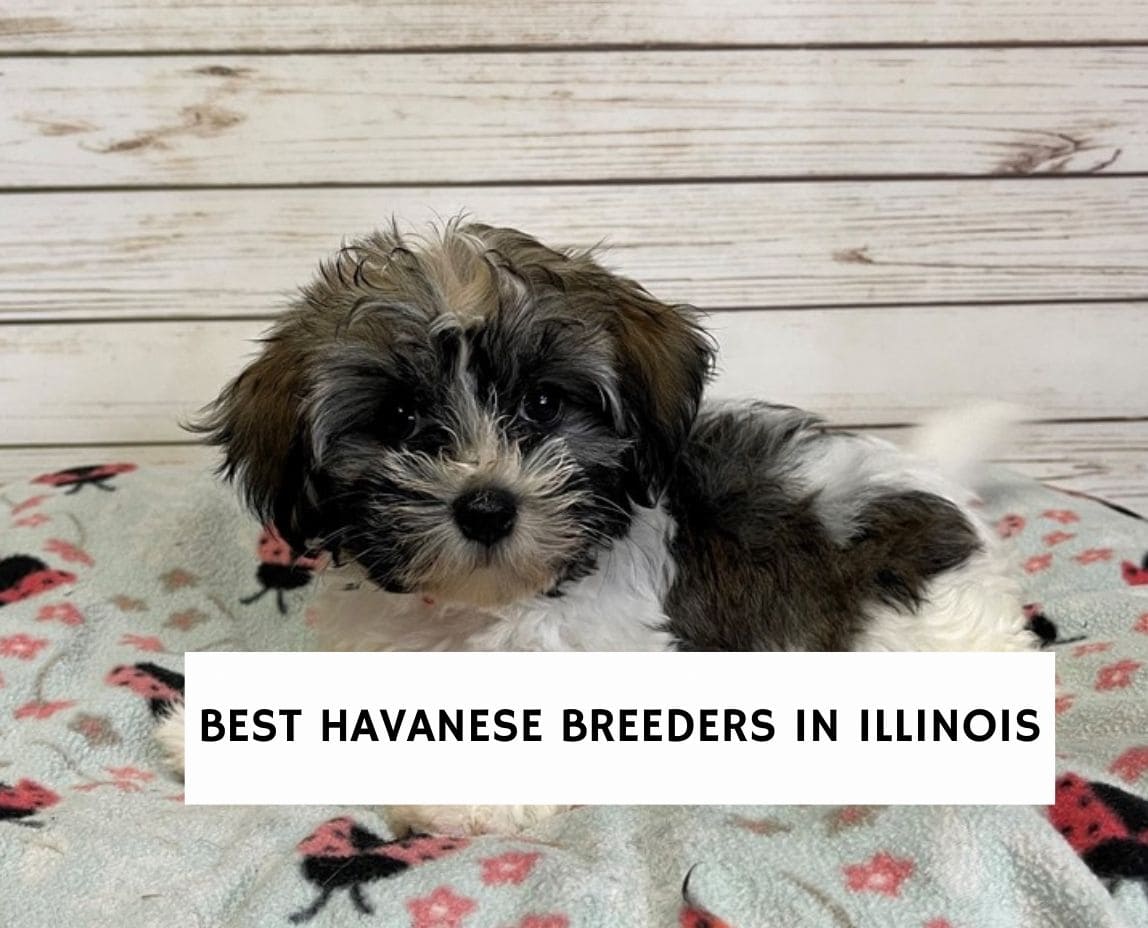 Finding a quality breeder is important when you're looking for a purebred dog. If you're looking for Havanese breeders in Illinois, look no further. We've researched the options for you and narrowed it down to the top Havanese breeders in Illinois.
Havanese puppies are affectionate, playful, and smart, and they carry these characteristics throughout adulthood. Check out the reputable breeders on our list to find a healthy and happy puppy that will be a companion for life!
Before scrolling down this list of Havanese breeders in Illinois, check out these recommendations: Best Shiba Breeders in Illinois and Best Pomsky Breeders in Illinois.
Havanese Puppies For Sale in Illinois
We made every effort to avoid puppy mills and any breeder that didn't like they were a top-notch operation. With that having been said, here's your list of the best Havanese breeders in Illinois!
Havanese Product Recommendations: Best Luxury Dog Bowls and Best Dog GPS Trackers.
1. PuppySpot's Havanese For Illinois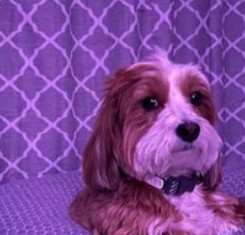 Since you're searching for Havanese breeders in Illinois, we highly recommend checking out PuppySpot. PuppySpot is an enormous platform filled with many available Havanese puppies for sale, including many other similar breeds.
The team of PuppySpot strictly screens all Havanese breeders on this platform, so you can rest assured knowing that your puppy will be safely shipped to your home in Illinois. Before you continue searching for a Havanese puppy for sale in Illinois, check out the link to the marketplace below.
PuppySpot Details
2. ABC Doggy
ABC Doggy is a family that breeds both Havanese and Doodles as part of their family. They are located in Roanoke, Illinois. They are a family-owned business, but they are professional breeders that specialize in both of these breeds.
All dogs raised are raised as part of their families, and they are raised with quality and health in mind. When you work with this breeder, your puppy will come with some food, a toy, and a comfort item to help them transition.
They also have their puppy care and health records, registration paperwork, and a 1-year health guarantee. Finally, you can't beat the socialization and the family care and love these puppies experience.
They are around other dogs and the family and the kids. The family is available by appointment for a meeting or discussing any details you might be curious about.
Their site lists all available puppies and details about adoption, their own dogs, and some testimonials from clients that have used them. Their operation is small – a home-based business –  so you may have a waiting period for planned litters or availability.
ABC Doggy Details
3. Brylee's Angels Havanese
Brylee's Angels is next on our list of the top Havanese breeders in Illinois. They're another family-owned business and they're located near Chicago, Illinois.
These breeders are AKC Breeders of Merit, which means their puppies are of exceptional quality and are designed to be shown or bred. Companion dogs are also available, of course! Michelle, the owner, pursues breeding Havanese puppies as a hobby so only limited litters are available each year.
Each puppy is cared for in the home as part of their own family until they are ready for yours! They are raised around the children and the other dogs, so they have plenty of love and socialization almost from birth.
On the Brylee's Angels website, you will find details about champions in the bloodline, their puppies, and their own boys and girls bred for the puppies.
They also have many other resources that you can check out, including some FAQs and some standards of care and breeding. In addition, they have links, photos, and just about anything you could need to determine whether or not this is the right breeder for your lifestyle.
Brylee's Angels Havanese Details
4. Havadans Havanese
If you're looking for a big-name breeder, Havadans Havanese could be a good option. While they don't have an official website of their own, you can find them through Breeder Fetch, where you can find all of the information you need to know about them.
This breeding group is a family, but they have been breeding, training, and showing Havanese dogs for more than 20 years, and they are well-known in the industry.
While they don't have an official website, you can look this breeder up easily on Facebook, Twitter, or Instagram so you can see what they are all about. On the Breeder Fetch site, there is also a contact us option for them.
So while they don't provide an email, you can make contact through that resource. This breeder invites you to call to speak to get and gather whatever other information you might need.
When you purchase a dog from Havadans Havanese, you get a puppy that has been health-tested and received all of its basic care. They come with a health guarantee as well. They have been socialized and worked with as well as AKC registered. Puppies have been started on both potty training and crate training as well.
Havadans Havanese Details
5. Windfall Havanese
Next up, check out Windfall Havanese. This breeder is known for having nationally ranked champion dogs, and one of them just might be yours if you want to work with this breeder! Again, this is not a kennel but a family-based breeder.
We always love to see breeders who breed and raise the animals out of their own homes, and this is another one of those. They work with well-known breeders so that their litters are the best quality you can find.
Their dogs have been champions on a national scale, including Grand Champion on more than one occasion. This breeder clarifies that their dogs and the puppies are considered companions and pets first and show dogs second.
They are loved and taken care of on a grand scale, and you can't go wrong with that philosophy, can you? When you check out the breeder's site, you'll find many more details about their puppies and their breeding philosophy.
The Windfall Kennels team members are AKC Breeders of America and are members of the Havanese Club of America and the National Association of Canine Scent Work.
Windfall Havanese Details
6. Havakiss Havanese
Havakiss Havanese is a pet breeder that has chosen to keep its web presence limited to Facebook rather than messing with a website. This makes it easy because you can follow their lives and see updates regularly, all in one place.
This breeder has been in business breeding Havanese since 1995, and they have a lot of great ratings on the social media site. This is a lady that breeds on her own and works to produce healthy and loving puppies that are also good quality.
According to what others are saying, their puppies are always well socialized with people and animals. They also have some potty training, and they are all-around happy and healthy dogs, which makes such a difference when it comes down to it.
Donna runs this little family operation with professionalism. The puppies are all raised in the home, and the breeding is limited. You can always message her directly on Facebook or reach out using the contact information provided.
There are plenty of positive things to see, including the home and environment in which the puppies are born and raised before they become available to people like you looking for their new Havanese puppy. Schedule a visit with Donna if you'd like to see for yourself!
Havakiss Havanese Details
7. Windy Acres Puppy Adoptions
Last on the list of Havanese breeders in Illinois is Windy Acres Puppy Adoptions. If you're not too worried about breeder specifics and you're just looking for a quality Havanese to adopt, check out Windy Acres Puppy Adoptions.
Windy Acres is a puppy adoption agency. You can check out their site or find them on Facebook and Instagram. This company does not breed their own dogs, but they help adopt dogs of specific breeds that need good and loving homes.
They do often have Havanese dogs available, as well as plenty of other sought-after breeds. The best way to learn about what's available is to check their website.
When we checked to create this guide for you, they had six available Havanese to check out, and they were all puppies! Through their site, you may reserve a puppy or simply request more information about the puppies to learn about the process.
This is most definitely not a puppy mill, but it is obviously not your everyday breeder either. In fact, it's the perfect place to choose a beautiful Havanese puppy that you can welcome into your loving and caring home. The puppies here need loving new homes, so you really can't go wrong.
Windy Acres Puppy Details
Conclusion For The "Best Havanese Breeders in Illinois"
When looking for a breeder or a source for a new puppy, it's important to know what you're looking at. Some puppy mills are really good at creating fronts for a legitimate business, only to find out they aren't as good as they seem.
The good news is that you can usually tell a lot about a breeder by reviews and their websites. When you're ready to look for a puppy or a breeder, be sure to do your research. Check out what others have to say, dig deeper into the details.
If at all possible, you should arrange to meet or see the living space of the dogs as well. We hope you find this guide to the best Havanese Breeders in Illinois a great resource for finding your Havanese puppy.
For more content with mentions of the Havanese dog breed, you can check out:
You can learn more about the Havanese by watching "Havanese Dog Breed Guide" down below: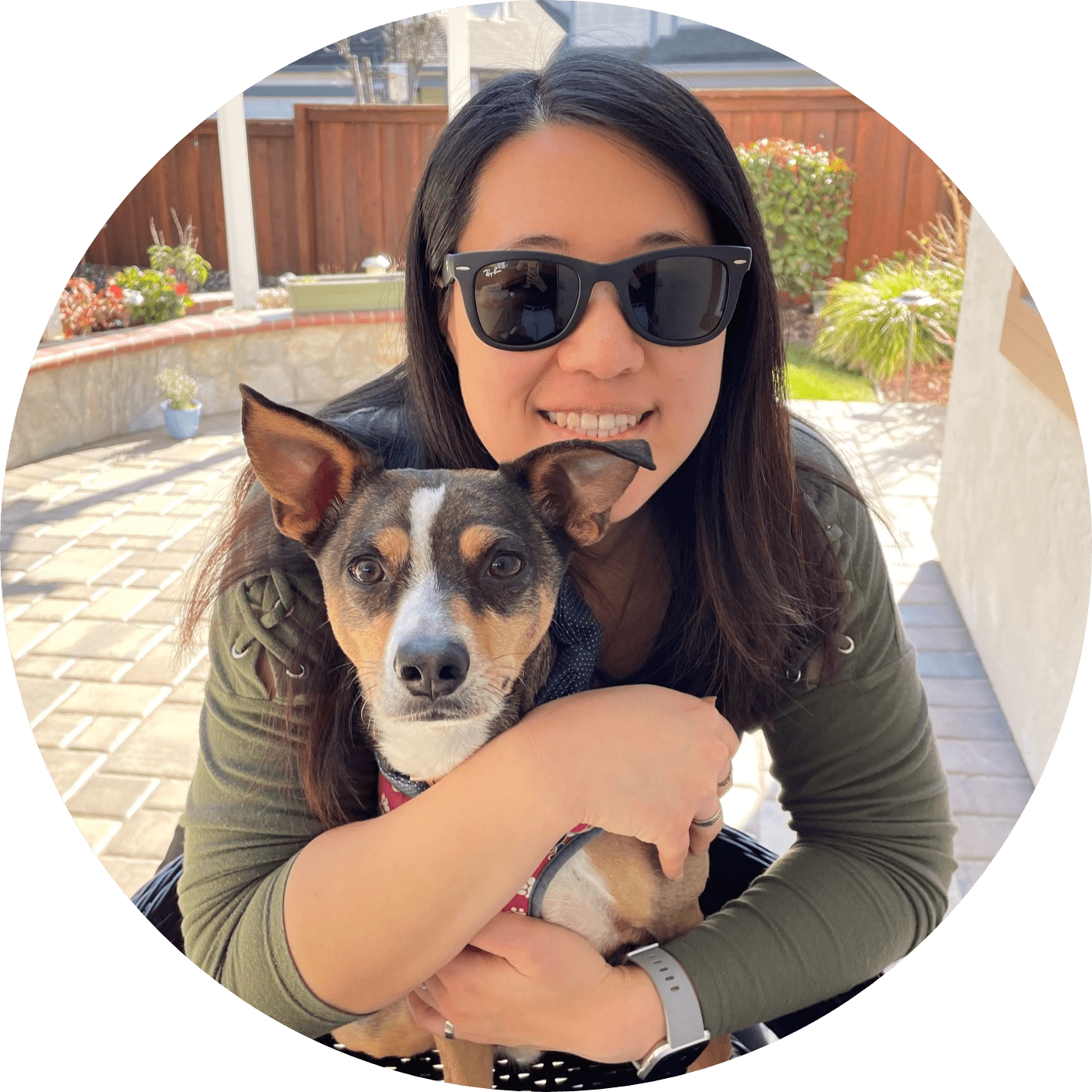 Dr. Sabrina Kong graduated from the Royal Veterinary College in England in 2016 and has been working at a small animal clinic in Northern California since then. She grew up in the Bay Area and got her bachelor's degree from Cal Poly San Luis Obispo. She also became a Certified Canine Rehabilitation Practitioner through a program at the University of Tennessee.
When she isn't in the clinic taking care of her four-legged patients, she enjoys traveling and trying new foods with her friends and her three-legged dog, Apollo. She adopted Apollo from her clinic when he was a puppy with numerous health issues. Dr. Kong truly cares about taking care of animals.