Looking for Havanese puppies for sale for under $500? We don't blame you — this breed is super cute!
To simplify the process, we've compiled a list of locations that sell or charge a low adoption fee. With these resources, you'll be able to find an affordable Havanese puppy in no time.
Before you scroll further down this guide, you can check out these other Havanese-related articles: 10 Best Havanese Breeders in the USA! (2023) and 10 Best Havanese Rescues in the United States! (2023).
1. Breeders Selling Havanese Puppies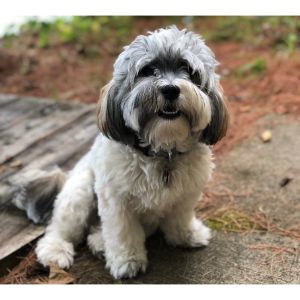 For Havanese puppies, the average price from a breeder is $1,000 to $1,500. Due to this cost, it is unlikely that you will find a Havanese puppy for sale for under $500 from a breeder. However, don't despair because breeders aren't the only way to find a Havanese puppy for sale.
2. Dog Rescue Facilities Sheltering Havanese Puppies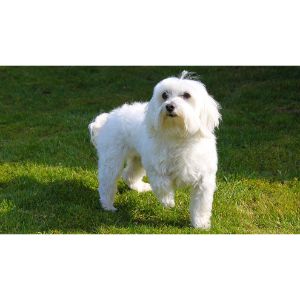 While breeders are not a reliable way to find Havanese puppies under $500, rescue facilities are worth checking. In fact, adopting dogs from a rescue is one of the most cost-effective means of getting some of the more expensive dog breeds.
With that said, adopting a puppy from one of these facilities often requires a strict interview process, and dogs may have additional or special needs. As such, it is only advisable for first-time dog owners to go through the adoption route if they are confident in their ability to contend with the needs of a puppy.
Havanese Rescue Inc
First up on the list of animal rescue facilities with Havanese puppies under $500 is Havanese Rescue Inc, or HRI. This organization specializes in Havanese, and it began operation in 2004. It is classified as a 501(c)(3) non-profit organization.
HRI states that none of the dogs they rescue are purchased from auctions, puppy mills, or breeders.
Instead, they focus on strays, shelters, or dogs that their owners surrender. The website makes the surrender process very easy — fill out a form, and they will contact you on the next steps via phone call.
Havanese Rescue Inc Details:
Havanese Angel League Organization for Rescue (HALO)
The second rescue facility specializing in the Havanese breed is the Havanese Angel League Organization for Rescue (HALO). Since it was formed in 2002, HALO volunteers have rescued over 1,400 dogs.
Most rescues from HALO are sourced from puppy mills, animal shelters, and surrenders by owners. They pride themselves on the fact that they reach out to places where dogs are about to be euthanized and buy up the bunch.
The organization tries very hard to home every Havanese that it can and ensure every single puppy receives any and all medical treatments they need.
Havanese Angel League Organization for Rescue (HALO) Details:
3. Stores Selling Havanese Puppies Under $500
Unable to find a Havanese puppy from rescue facilities? The next place to look is online stores. The stores are classified ad websites, like how Craigslist works. The difference here is that they deal entirely with puppies and make moves against listings from places like puppy mills.
Now, you need to be careful which websites you use, as some websites are a marketplace for puppy mills. However, we've sorted through them to bring you two websites with a relatively clean track record so you can buy without the moral struggle.
One disadvantage of this particular method of obtaining a puppy is that the price range varies wildly. Prices are often the same as what breeders charge, or sometimes a little bit more because these marketplaces take a cut of the sale, and breeders want to keep their bottom line.
However, if you are diligent, you may find a listing on these sites for great deals on puppies from hobby breeders or accidental litters. And so, we've included these stores as an option for you.
Lancaster Puppies
First up for stores for buying a Havanese puppy is Lancaster Puppies. This website is strictly available online, and each listing will include the seller's contact information. From there, find a Havanese puppy, view the seller's details, and then ask them basic questions to identify the puppy's origin.
One of the things that stood out to us from this store is that they are actively fighting against puppy mills. On their home page, they have a small section towards the top that asks for help to stop puppy mills. In addition, this section has a button leading to this page about which questions to ask to determine whether the source is a puppy mill.
If you care as strongly as we do about stopping puppy mills, we recommend reading that resource before you contact anyone on the site about buying a puppy.
Lancaster Puppies Details:
Greenfield Puppies
The second store to make this list is Greenfield Puppies. One particular feature of this site is that it will give you a list of traits common for a breed that you search for in a section above the listings. There is also an enormous number of breeds available on this site, including many uncommon mixed breeds.
On the About page, they mention their strong stance against puppy mills and that a photographer from Greenfield Puppies will personally go to the premises to take photos of the puppies that will be put for sale on the site. This photographer acts as a gatekeeper, preventing the listing and sale of puppies living in conditions hazardous to their health and wellbeing.
This level of assurance is what ultimately earned Greenfield Puppies a spot on this list as the second online puppy store selling Havanese puppies for under $500.
Greenfield Puppies Details:
AKC Marketplace
The final addition of the marketplaces to find Havanese puppies is the AKC Marketplace. This marketplace adheres to a strict standard of what a breed should look like and is heavily focused on selling show-worthy dogs.
Many breeders who list their puppies here tend to list them at a premium because of this fact. More often than not, they tend to be more expensive than sourcing them directly from a breeder who isn't adhering strictly to the AKC standard, such as mixed breeding.
Of course, aiming to keep the bloodline "pure" has led to other issues, such as genetic defects becoming more prevalent from the in-breeding of puppies in the same litter. In fact, many of these defects are now considered traits that are desirable — Pugs with short noses that have difficulty breathing, for example.
But in recent years, the awareness of these purebred defects has increased, and this has caused the AKC to relax the guidelines that define a breed to allow a moderate mixing of other breeds while still being considered that breed in the name of the health of the dog.
AKC Marketplace Details:
4. Other Places to Find Havanese Puppies Under $500
This next set of places to buy Havanese puppies under $500 is less moderated than the stores above. This is because these listings may not be as policed as vigorously as a store that has a reputation to uphold.
As such, procuring a puppy from these sources may come from a puppy mill or have specific medical issues that affect the puppy's quality of life.
Craigslist
Craigslist is a marketplace with little moderation, which makes it the most likely to have listings from puppy mills. However, this is only sometimes true, and you can get a Havanese puppy for a good deal, as people tend to charge less on this site for Havanese puppies. Some may even be under $500.
Just be sure to bring someone along with you for the transaction because not everyone who lists on Craigslist does so with good intentions.
Craigslist Details:
Frequently Asked Questions
Which is better, Maltese or Havanese?
Havanese are generally larger than Maltese and tend to be better with other dogs, young children, and strangers. Additionally, their grooming requirements are a little lighter.
What is smaller, Havanese or Shih Tzu?
A healthy Havanese will weigh 7 to 13 pounds, while a Shih Tzu will be a bit bigger at 9 to 16 pounds.
What is an alternative to Maltese?
Coton de Tulear is often compared to Maltese in terms of size, style, and temperament.
Conclusion for "Where Can You Find Havanese Puppies for Sale Under $500"
While adoption is one of the consistently best ways to find a Havanese puppy to join your family for a great price, you can see from this article that it is not the only way. There are plenty of opportunities out there to find your furry friend for under $500.
If for some reason, you can't find a Havanese puppy with these resources, then you can take a look at general animal rescue facilities that deal in any and all breeds of dogs, cats, and other animals. Or, if you look for a pet store, make sure to do your research on how they handle listings of puppies.
We wish you luck in finding your Havanese puppy and hope you make many happy memories with them.
If you find this guide, "Where Can You Find Havanese Puppies for Sale Under $500," helpful, check out:
Before you find a Havanese puppy, learn more about this breed by watching "Havanese Dogs Breed Guide | Dogs 101 – Havanese Dog" down below:
Garrett loves animals and is a huge advocate for all Doodle dog breeds. He owns his own Goldendoodle named Kona. In addition, he volunteers at the Humane Society of Silicon Valley, where he fosters dogs and helps animals. Garrett enjoys writing about Doodles and believes that dogs can teach humans more about how to live than humans can teach a dog.
Why Trust We Love Doodles?
At We Love Doodles, we're a team of writers, veterinarians, and puppy trainers that love dogs. Our team of qualified experts researches and provides reliable information on a wide range of dog topics. Our reviews are based on customer feedback, hands-on testing, and in-depth analysis. We are fully transparent and honest to our community of dog owners and future owners.