A Coton de Tulear is a charming dog breed with a happy-go-lucky personality and a bright sense of self. This breed has a stunning coat of hair that can embody other dog breeds, animals, and styles. You may need to plan frequent brushing and manicuring, depending on the haircuts you choose for your Coton de Tulear.
Some haircut styles may require more styling than others, but each has its personality and use-case scenario.
Before deciding on the perfect haircut for your pup, browse some of the best Coton de Tulear haircuts. Also, consider your dog's comfort and the climate of your residence.
Before you scroll further down this list of Coton de Tulear haircuts, try these guides: The 5 Best Shampoos for a Coton de Tulear! (2023) and What is the Perfect Dog Bath Water Temperature? (2023).
1. Puffy Coat Cut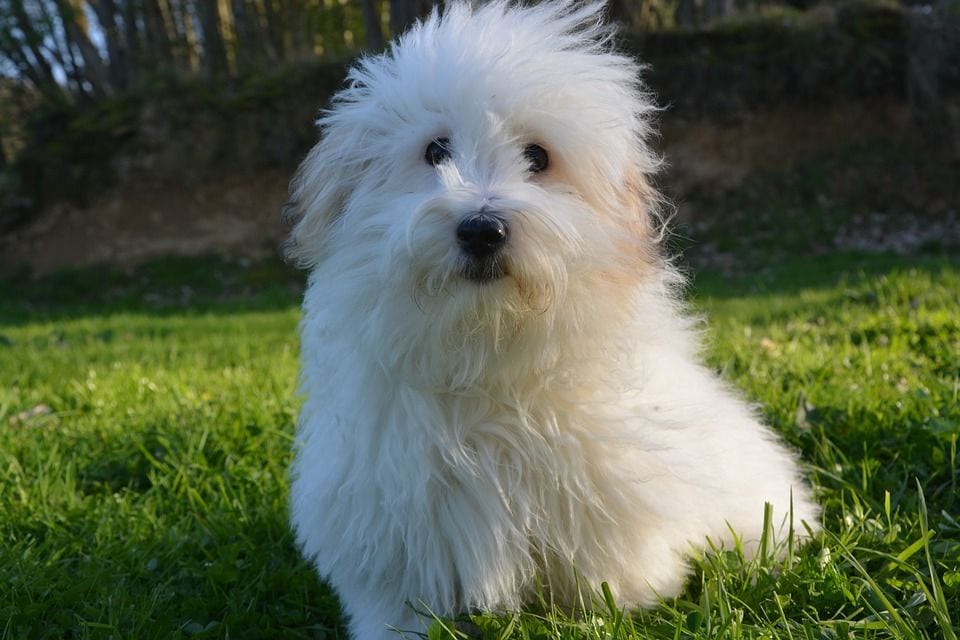 A puffy coat is a perfect haircut choice for a Coton de Tulear. This hairstyle has puffed-up hair and is evenly trimmed all around the body, head, and tail. This haircut is uniform and makes your dog look as puffy as possible.
A puffy coat cut can show off the versatility of a Coton de Tulear coat during shows or competitions.
2. Puppy Cut
Puppy cuts are one of the most popular choices for Coton de Tulears because of their fluffy hair and short stature. A puppy cut can help ensure your Coton de Tulear doesn't make a mess of themselves when using the potty since the hair on the underside is shorter than the rest of the body.
However, this haircut is uniform and will likely make your dog look innocent and lively.
3. Teddy Bear Cut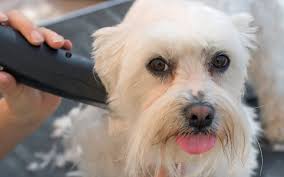 A teddy bear cut is one of the most common haircuts for a Coton de Tulear and works best for puppies. This haircut will make them look like an innocent stuffed animal instead of a dog. You may not be able to distinguish the puppy from a pile of stuffed bears.
A teddy bear cut is different from a puppy cut since the teddy bear cut will leave more hair around the neck, face, and head.
4. Poodle Cut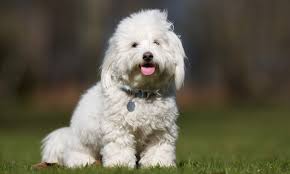 This cut is one of the best Coton de Tulear haircuts because it will allow them to show off their luscious hair without getting overwhelmed by the sun's heat in the summer. A Poodle cut will offer your dog a set of cute, long-haired ears that will bounce as they walk, and curls all over their coat will make them seem regal.
A Poodle cut is beneficial for any dog struggling with potty training since its underbelly can be trimmed shorter to help keep them clean.
5. Summer Cut
Summer cuts are top choices in the summer. This haircut is specifically designed to trim off as much excess hair as possible and give your dog as much of a cool breeze from the summer wind as possible.
A summer cut is done by trimming your Coton de Tulear until there are only about one or two inches of their coat left. This haircut will also keep your dog clean and dirt-free after some time in the backyard.
6. Kennel Cut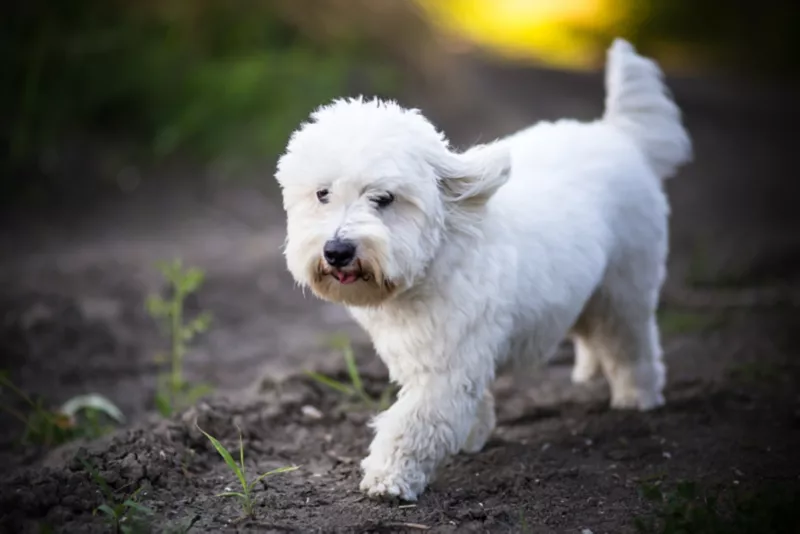 Kennel cuts are most common when your dog spends a lot of time in a kennel, but it can also be a good choice for families who want their dog to have a uniform look. These cuts are even and tidy. This haircut will make your Coton de Tulear look lively and enhance their curly hair without needing much maintenance.
A kennel cut is a perfect choice for families who don't have much time for maintenance but want something that will make their Coton de Tulear look neat.
7. Partially Trimmed Cut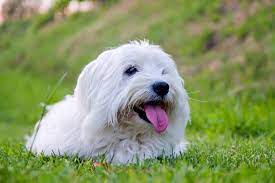 A partially trimmed cut is exactly what it sounds like. This haircut will give your dog a partial trim that will make them look manicured and stunning without being overwhelming to them. This dog breed will get the best of both worlds with this haircut, especially during the spring and fall seasons.
A partially trimmed cut will mean your dog won't get too cold in winter, since they'll have a few inches of hair. In the summer, your dog won't get overheated since it won't have an overstimulating amount of fur.
8. Schnauzer Cut
A Schnauzer cut will have your dog looking like a Schnauzer breed. This haircut means the hair on the snout will be kept as long as possible while the body hair will be trimmed short. The hair around the legs and paws will be grown out to make them look like a posh Schnauzer.
A Schnauzer cut is perfect for dog owners who love to confuse others and give their dogs a stunning and regal look. Consider using a Schnauzer cut in the summer since this haircut may make your dog feel a little chilly since most of its body hair will be trimmed.
9. Show Cut
A show cut on a Coton de Tulear will have your dog looking regal and elegant. This haircut will mean giving your dog an even hair trimming and allowing some of the hair to grow long. You'll likely need to be consistent with manicuring these locks since a show cut will need a lot of detail and management.
For example, a show cut will keep a lot of hair on the body and face long, meaning frequent brushing and cleaning after a playdate outside. Consider using a show cut for a temporary period since your dog may be uncomfortable using this haircut long-term.
10. Full-Shave
Coton de Tulears may receive a close, full shave, although this is a rare choice among dog owners. A Coton de Tulear has long, puffy hair that will make them feel confident and cozy, making a full shave nearly unthinkable to many dog owners.
However, some dog owners may have little choice but to give their Coton de Tulear a full shave. For example, any medical condition like dermatitis can be challenging to address without shaving the hair on the body first.
Additionally, your dog may have been exposed to fleas, ticks, lice, and other pests while spending time in a shelter or kennel. Shaving the hair on this dog may be the only way to address these concerns.
Some medical conditions may need shaving to be addressed, too. This includes any potential surgery sites or procedures that require a dog's hair to be shaved to give greater access to a location.
Frequently Asked Questions
The right haircut can make your dog feel confident and comfortable, but figuring out which hairstyles to try can be challenging. These answers may give you the right direction for choosing a perfect hairstyle.
How often should a Coton de Tulear be brushed?
A Coton de Tulear should be groomed two or three times per week and will need a weekly bath to feel comfortable. The best way to ensure your Coton de Tulear is comfortable is to brush your dog while wet and let those curls dry naturally.
What tools do best with a Coton de Tulear?
A Poodle comb or pin brush is the best option for manicuring and maintaining your Coton de Tulear because they have such fuzzy and puffy coats of hair. Other brushes and combs may tug on or pull your dog's hair and result in pain.
Do Coton de Tulears shed?
Coton de Tulears shed a small amount, but this amount is never enough to cover your furniture in hair and needs constant vacuuming. These dogs are nearly hypoallergenic.
Do Coton de Tulears have an undercoat?
Coton de Tulears do not have an undercoat and can receive a short haircut without any harm to their temperature regulation abilities.
How often should a Coton de Tulear have a haircut?
Coton de Tulears will need to have a haircut every six to eight weeks to be comfortable, especially during the hot weather.
Conclusion for "Best Coton de Tulear Haircuts"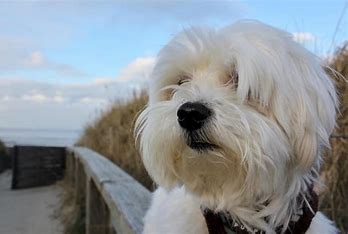 Coton de Tulears are dogs with thick and fluffy hair who are constantly happy and love to play.
These small dogs are only about 11 inches tall and weigh less than 15 pounds, making them lightweight enough to swipe up when they're misbehaving. They adore spending time with children and other dogs because they are deeply social.
However, choosing the right Coton de Tulear haircut is vital. Consider your climate and weather, your dog's comfort, and the appearance your dog will have before settling on one haircut.
You may also want to try a few styles to see which style they seem most comfortable with and log how they respond to different Coton de Tulear haircuts.
For more guides similar to this list showing Coton de Tulear haircuts, check out:
You can learn more about Coton de Tulear grooming by watching "Coton de Tulear – How to Groom" down below:
Garrett loves animals and is a huge advocate for all Doodle dog breeds. He owns his own Goldendoodle named Kona. In addition, he volunteers at the Humane Society of Silicon Valley, where he fosters dogs and helps animals. Garrett enjoys writing about Doodles and believes that dogs can teach humans more about how to live than humans can teach a dog.
Why Trust We Love Doodles?
At We Love Doodles, we're a team of writers, veterinarians, and puppy trainers that love dogs. Our team of qualified experts researches and provides reliable information on a wide range of dog topics. Our reviews are based on customer feedback, hands-on testing, and in-depth analysis. We are fully transparent and honest to our community of dog owners and future owners.