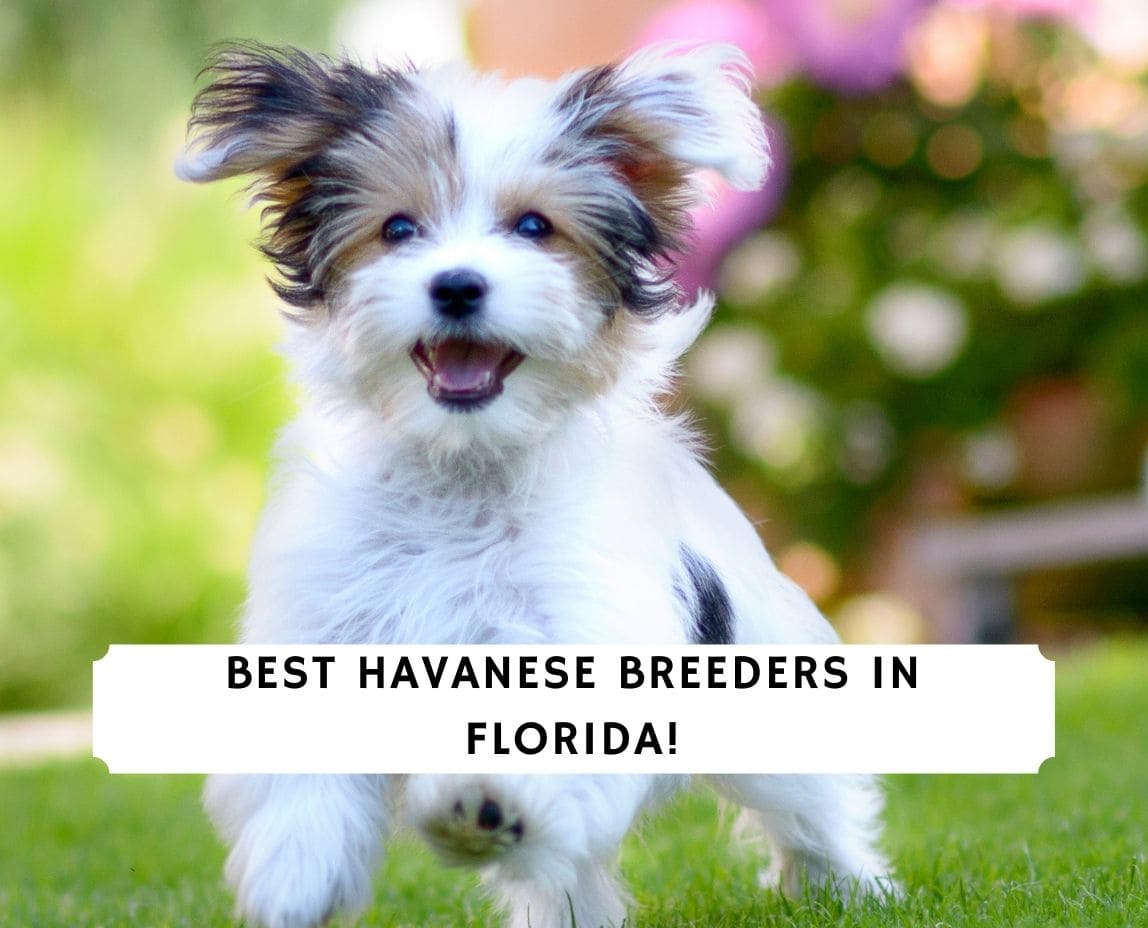 Since you're searching for Havanese breeders in Florida, you might want to learn about this dog breed's temperament and features. The Havanese dog is a Cuban breed believed to be a crossbreed created from the now-extinct Blanquito dog, other Bichon-type dogs, and poodles. It stands at about 9 centimeters tall and weighs 3 to 6 kilograms. Its silky coat comes in all colors, and it can live for as long as 14 to 16 years. This toy-sized dog has a sturdy structure and an abundant double coat that is long and silky. In addition, it carries its bushy tail over its back and is popular for its springy, lively gait and personality.
Its adorable features include dark brown eyes and lids shaped like almonds circled by dark-colored pigments. Its ears drop and fold but, when extended, reach halfway towards its nose. Unfortunately, Havanese dogs get cold quite quickly; their long, silky coats are not designed to keep them any warmer but are cooling agents made to keep them cool on warmer days. This explains why their fur is more lightweight and slightly wavy, unlike other double-coated breeds, not coarse or highly dense.
They are not disposed to shedding but still require grooming, bathing, and brushing to keep their fur neat and untangled. These guys are a happy-go-lucky breed as far as temperament is concerned. Lively, playful, and loyal, they make the best domestic pets and companions. However, they require a high level of social engagement and attention and so will not work well for people who are disposed to traveling or leaving home for long periods. On the other hand, Havanese dogs are amiable, including children, other pets, and strangers.
They are therefore not ideal as watchdogs or security pets. However, they are also people-pleasers and are satisfied when their owners are happy or satisfied. The Havanese is a member of the Bichon dog family, which were committed and loyal dog companions of the Spanish people who colonized Cuba. Unfortunately, when Cubans fled their country to the United States during the revolution, not many of them could afford to bring their Bichon dogs with them.
However, when the Americans discovered this new rare breed, they began interbreeding the dogs. Thus, they created the Havanese, only recognized by the American Kennel Club (AKC) in 1996. It is now regarded as one of the most popular dog breeds in the AKC. This dog's charming disposition and lively gait have won it plenty of fans in America and beyond. The Havanese can be used for a variety of functions because of their very affectionate and social nature. Their roles include therapy dogs, assistance dogs, signal dogs, and even show dogs in different dog sports and entertainment activities.
Before scrolling down this list of Havanese breedeers in Florida, check out our other recommendations: Cockapoo Puppies in Florida For Sale and Best Maltese Breeders in Florida.
Should I Get a Havanese Dog?
Still unsure of whether to make a move on this charming fellow? Not to worry, below is a curated list of info on their nature, needs, and habits to help make your decision more seamless.
Personality and Temperament
The Havanese is quite an intelligent dog – affectionate and ever-ready to play. Unfortunately, they get pretty clingy to their owners, following them from room to room, wanting to engage and socialize. Although they are not disposed to being standoffish with strangers, they tend to alert their owners if something looks like a threat and let them take it from there. They are goofy by nature and always want to entertain others.
With all their energy and need to play, they ironically prefer the indoors rather than outside or away from their owners. Like every other breed, the Havanese still requires proper breeding and early socialization to be as affectionate and friendly as you need them to be. An untrained and unnurtured Havanese could very well be an owner's worst nightmare instead of an ideal companion. This is why a proper background check on the breeders you intend to purchase from is a necessity.
Adaptability
Havanese dogs are also very adaptable to new environments and can accommodate any home or family size. They thrive well in hot temperatures because of their coat and can easily catch a cold if exposed to cold weather.
Allergies
They never shed, which makes them hypoallergenic and perfect for dog lovers with allergies. Could these guys be any more ideal? Getting a domestic pet that accommodates the needs of people with allergies is a rare find, and this dog ticks all the boxes.
Health
This breed has relatively few serious health concerns and is healthy for the most part. Depending on genetics and sometimes how they are bred and maintained, they can be prone to some illnesses:
Elbow Dysplasia
Luxating Patella
Chondrodysplasia
Liver Disease
Hip Dysplasia
Cataracts
Legg-Perthes Disease
Heart Disease
Deafness
Retinal Dysplasia
Portosystemic Shunt
Heart Murmur
Mitral Valve Insufficiency
Before purchasing a dog from the Havanese breed, you must request the following test results as standard procedure. Breeders are recommended to provide the following health certificates:
OFA BAER
OFA Hips
OFA Patellas
Annual CERF health examinations
Grooming and Maintenance
Proper feeding, nurturing, and vaccinations are necessary for the maintenance of this breed. As far as grooming is concerned, their silky coats are to be brushed thoroughly at least twice a week to prevent any form of tangling or matting. The hair can also be trimmed shorter to avoid frequent brushing. However, because they are prone to cold, their hair must be left long during winter or colder weather to keep them protected.
Find Havanese Breeders in Other Locations: Best Havanese Breeders in Texas and Best Havanese Breeders in California.
Havanese Puppies For Sale in Florida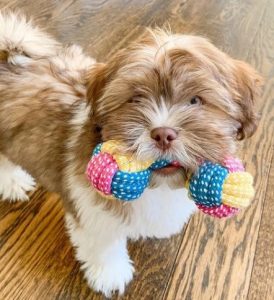 The next step is to find the best available breeders that follow all standard breeding procedures and are committed to helping you get the best out of your new pet. The following is a list of Havanese breeders located in Florida and its environs.
Havanese Product Recommendations: Best Tea and Tick Collars For Dogs and Best App-Controlled Dog Door.
1. PuppySpot's Havanese for Florida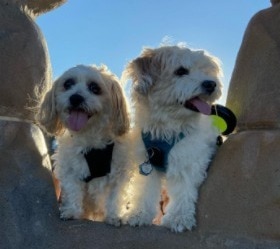 When you start your search for Havanese breeders in Florida, we highly recommend checking out PuppySpot as your go-to. PuppySpot is an enormous marketplace filled with a variety of dogs, including the Havanese. With PuppySpot's unique search tools, you can utilize the platform to find a Havanese of a specific age, gender, coat type, etc. Havanese breeders are all strictly screened on the platform, which means you'll be dealing with mainly trustworthy people. You won't have to worry about any Havanese puppy mills or anything. We highly recommend you to check it out before proceeding on your journey for Havanese breeders in Florida.
PuppySpot Details
2. Carneys Havanese Haven
Carneys Havanese Haven is owned by Jacqueline, a woman with a passion for breeding the most healthy and happy Havanese dog puppies. She has been doing this for over 15 years. The puppies are bred from the certified healthy and strong parent stock. There also entails a protocol training culture for their puppies in their breeding program to raise well-socialized, well-balanced adult dogs later on. In addition, they encourage new families to continue reinforcing such training so they are guaranteed the best of their fur buddies.
Carneys Havanese Haven Details
3. Forever Poodle and Honor Havanese
Forever Poodle and Honor Havanese are owned by Jennifer Manders, who strives to make sure she provides healthy, well-tempered, and well-bred dogs for new families to enjoy. Jennifer has bred many champion dogs and is very passionate about the different breeds of toy poodles, including our very own Havanese.
Forever Poodle and Honor Havanese Details
4. Royal Flush Havanese
These guys specialize in Havanese dogs who are vet-checked, microchipped, obedient, well-trained, and socialized. Royal Flush Havanese prides itself as the only Havanese breeder in the United States that the Better Business Bureau accredits.
Royal Flush Havanese Details
5. Island Havanese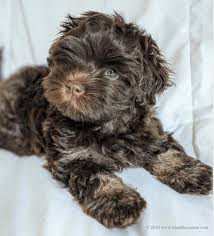 Island Havanese insists that it is not a kennel and that all dogs are raised in the home like family members. Based in Florida, the breeder only specializes in the Havanese dog breed and has them all registered with the AKC. They take care to pick well-mannered and healthy parent breeders with amiable temperaments to make sure they only sell puppies that have inherited those traits. The pups are used to being raised in a home amongst family members, so adapting as house pets would not be an issue.
Island Havanese Details
6. Coco Cabana Havanese
Having been in existence since 2001, these guys specialize in breeding from champion stock parent breeds to give their puppies a great start to a healthy, exciting life and give customers the very best of this breed. The puppies are also raised in the home and nurtured as a family—so much so that, even as a business, the breeders find it hard to part with their little fur friends. They only reassure themselves with the thought that their puppies are going to new families who will love and continue to nurture them.
Coco Cabana Havanese Details
7. Canyon Hills Havanese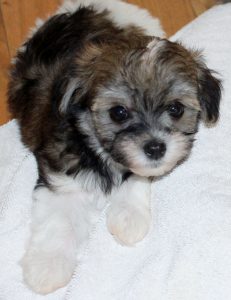 Last on the list of the best Havanese breeders in Florida is "Canyon Hills Havanese." Canyon Hills Havanese is one of the oldest Havanese dog breeders in Florida. They go out of their way to make sure no inbreeding or line breeding is going on in their program to completely eradicate the possibility of genetic problems and other such ailments. This shows that they are very particular about the puppies' health and would do all they can to make sure you take only a healthy, lively puppy home.
Canyon Hills Havanese Details
Conclusion For The Best Havanese Breeders in Florida
Now that you know some great places nearest you where you can get your Havanese puppies, what are you waiting for? Contact them now and request the newest little addition to your home. If you're purchasing from unknown Havanese breeders in Florida, make sure that you do your due diligence because there are many puppy mills out there that should be avoided.
For more articles with mentions of the Havanese dog breed, you can check out:
You can learn more about the Havanese by watching "Dogs 101: Havanese" down below: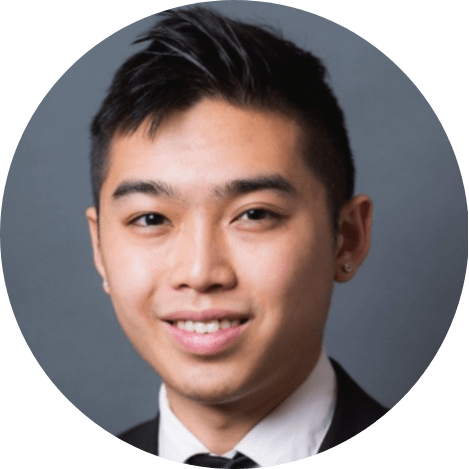 Andy is a full-time animal rescuer and owner of a toy doodle. When he's not saving dogs, Andy is one of our core writers and editors. He has been writing about dogs for over a decade. Andy joined our team because he believes that words are powerful tools that can change a dog's life for the better.
Why Trust We Love Doodles?
At We Love Doodles, we're a team of writers, veterinarians, and puppy trainers that love dogs. Our team of qualified experts researches and provides reliable information on a wide range of dog topics. Our reviews are based on customer feedback, hands-on testing, and in-depth analysis. We are fully transparent and honest to our community of dog owners and future owners.