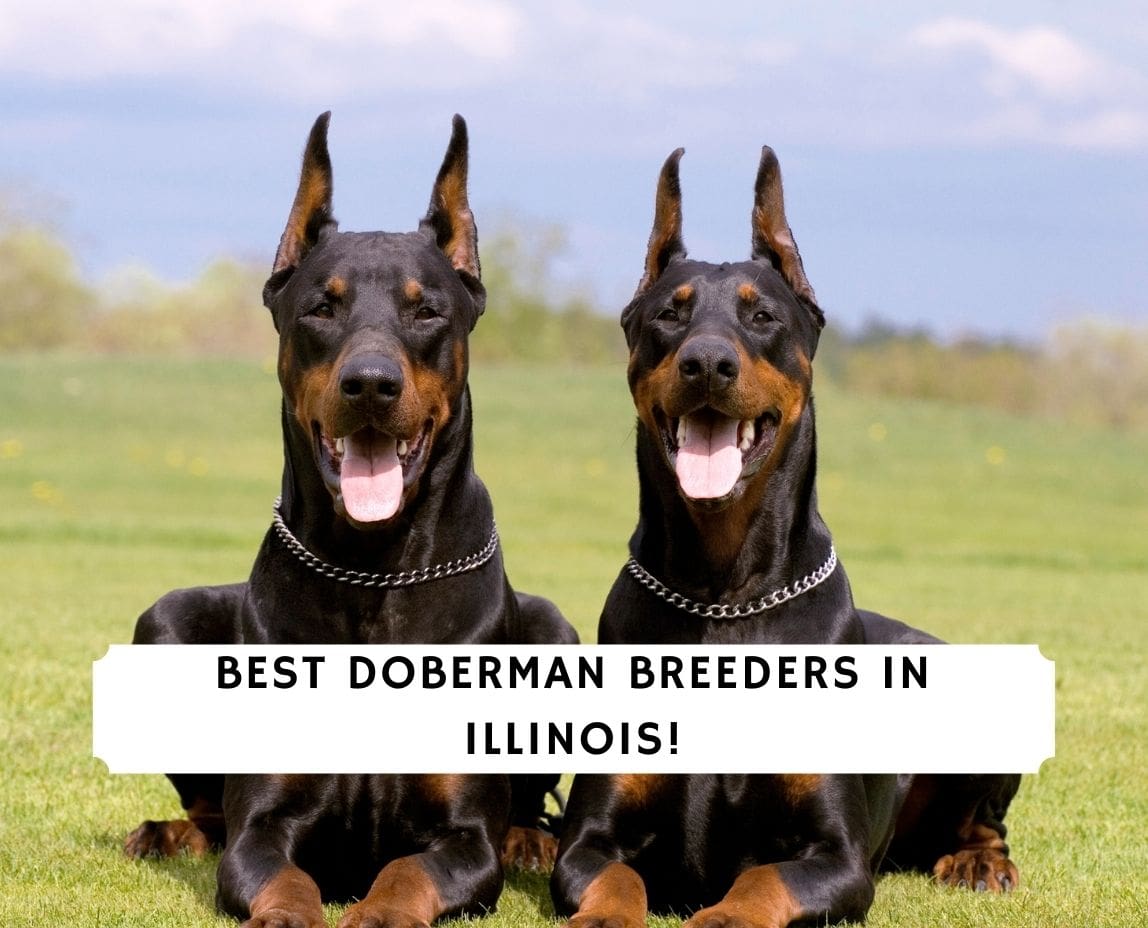 Since you're searching for Doberman breeders in Illinois, you probably want to know more about the breed. Dobermans were first deliberately bred by a tax collector in Germany – he wished for an intimidating dog to bring along on his travels. The resulting pup, the Doberman, is fearless, loyal, naturally protective, and intelligent, traits he still carries today. 
To this day, the Doberman is a working dog. The pups have held jobs in the military and the police force, have performed water rescues, pulled sleds, and acted as guard dogs. As you can see, the breed is coveted as a working animal, though many humans today choose the dogs as protective companions. 
Doberman Pinschers are AKC ranked at 17 out of 197 breeds. They are compact, medium to large-sized dogs who carry themselves proudly with wedge-shaped heads. They can be found in many different color variations: black, white, fawn, red, black and rust, red and rust, and blue and rust. Males typically weigh between 75-100 lbs and measure from 26 to 28 inches, while females weigh around 60-90 lbs and measure 24-27 inches. Their life can span 10-13 years. 
Dobermans are athletic dogs, and they're not recommended for first-time dog owners. A properly bred American Doberman Pinscher puppy from a reputable breeder will have a price range from $1,500 to $2,500. This is set by the breeder and may vary based on characteristics and breeding rights. 
Training your Doberman is of the utmost importance, as is finding a reputable breeder from which to adopt your puppy. Unhealthy puppy mills produce skittish or aggressive dogs, and this is a recipe for disaster. 
We're here to help. Check out our list of the top Doberman breeders in Illinois to start your search today!
Before scrolling down this list of Doberman breeders in Illinois, check out these other recommendations: Best Aussiedoodle Breeders in Illinois and Best Husky Breeders in Illinois.
Doberman Puppies For Sale in Illinois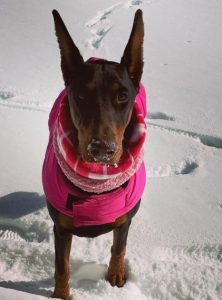 Be wary if someone is trying to sell a Doberman for less than $1,000; that may be a sign that your dog is coming from a puppy mill or a backyard breeder. Instead, choose from our list of the breeders we've vetted! 
Doberman Product Recommendations: Best Dog GPS Trackers
1. PuppySpot's Dobermans for Illinois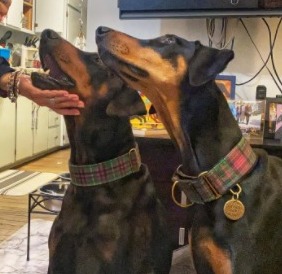 If you're searching for Doberman breeders in Illinois, then we highly recommend checking out PuppySpot first. PuppySpot is a dog marketplace filled with many Doberman breeders across the United States that'll ship your puppy straight to your home in Illinois. Doberman breeders on this platform are all strictly screened before listing any puppies. In addition, PuppySpot has strict guidelines for the breeders, which means you won't be encountering any Doberman puppy mills. If you want to check out the available puppies on the platform, click on the link below. Again, we highly recommend you to check out PuppySpot because it'll make your journey for a Doberman puppy much easier.
PuppySpot Details
2. Czukiewski's Daring Dobermans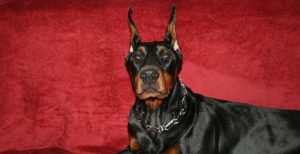 Family-owned and operated Czukiewski's Daring Dobermans prides themselves in breeding the best European bloodlines into the Doberman Pinschers they sell to their clients. Trust that the puppies born to this breeder will be vibrantly healthy, happy puppies with brave, loving, and affectionate personalities that are common with this breed. The breeders, from childhood, have been educated on and have continued to follow the most acceptable practices of breeding.
They've developed an eye for the qualities in their sires and dams required to breed the choicest of puppies to continue solid quality bloodlines. Take some time to view their multiple champion pedigrees on their website along with puppy litters both past and present. They wish to have all clients fully satisfied, so make sure to contact them for any questions you may have before, during, and after purchasing your puppy.
Czukiewski's Daring Dobermans Details
3. Wind Ridge Ranch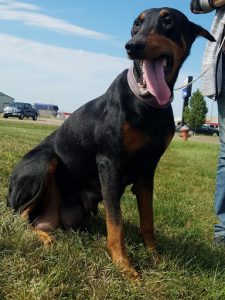 A hand-reared, very well socialized, obedient Doberman Pinscher puppy is precisely what you will receive when purchasing from Wind Ridge Ranch. Since the 1990s, "All family hands-on dogs" has been the basis of the breeding program here at Wind Ridge Ranch. Family members consistently handle the puppies. They travel daily to the family-owned western store to interact with the adult and children customers, so they are started on the right path to becoming well-rounded canine citizens.
As part of the contract with Wind Ridge and as a protection mechanism for both breeder, purchaser, and dog, new dog parents will agree to sign their puppies up for obedience classes, will receive a 5-year health guarantee, and will receive any information needed on spay/neutering of the puppy. The pups will also have had their first round of vaccinations, de-worming, and a long cut on the ears.
If you have questions, there is a FAQ page on the website with commonly asked questions, but also feel free to connect with them by phone or email. Before you're permitted to adopt a puppy, you'll need to apply and be approved, then wait on the waitlist for the dog of your choice. Wind Ridge does guarantee the puppy's ears will stand. Puppies, with ears done, are $2,500. Note that this breeder has only accepted cash in the past. Contact them if this is problematic. 
Wind Ridge Ranch Details
4. Dog Team Dobermans
As Dog Team Dobermans owner Robert Johnson grew up, his best friend was a red Doberman Pinscher. This inspired him to provide his community with quality dogs that are both loyal companions and fierce guardians.  Johnson's love of the breed is passionately displayed in the puppies he produces and the breeding program he runs. As one happy customer put it, Johnson is "bringing sexy back!" with the Dobermans he offers.
All of the Dobermans are treated like family at Dog Team Dobermans, so they are very well socialized, with even temperaments, high intelligence, and raised to fit in as a well-mannered family member. First, click on the "Our Dogs" tabs to view the breeding studs and dams. Next, educate yourself about the Doberman Pinschers breed through the "About Dobermans" tab. Finally, the "Puppies" tab will display all current availability. Know that they only breed twice per year, so make sure to get your spot on the waitlist as soon as you can. 
Dog Team Dobermans Details
5. Lyles Dobermans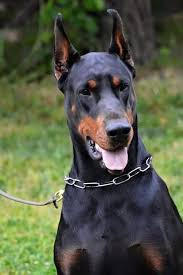 Last on the list of the best Doberman breeders in Illinois is Lyles Dobermans. At Lyles Dobermans, you are going to be able to choose from the cream of the crop of European Doberman Pinschers whether you are searching for a show dog, working dog, or family companion and protector. At the beginning, which was in 1978, the breeder's focus was on the training of Doberman Pinschers. Then they dabbled in showing the raising of American Pit Bull Terriers and American Staffordshire Terriers but finally circled back around to focus on breeding quality Doberman Pinschers who possesses "superior genetics."
With a page full of testimonials as well as submitted pictures and stories on their Facebook page from thrilled families that we're able to purchase a pup from Lyles Dobermans, you can rest assured that the dogs you receive here will be happy, well cared for, properly handled and raised with a knowledgeable, keen eye to every detail. Lyles invites all prospective new owners to visit his pups, experience his training methods, and get to know more about him and his business so you feel most comfortable with your purchase.
With all his years of experience, the owner is able (and willing) to answer any questions you may have. Your puppy will come home with basic training already in place to make an easy transition into your new life together. To acquire a spot on Lyles' waitlist, a $500 deposit is required, and the prices are set at $2,500. If you are looking for an older dog, you can inquire with them too, as they sometimes do have them available.
Lyles Dobermans Details
Frequently Asked Questions
Are Dobermans aggressive dogs?
They can be. Dobermans are slight but stocky, and their bite can certainly pack a punch. It's absolutely essential that you train your Dobie from a very early age. Socialize him, teach him that you are the leader of the pack, and keep a close eye on how he interacts with any other pets you may have. 
If you have kids, are a senior, or are a first-time dog owner, the Doberman Pinscher may not be a good fit for you. 
Are Dobermans legal in Illinois?
Breed-specific legislation is present in several US states, so be sure you check in with your locality to ensure the breed is legal to own in your area. This will vary by area, so it's important that you check with city requirements as well as with your landlord or your HOA. 
How much exercise does a Doberman Pinscher need?
The Doberman is an active breed and, as such, will require up to two hours of exercise each day. If you're a sedentary person, a senior, or have mobility issues, this dog may not be right for you unless he is trained as a service dog by a professional. 
Conclusion For The Best Doberman Breeders in Illinois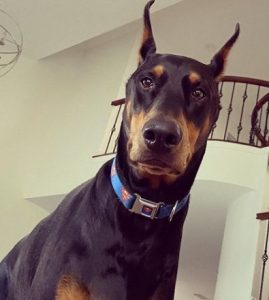 The Doberman is not typically recommended for first-time dog owners. They require special handling and training to develop correct temperaments and manners. Because of this, it's important that you seek out reputable Doberman breeders in Illinois. You can rest assured knowing that your puppy will be socialized, handled, and trained in a responsible way before joining your family. 
If this list of Doberman breeders in Illinois is too far for you, you can check out our recommendations from other states:
To learn more about the Doberman dog breed, check out this video about the pros and cons of owning one: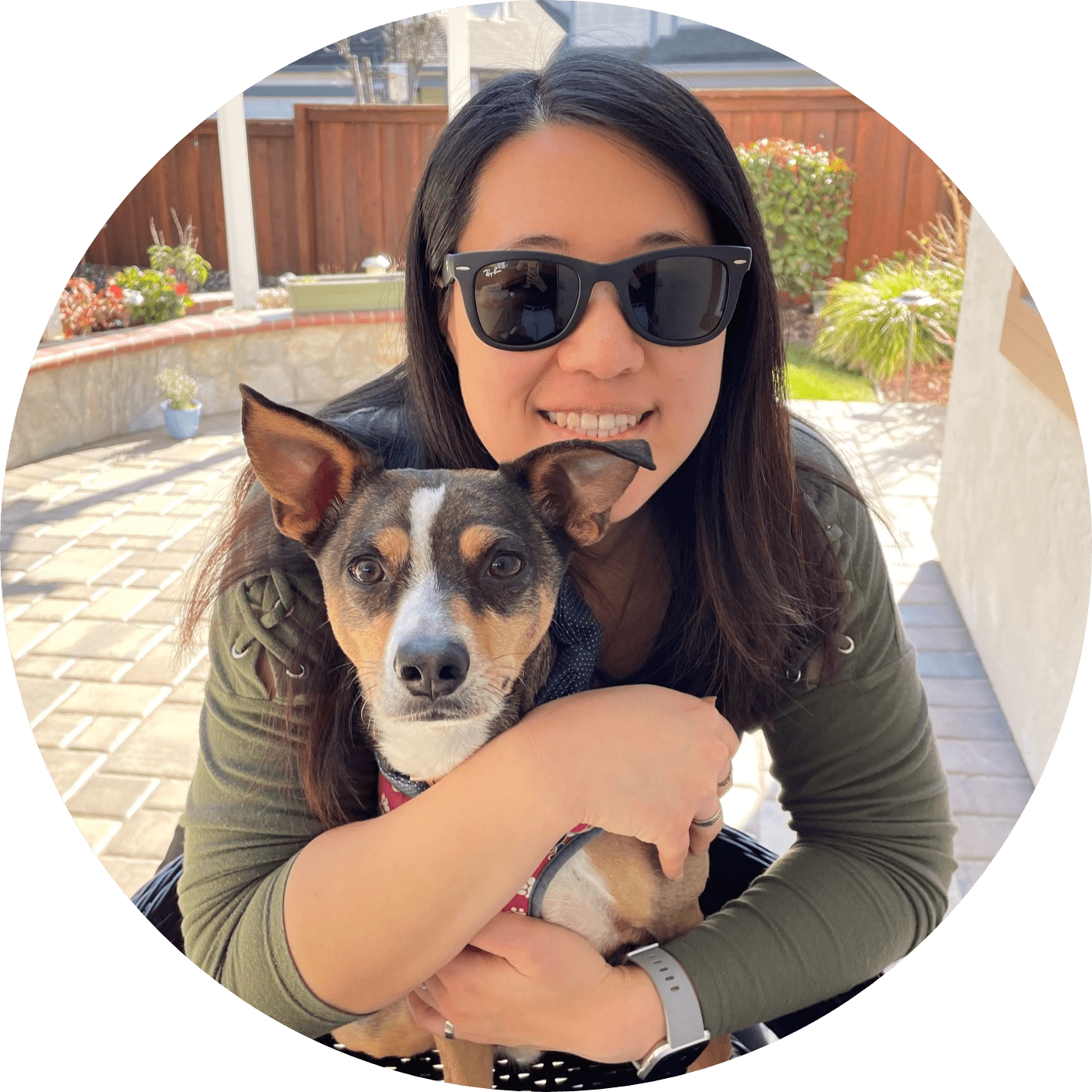 Dr. Sabrina Kong graduated from the Royal Veterinary College in England in 2016 and has been working at a small animal clinic in Northern California since then. She grew up in the Bay Area and got her bachelor's degree from Cal Poly San Luis Obispo. She also became a Certified Canine Rehabilitation Practitioner through a program at the University of Tennessee.
When she isn't in the clinic taking care of her four-legged patients, she enjoys traveling and trying new foods with her friends and her three-legged dog, Apollo. She adopted Apollo from her clinic when he was a puppy with numerous health issues. Dr. Kong truly cares about taking care of animals.